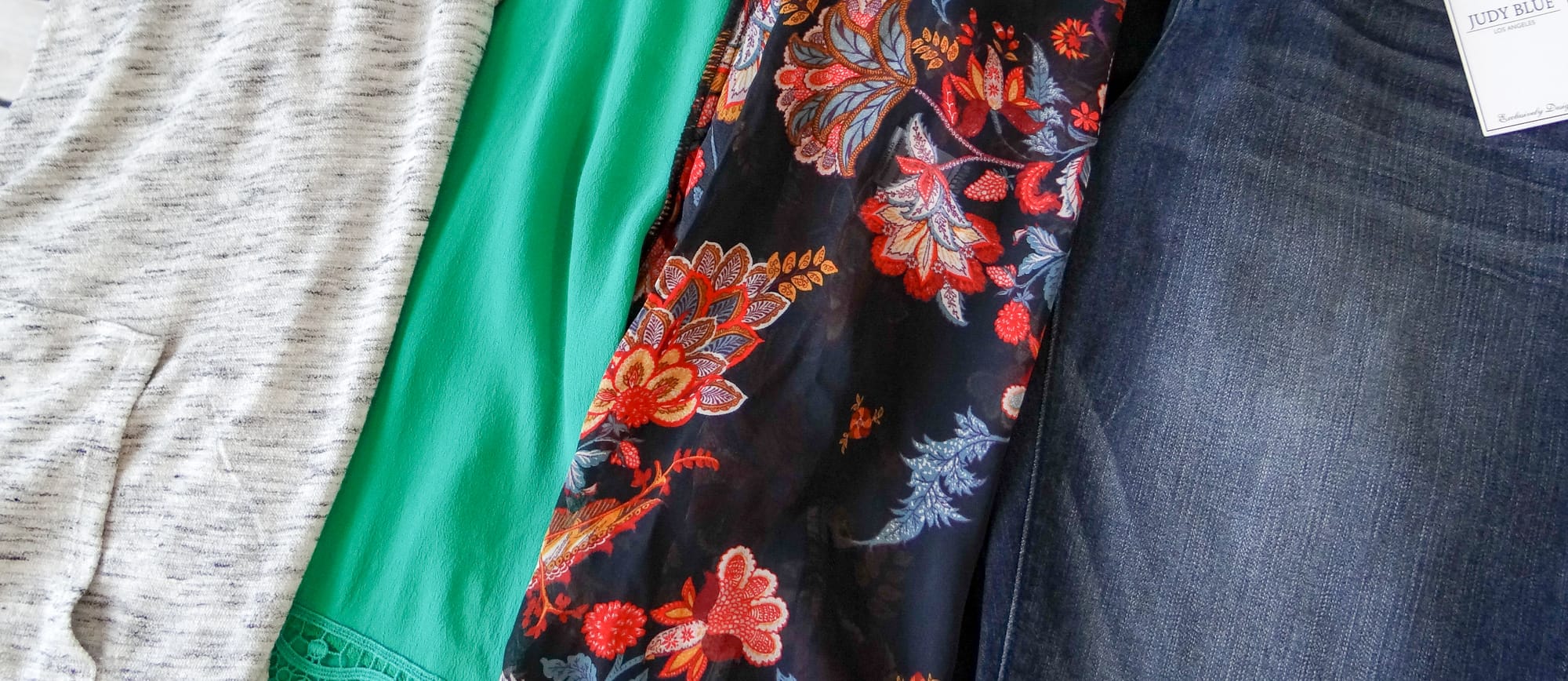 Stitch Fix is an online personalized styling service. On their website, you will fill out a style profile that will help explain your style and to set a budget. There is no membership fee or subscription contract, but there is a $20 styling fee that you pay in advance. That $20 will be applied as a credit toward anything you keep in your box. They will send you five items. Try everything on and return what you don't like!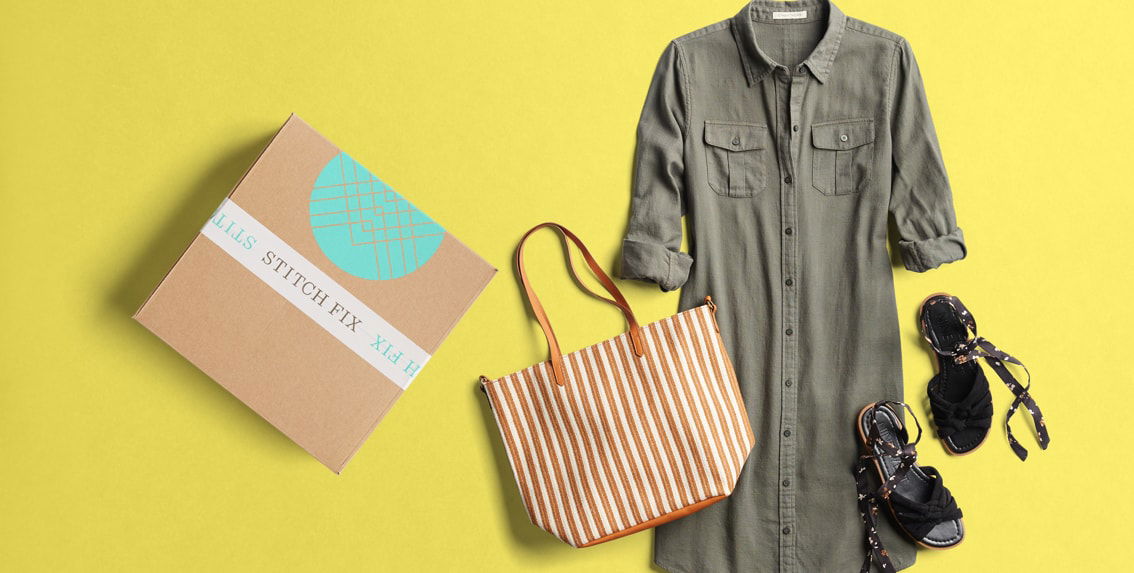 Click the photo for my affiliate referral link to get $25 off your first fix!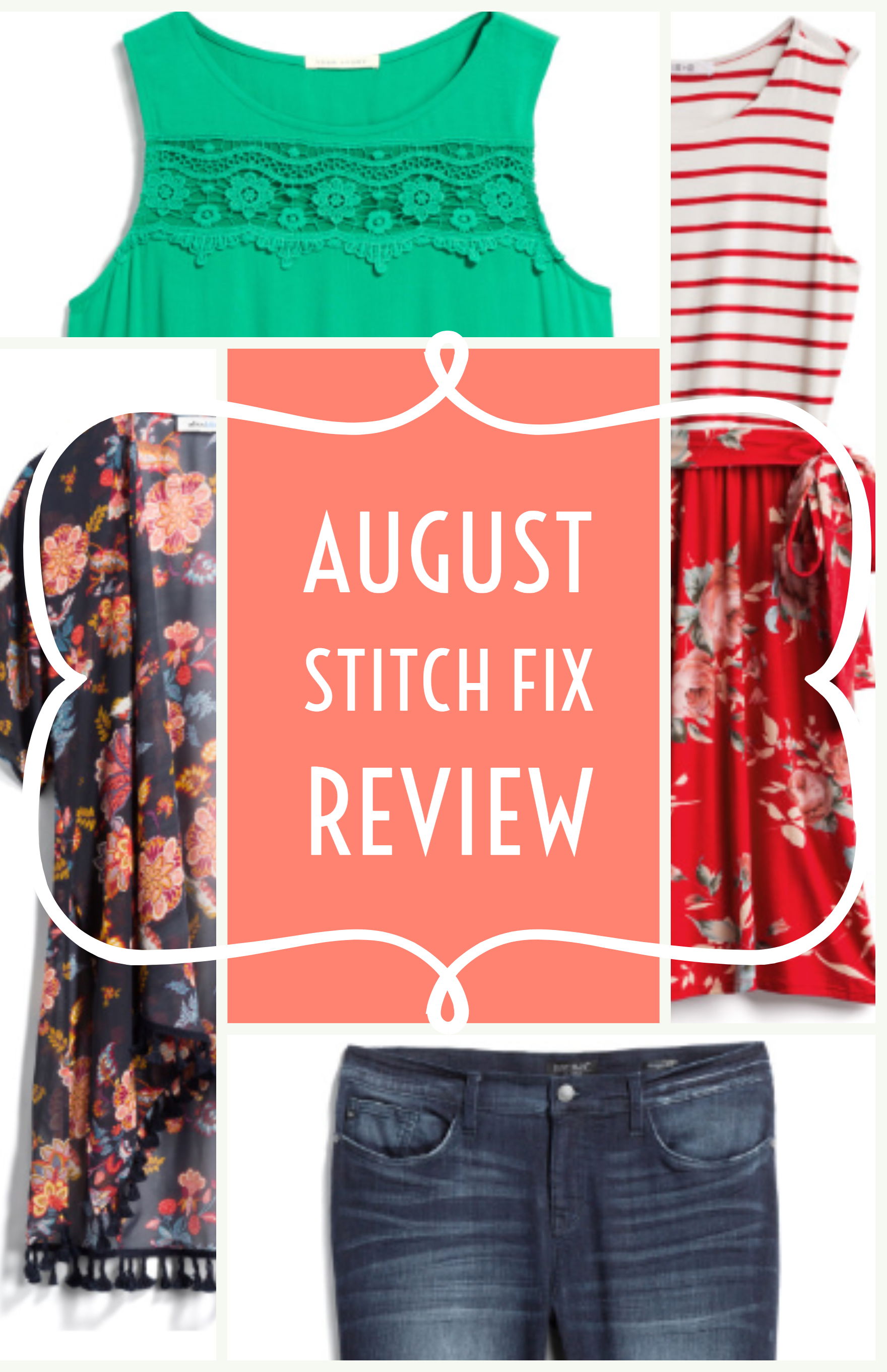 It's my birthday month!! I was hoping to have an amazing box and keep all the items for a birthday gift to myself! Unfortunately, I wasn't too crazy about anything.
Take a look at what I got in my fix!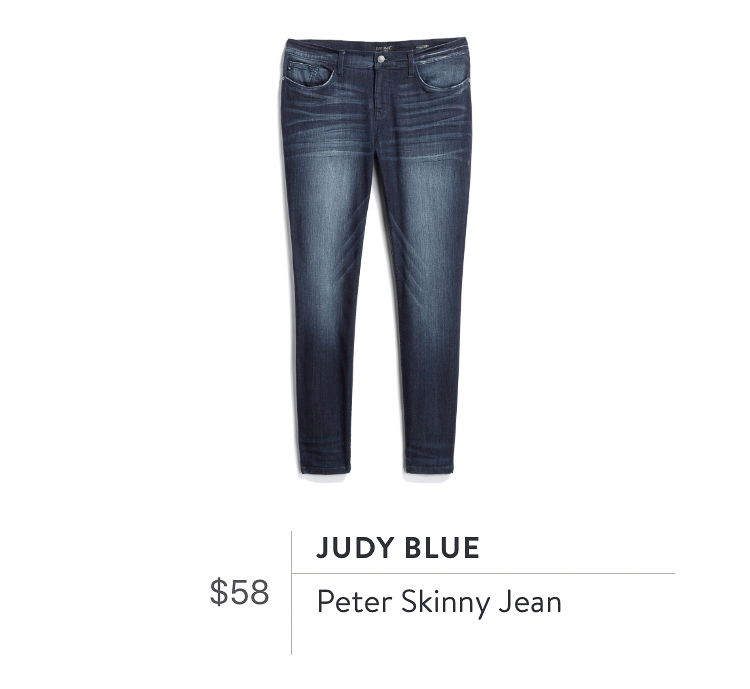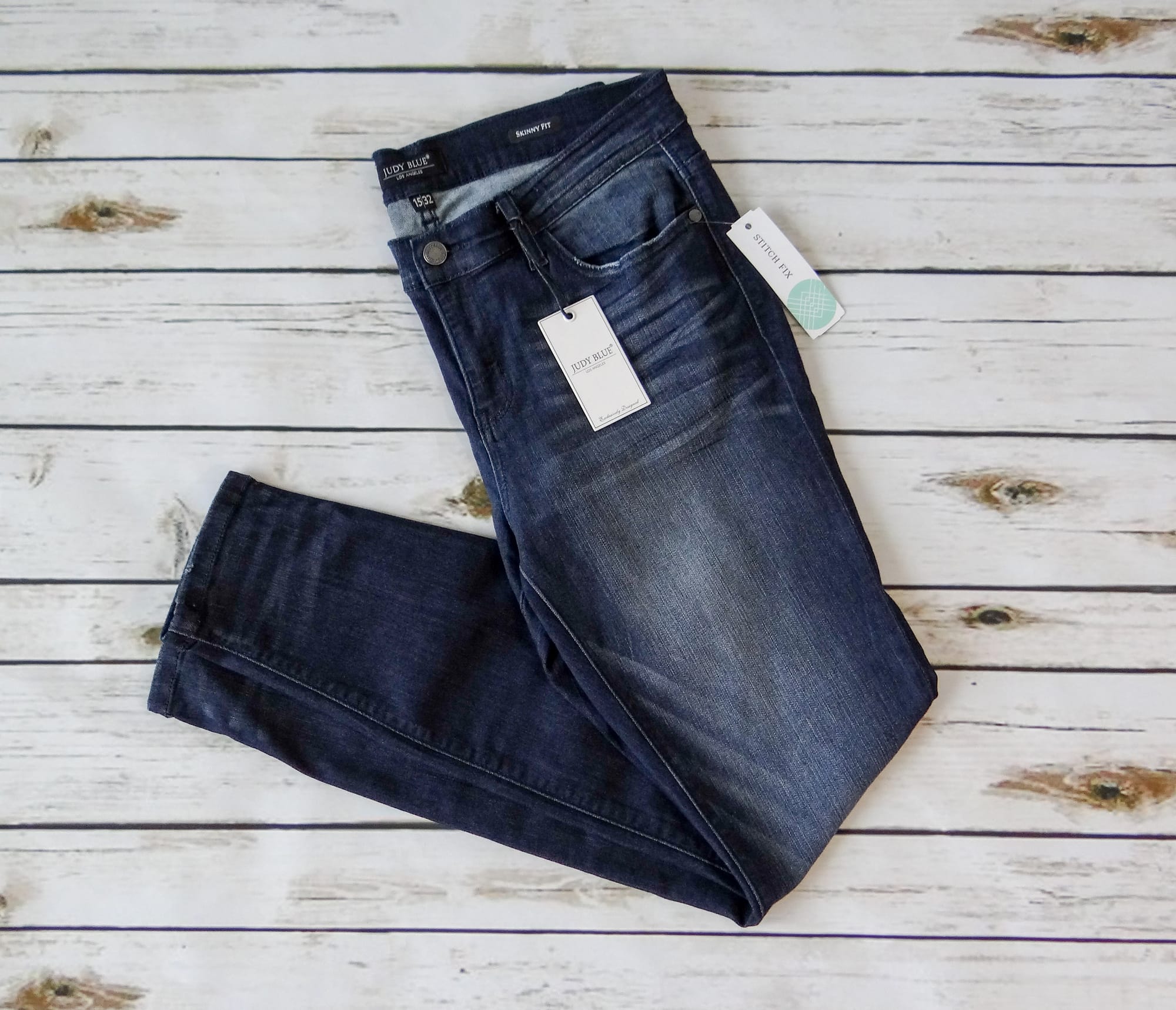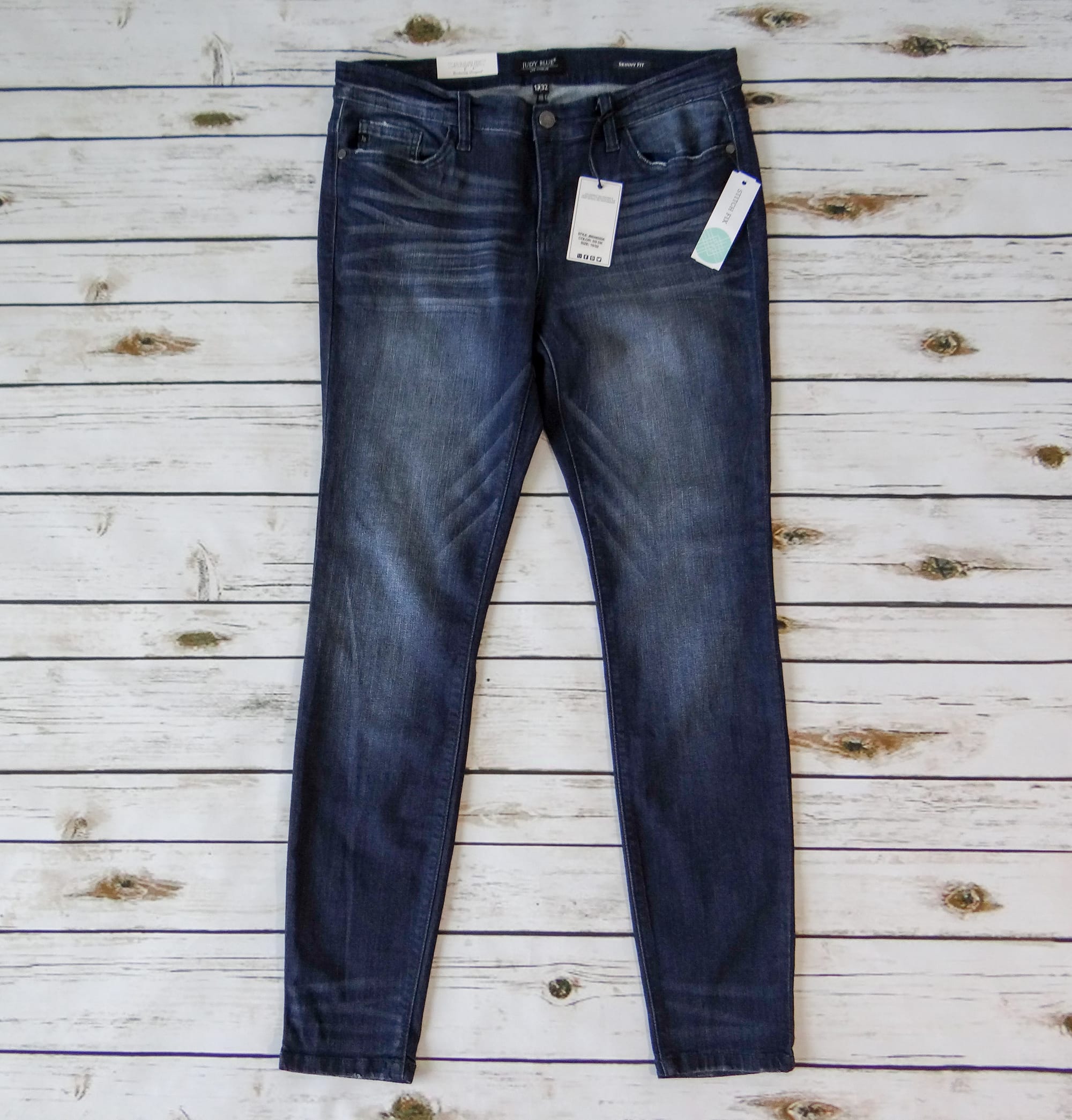 These jeans are the Judy Blue - Peter Skinny Jean. I did not model them because they looked so bad on me. They don't feel like denim as much as they feel like leggings. Don't get me wrong, I love stretchy denim but I prefer actual denim material. When you start to pull them on it feels like they will completely rip apart. They are very thin. So... I returned them.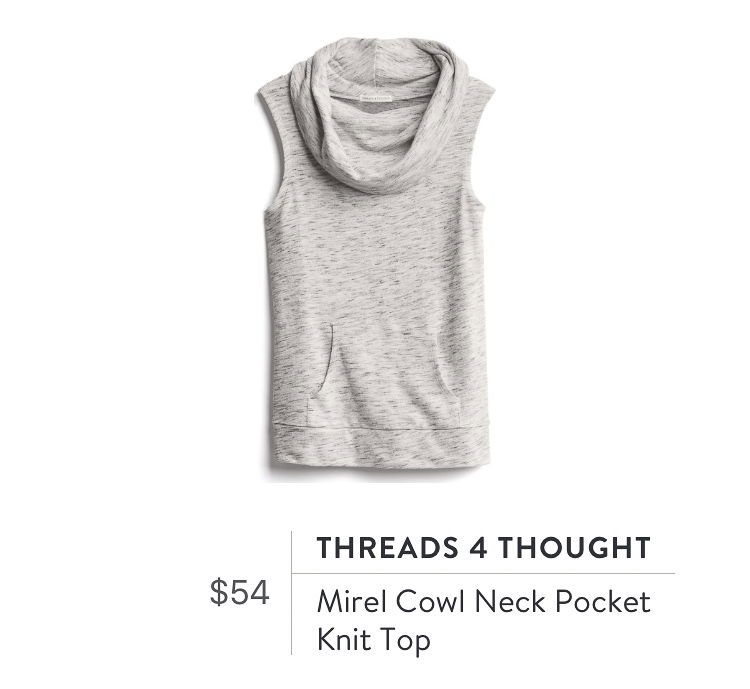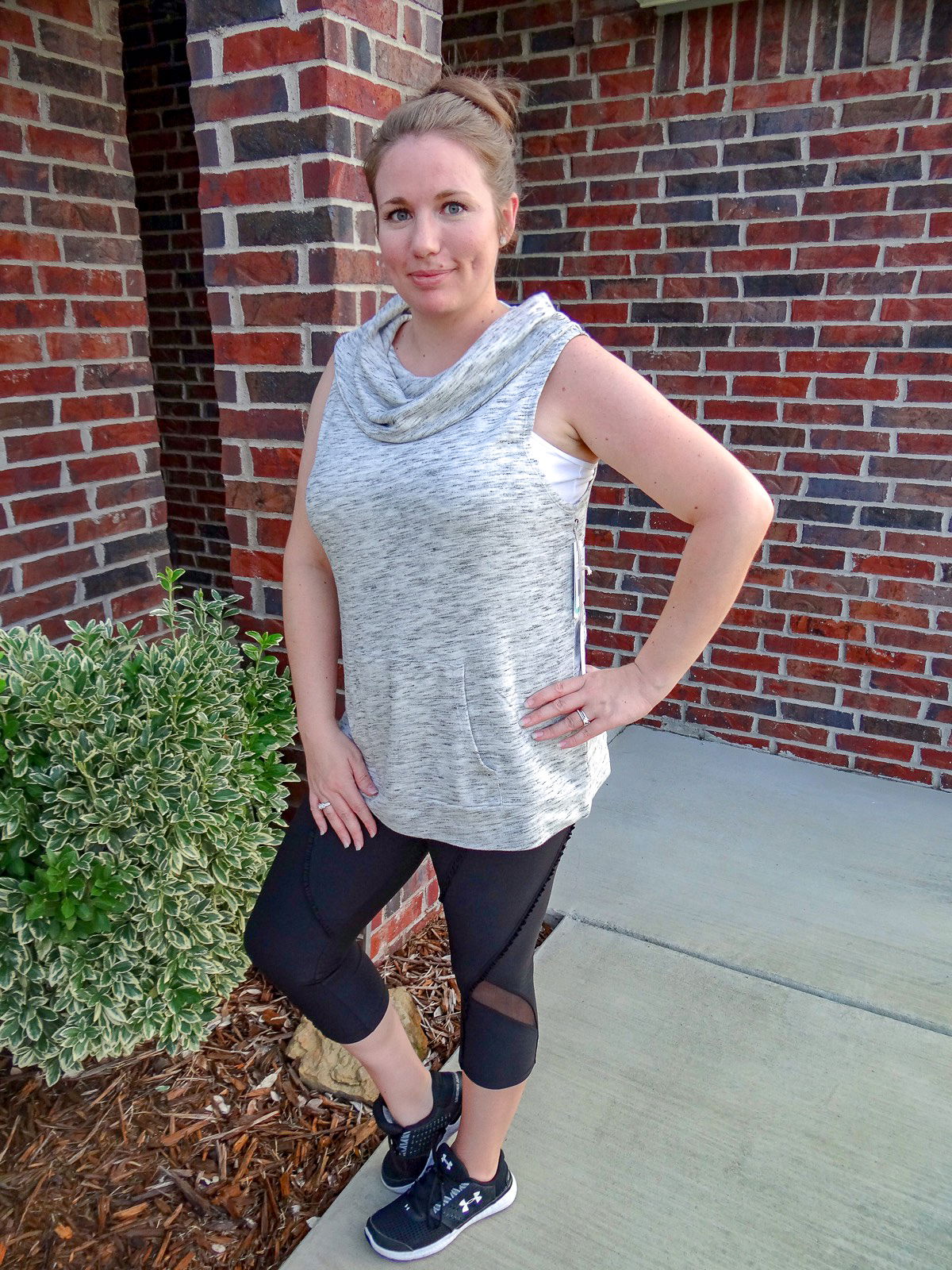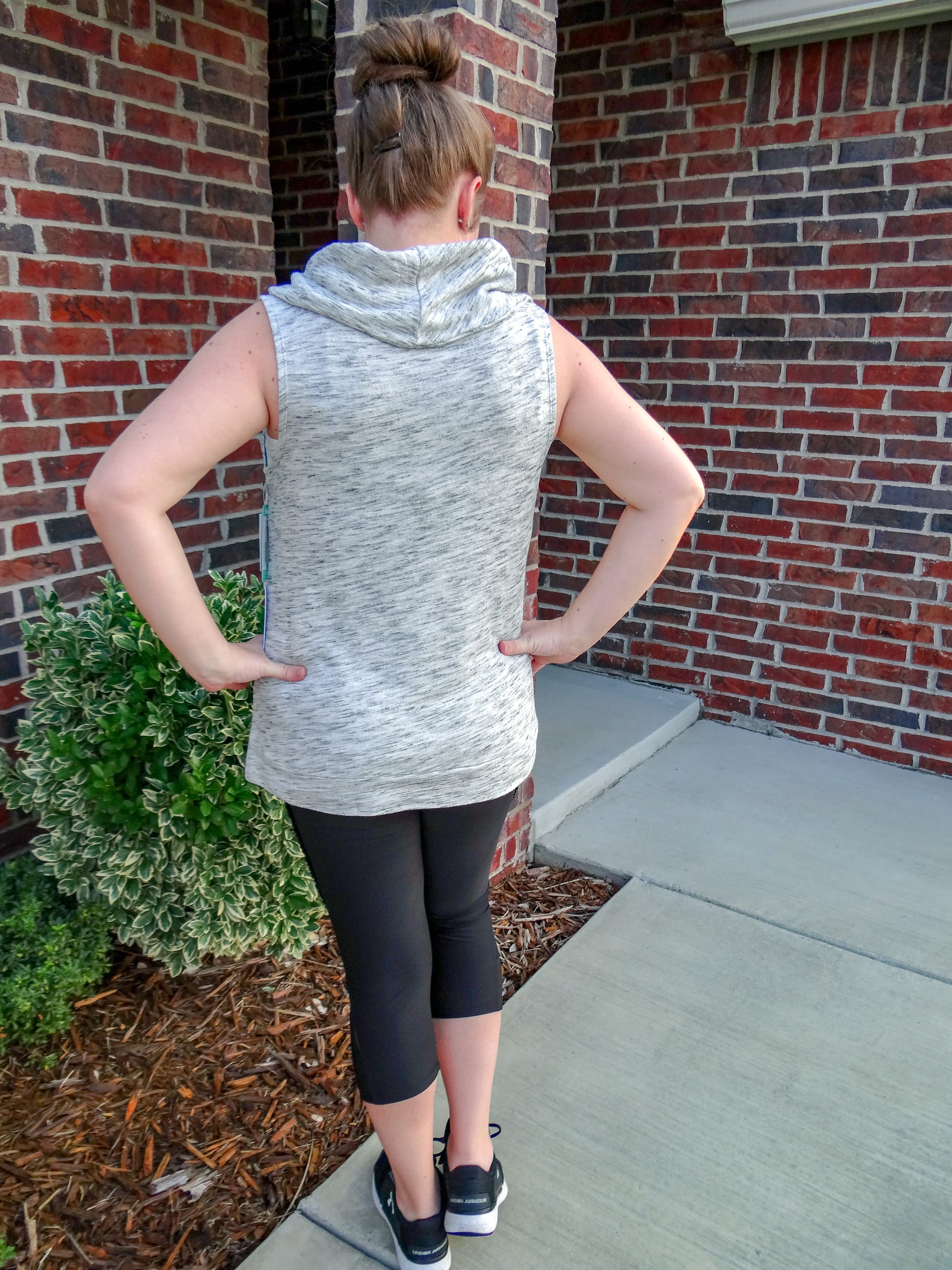 This is the Threads 4 Thought - Mirel Cowl Neck Pocket Knit Top. The outfit suggestion shows workout leggings and tennis shoes. The armpits are really big. Is it meant to show your bra? I'm not cool with that so I added an undershirt. It's a baggy fit and not very flattering. I don't do glam workout gear. When I work out I just wear t-shirts and shorts. This is also thick and feels almost like sweater material so it's very hot. I sent it back.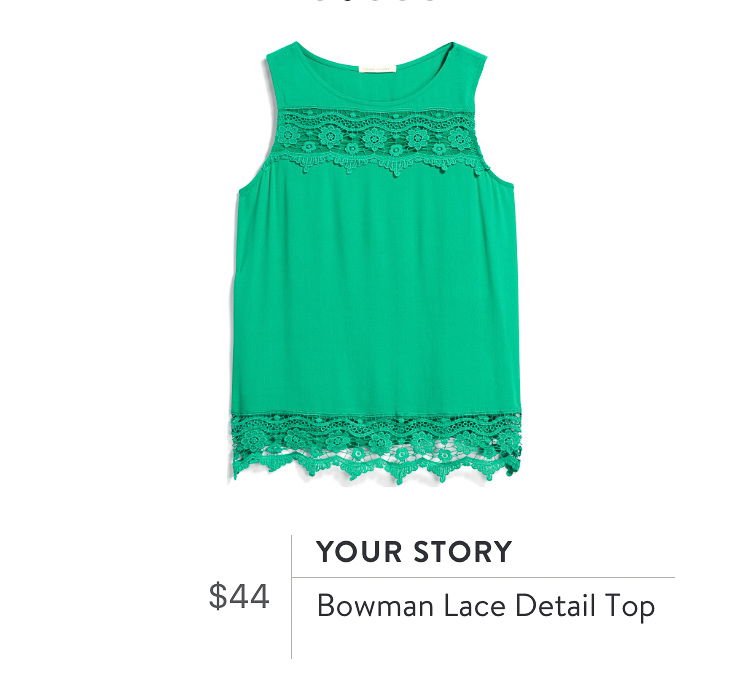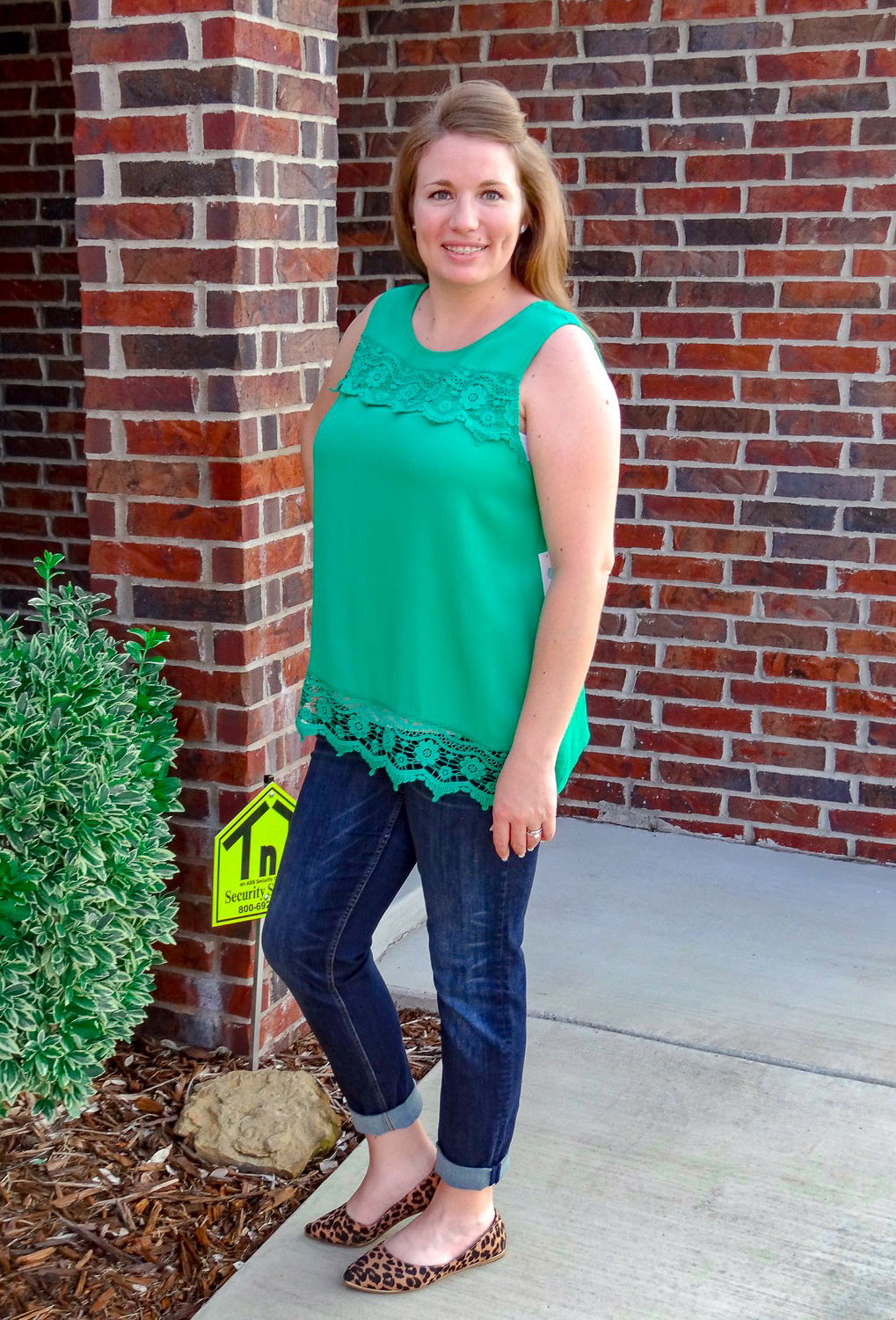 Your Story - Bowman Lace Detail Top. This top is a knit material so its very breathable. If I was going to keep this top I would have it altered, it's too big. The shape is very boxy so it makes me look heavier. I sent this back.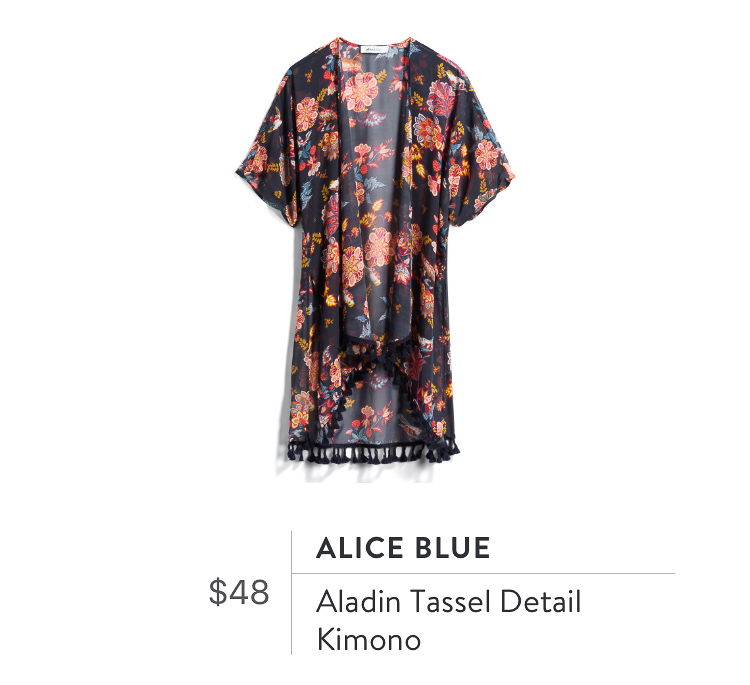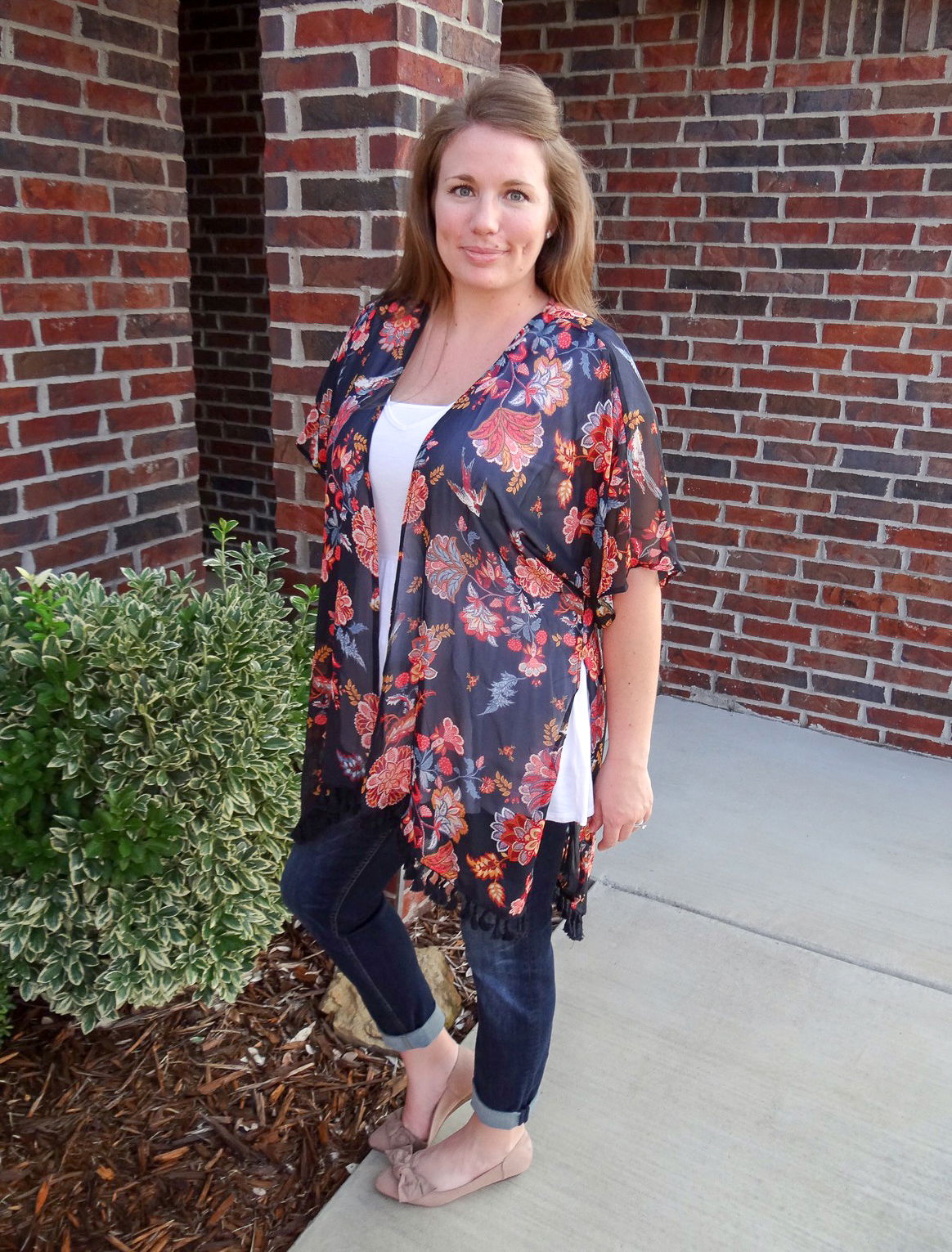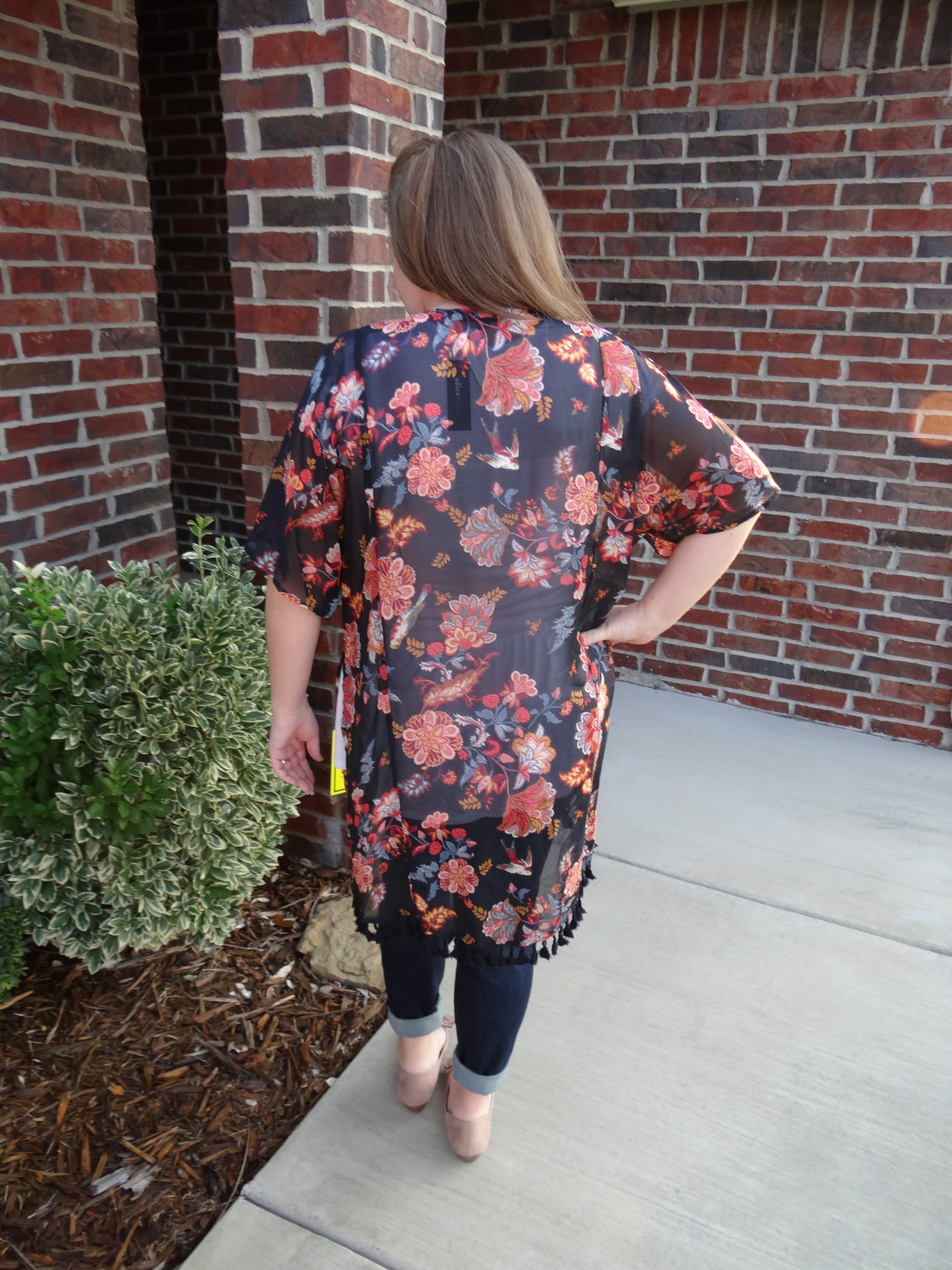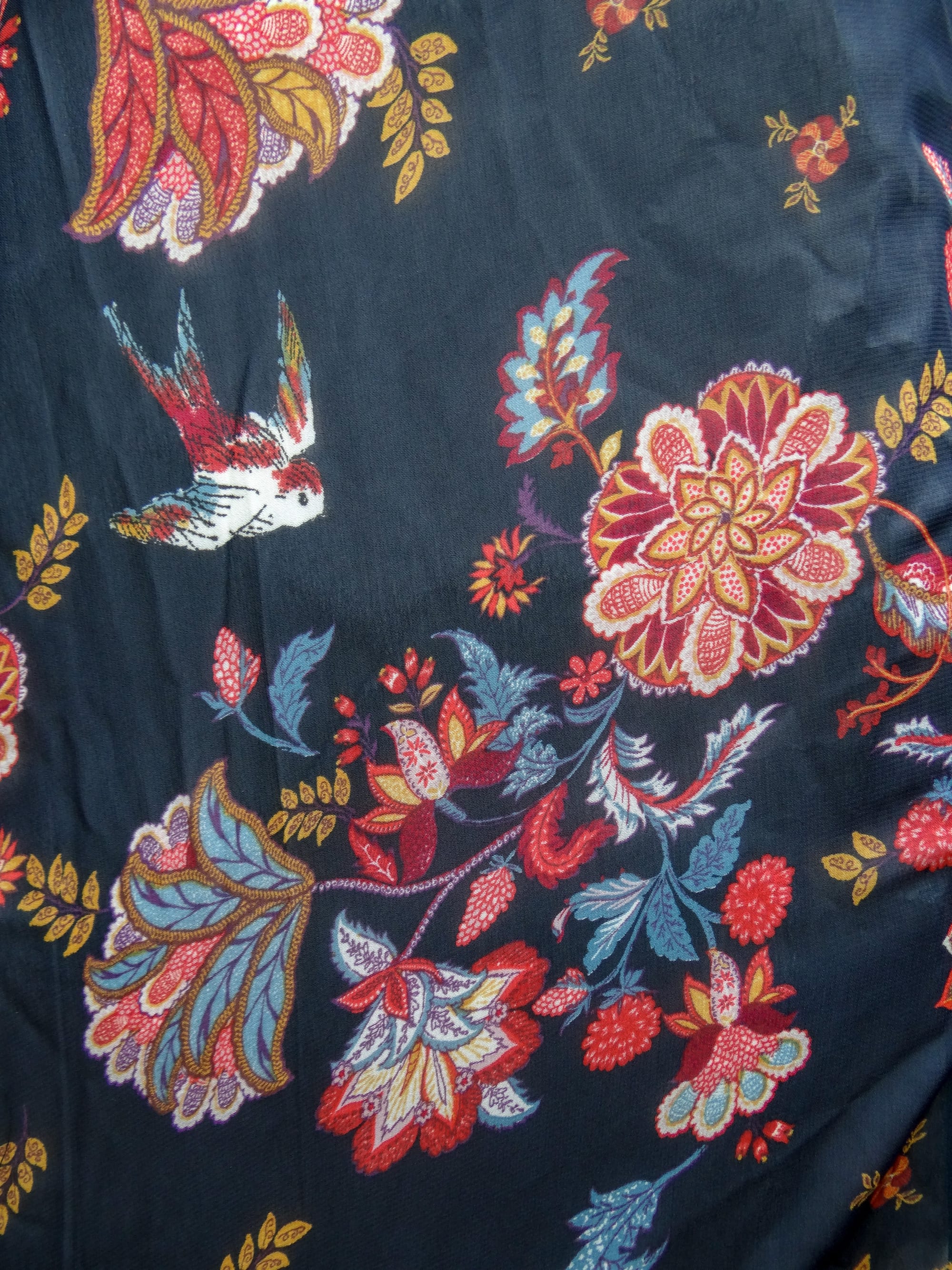 Alice Blue - Aladin Tassel Detail Kimono. This had good potential but I ended up not liking it. It has weird side cutouts and is really long. But the print is beautiful! If the length stopped at the waist and didn't have side cutouts I probably would have liked it. I ended up sending this back.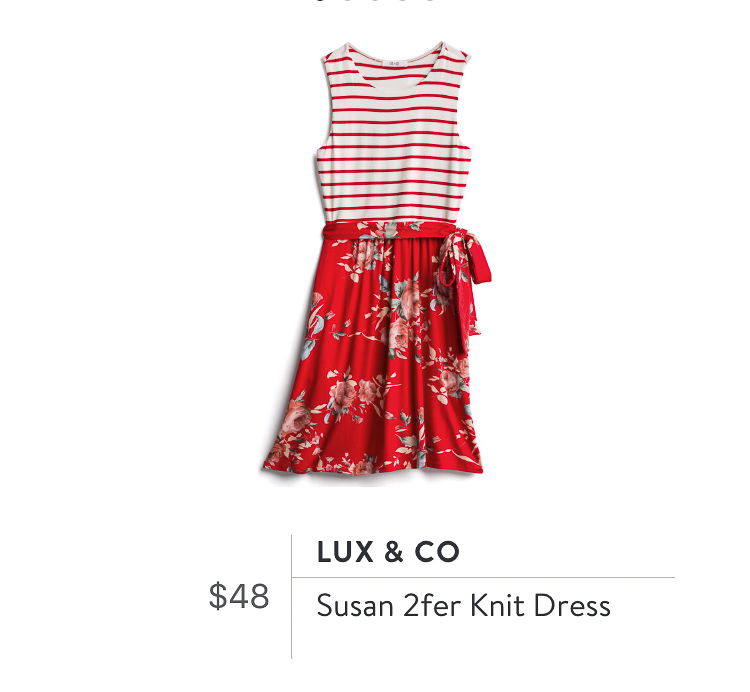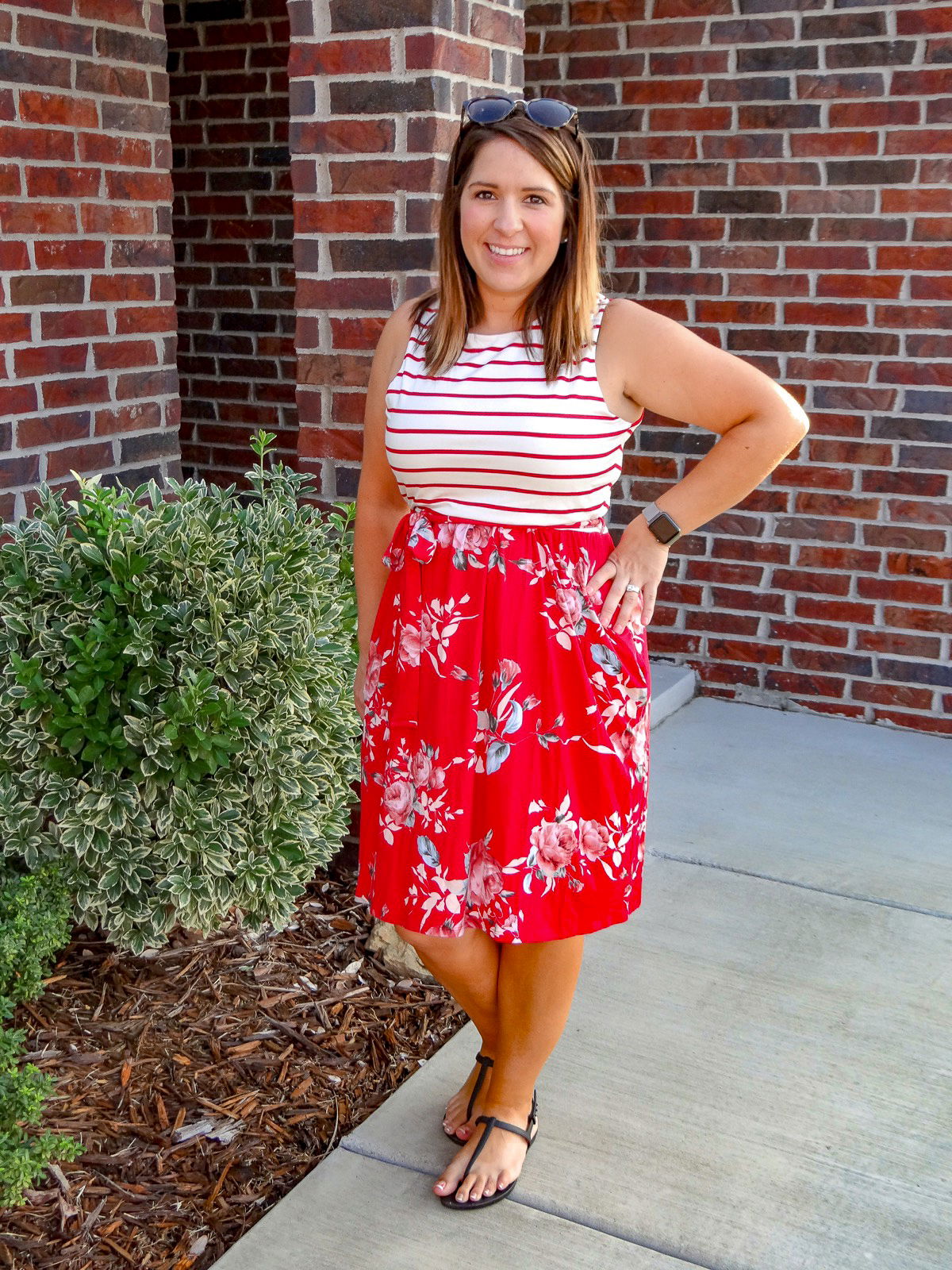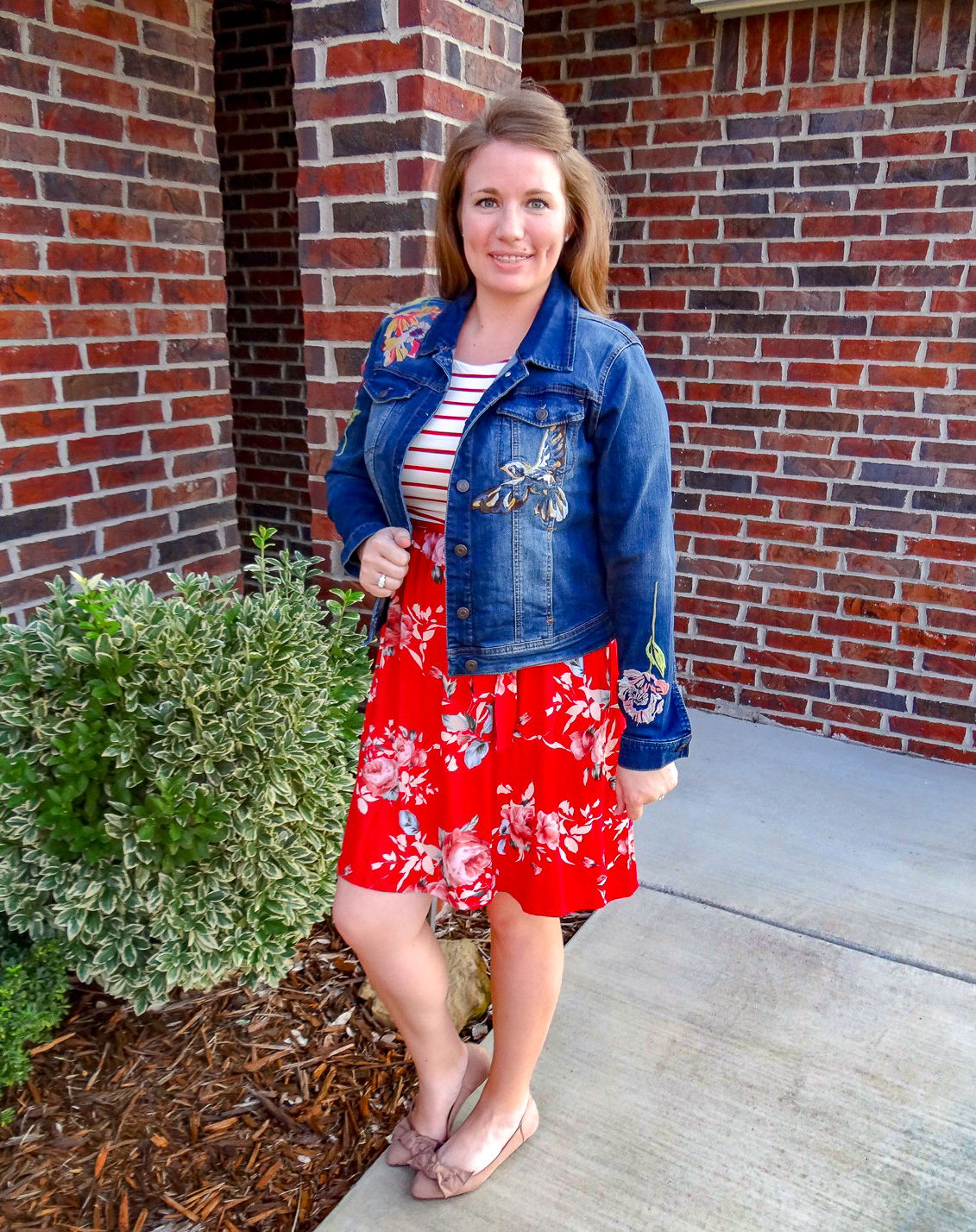 This is the Lux & Co Susan 2fer Knit Dress. I didn't like the way it looked on me without my jean jacket so I called my best friend Sam to model it! Isn't she beautiful? It looks great on her! I ended up not loving anything in my fix so I let Sam have my $20 styling fee and she paid the difference for the dress. So it was the only item that was kept out of my box.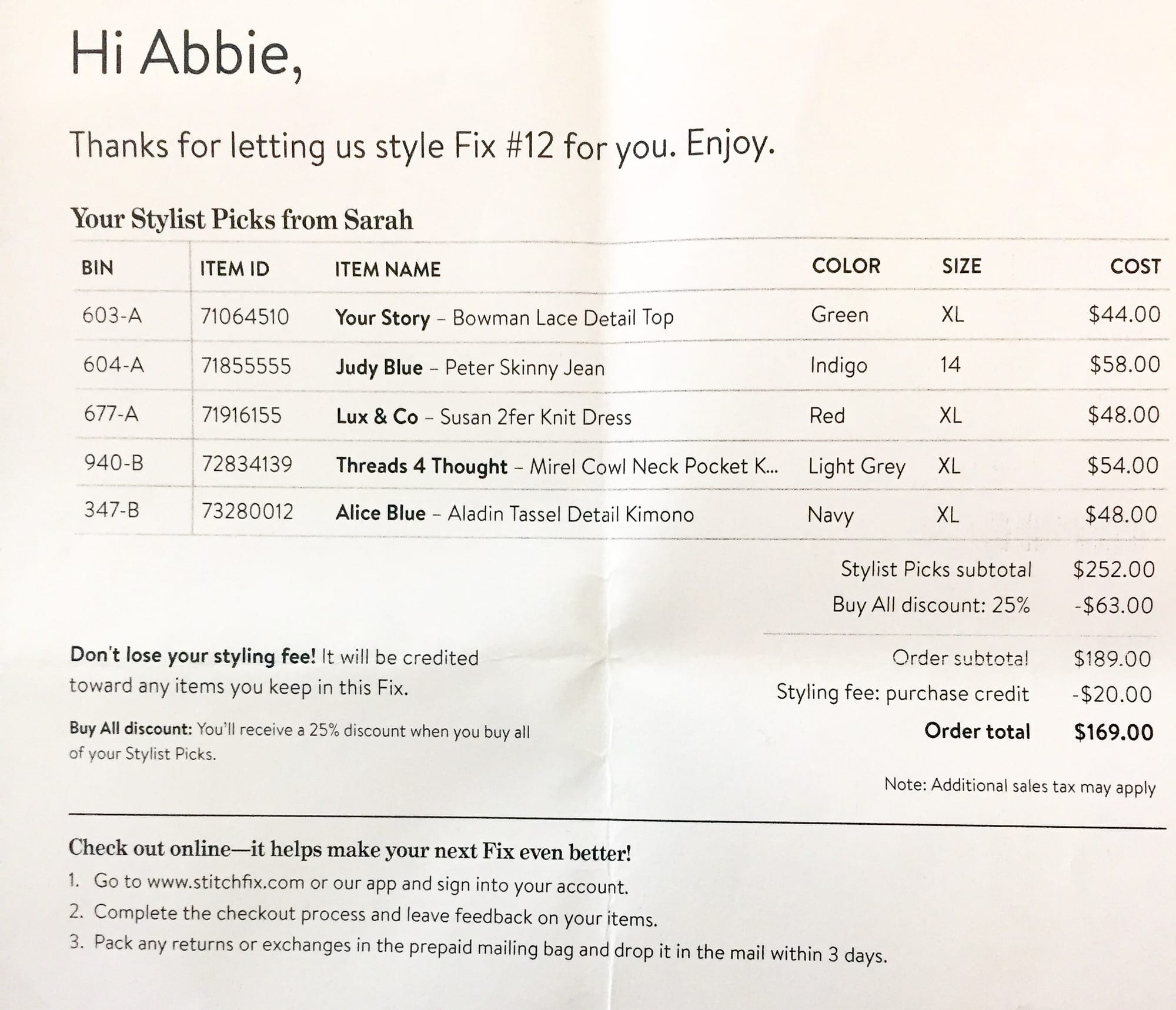 Here is the price breakdown.
Let me know what you think of everything!
With Love Always,
-Abbie