I turned 30 in 2017 and as a celebration my husband let me choose our vacation. I wanted to do something different. In the past, we would go to beach resorts, which was great, but I was ready for a change. We decided a Canada and New England cruise would be fun! We cruised through Royal Caribbean on the Serenade of the Seas for a 7-night cruise. We left from Boston, MA (I created a separate blog post for Boston, check it out!). The trip was great! It was the best cruise we had ever taken. Each stop had something to offer! Our cruise port of calls were:
-Portland, Maine
-Bar Harbor, Maine
-Saint John, New Brunswick (Bay of Fundy)
-Halifax, Nova Scotia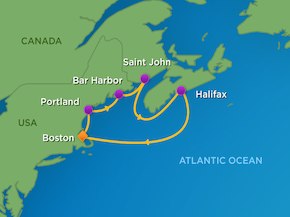 Click here for more information!

The cruise port was awesome. We took an Uber to the location without any issues and the check-in line moved smoothly so we were on the boat quicker than I expected. If you can afford it I highly recommend a balcony room. It's awesome to be able to sit outside your room while looking out at the ocean!
As the cruise sets sail you travel directly under the flight path to the Boston airport so you can watch airplanes flying in for a landing overhead.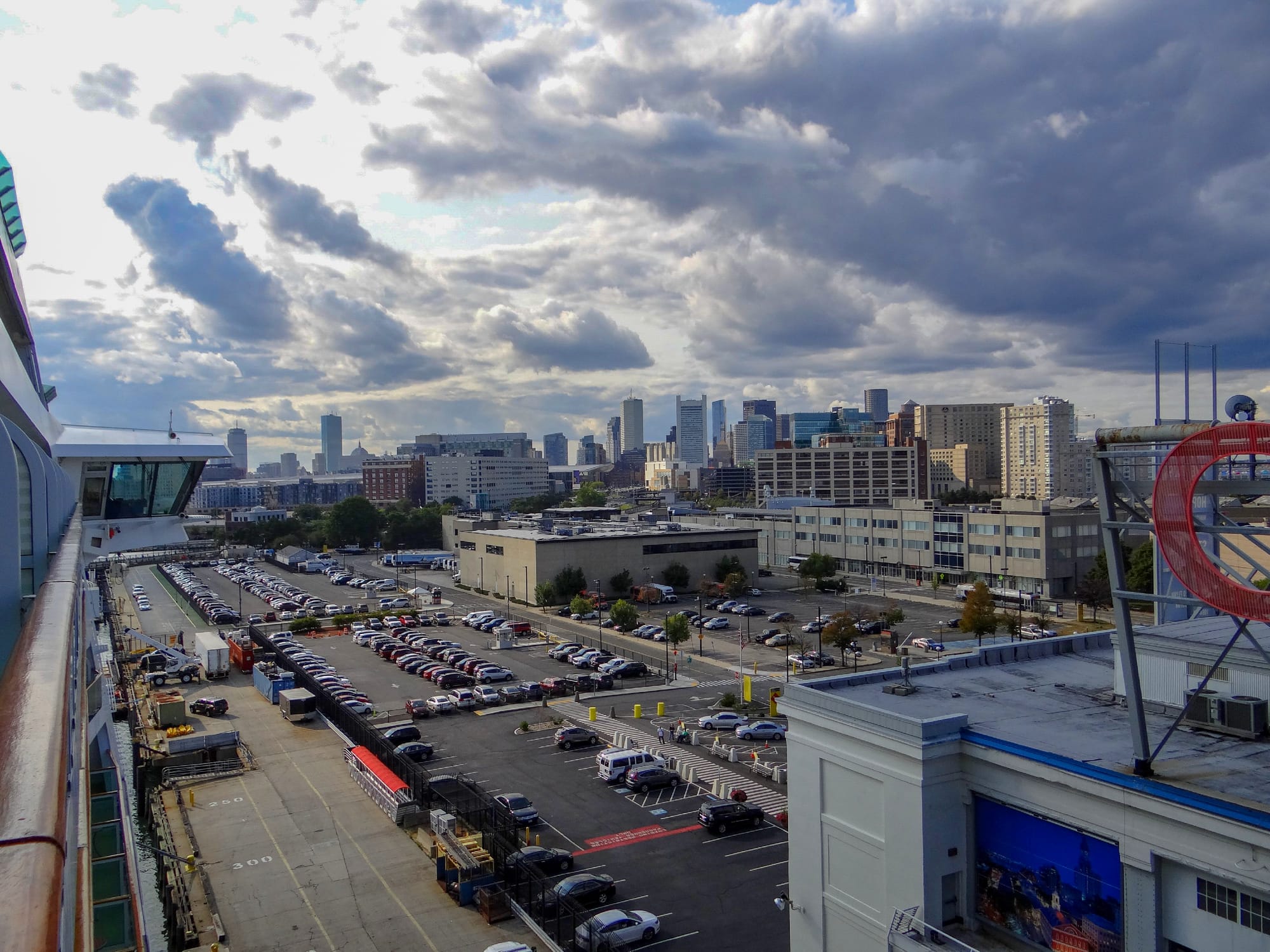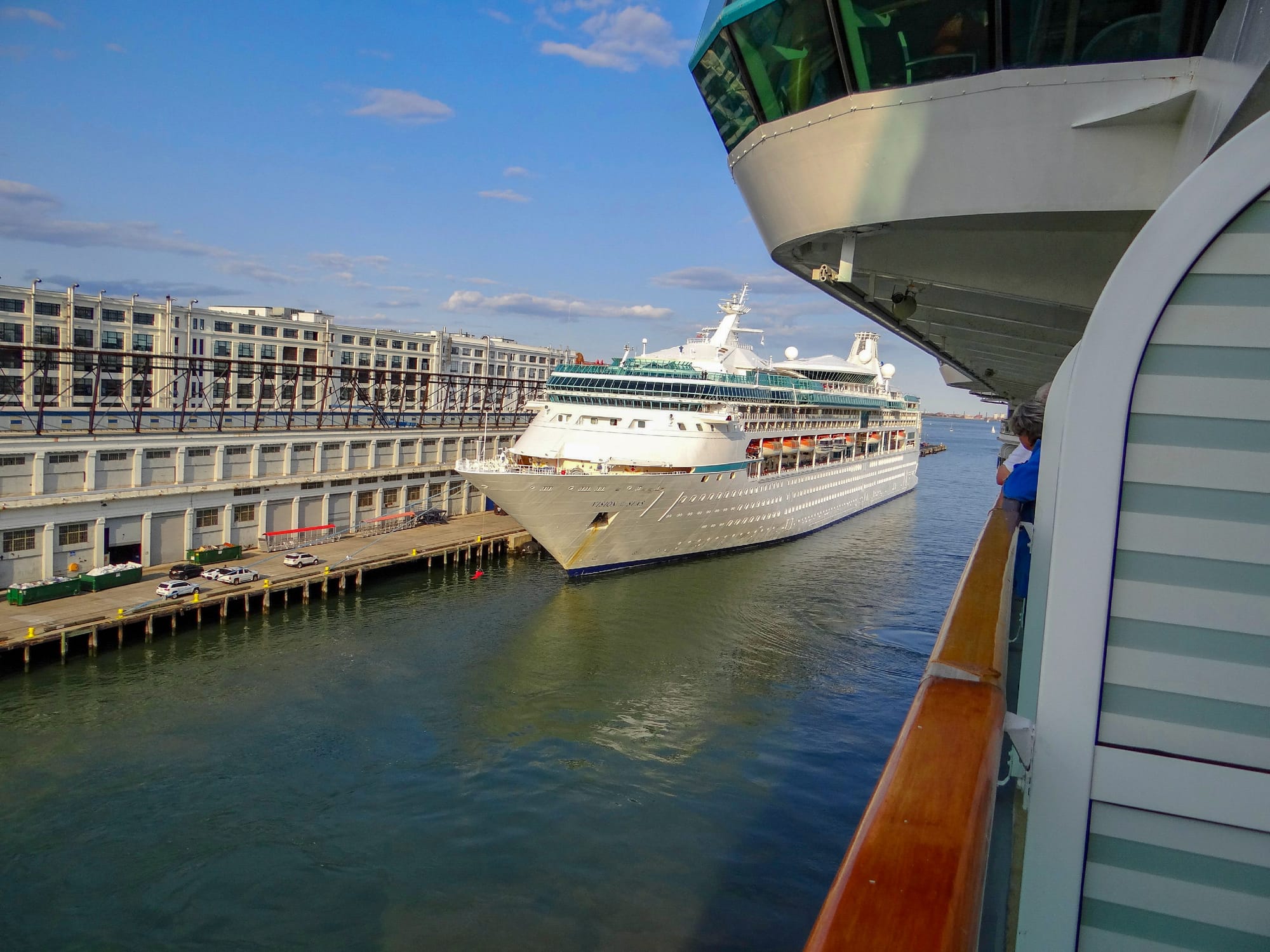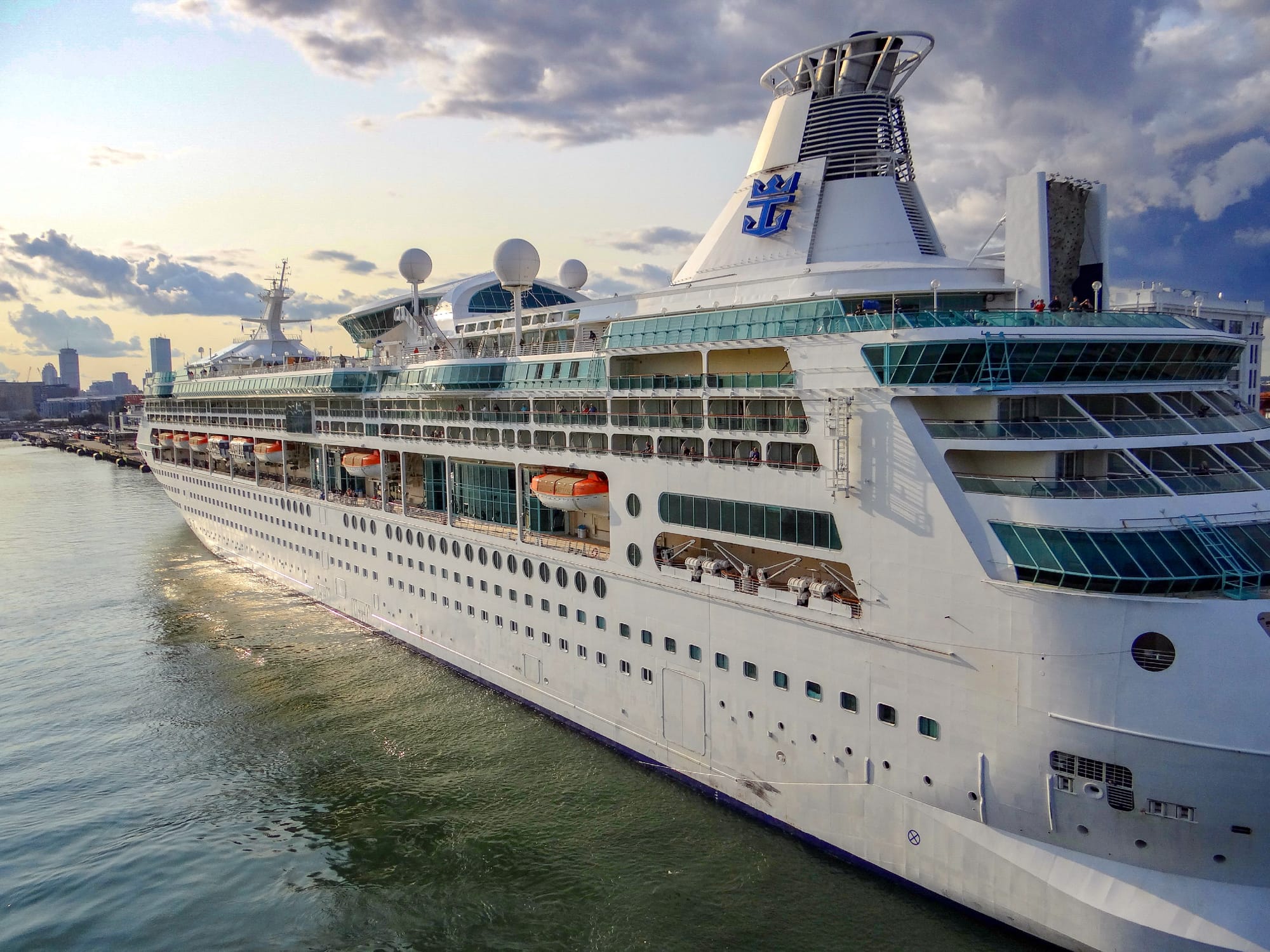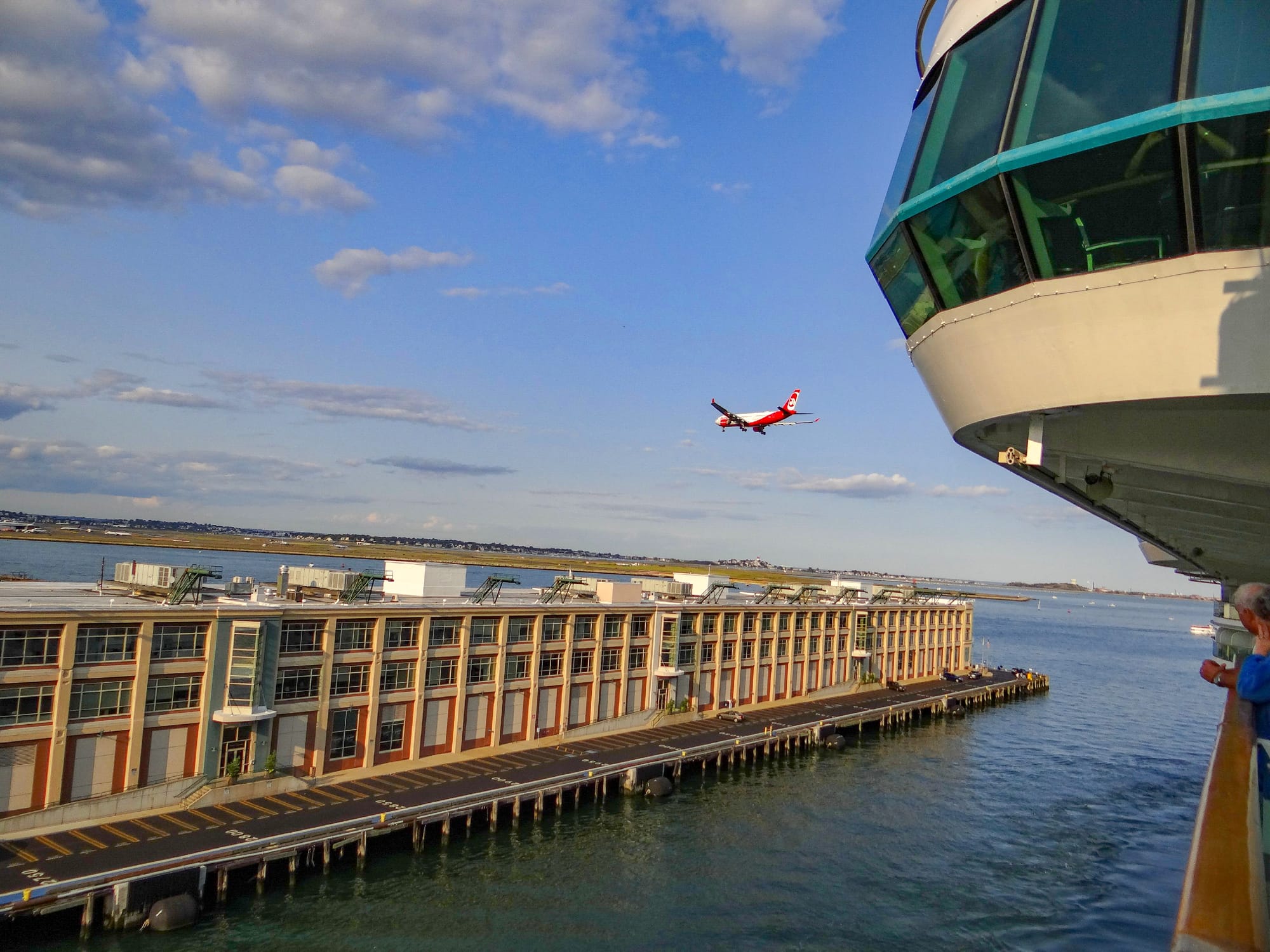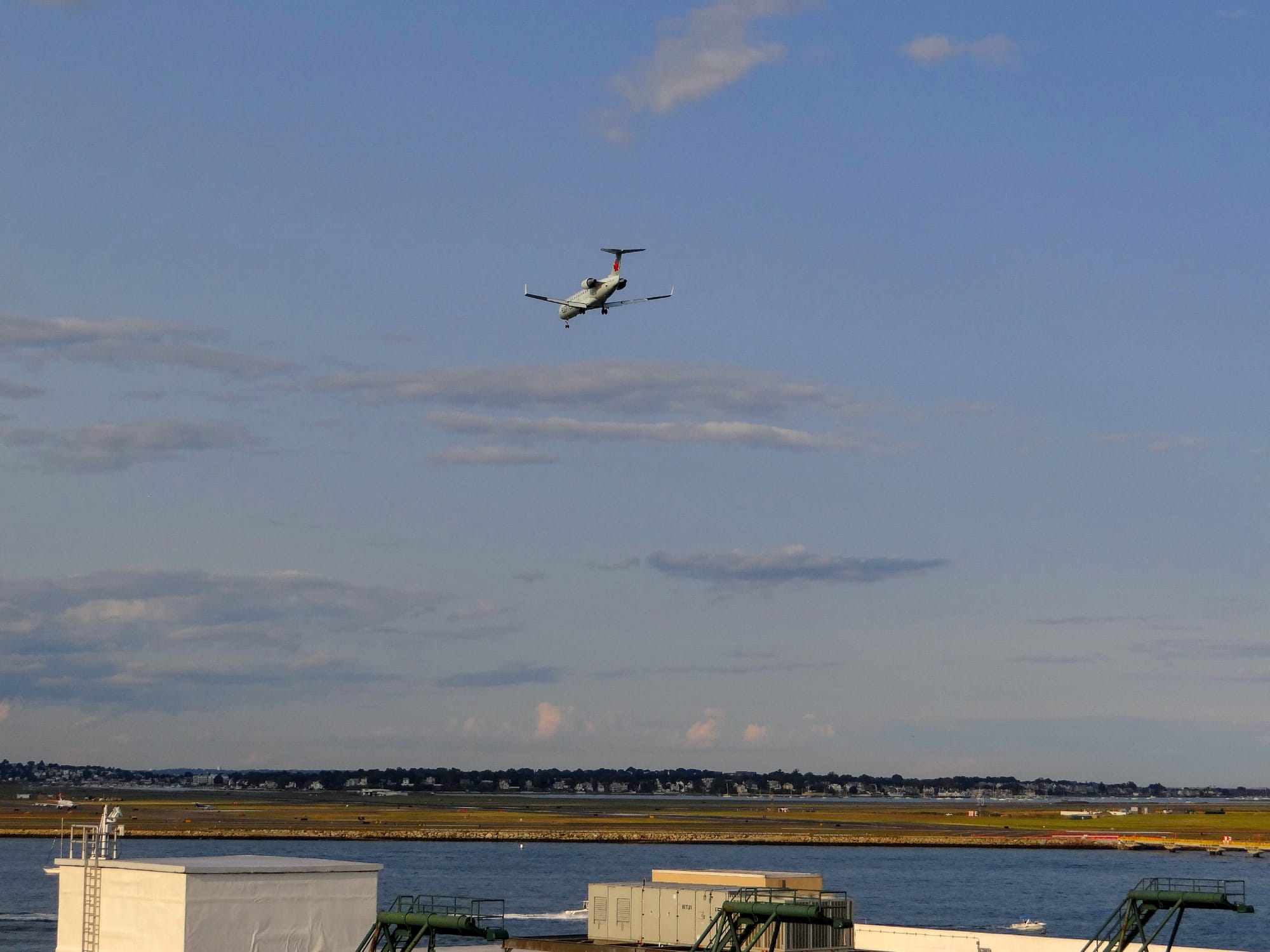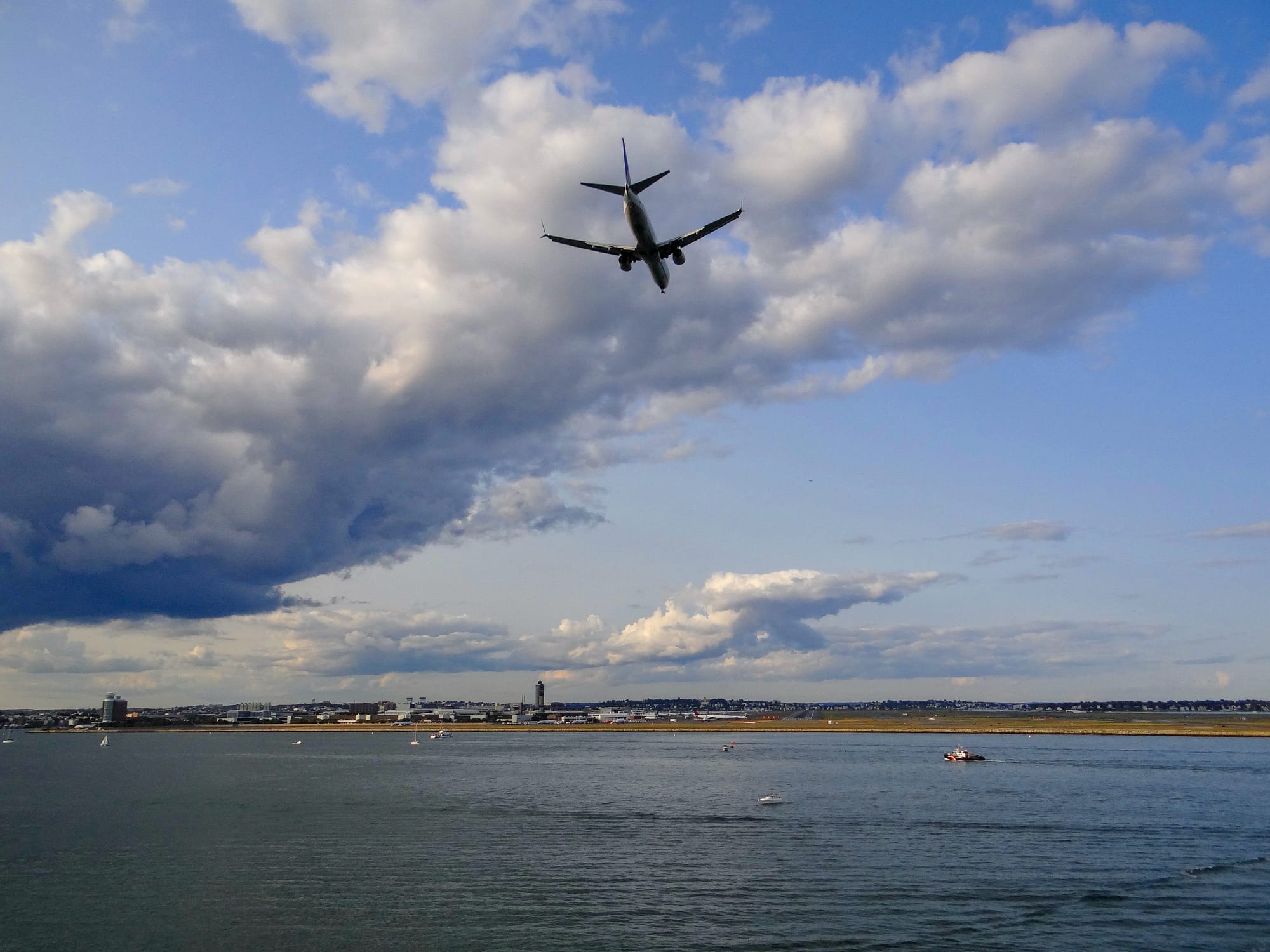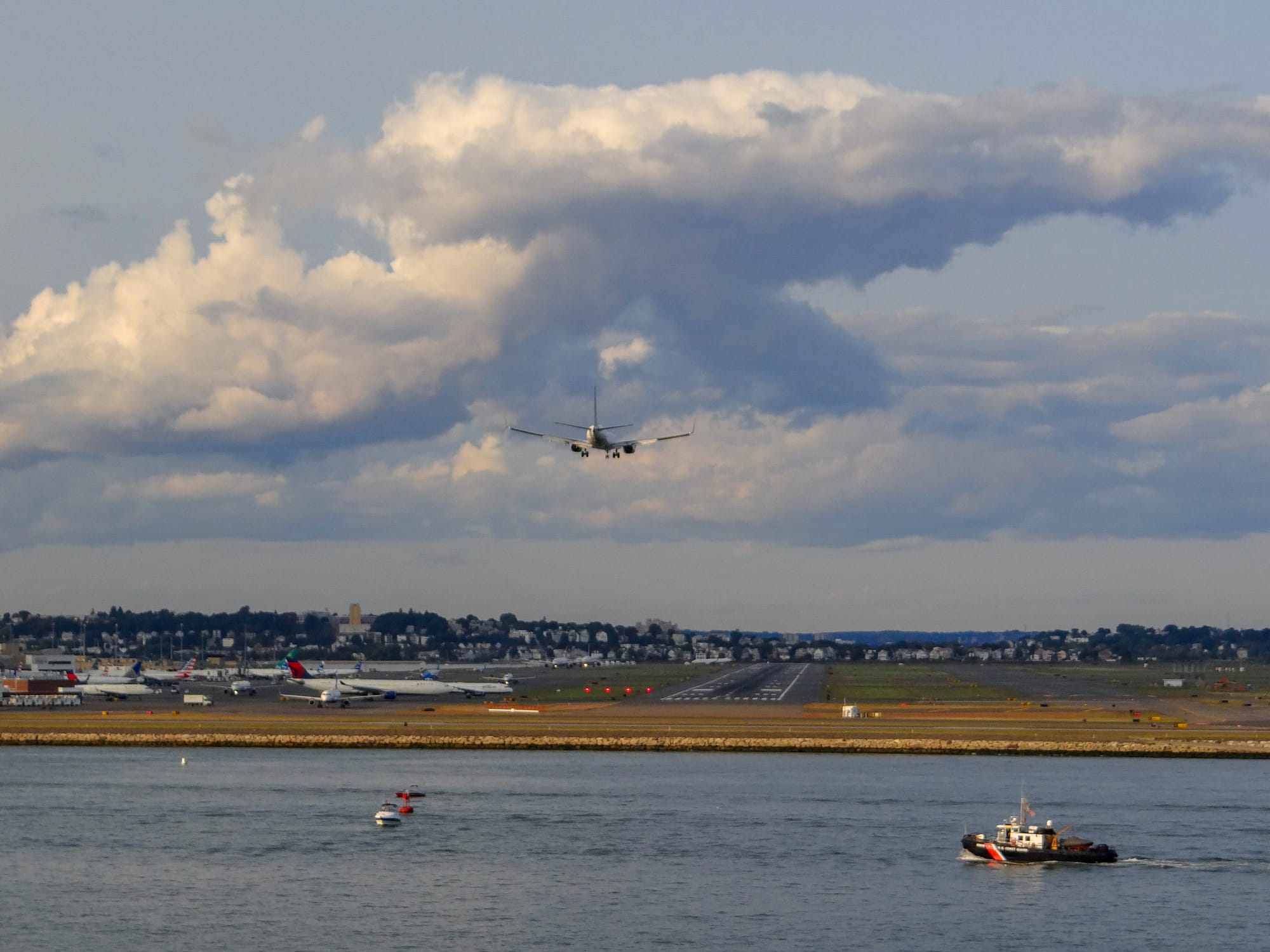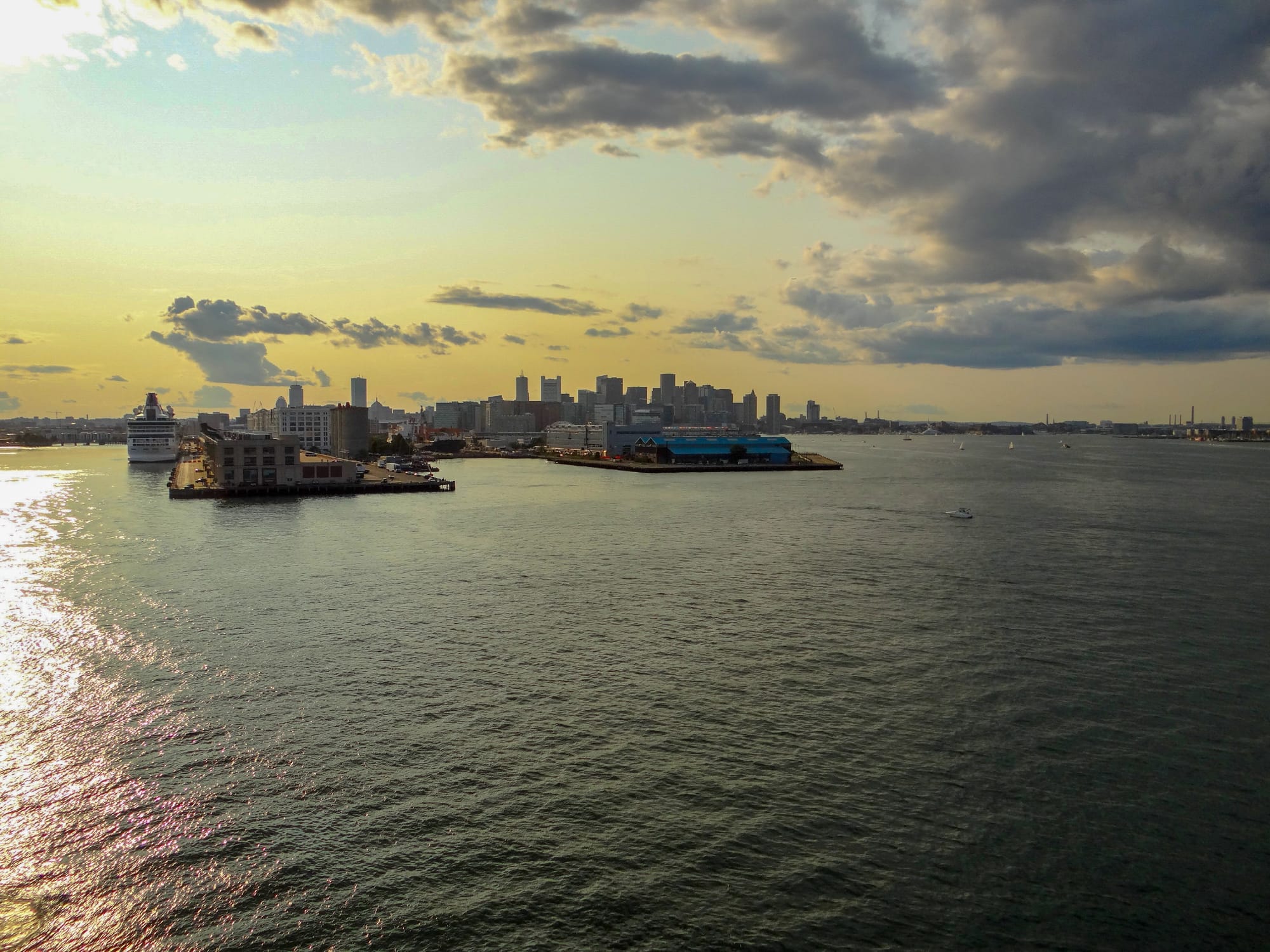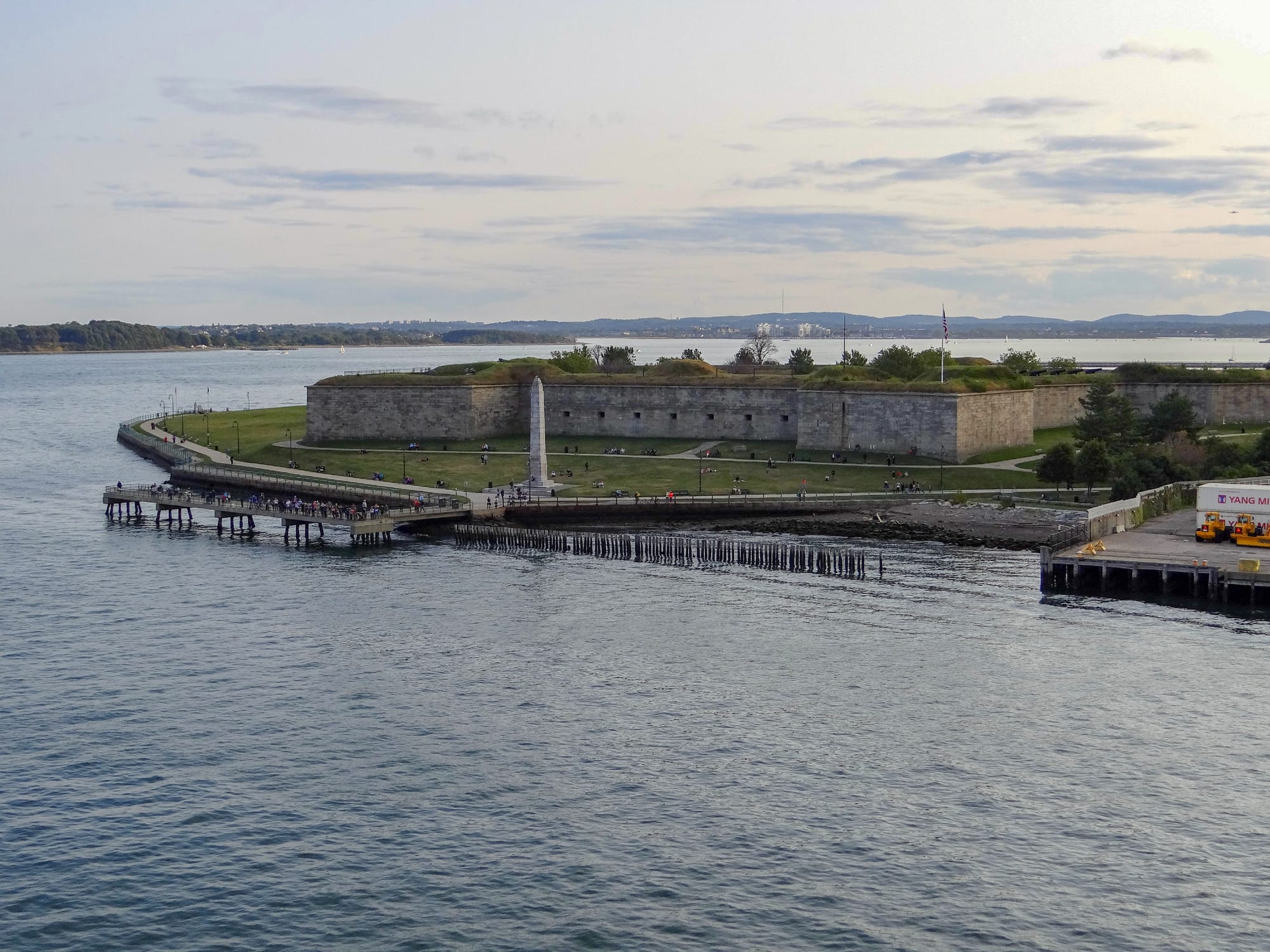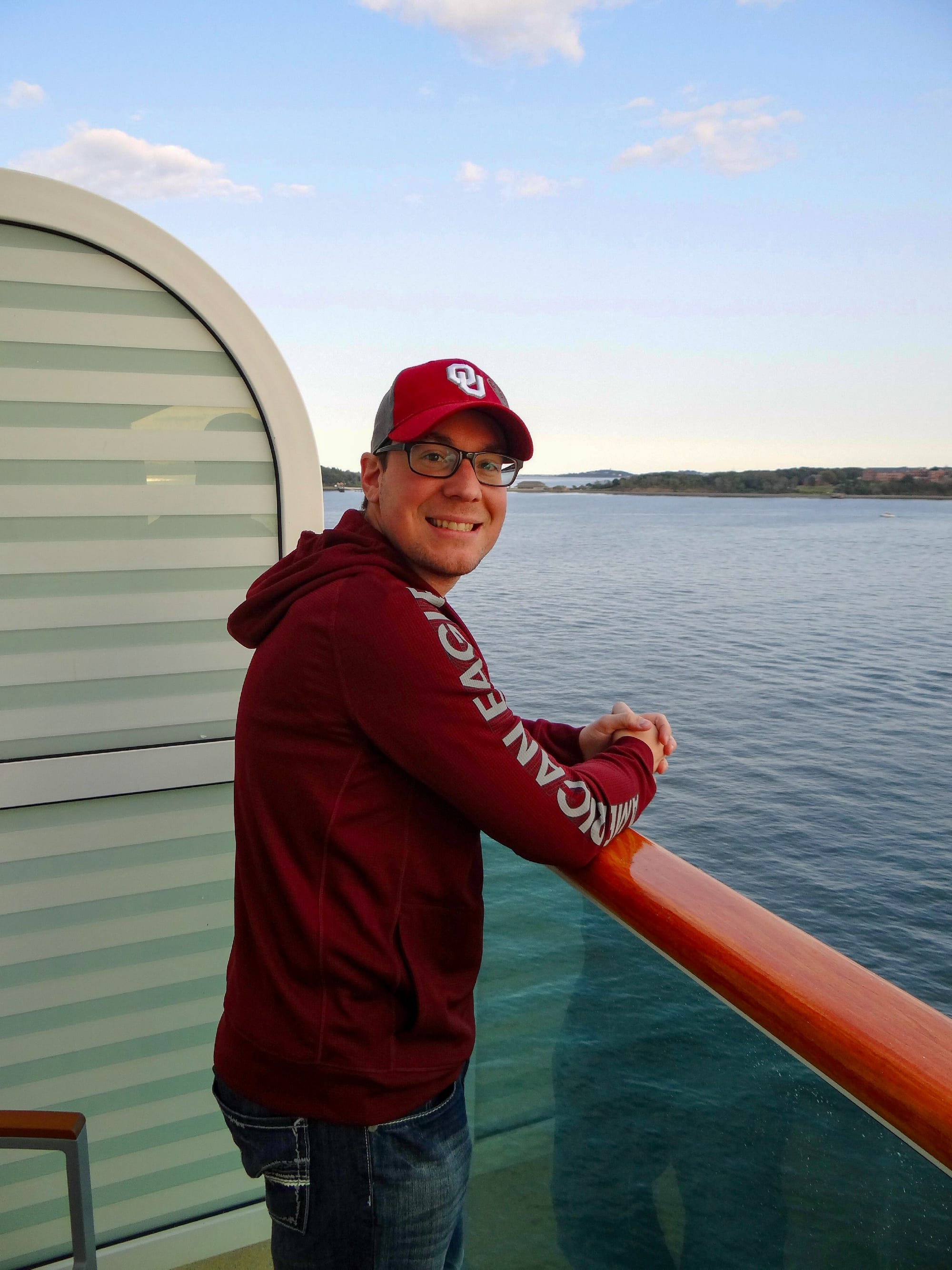 The breeze was super chilly! We left in early September and being from Oklahoma, we were surprised by how cool it was.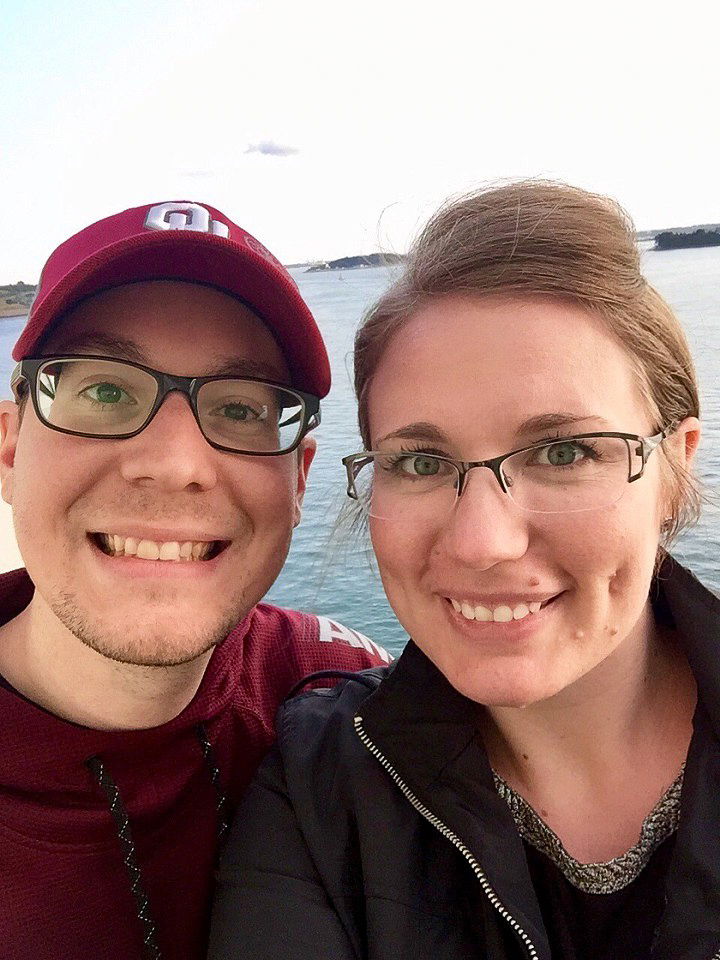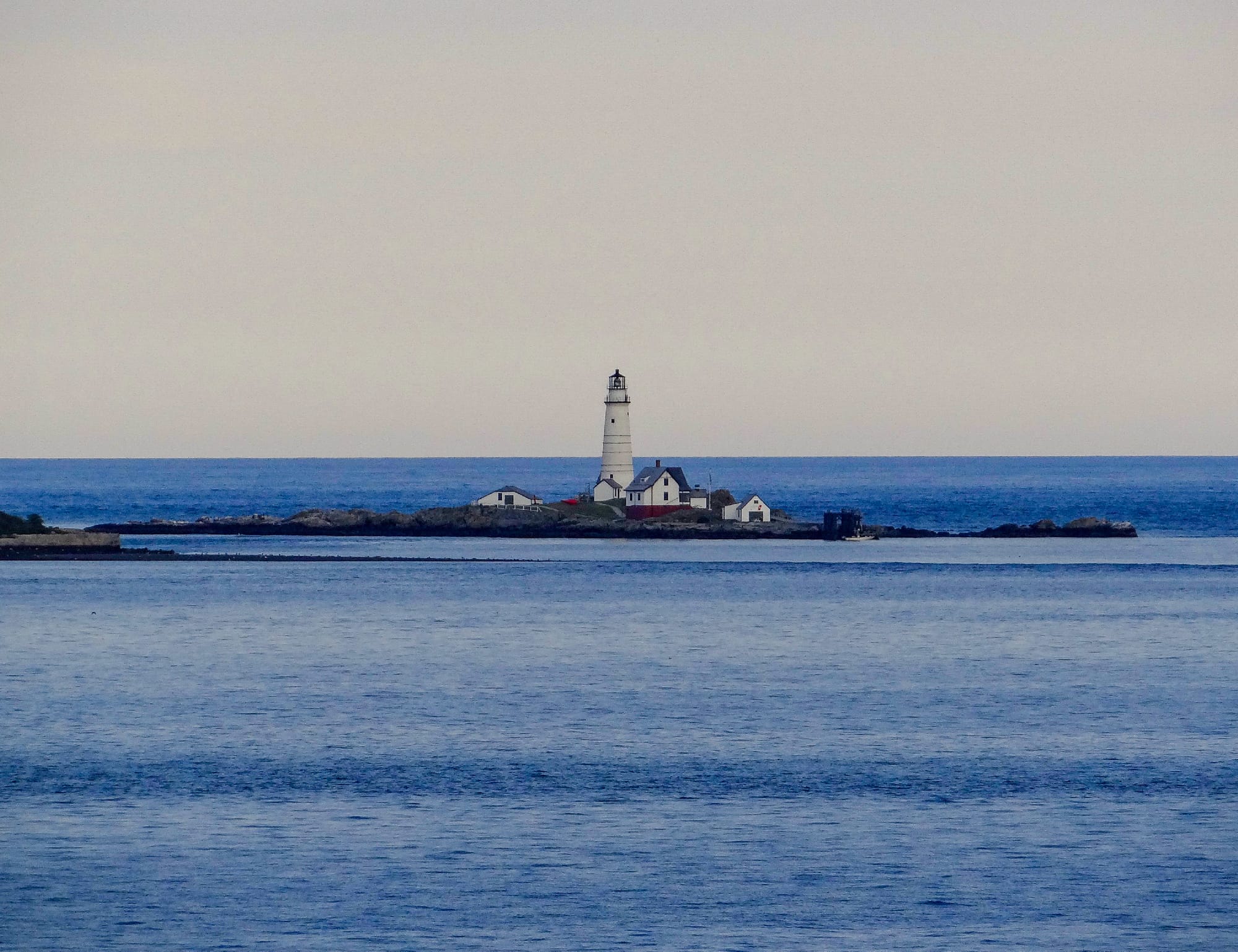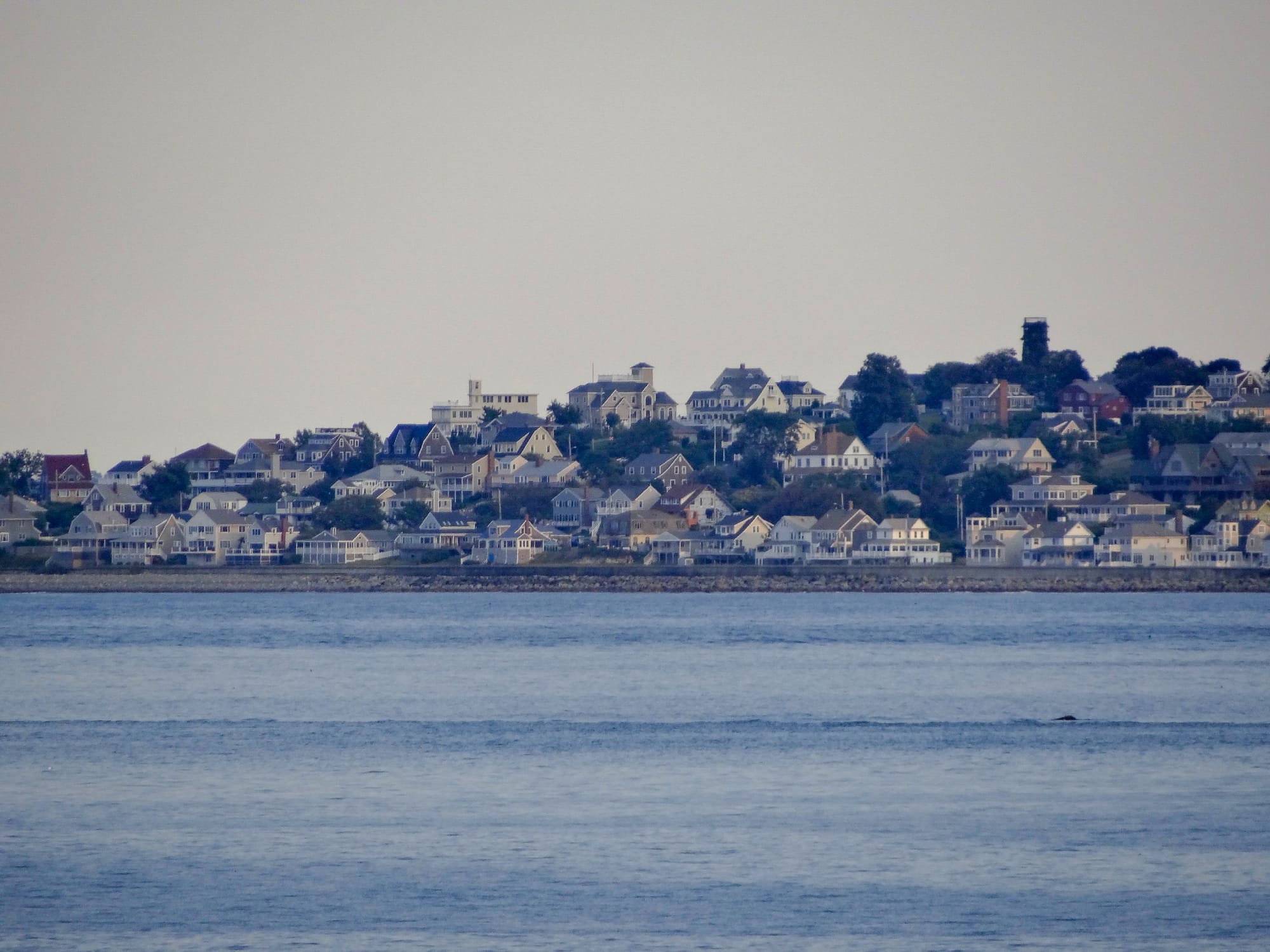 First stop was Bar Harbor. We took a shore excursion which was a tour bus trip to the top of Cadillac Mountain in Acadia National Park. The park is beautiful and we wished we had more time to explore, but I wanted to check out the shopping around town. We fell in love with Bar Harbor and couldn't wait to visit again.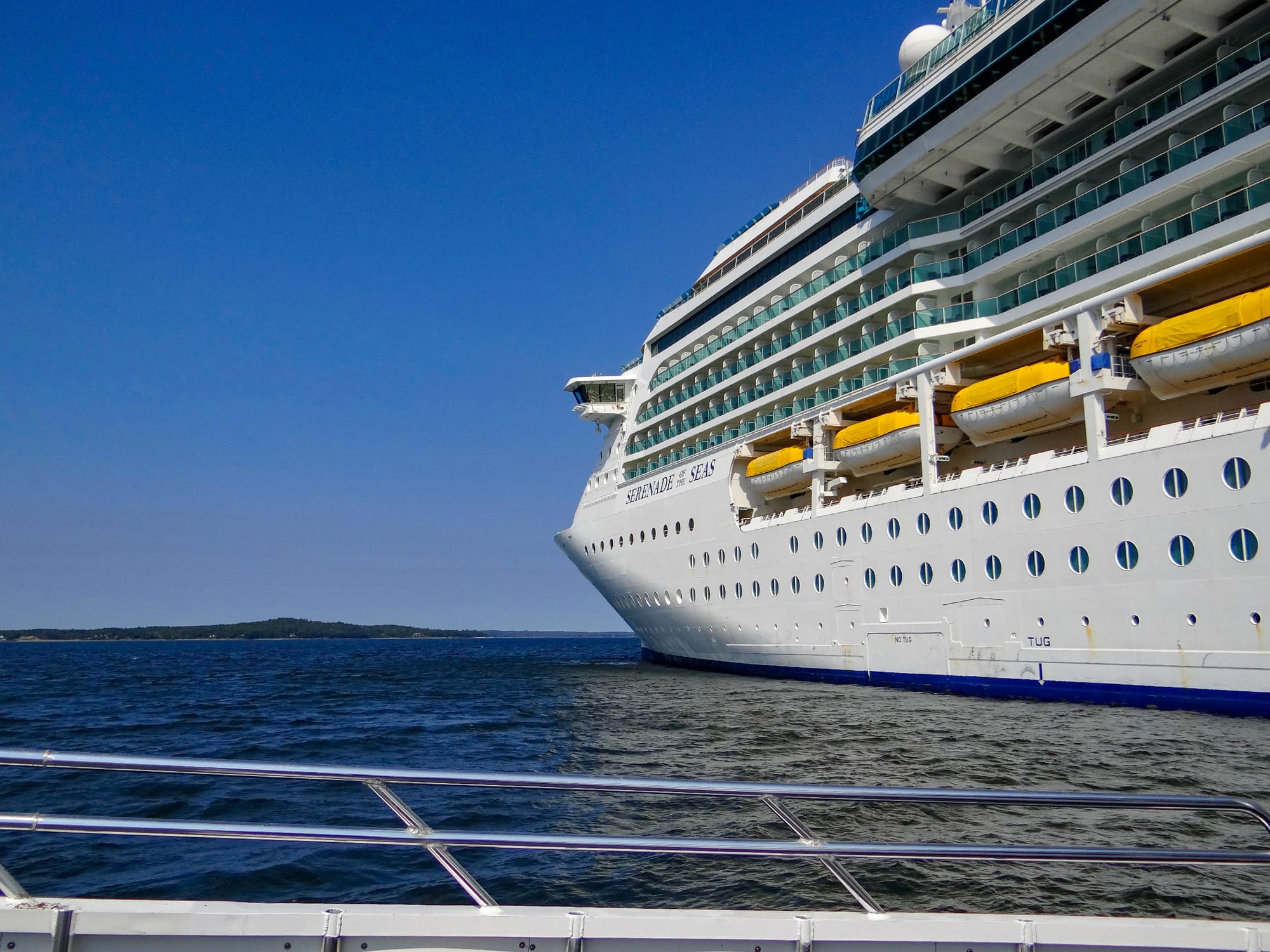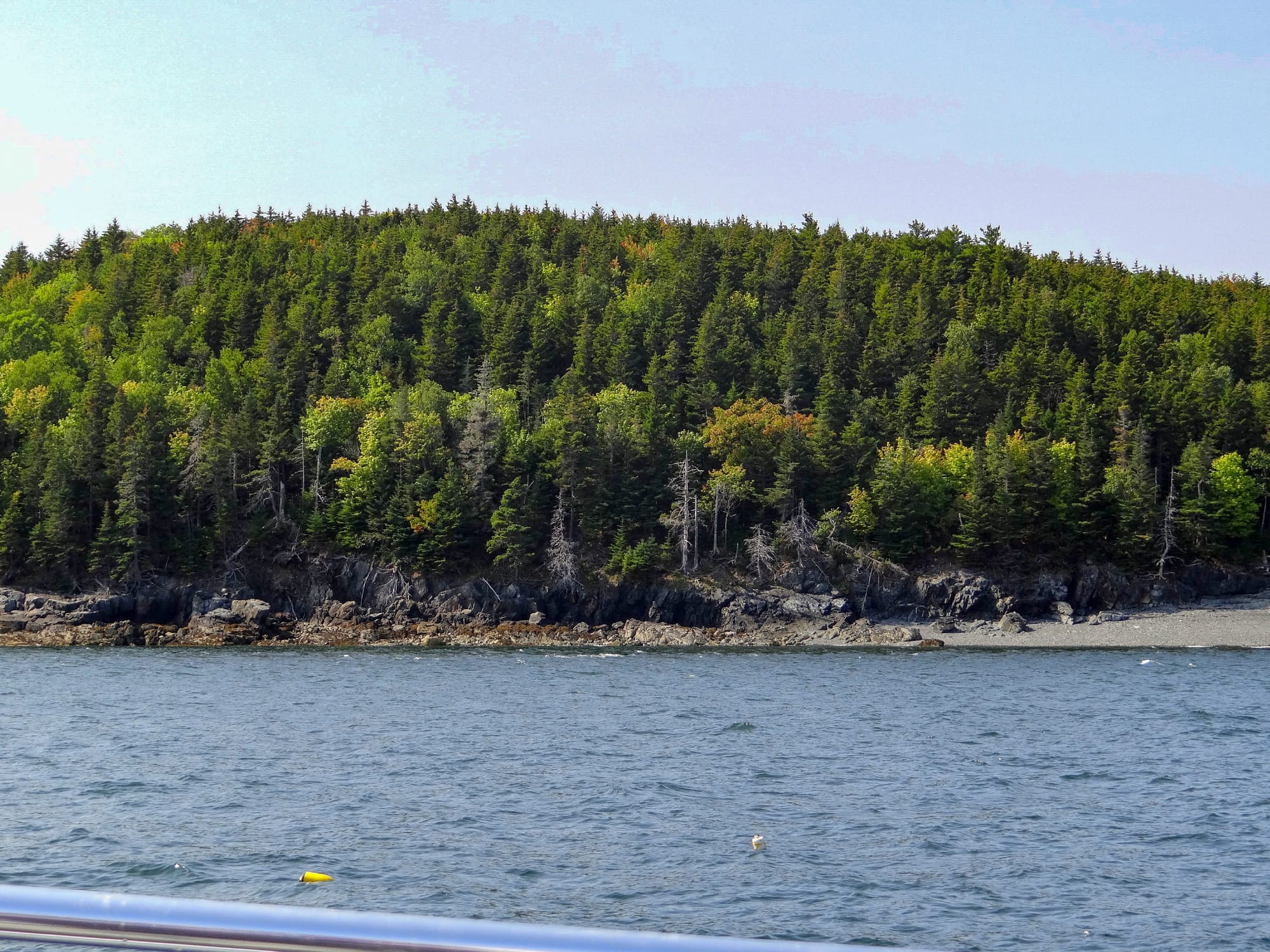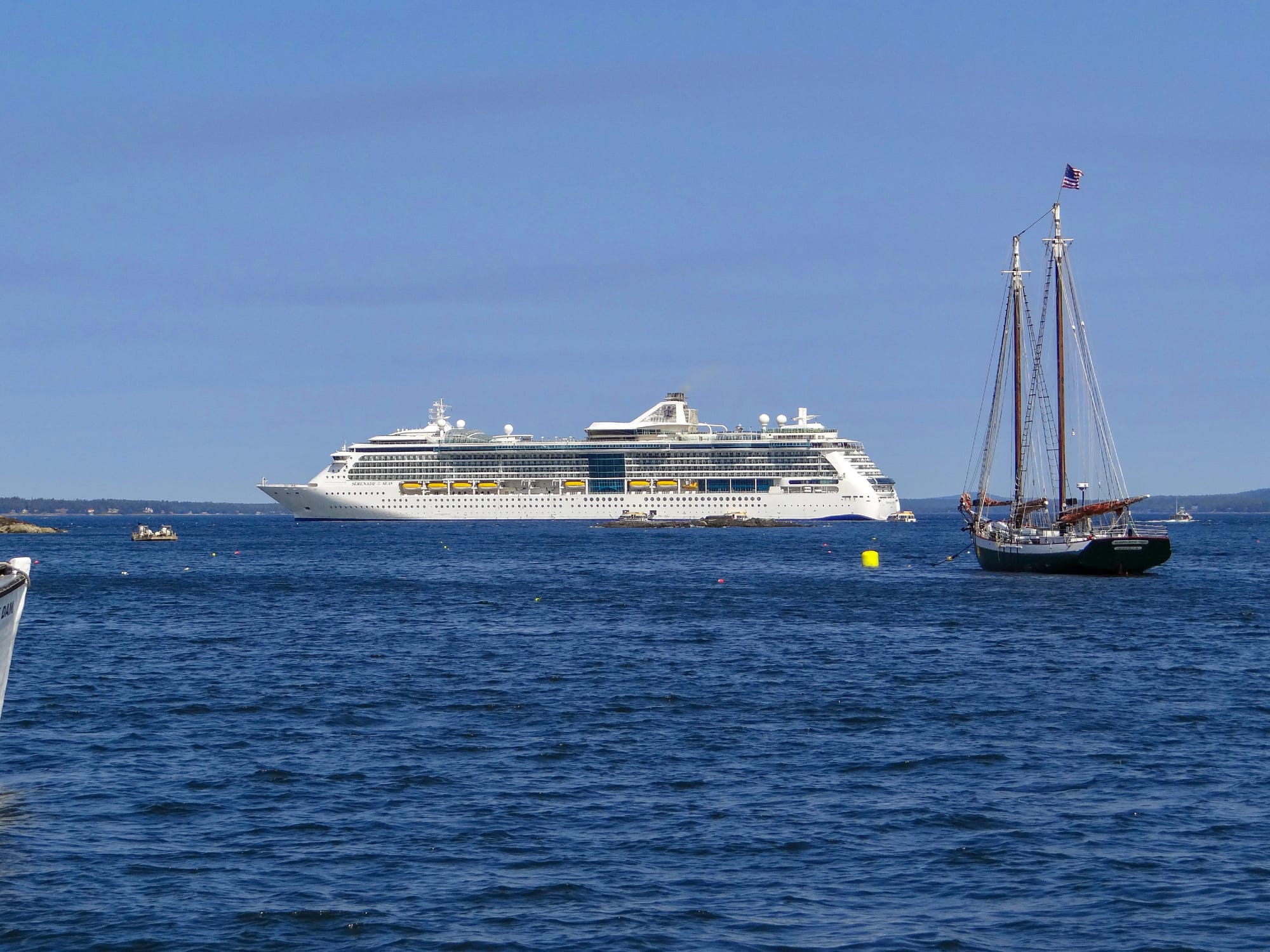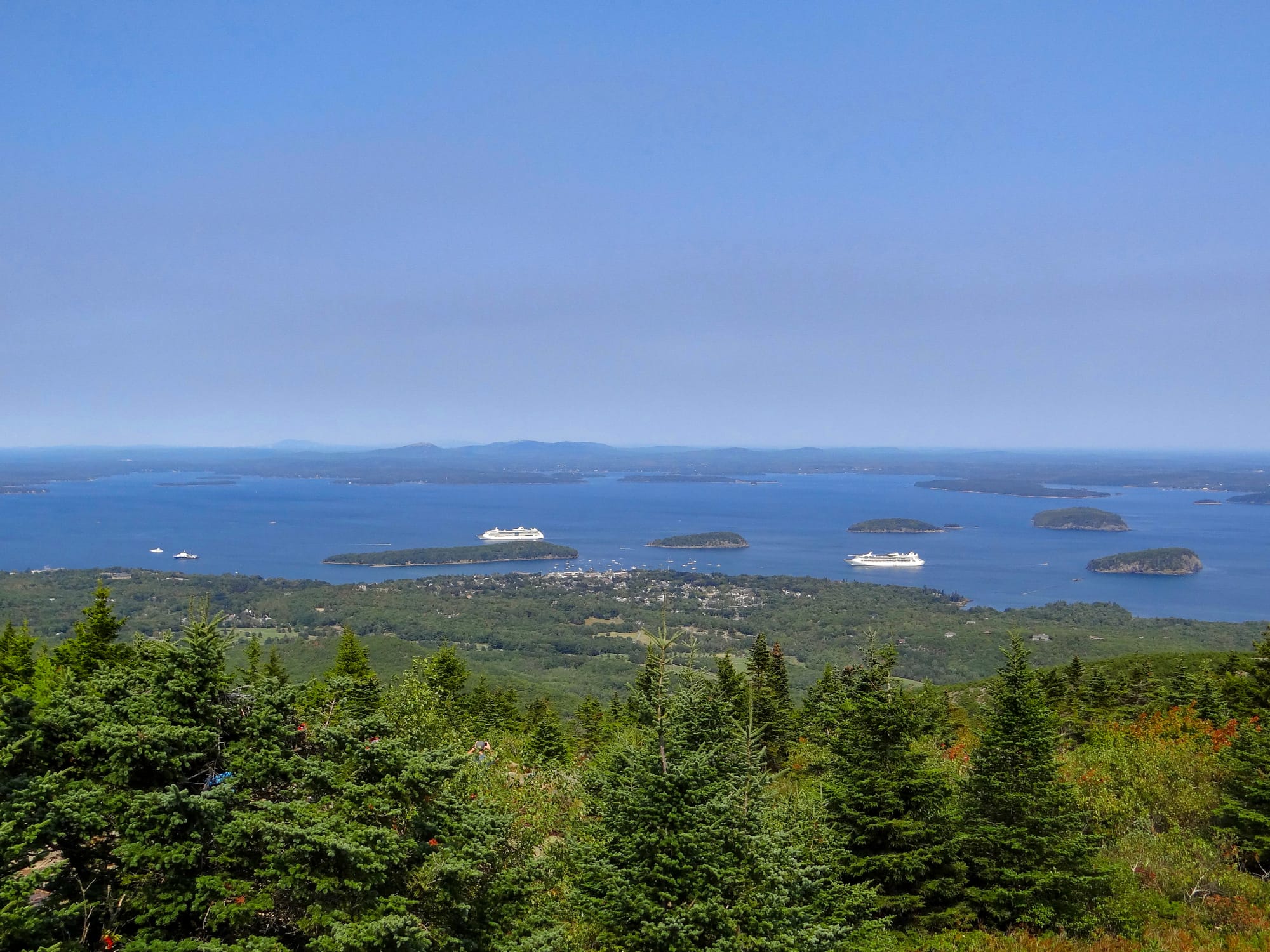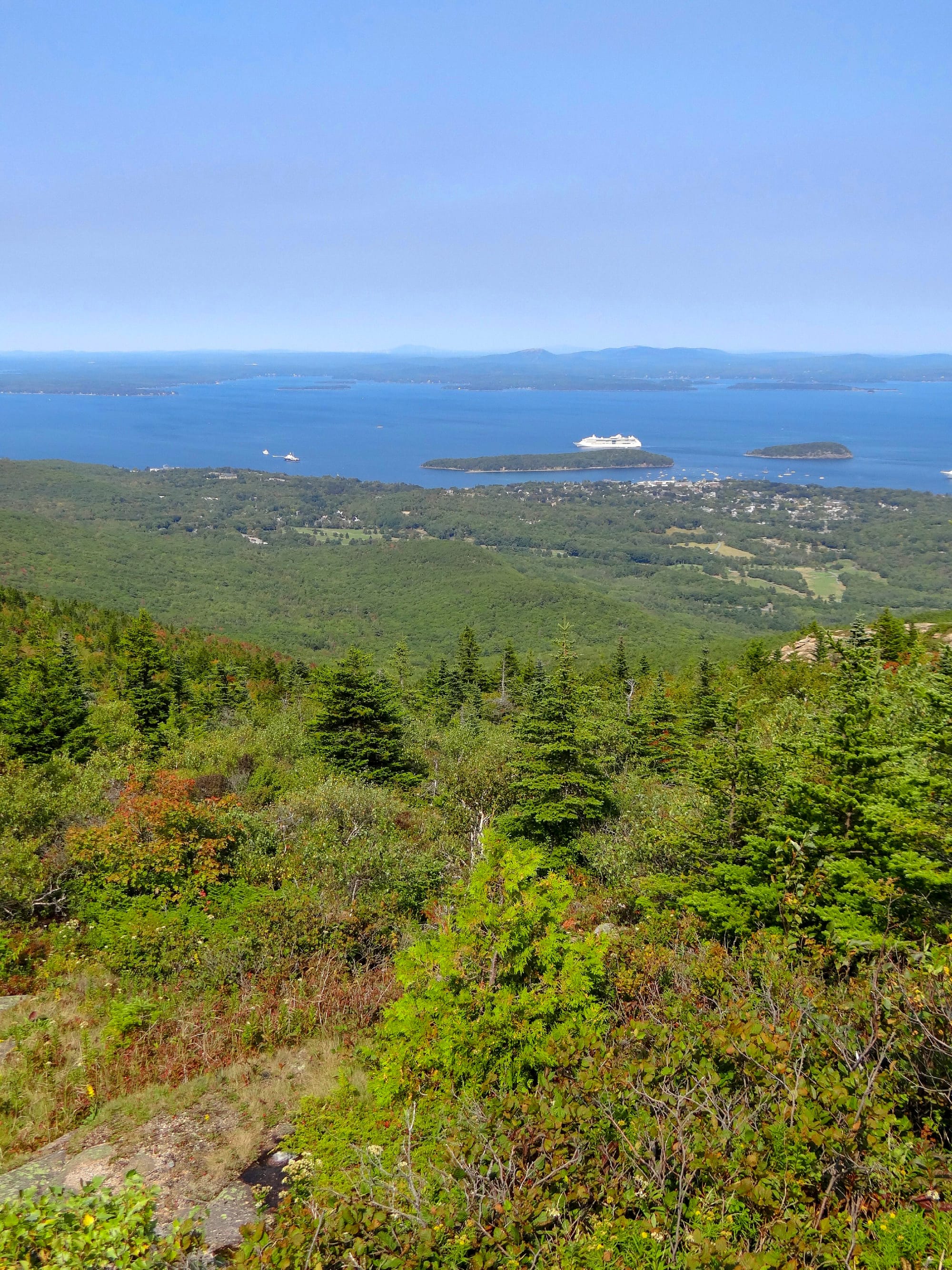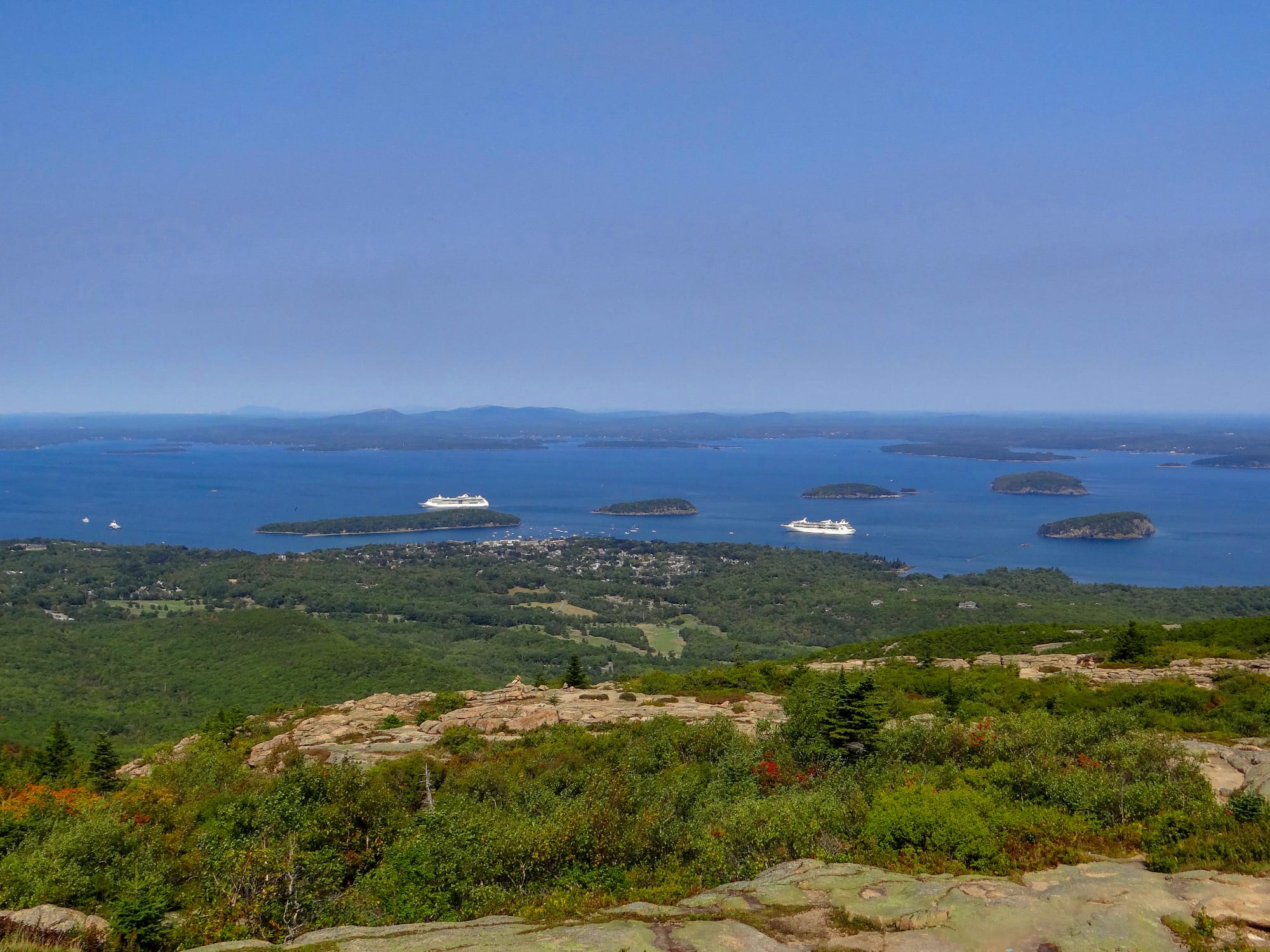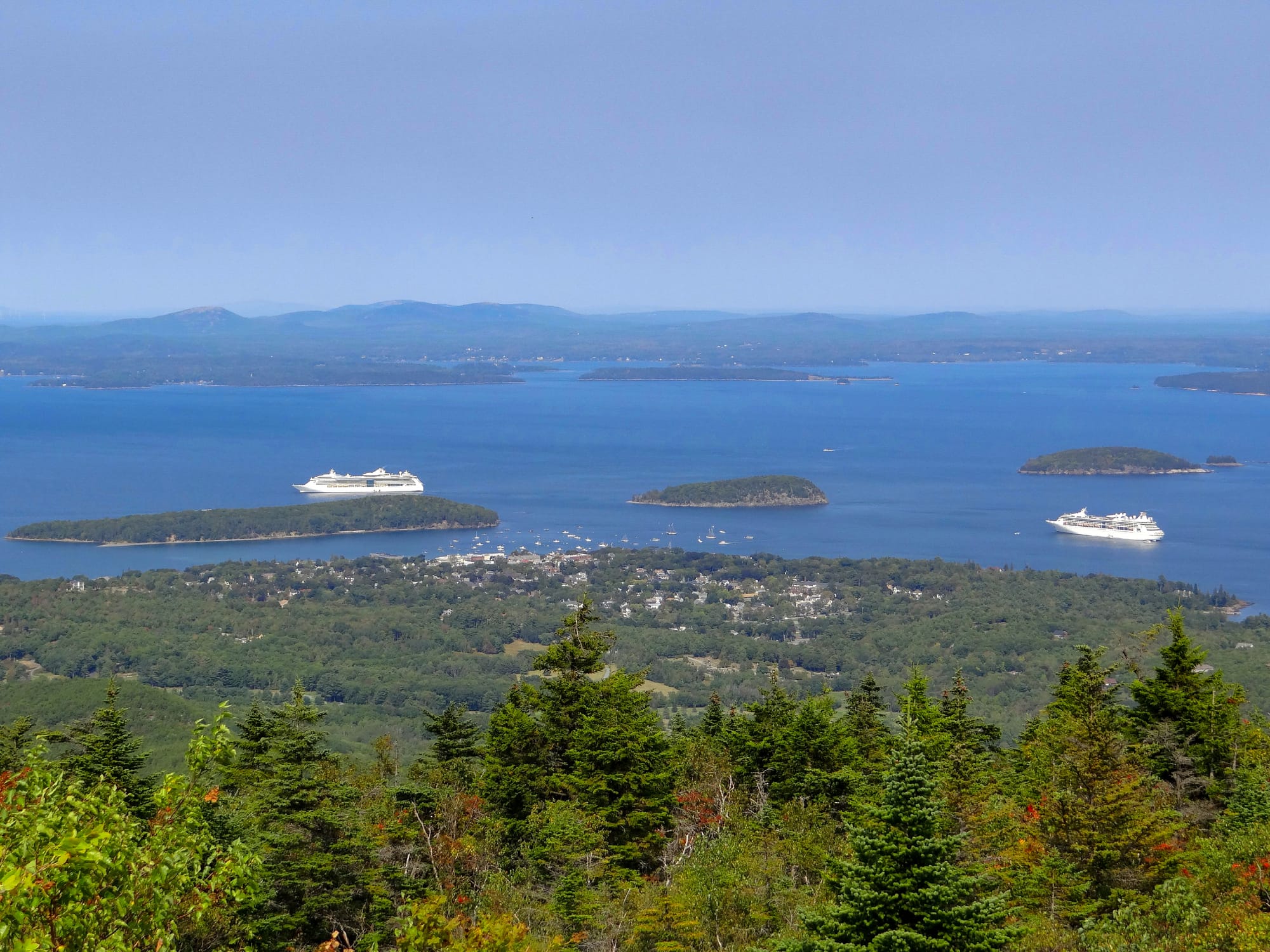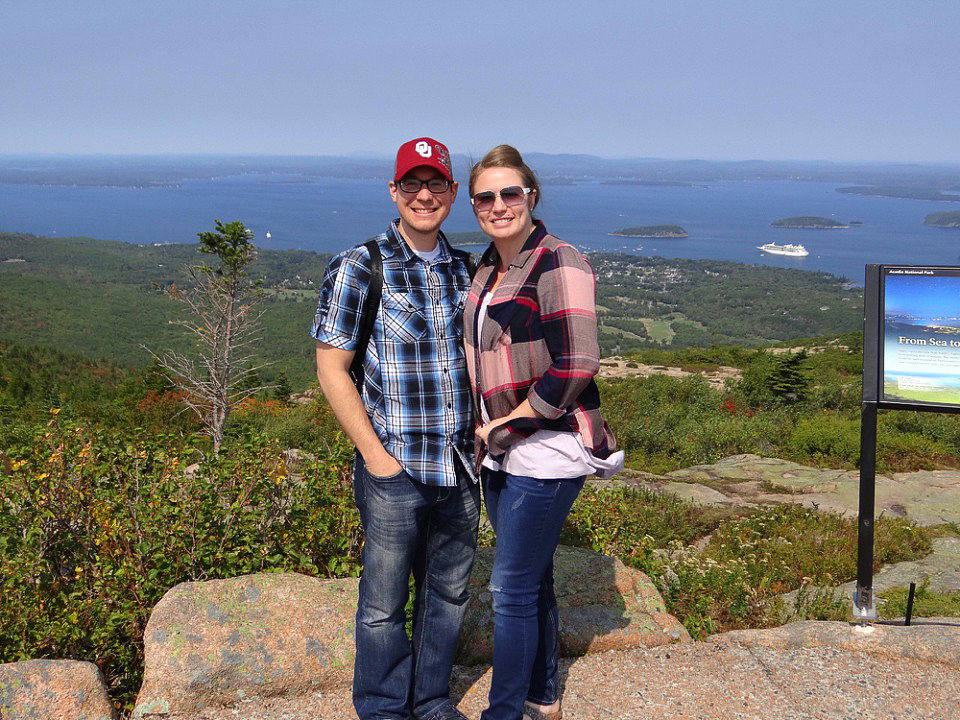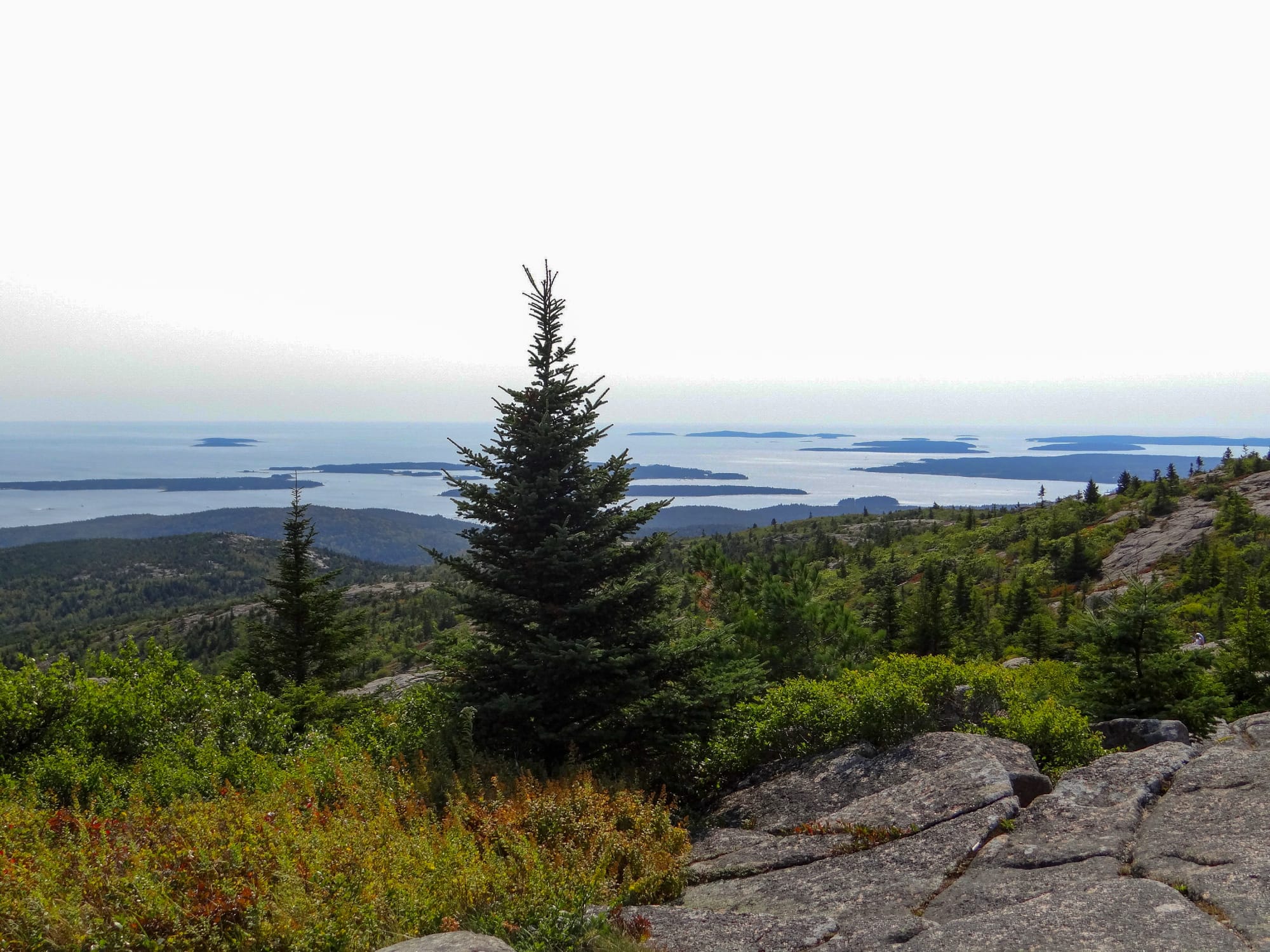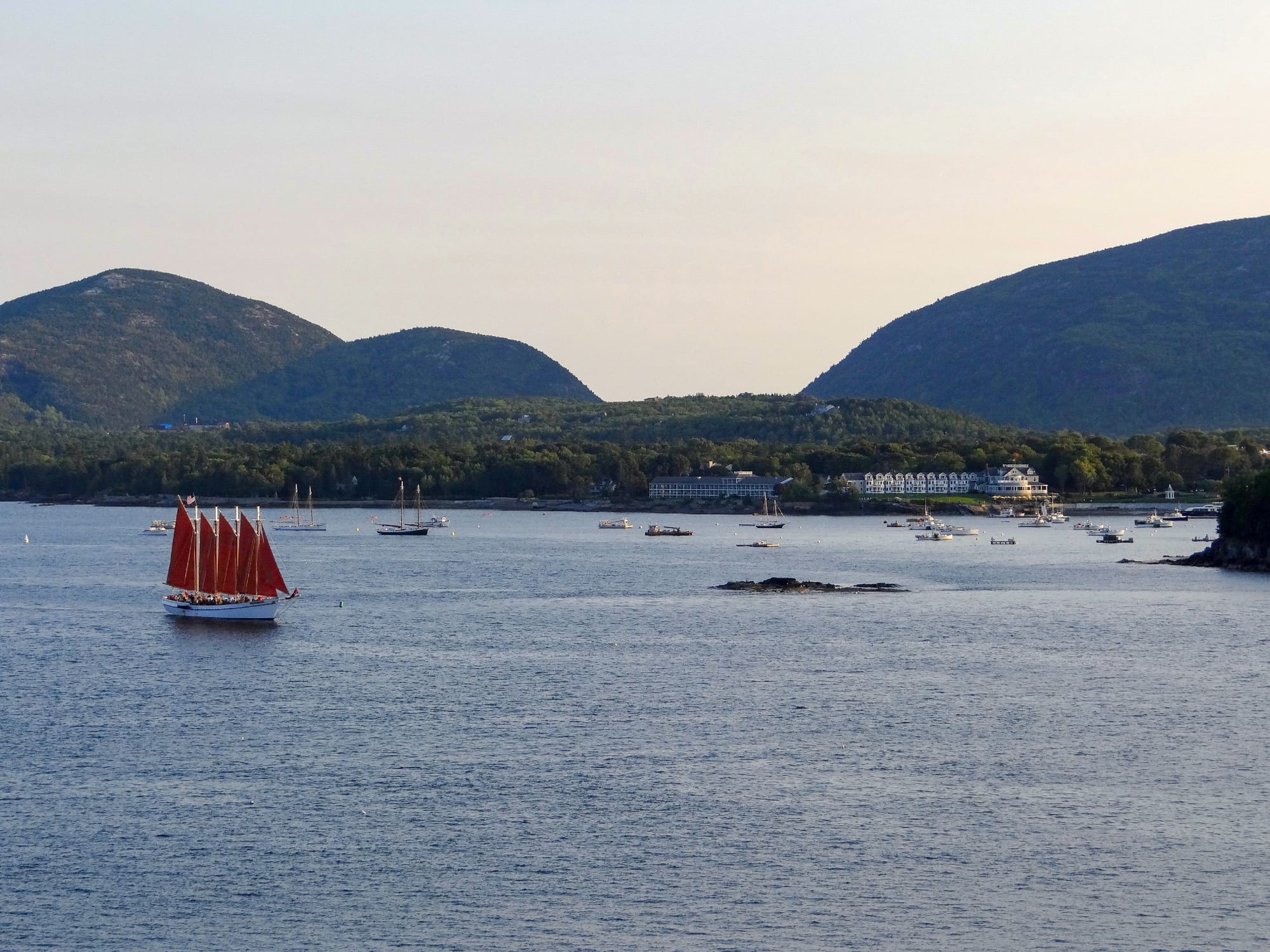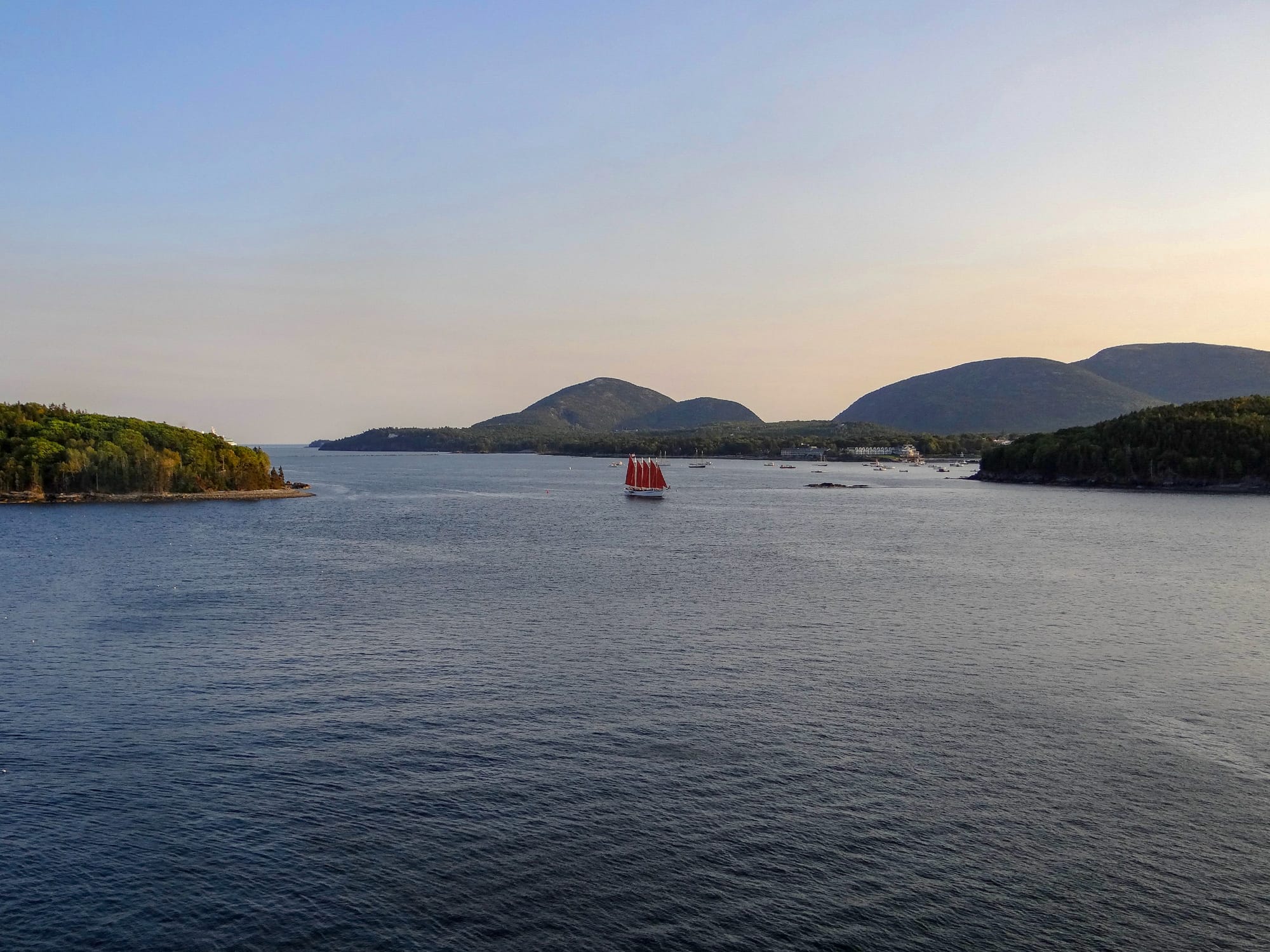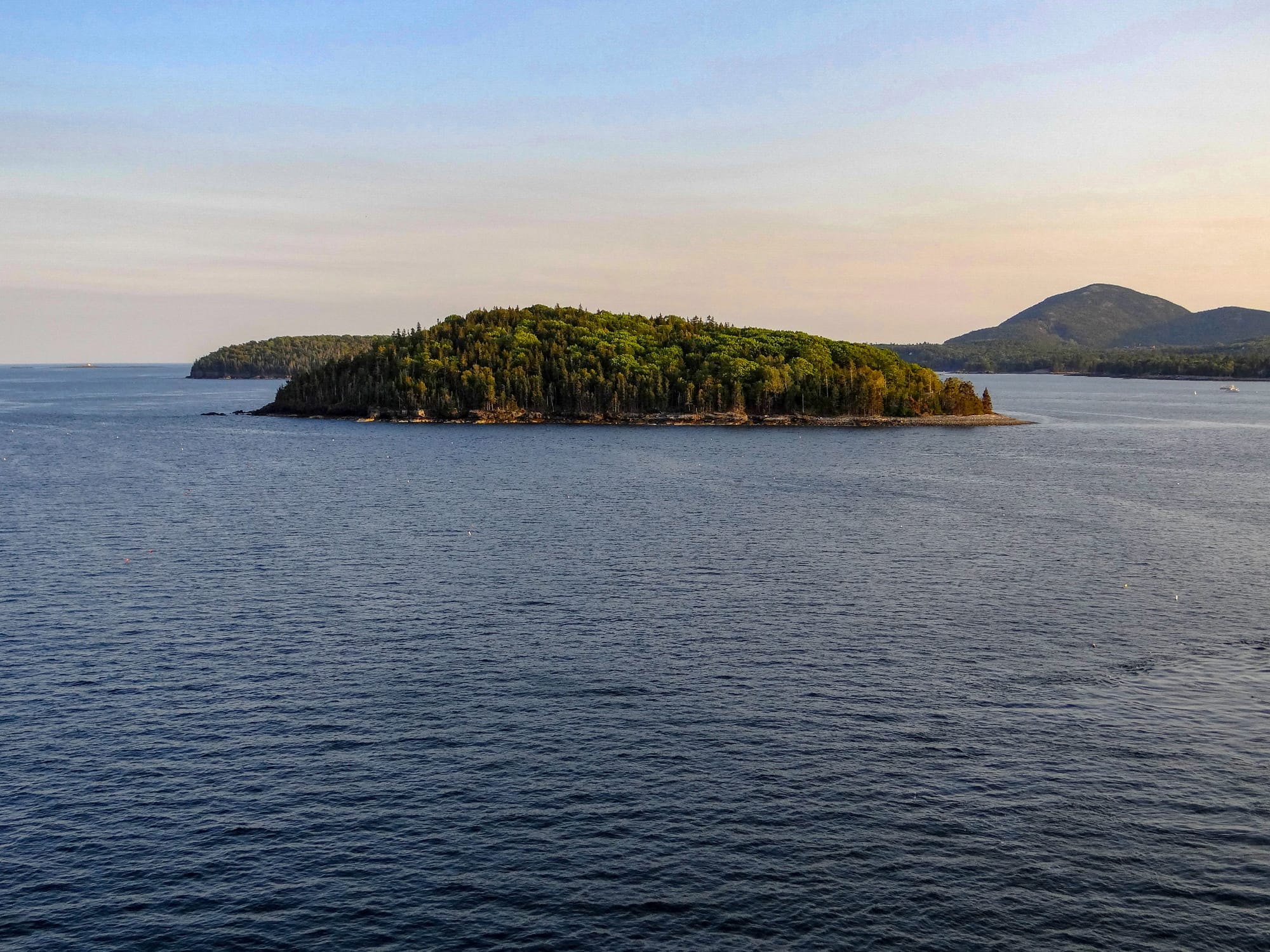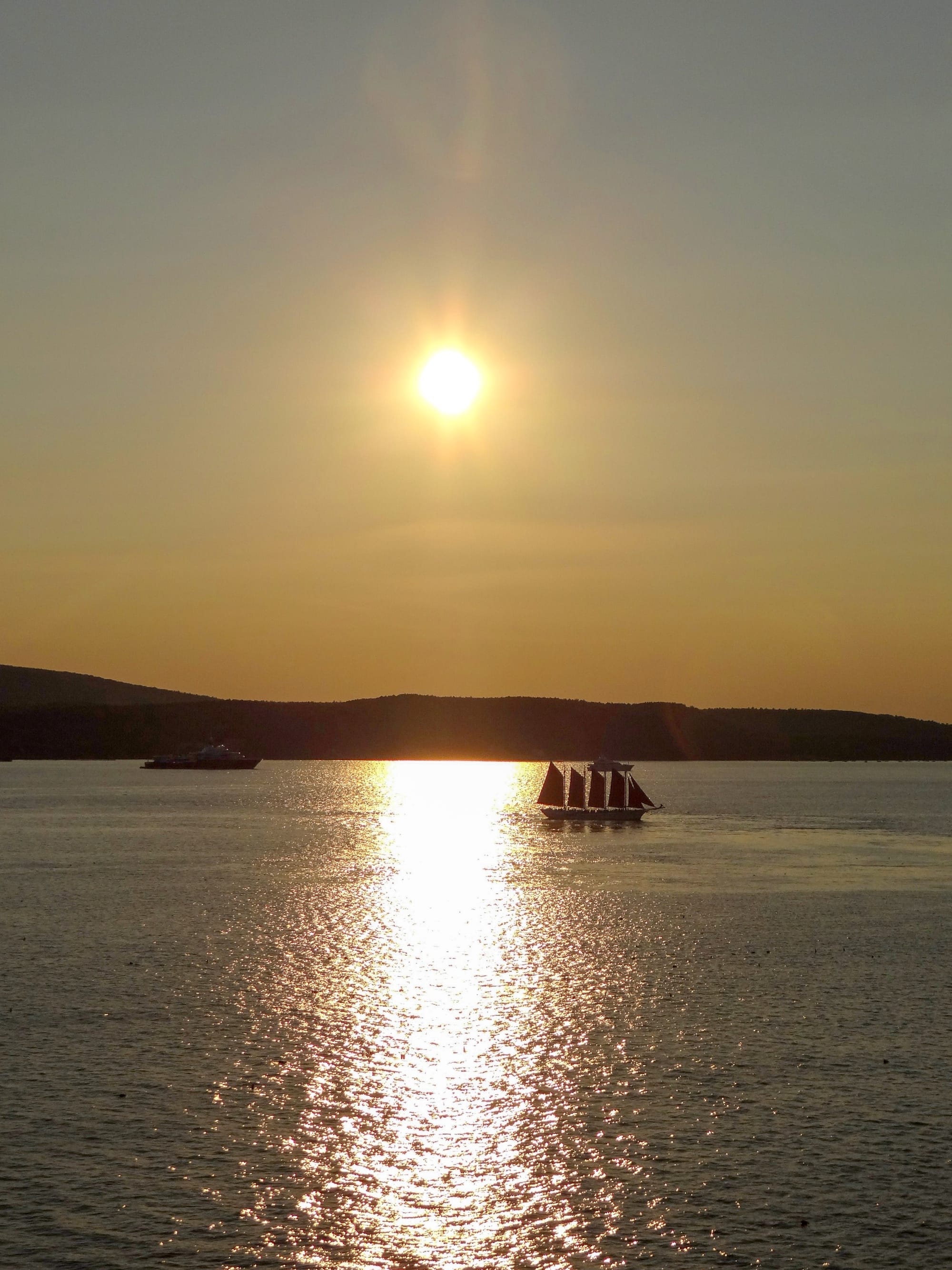 Next was Portland, Maine. The shore excursion we did was a lighthouse tour bus trip. I highly suggest this trip. It takes you to three different lighthouses, including Portland Head Lighthouse. The trip included a private group tour of the lighthouse museum. I loved it!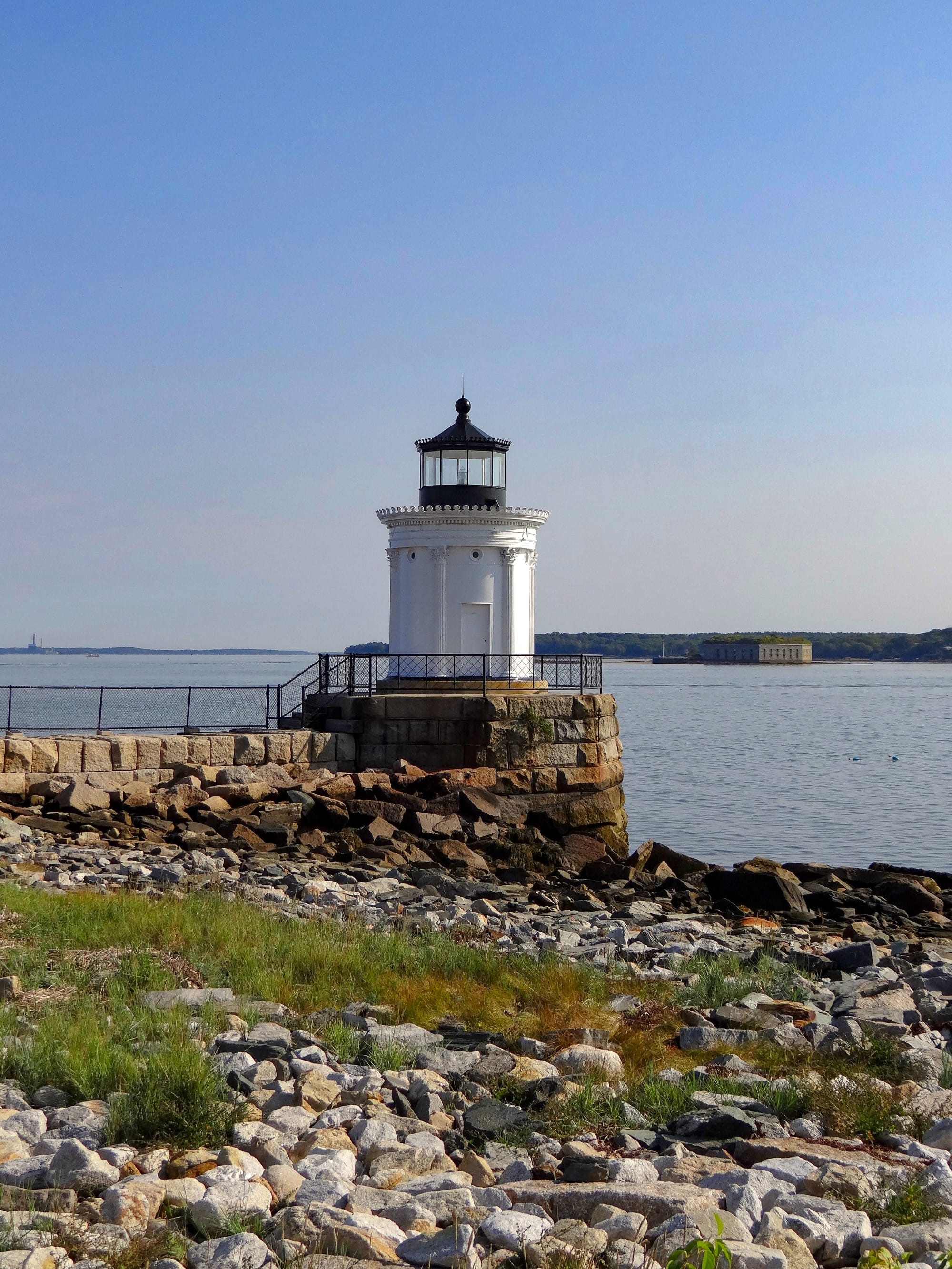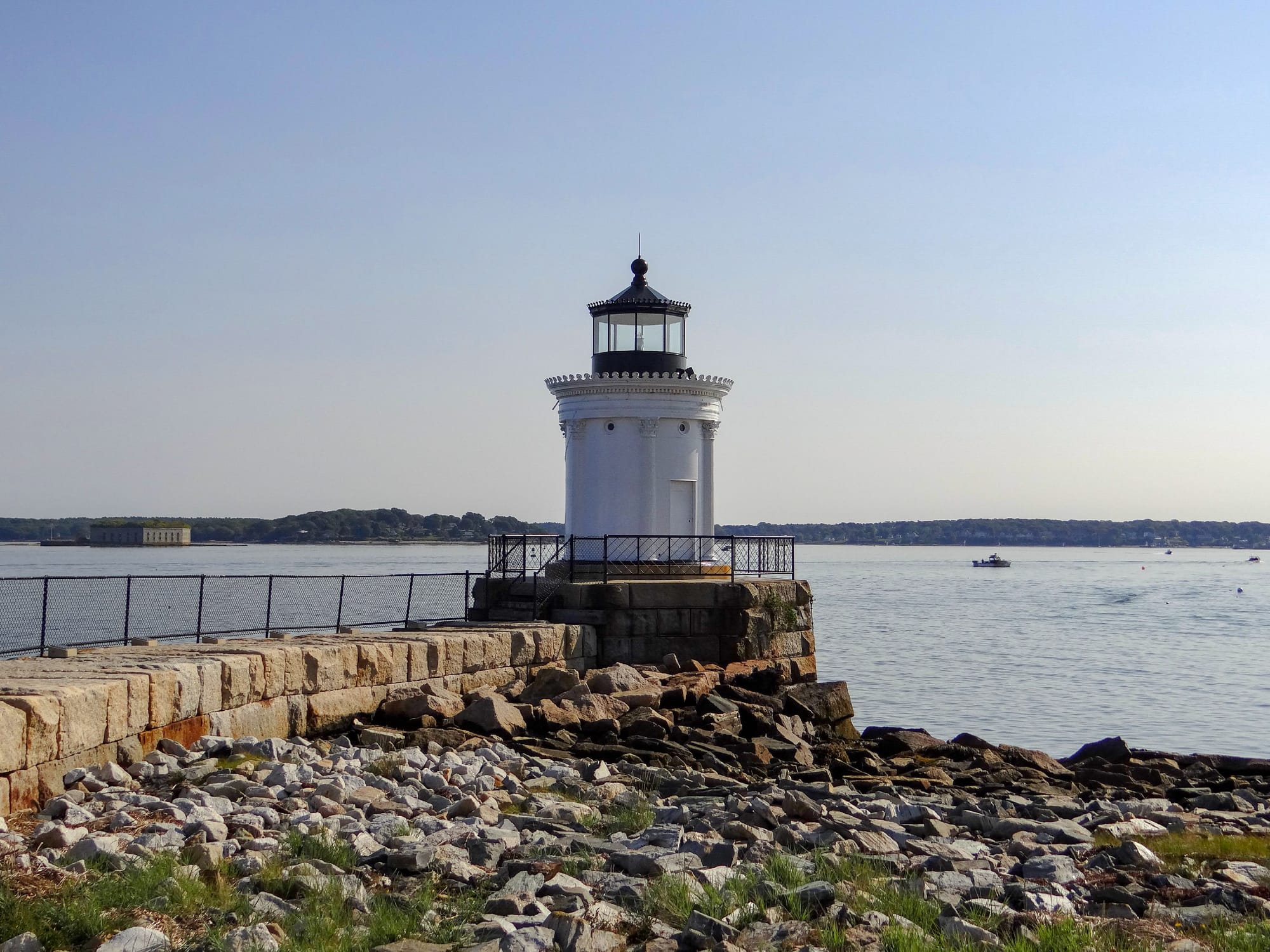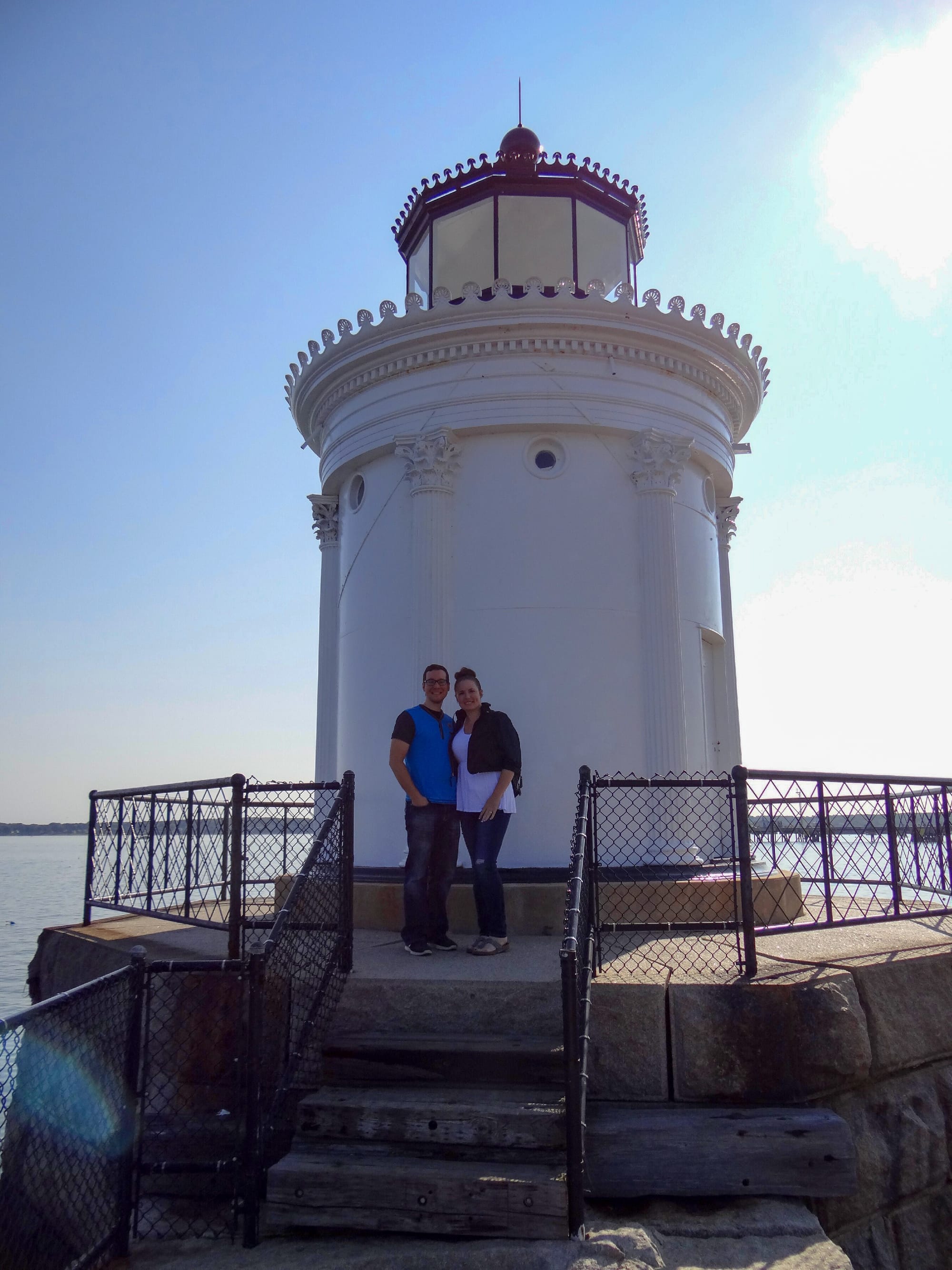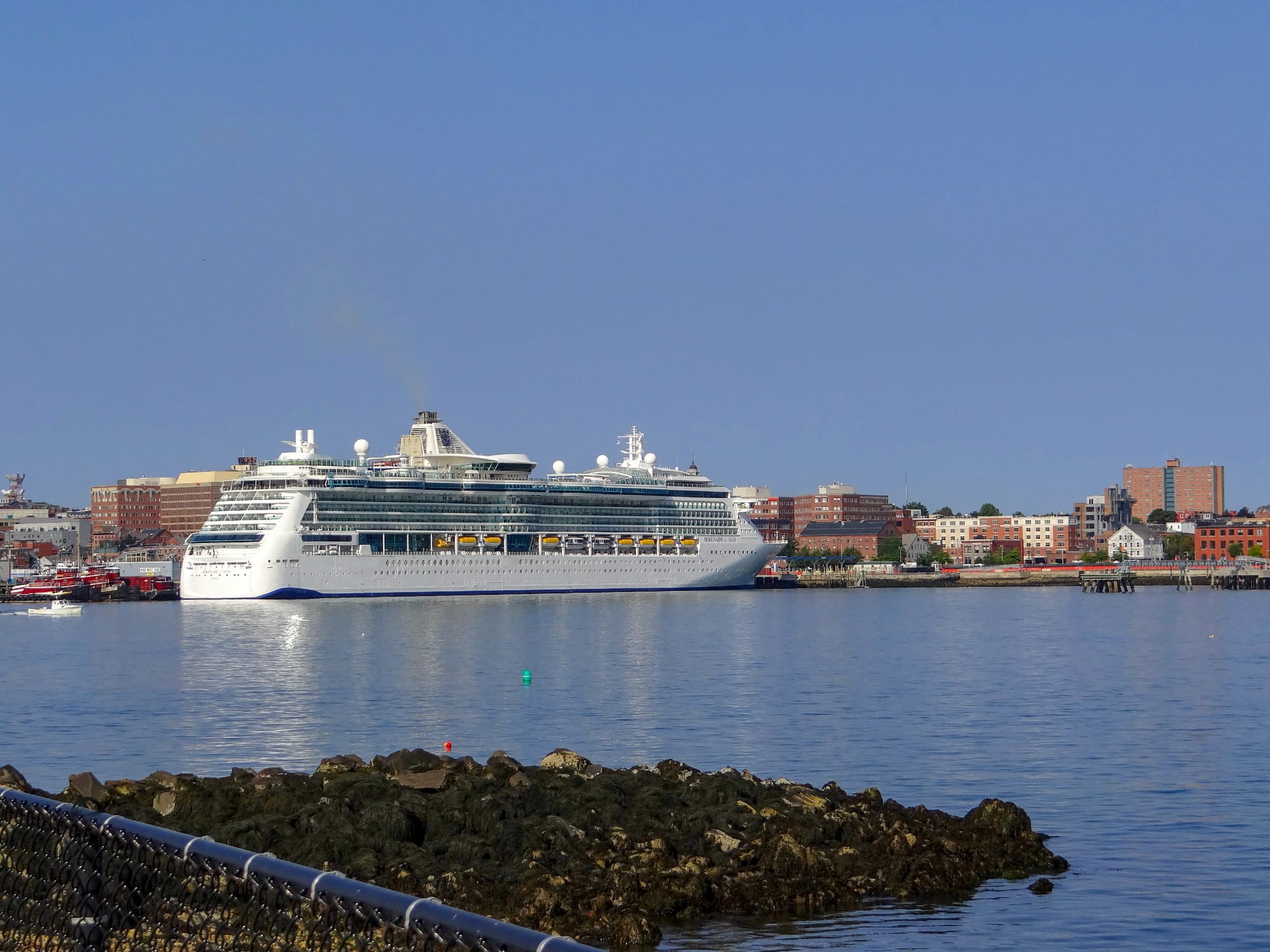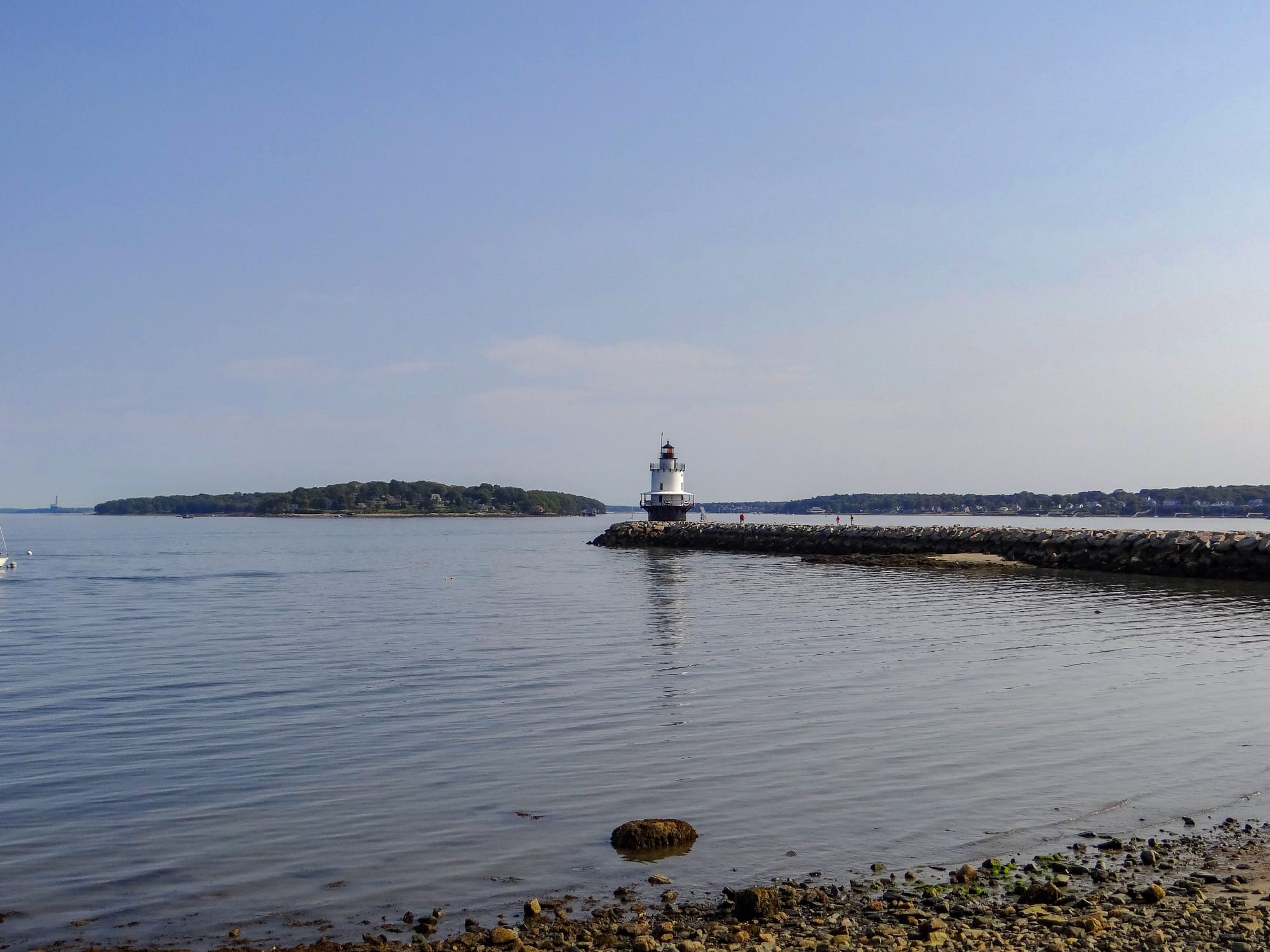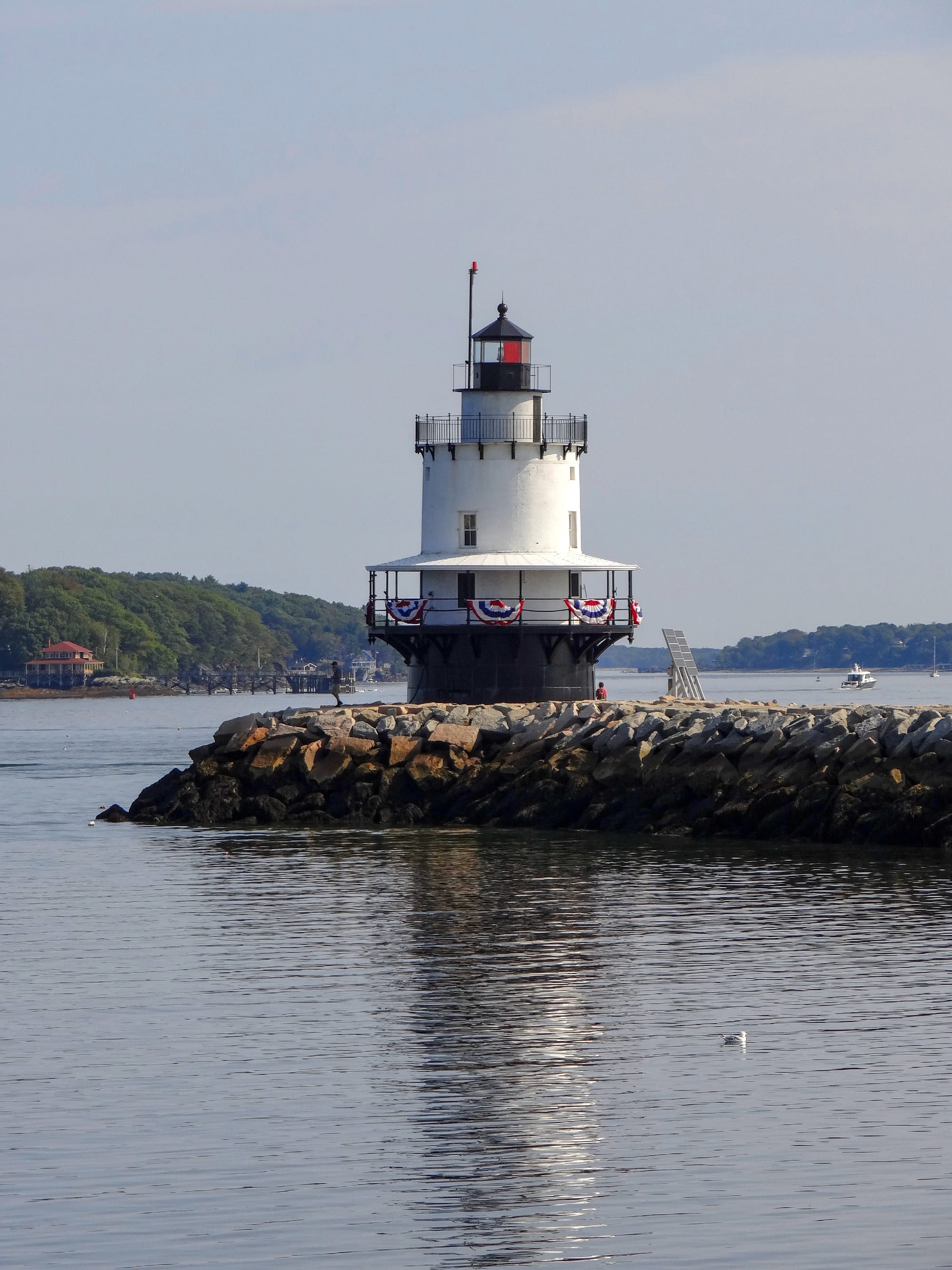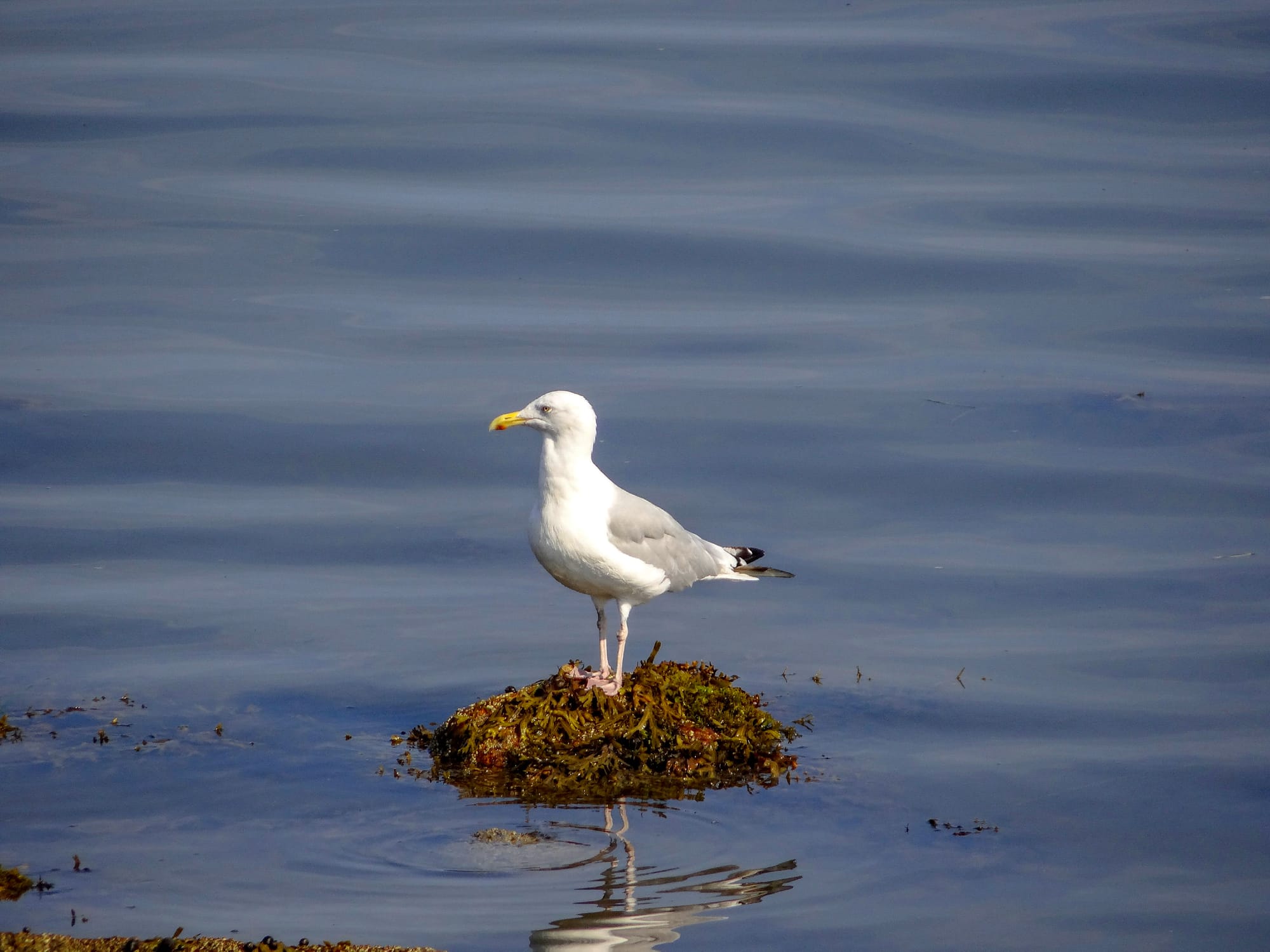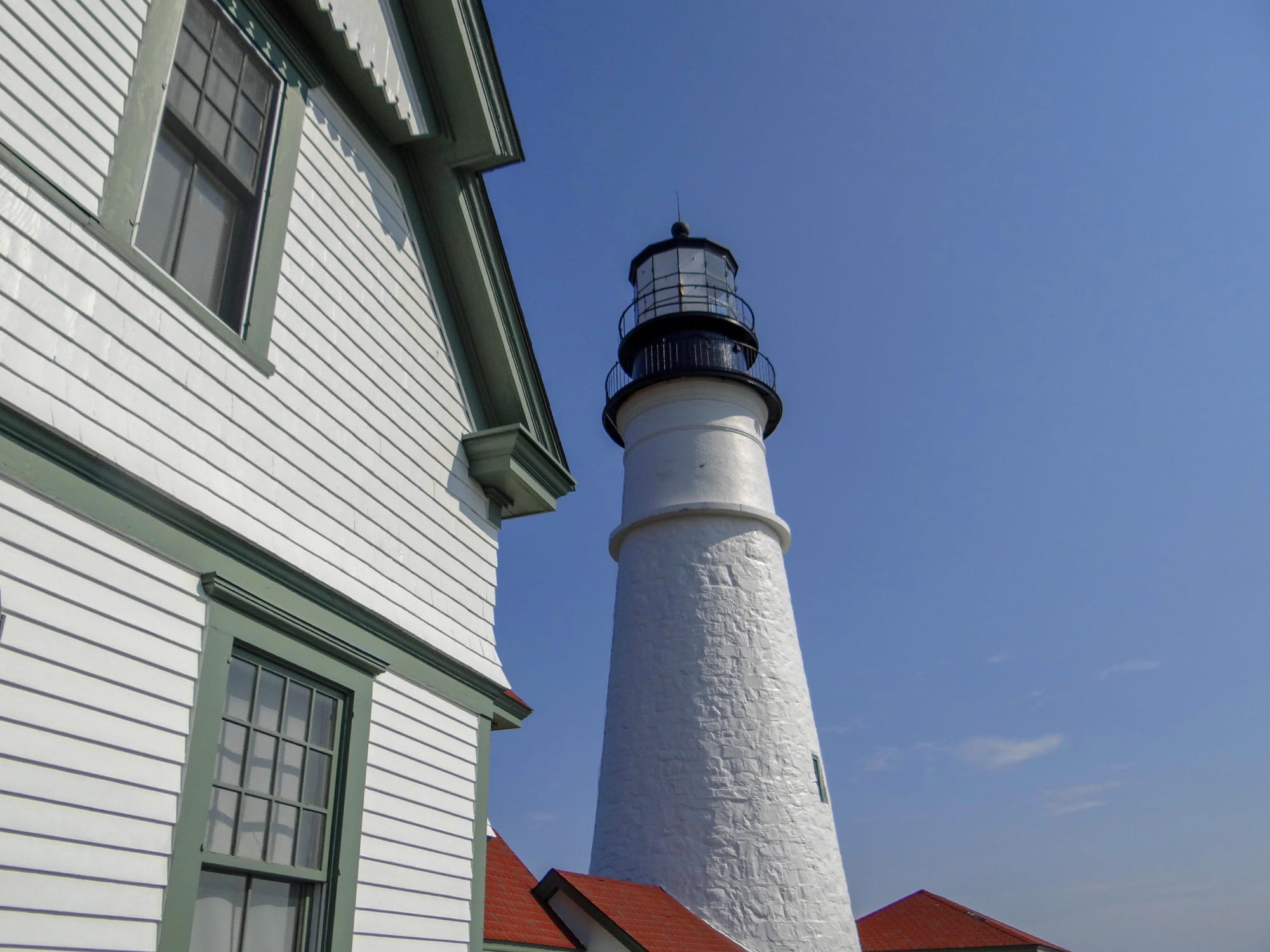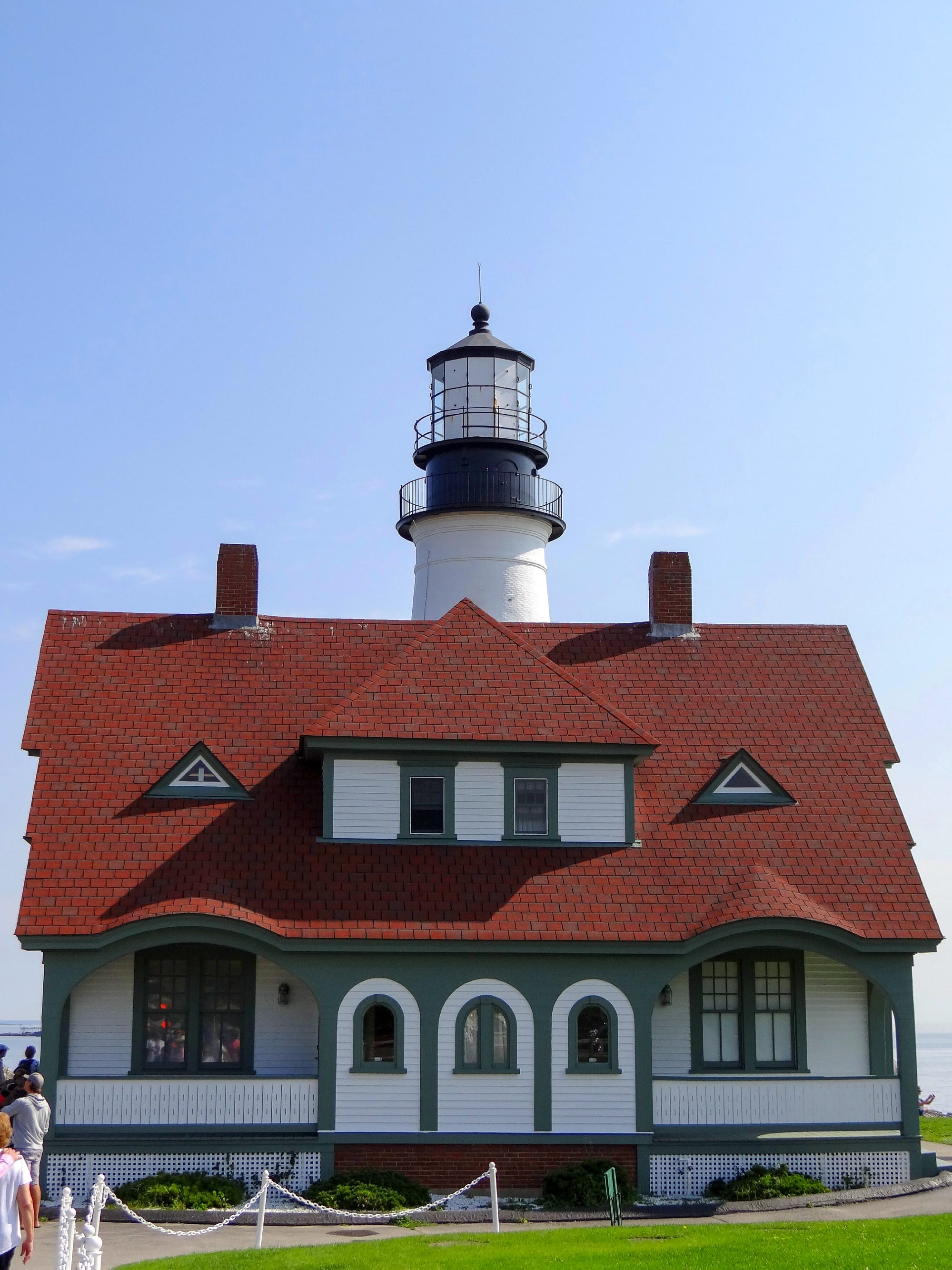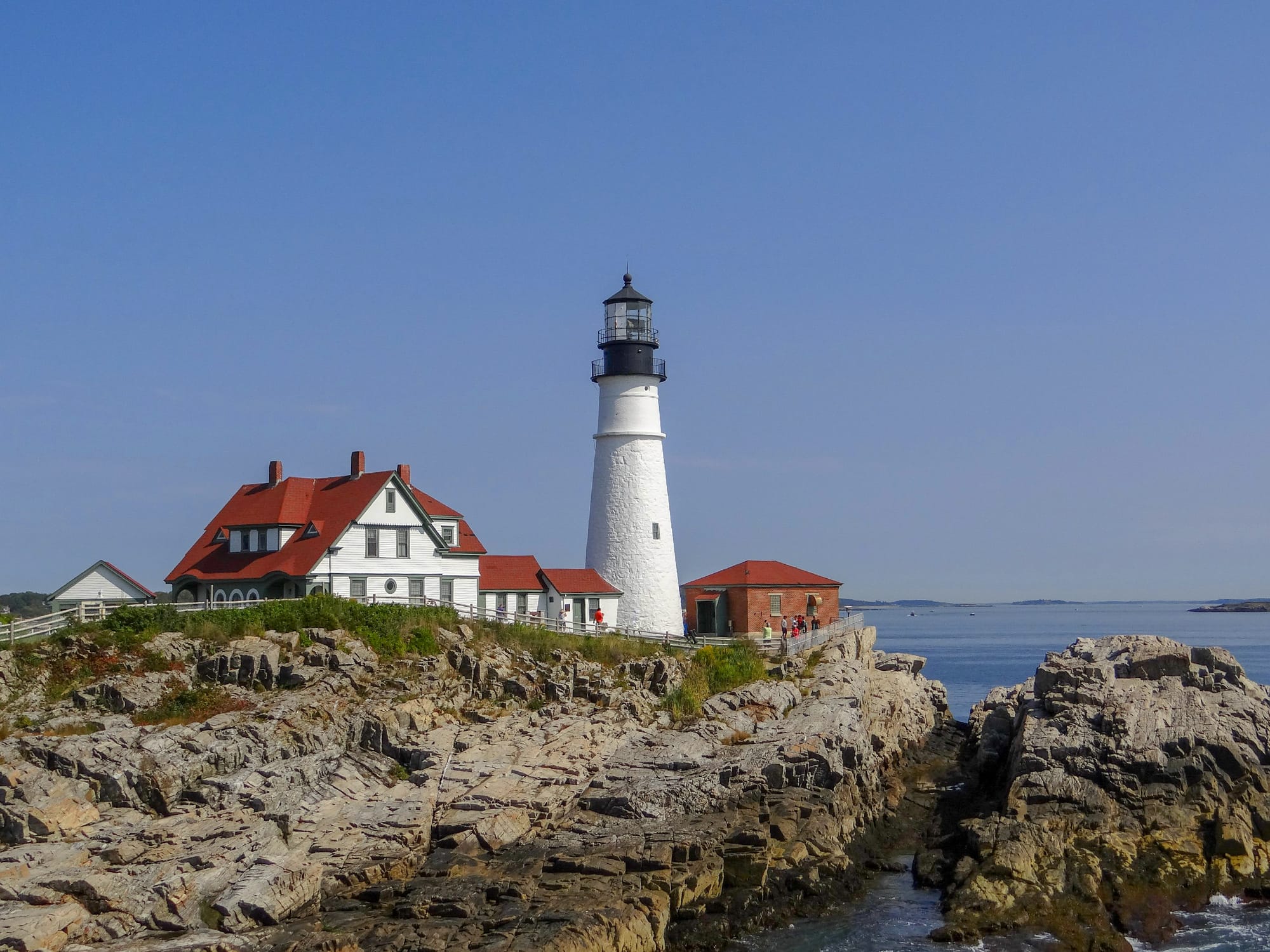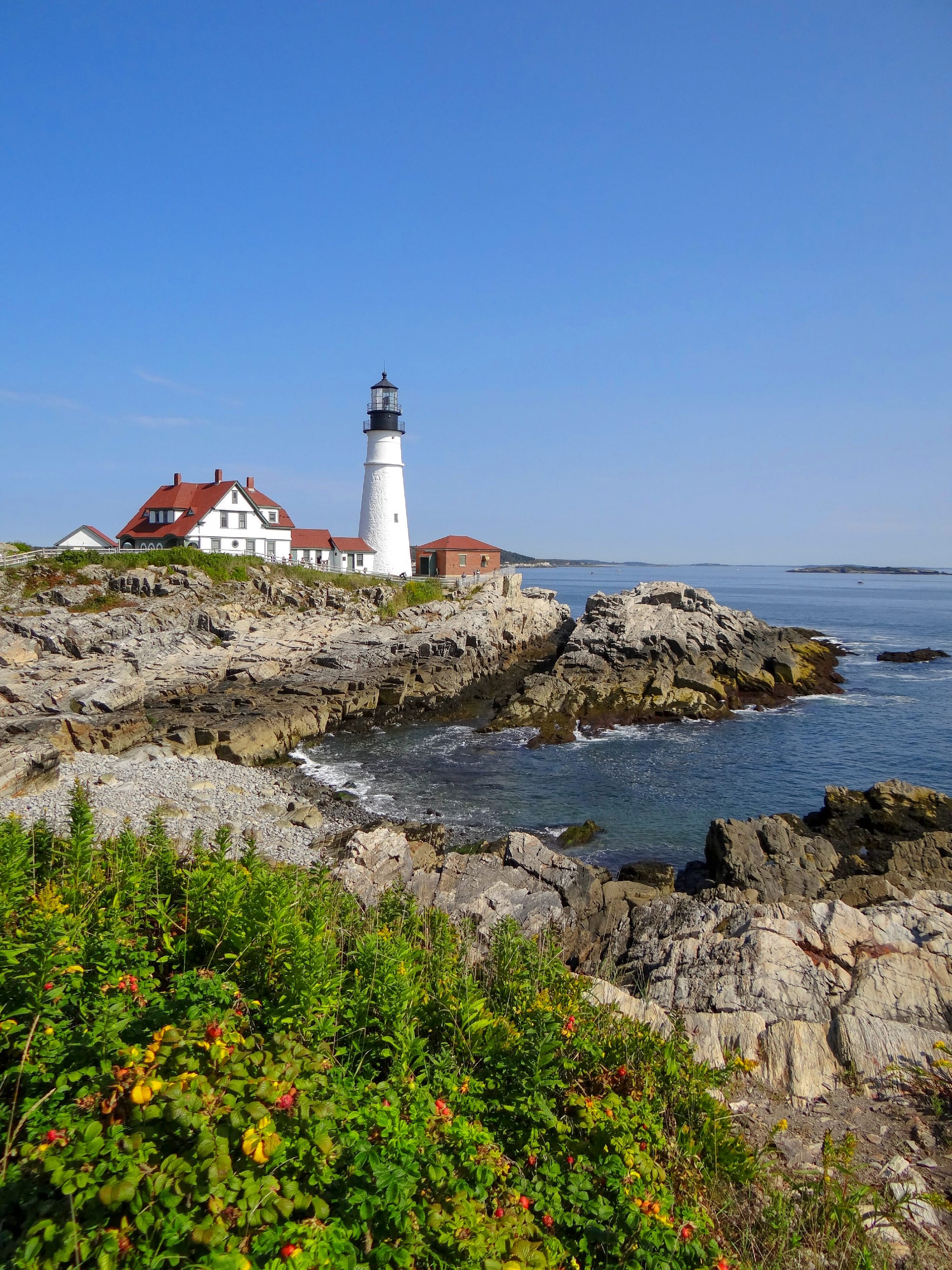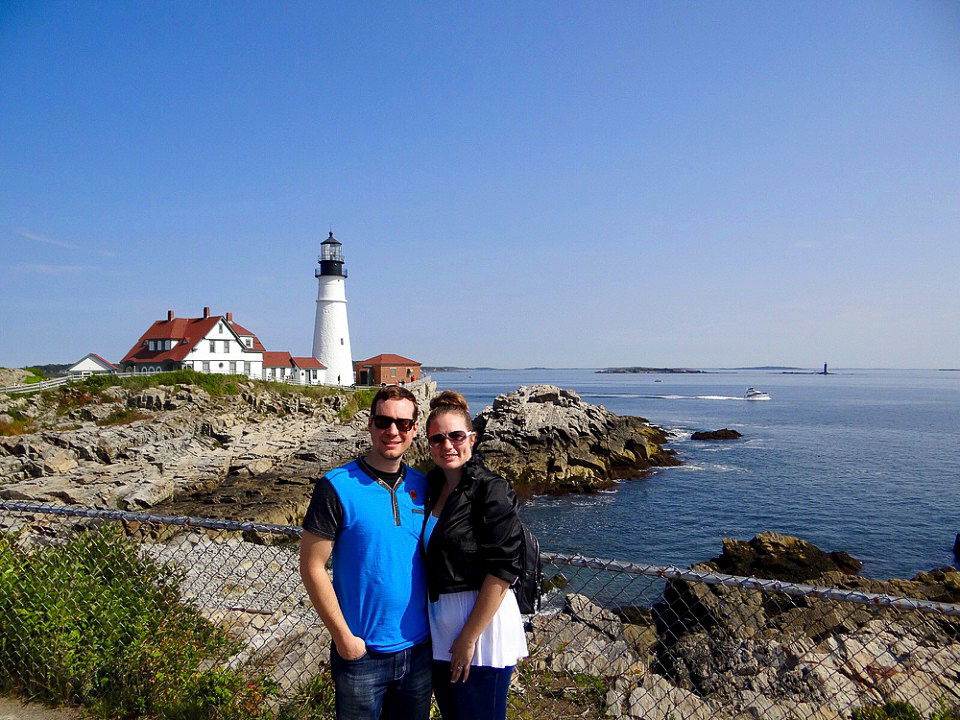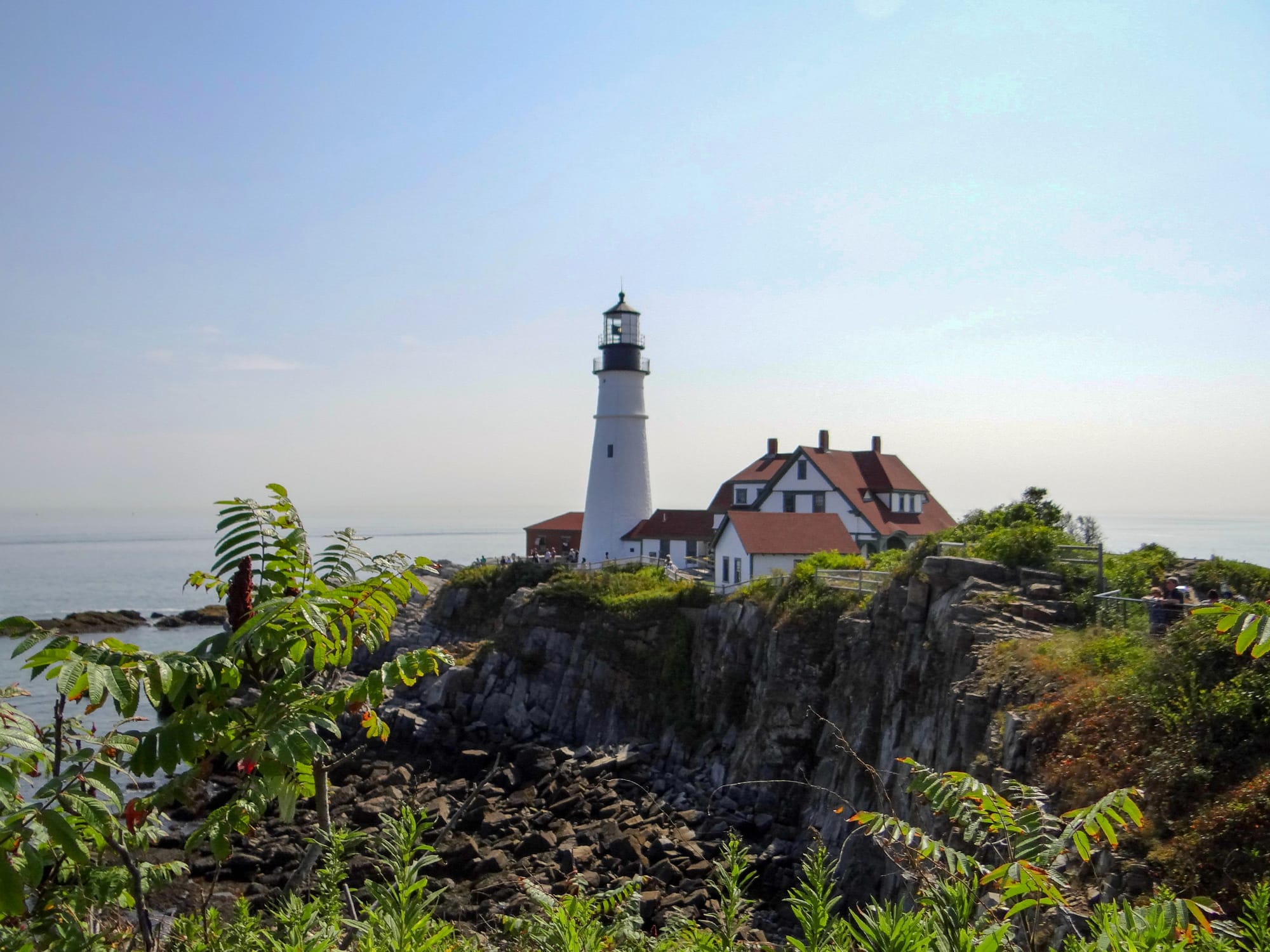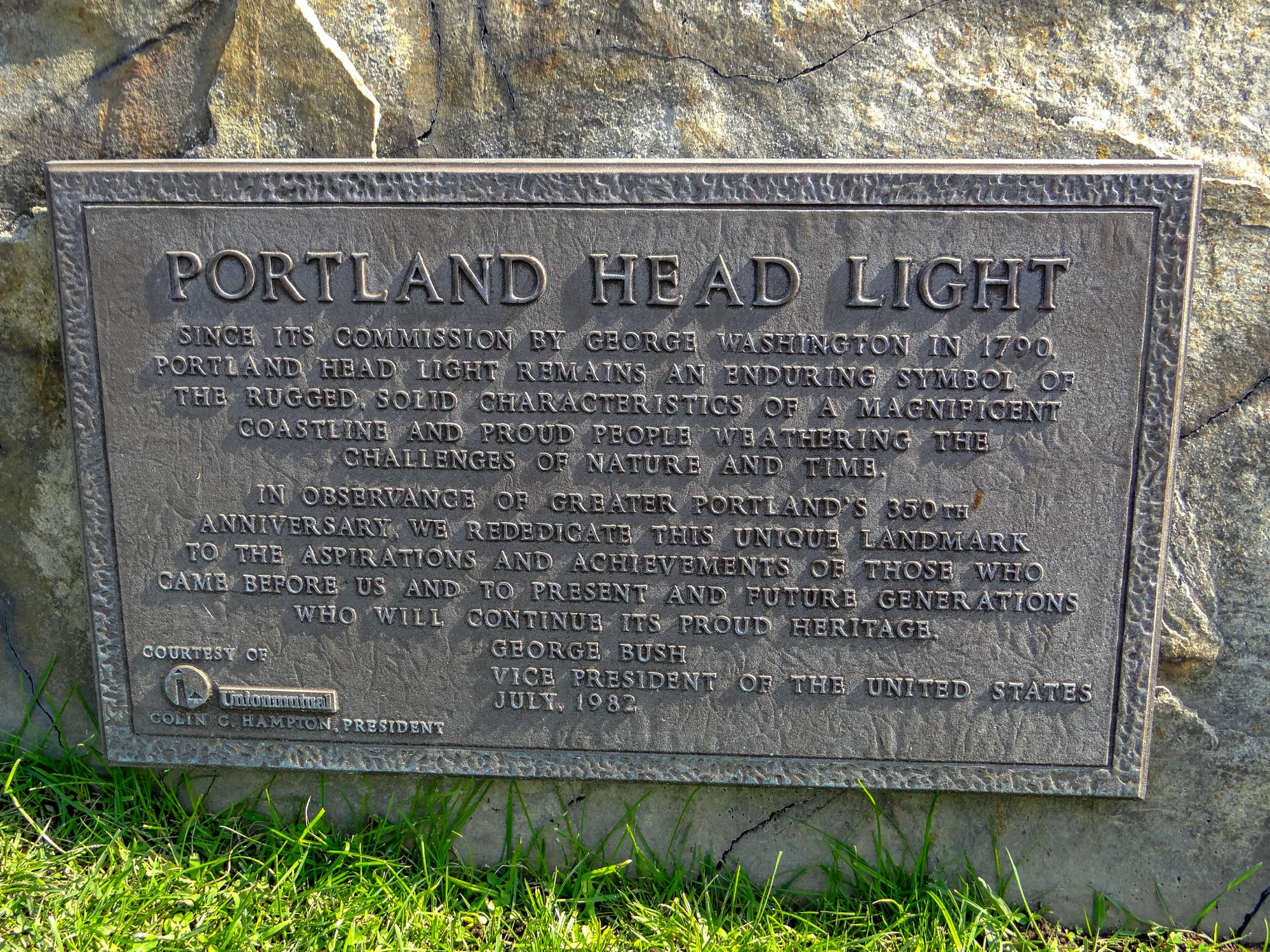 Once the tour was over we went to lunch at Gilbert's Chowder House and had lobster rolls. They were delicious! Check out their website: http://www.gilbertschowderhouse.com/menu1.html. There are many restaurants and options right off the pier!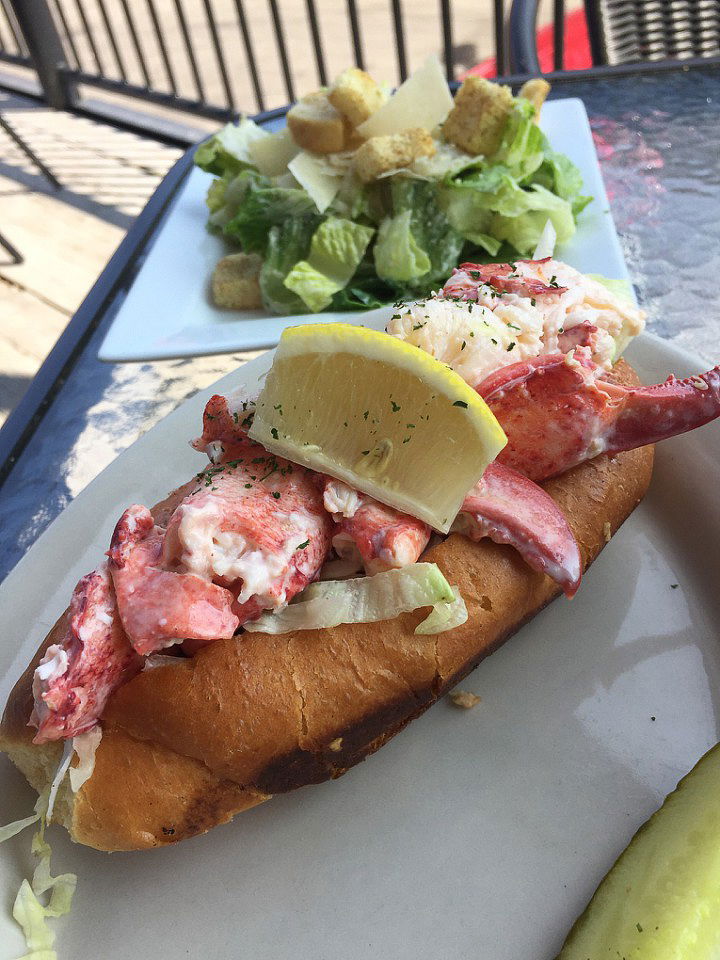 After lunch we had plenty of time left so we decided to explore! We visited the Portland Observatory which was built in 1807. It offers amazing views of Portland! For more information click here: http://www.portlandlandmarks.org/observatory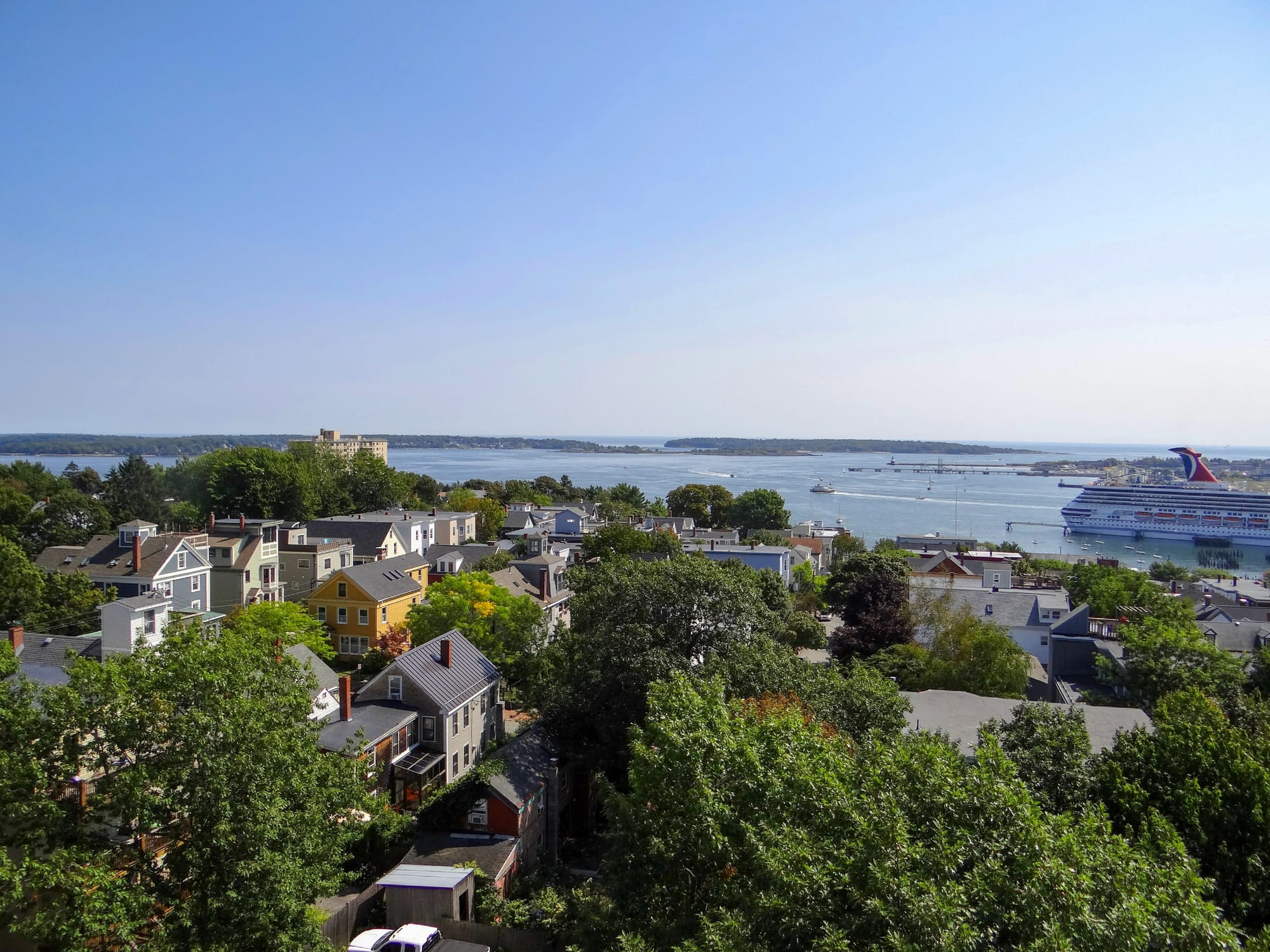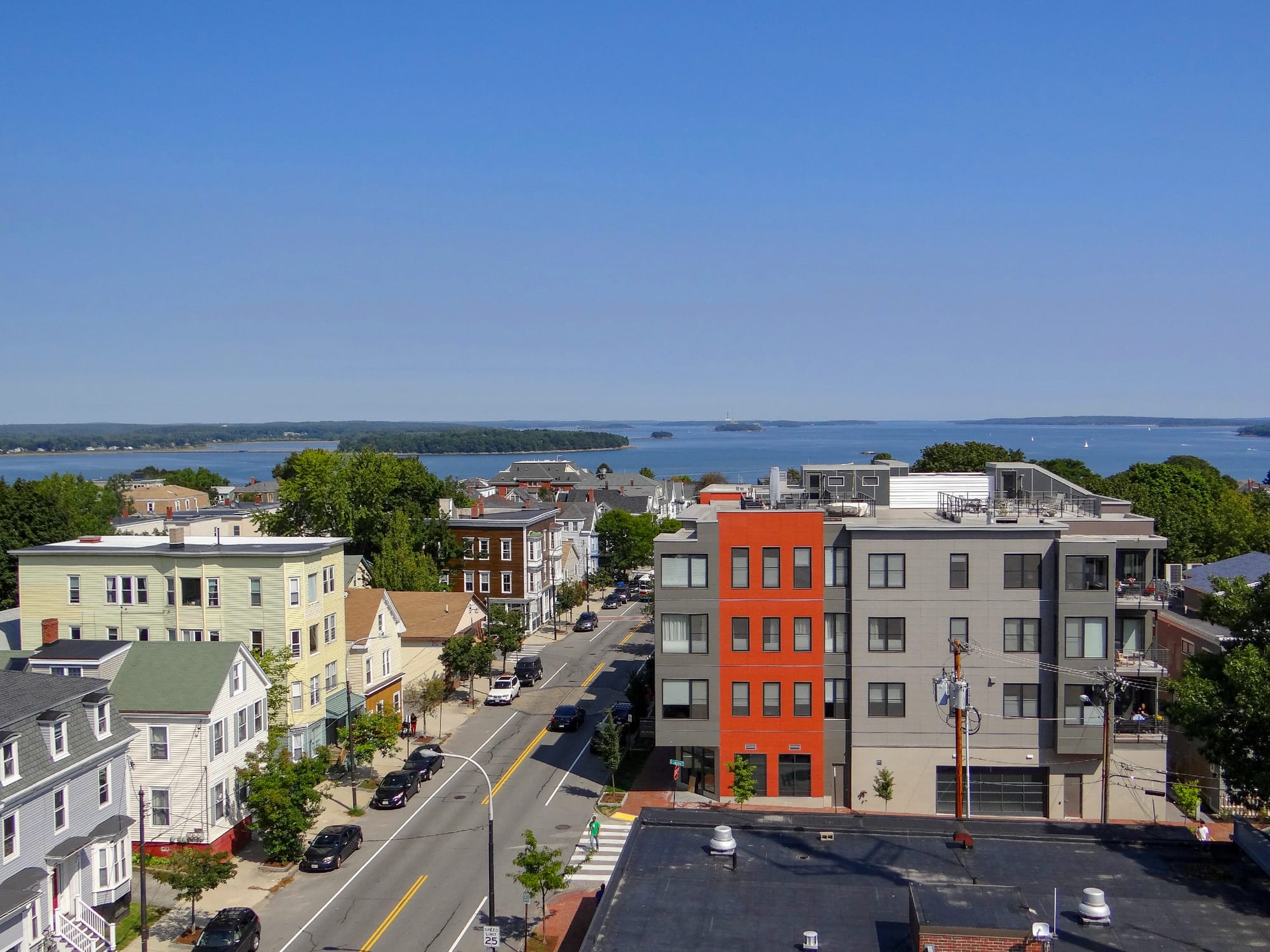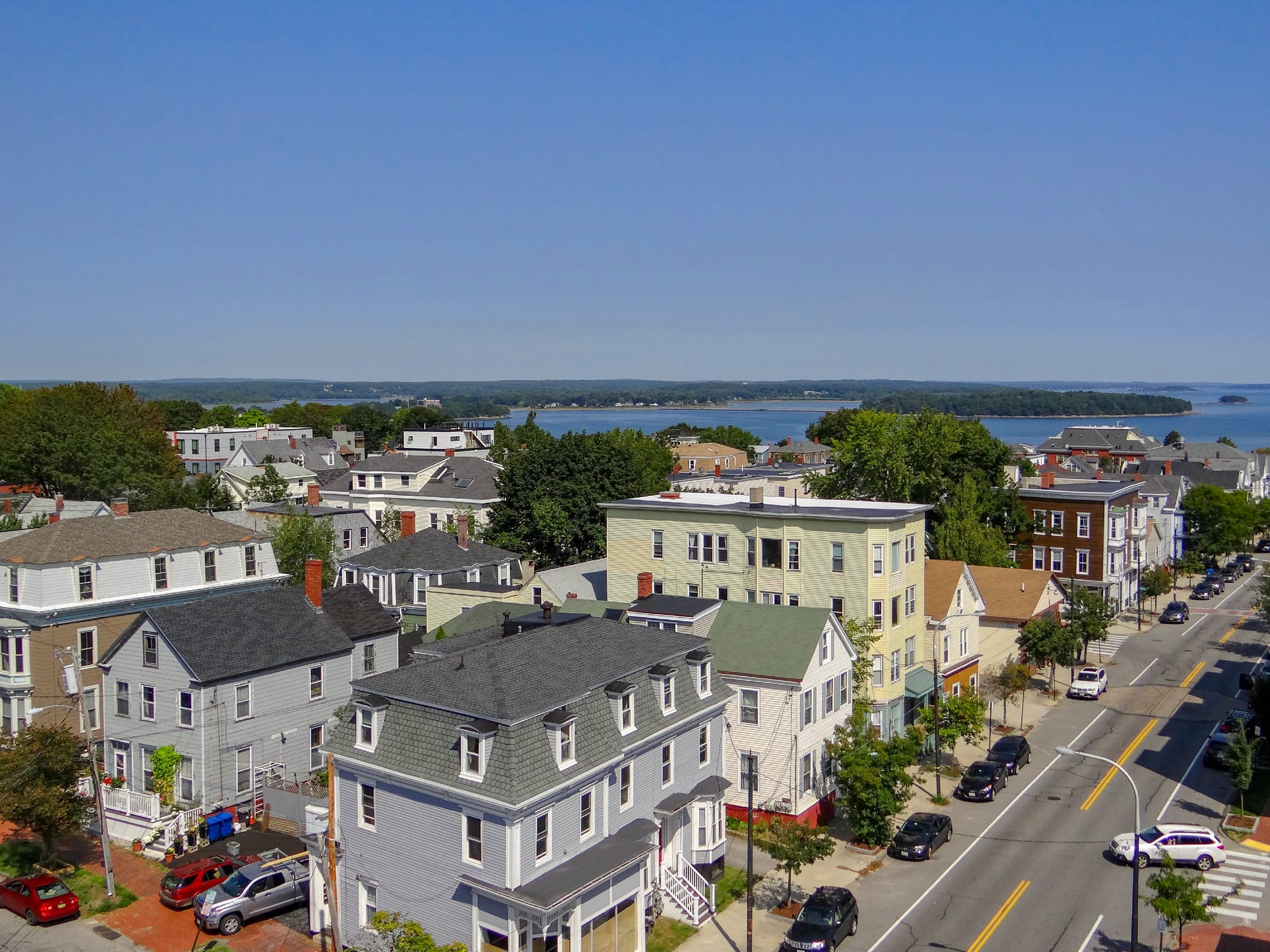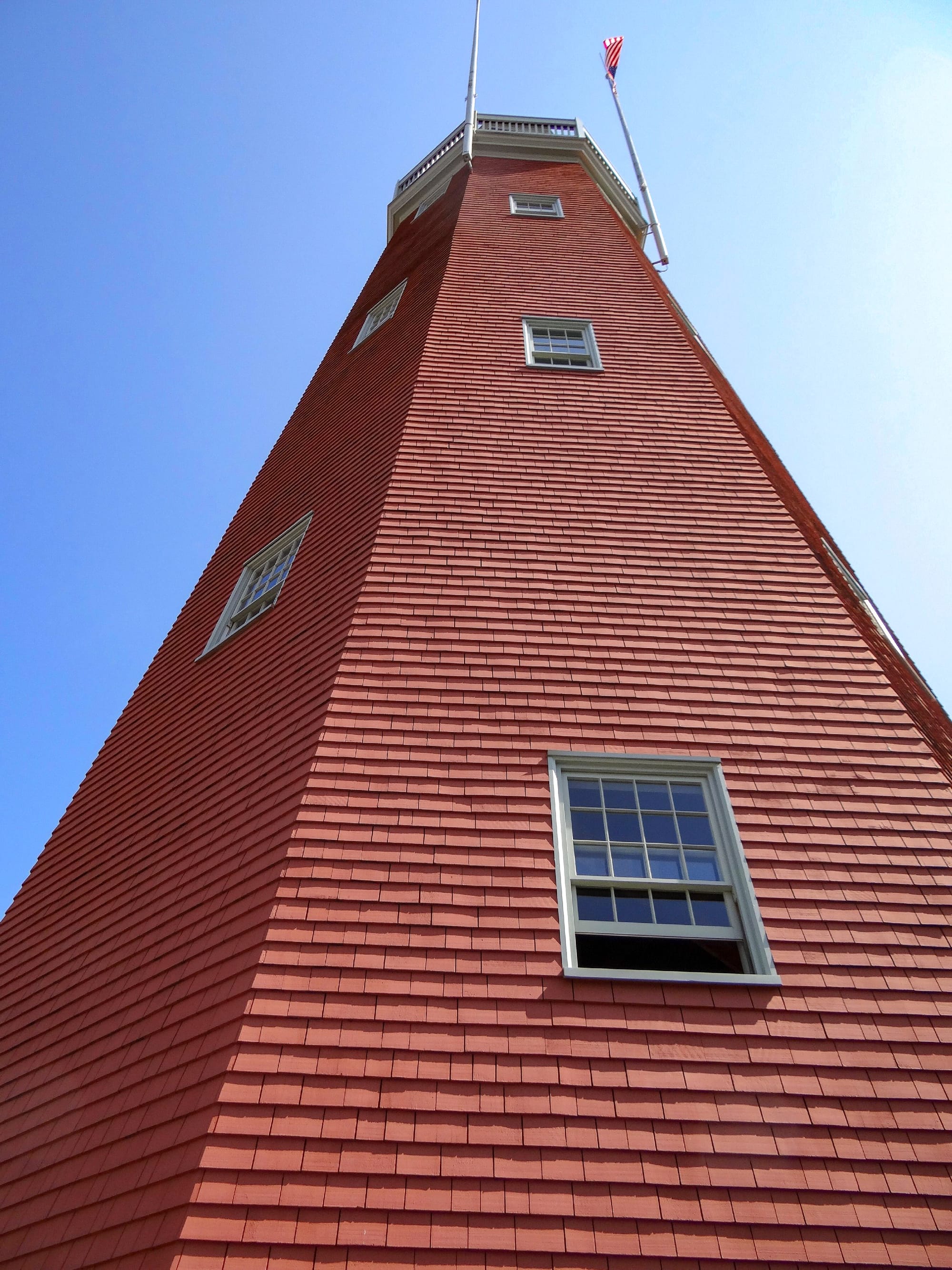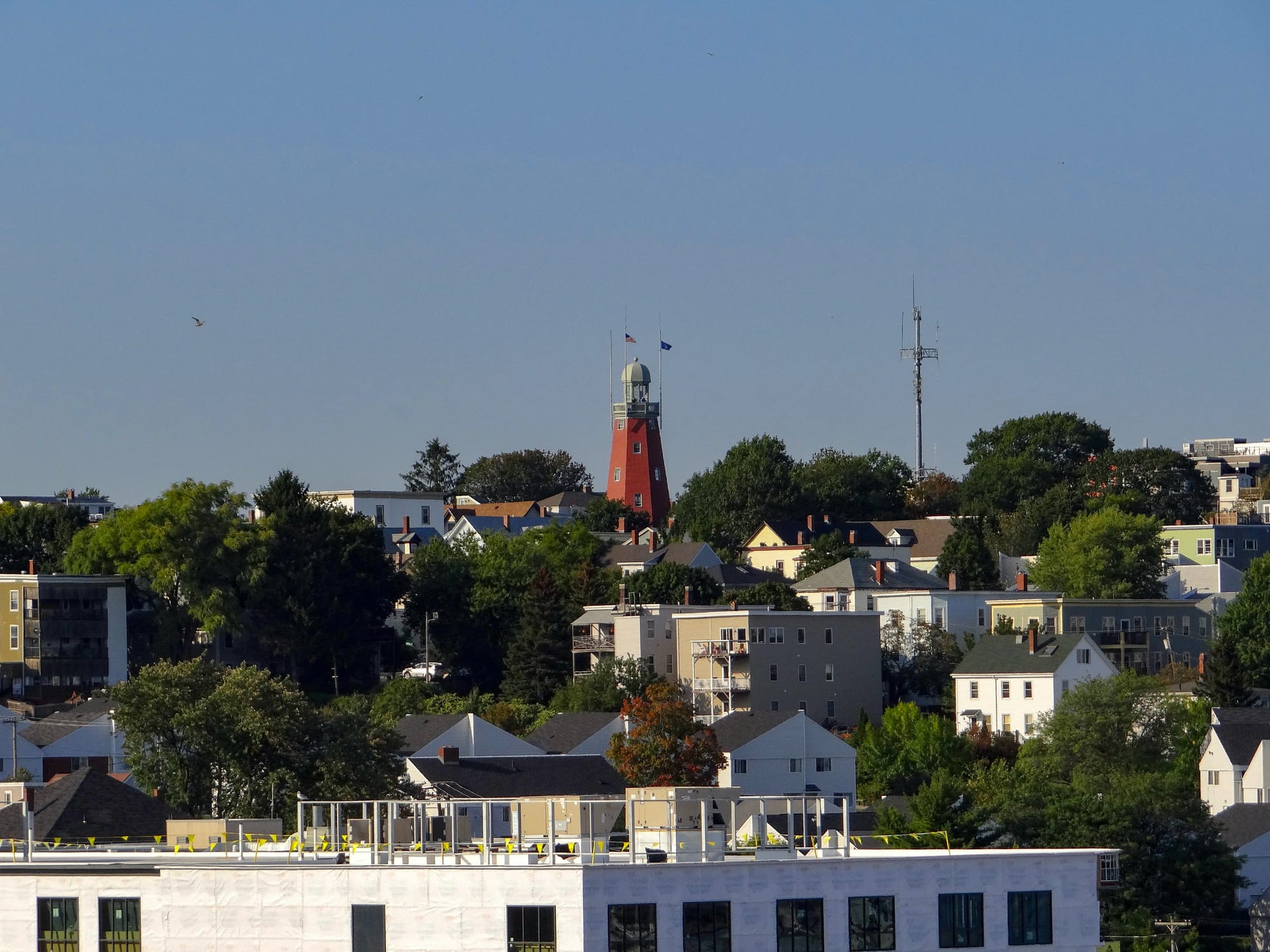 Once we got back to the ship we picked up some drinks and sat out on the balcony to watch the views as we set sail. We passed by the three lighthouses that we visited earlier that day and I think I got some great pictures!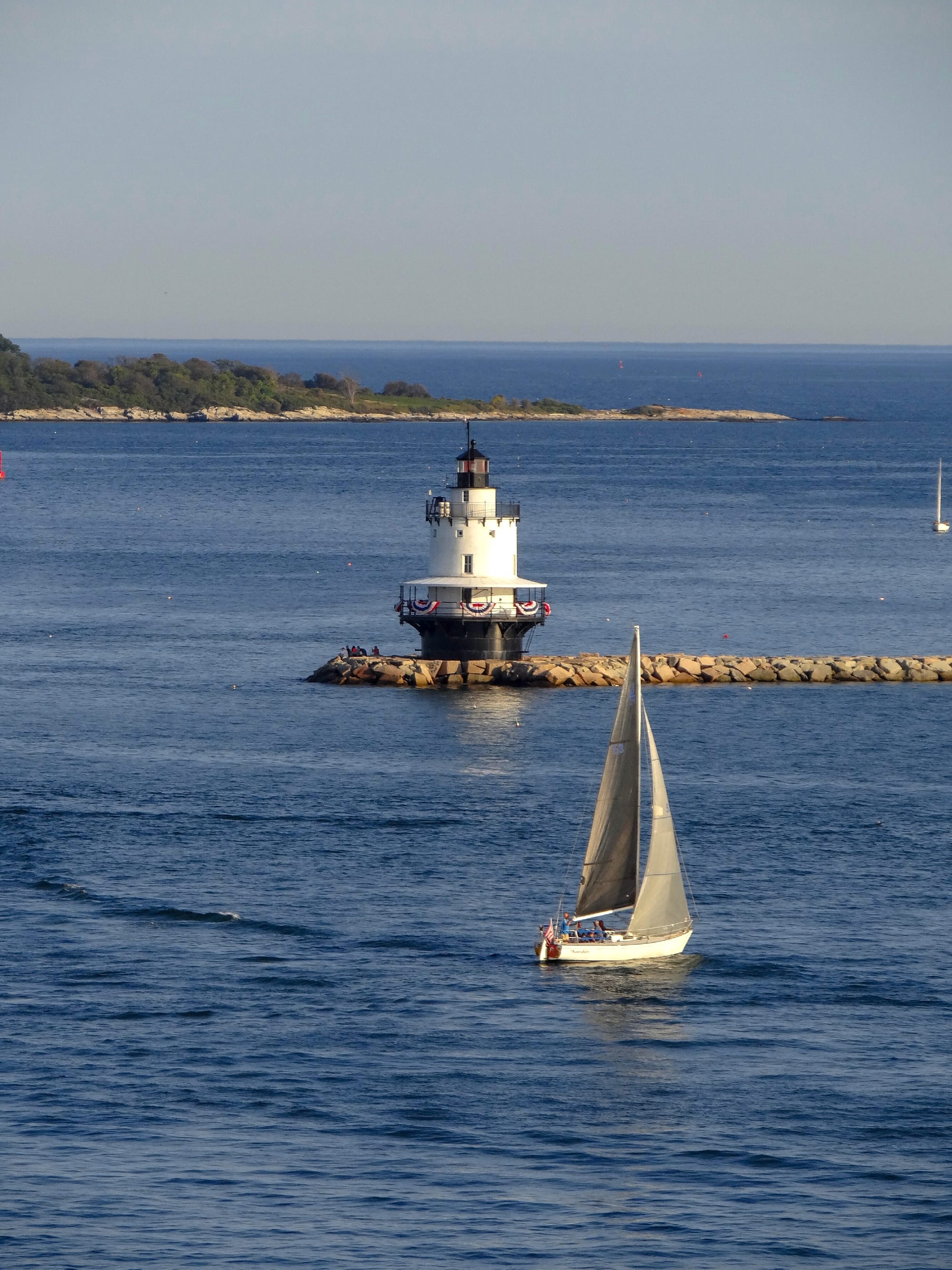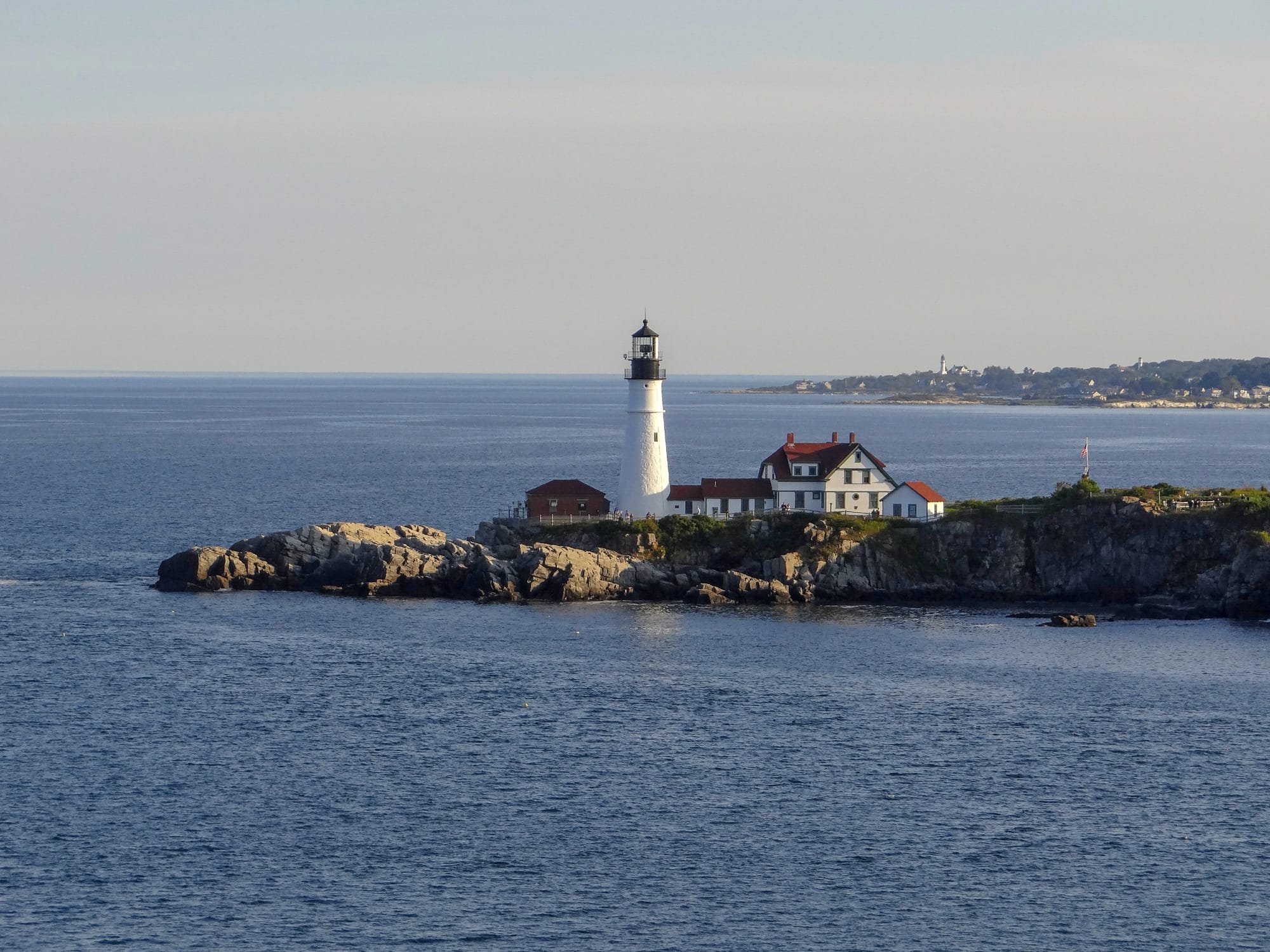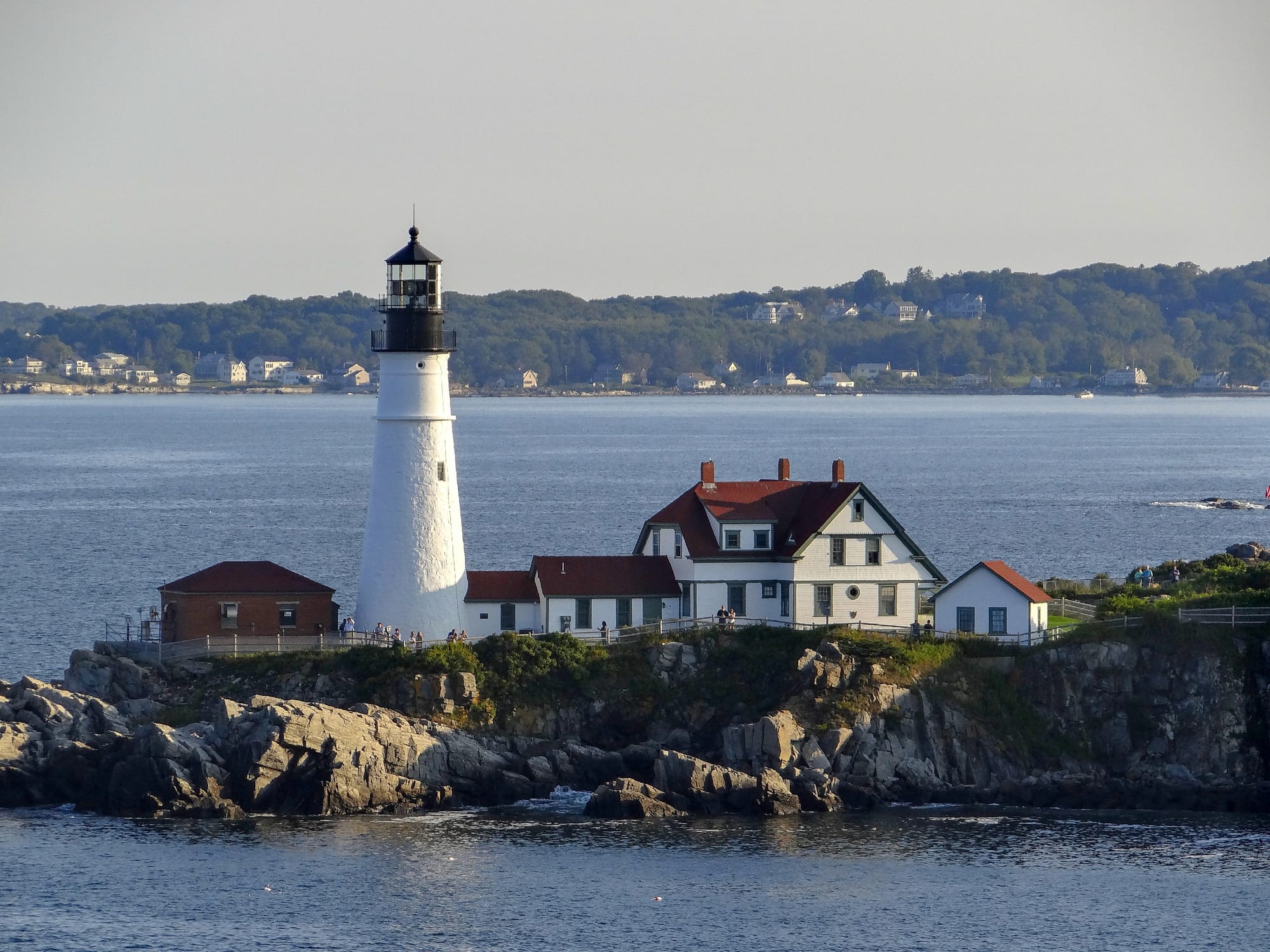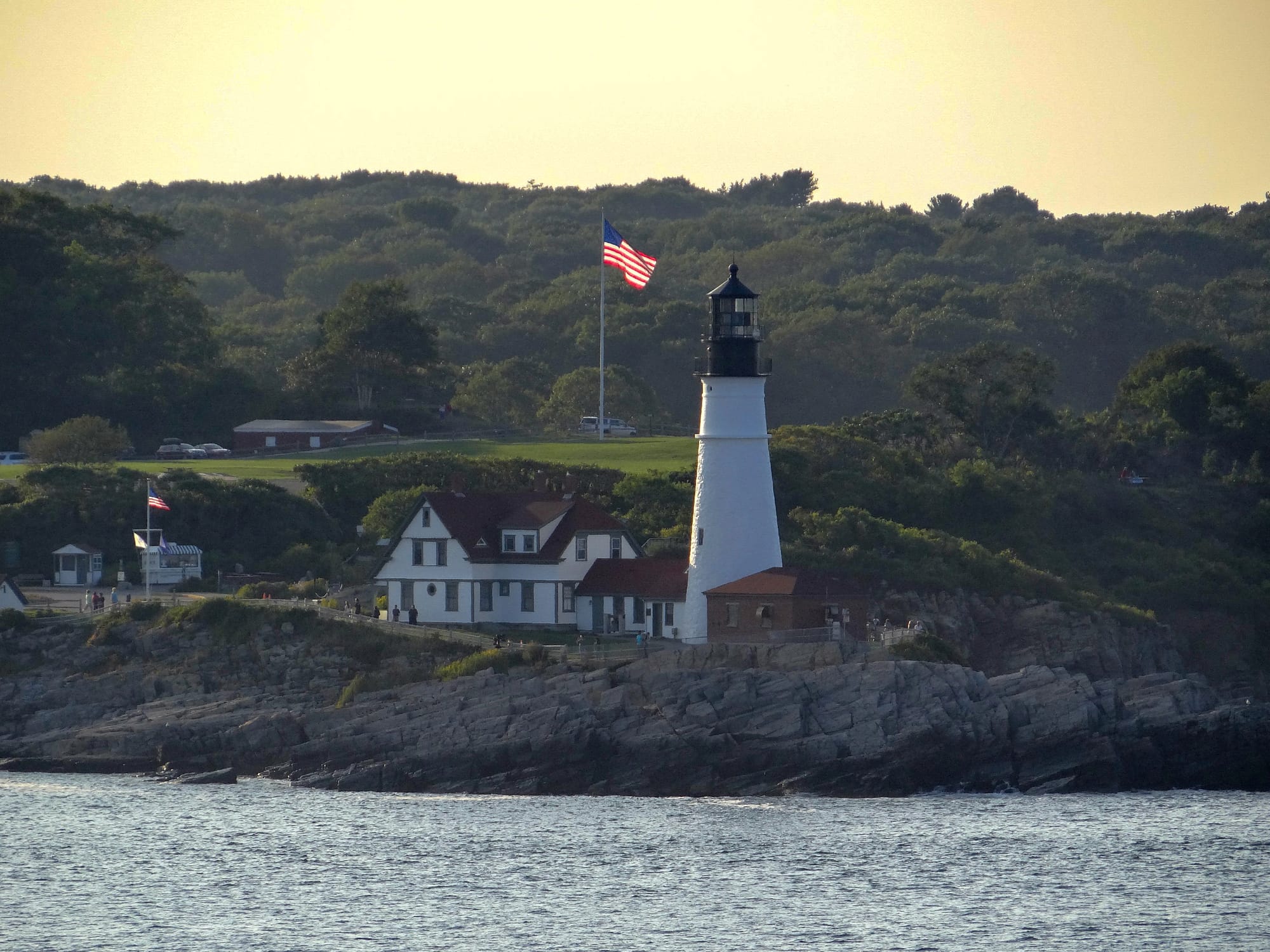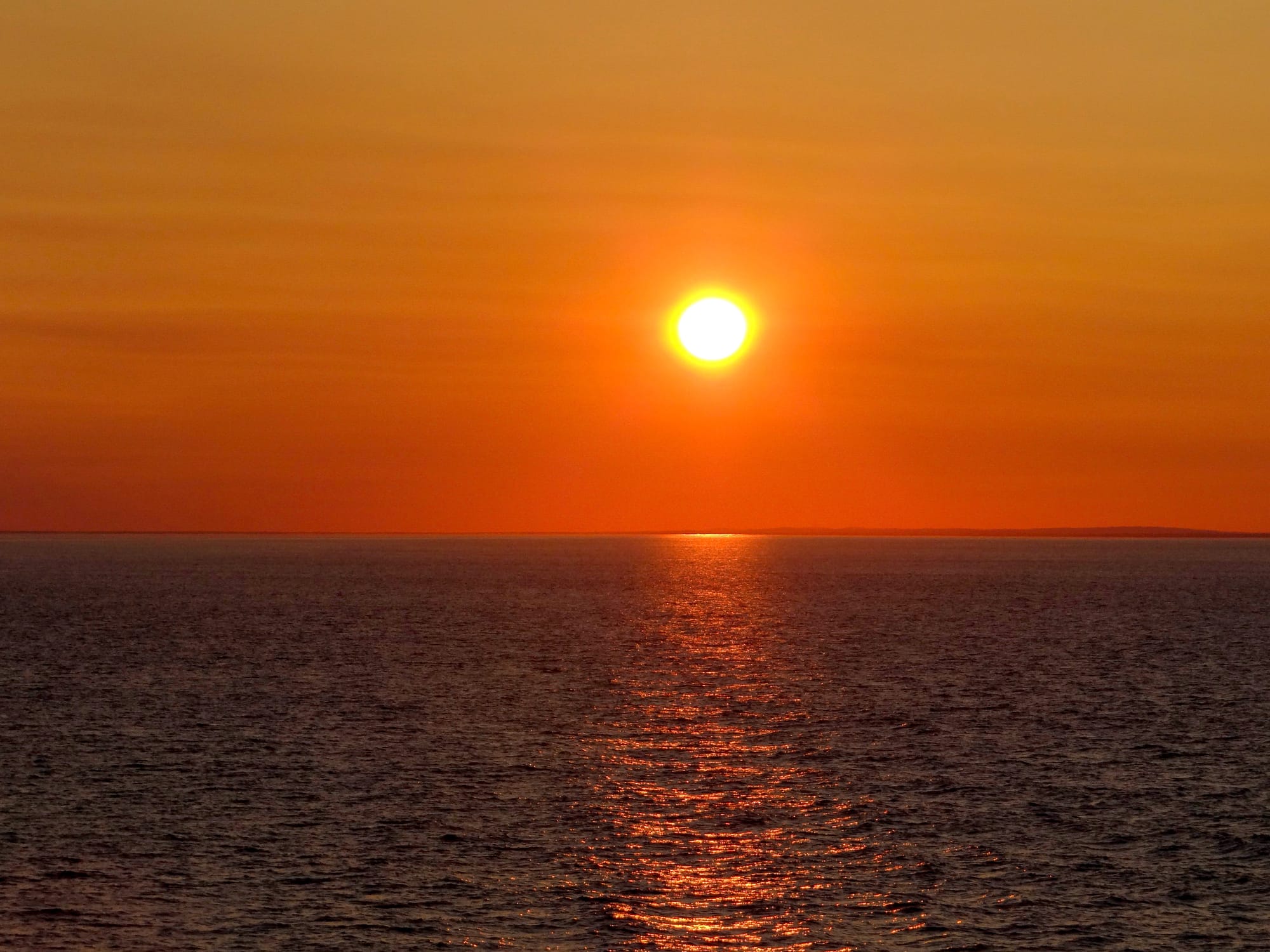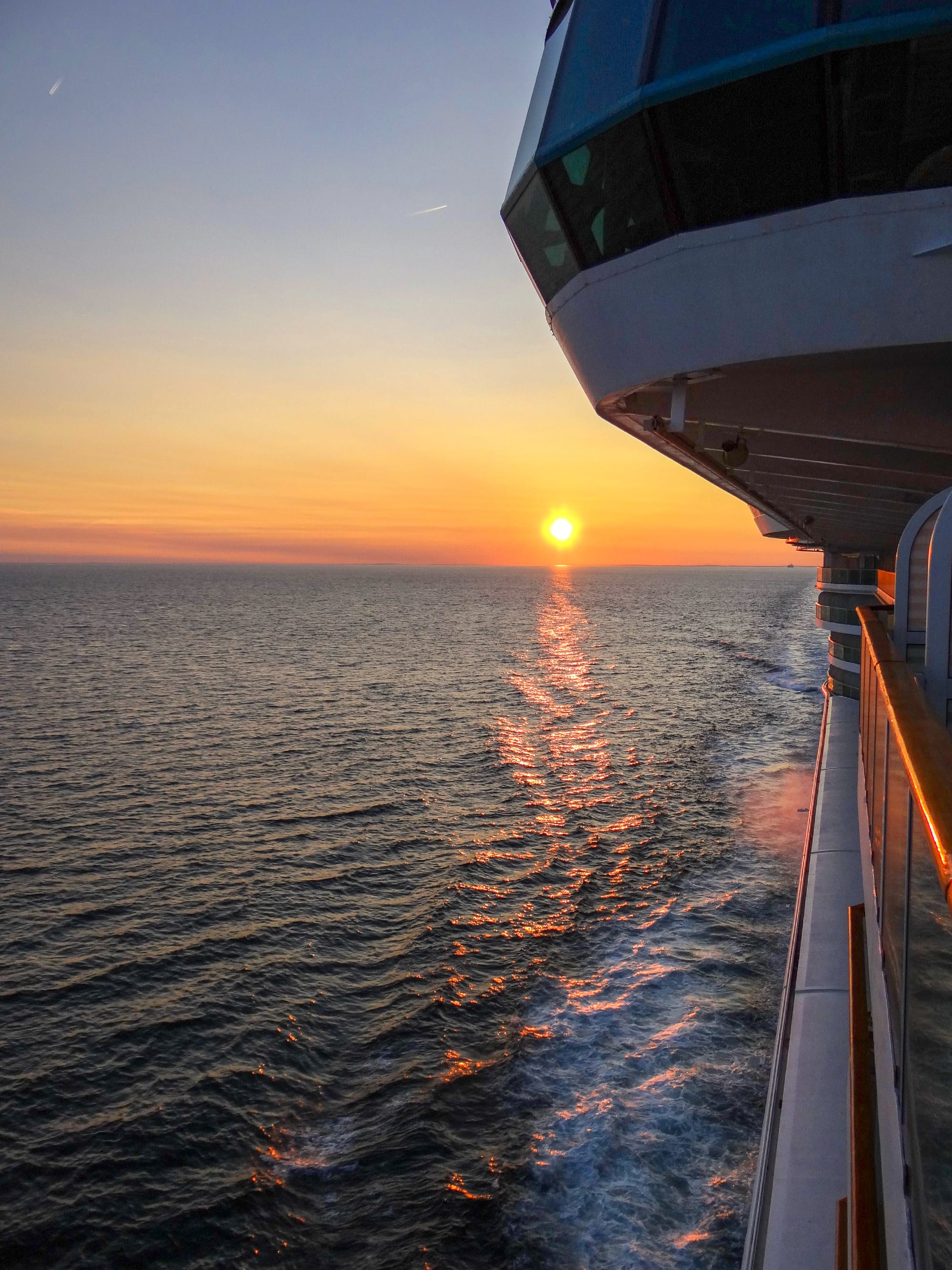 The next stop was Saint John, New Brunswick, Canada. We took a shore excursion trip to Saint Martins to see the sea caves in the Bay of Fundy. It was an amazing trip! The Fundy Trail Parkway is considered the worlds highest and lowest ocean tides. Twice a day the ocean pulls back an estimated 160 billion tons of water back into the Bay of Fundy revealing the ocean floor.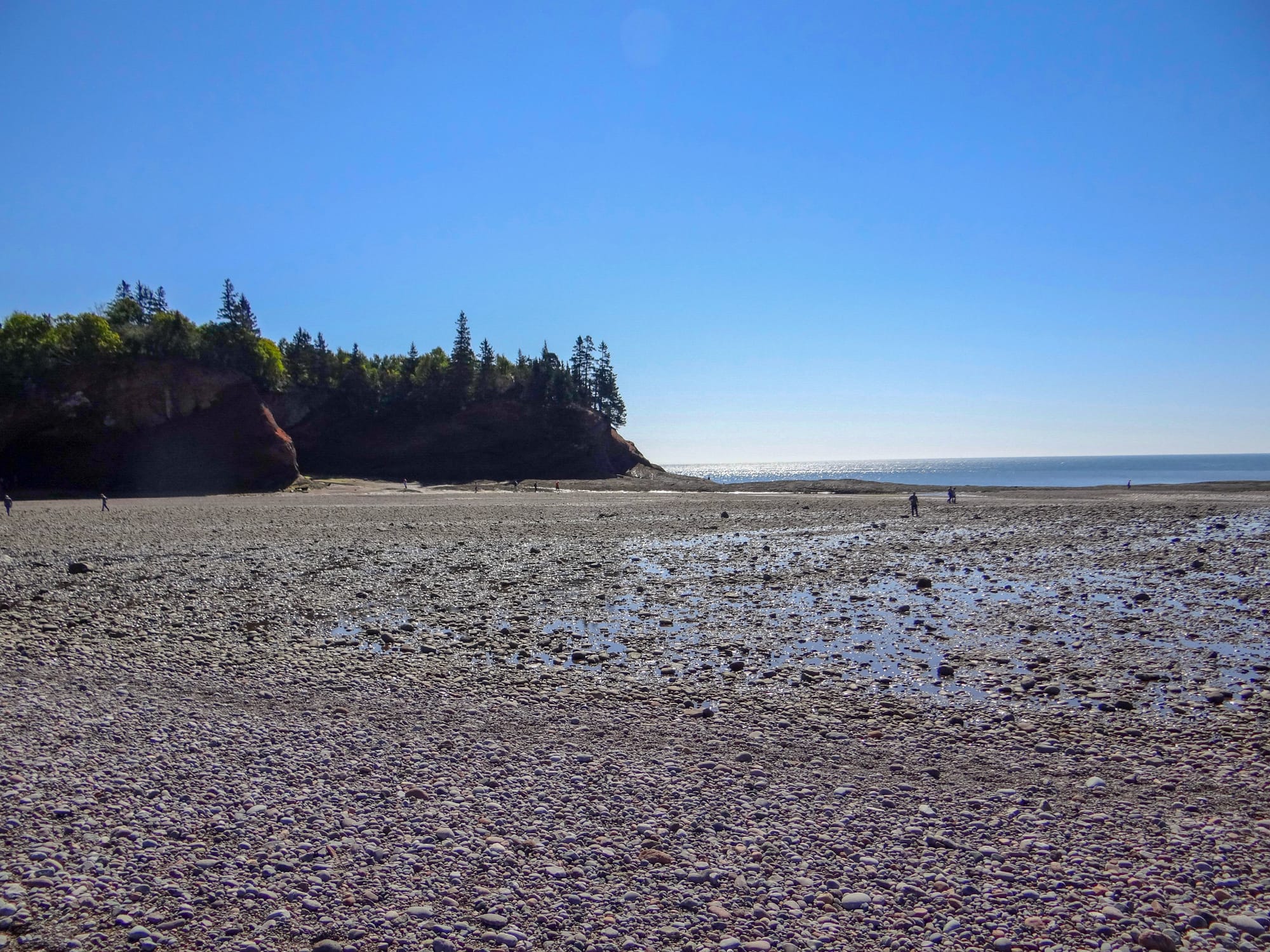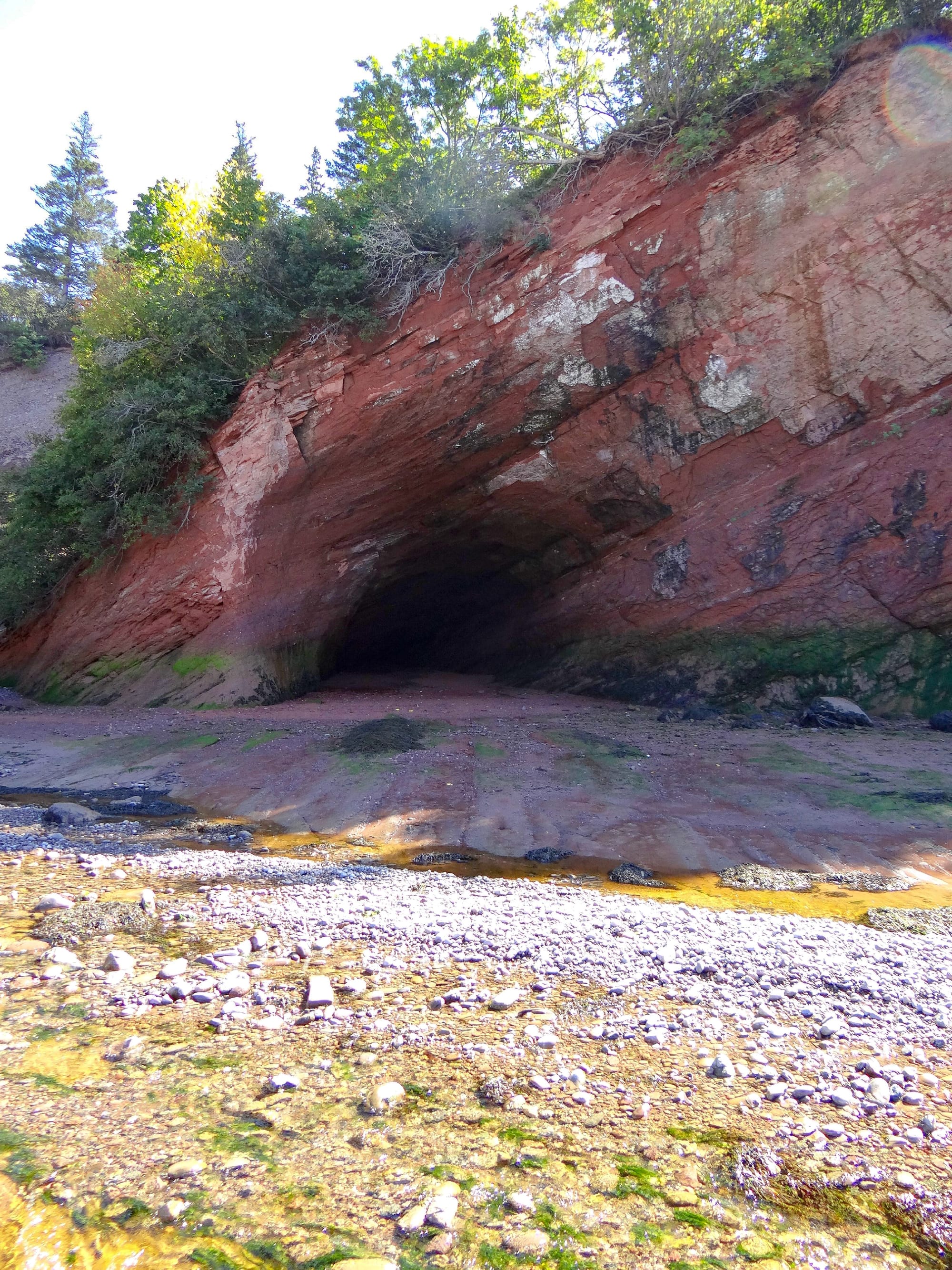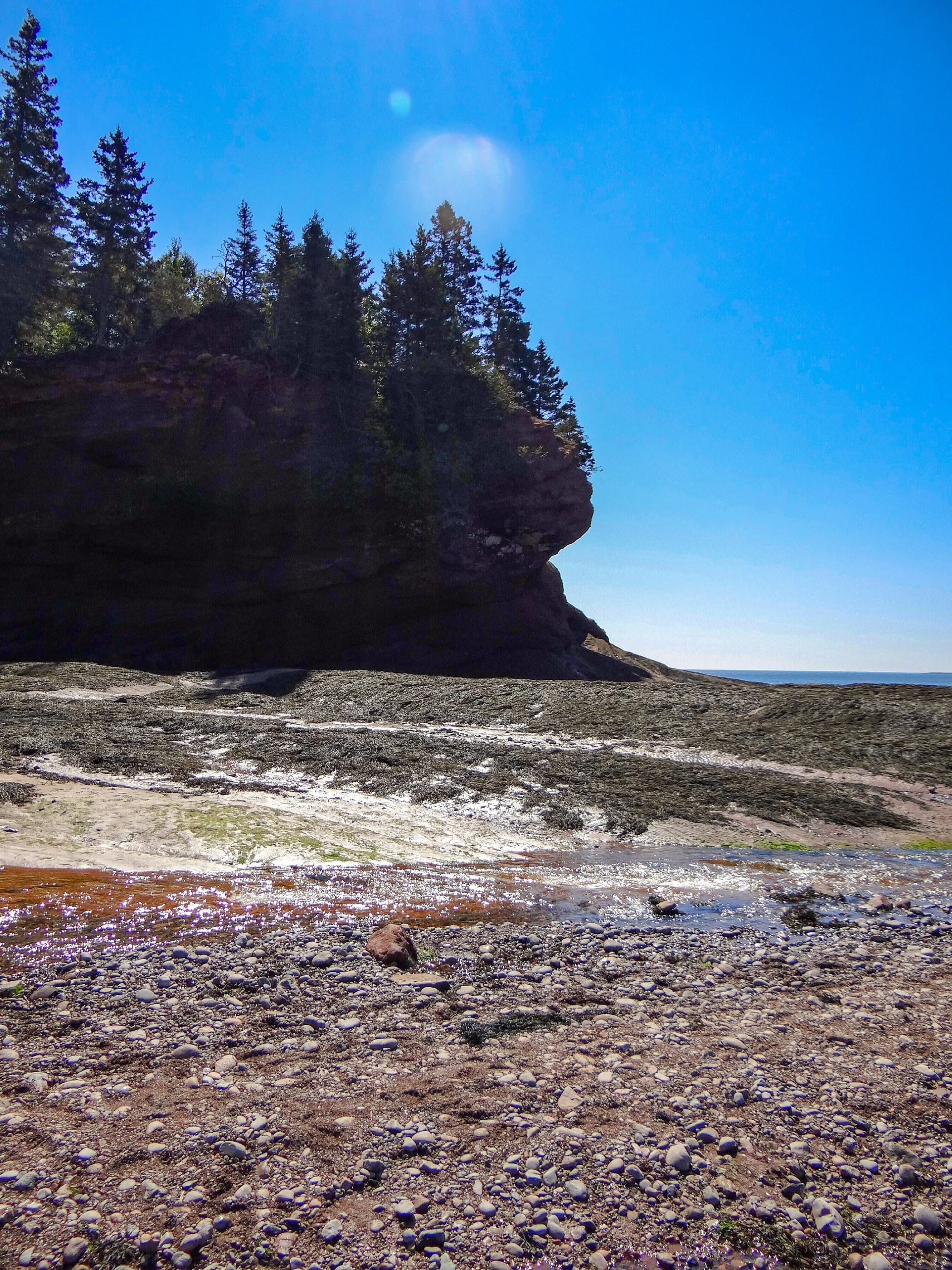 The trip included lunch at The Seaside Restaurant where you will have the world's best clam chowder. Ever since having it we've tried to beat it but to no avail. It was amazing! After lunch, you have time to explore the ocean floor and the sea caves!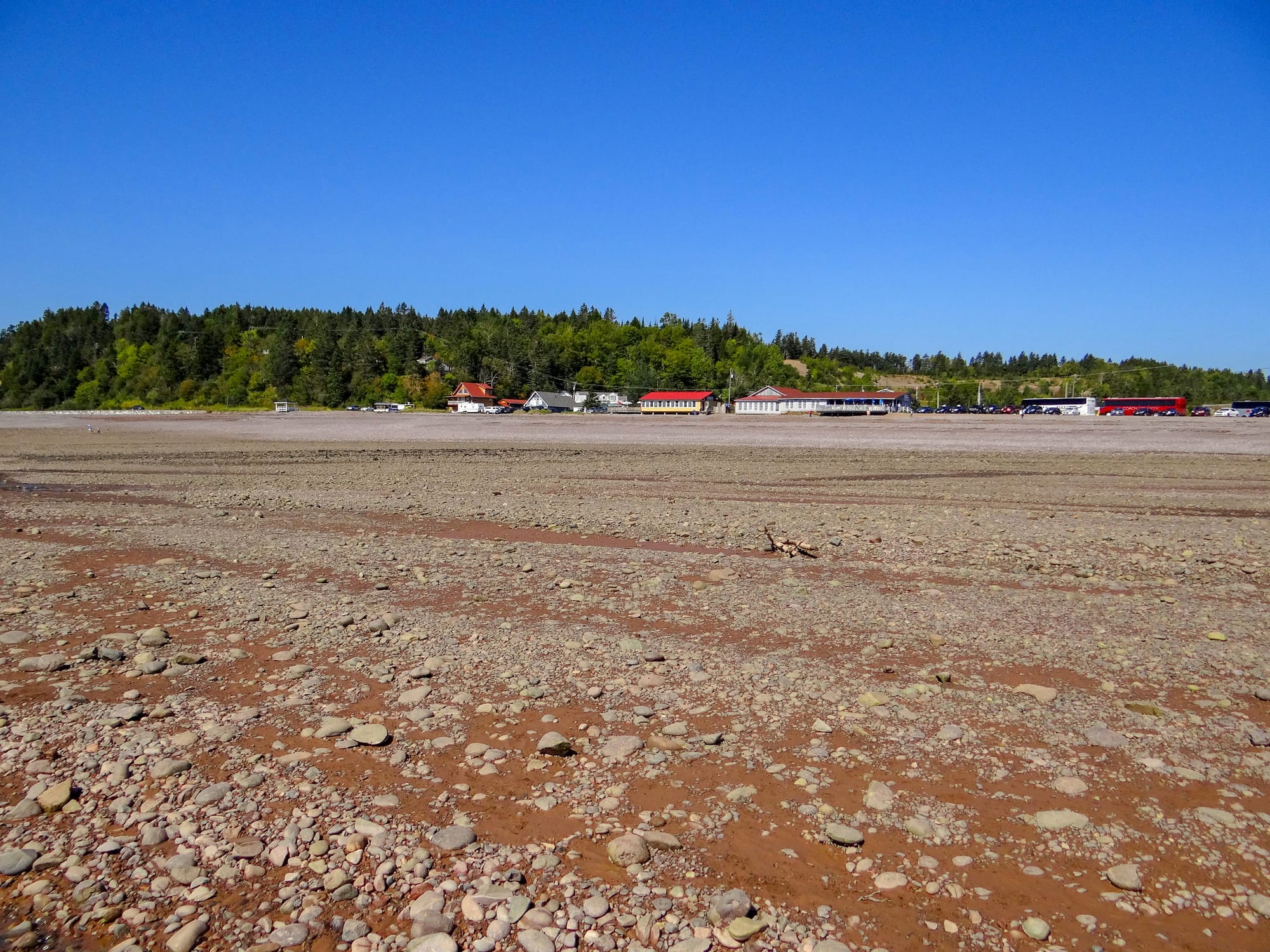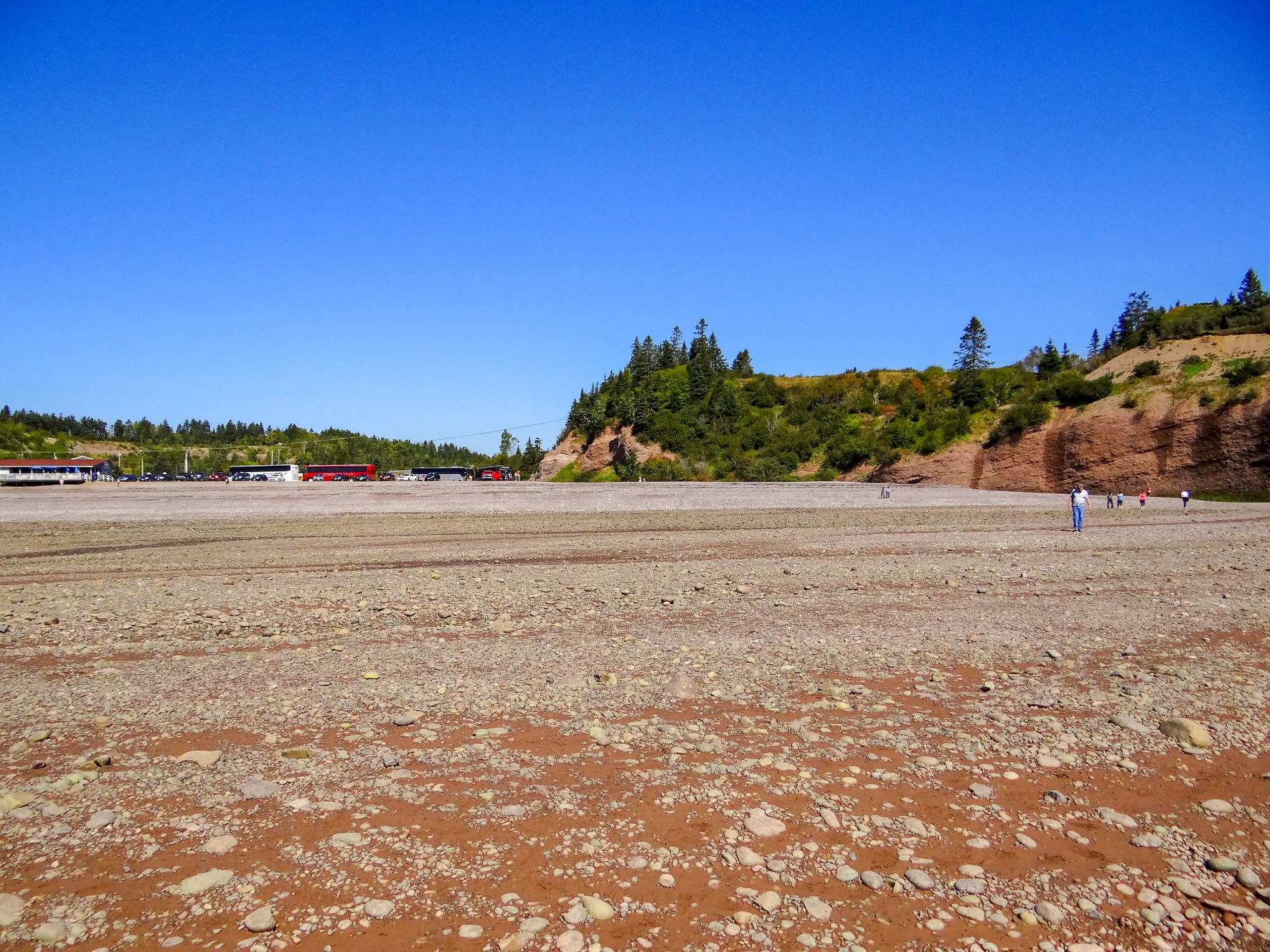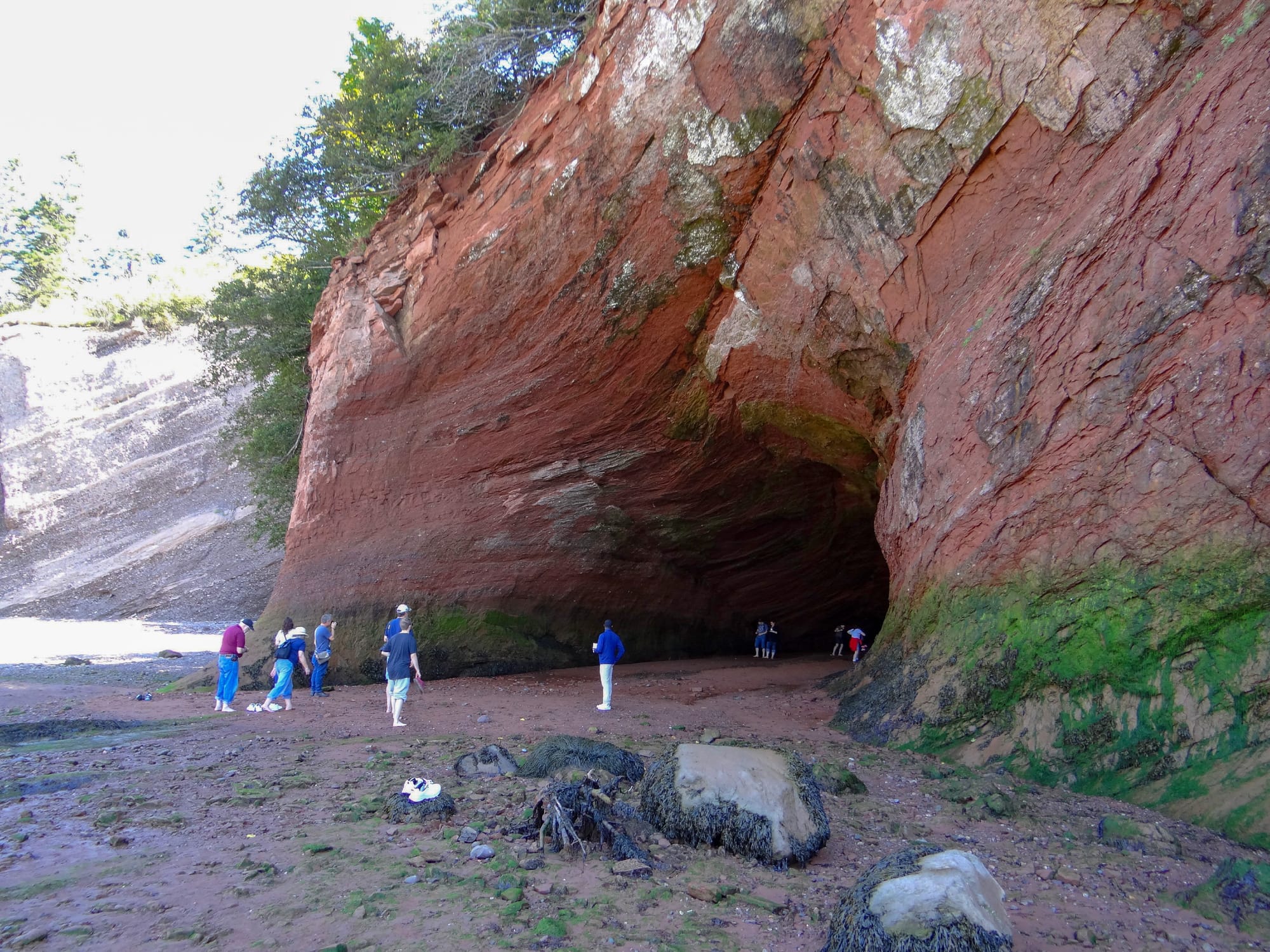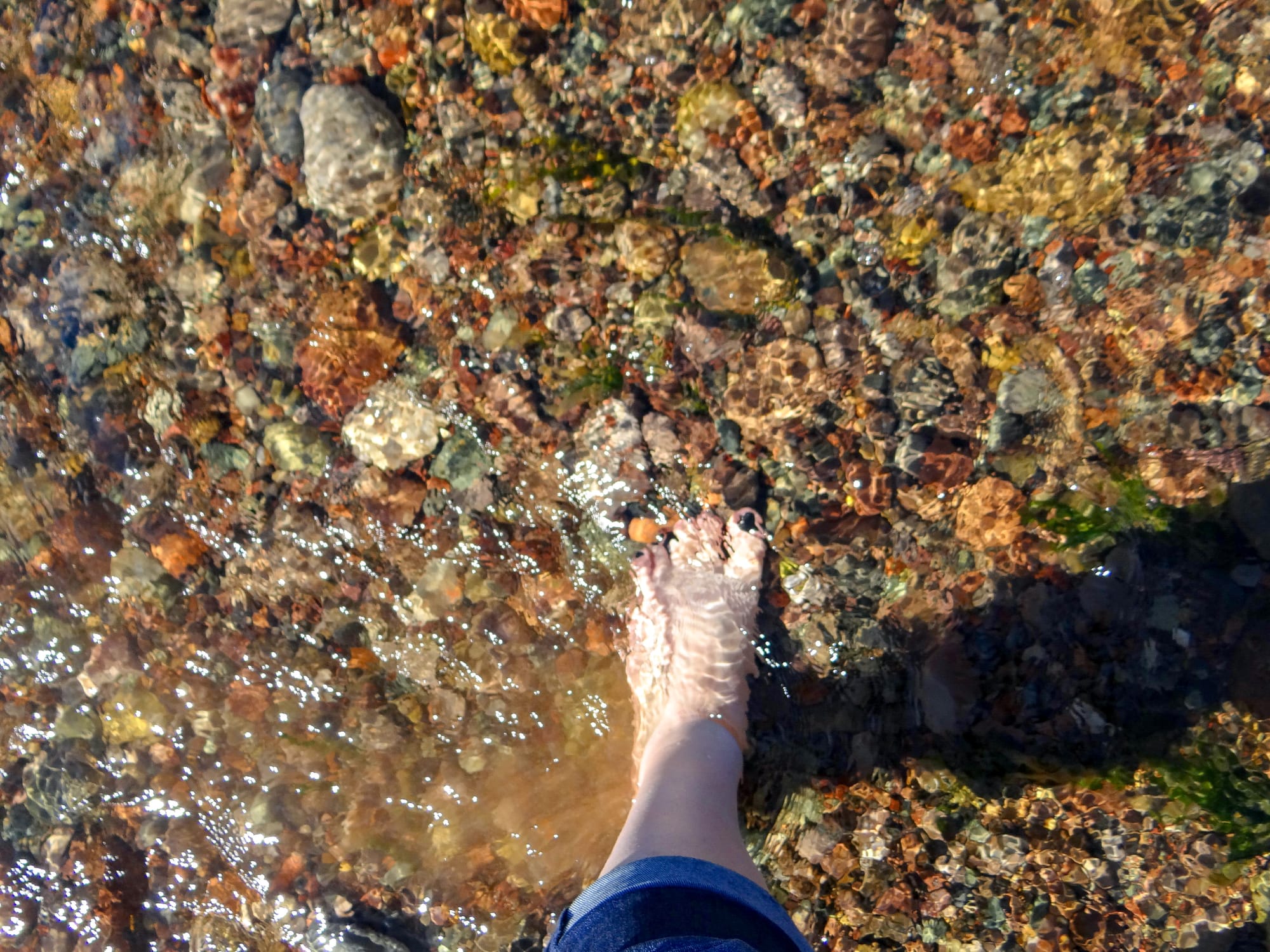 The ocean water was ICE COLD! Burrrr!!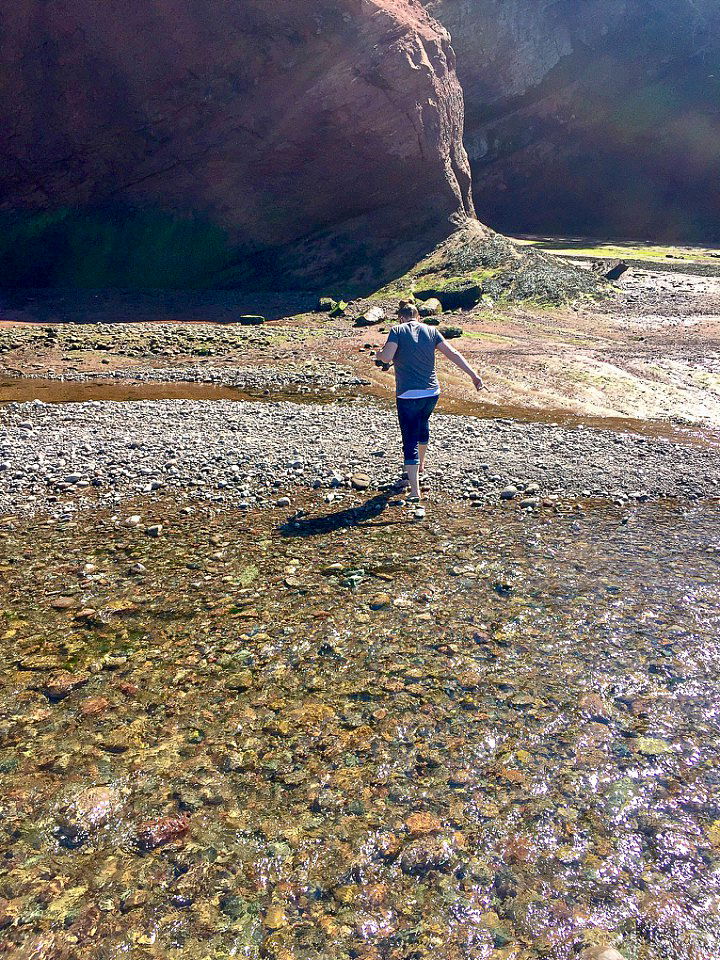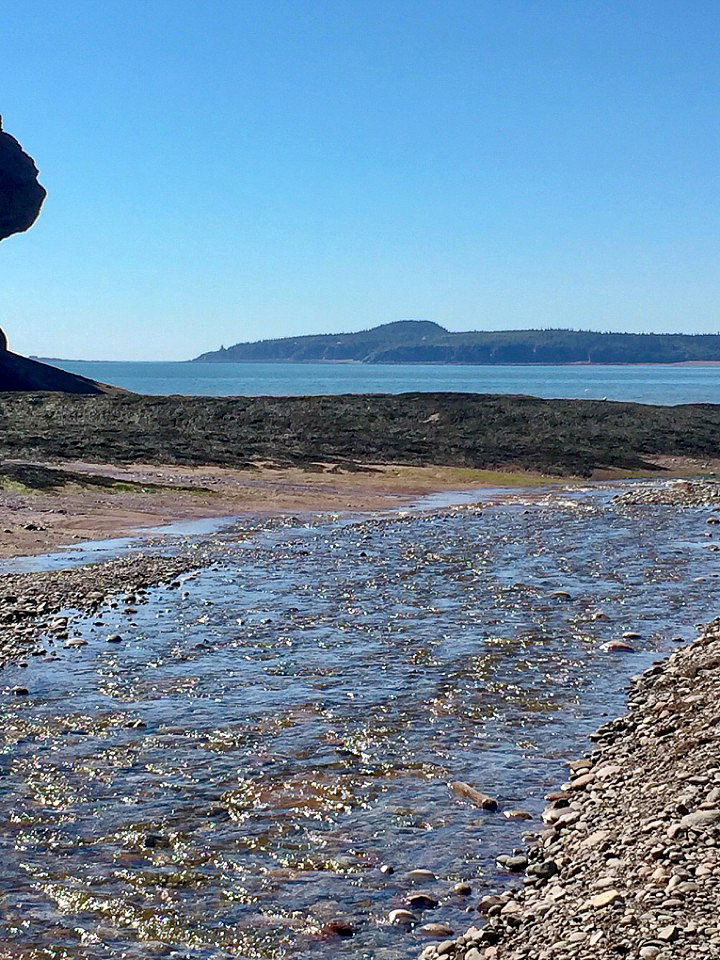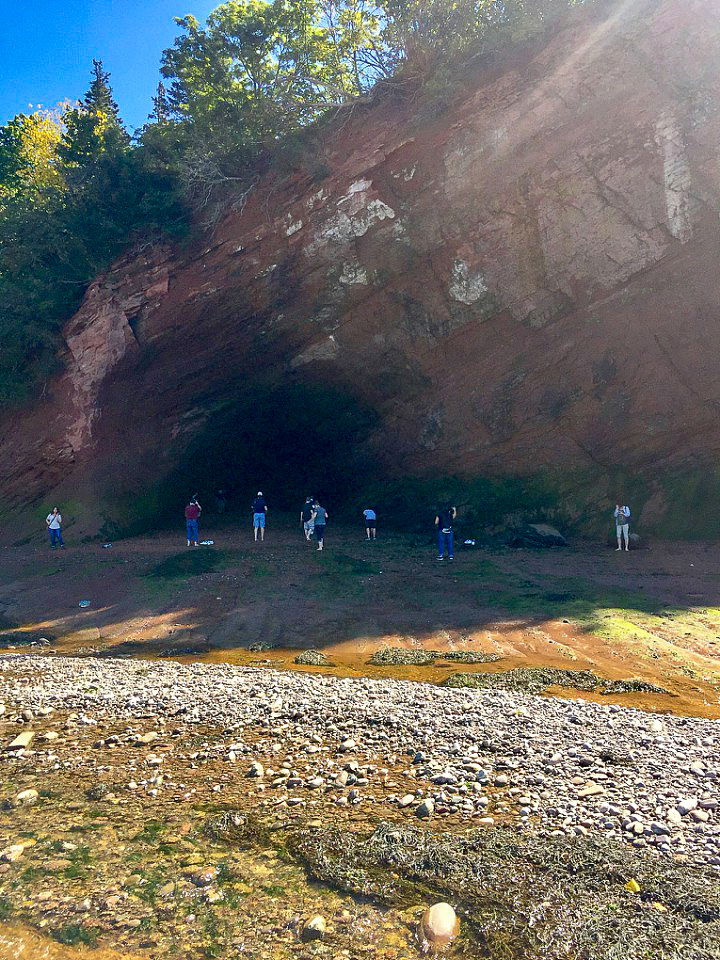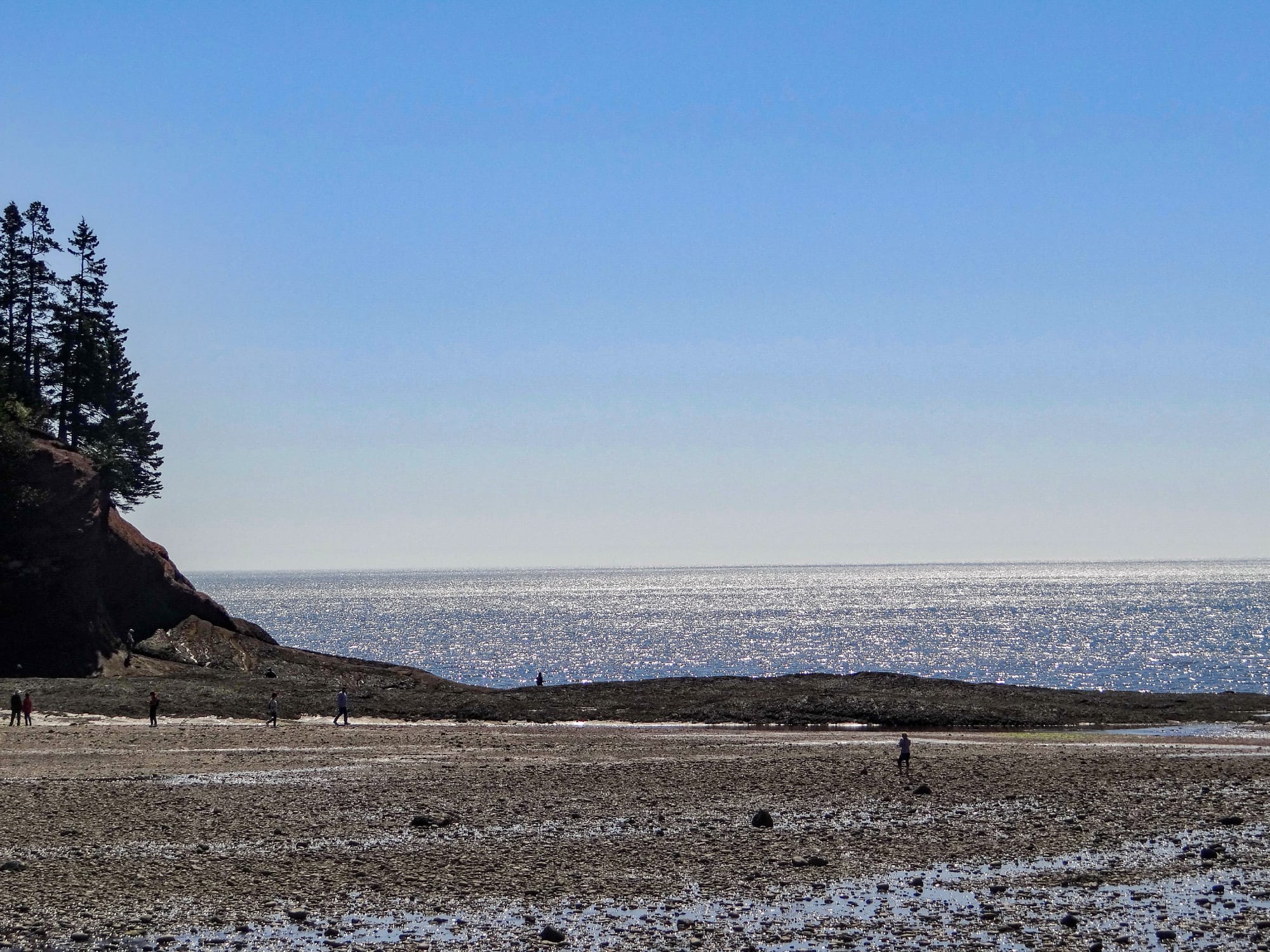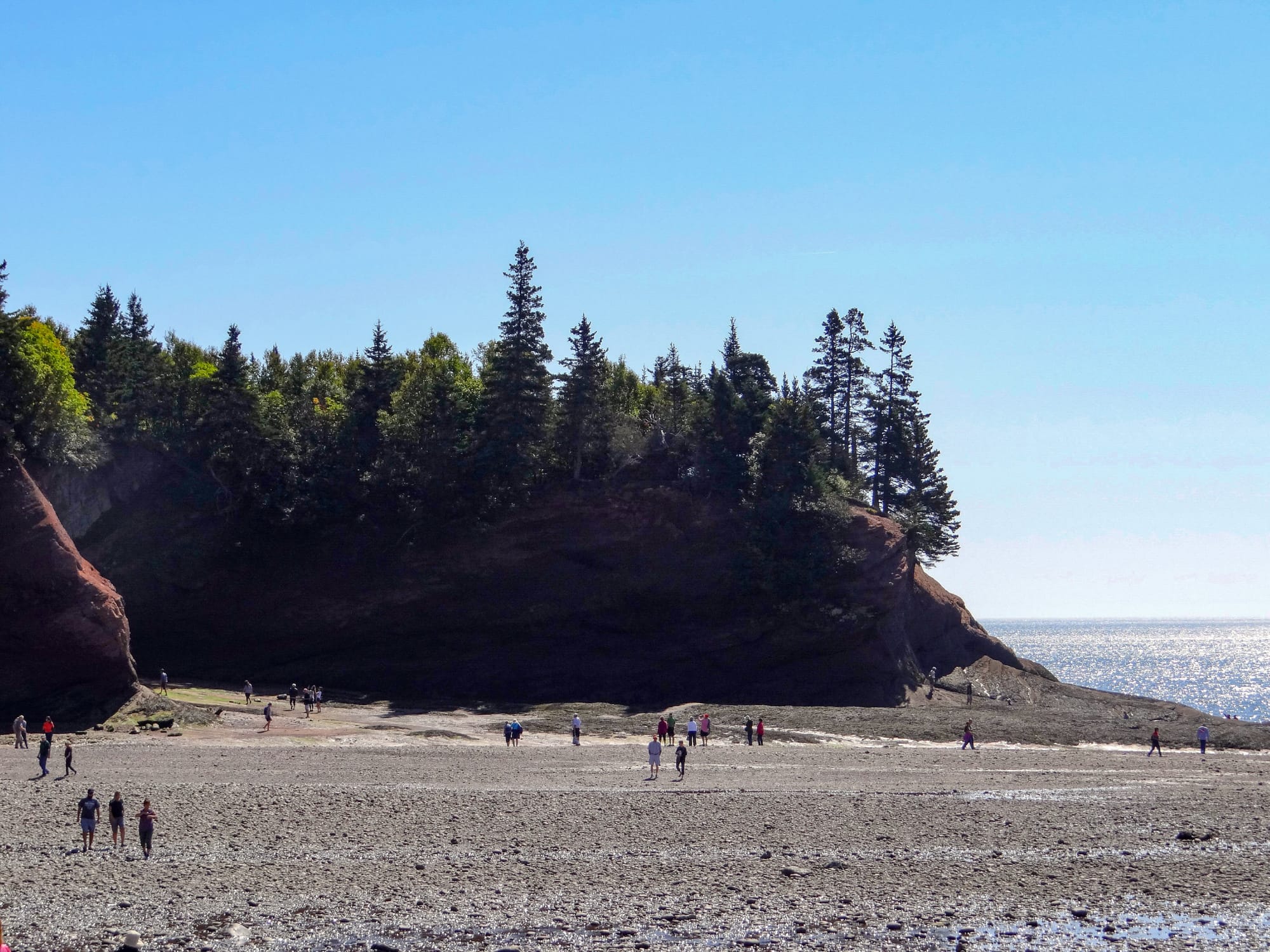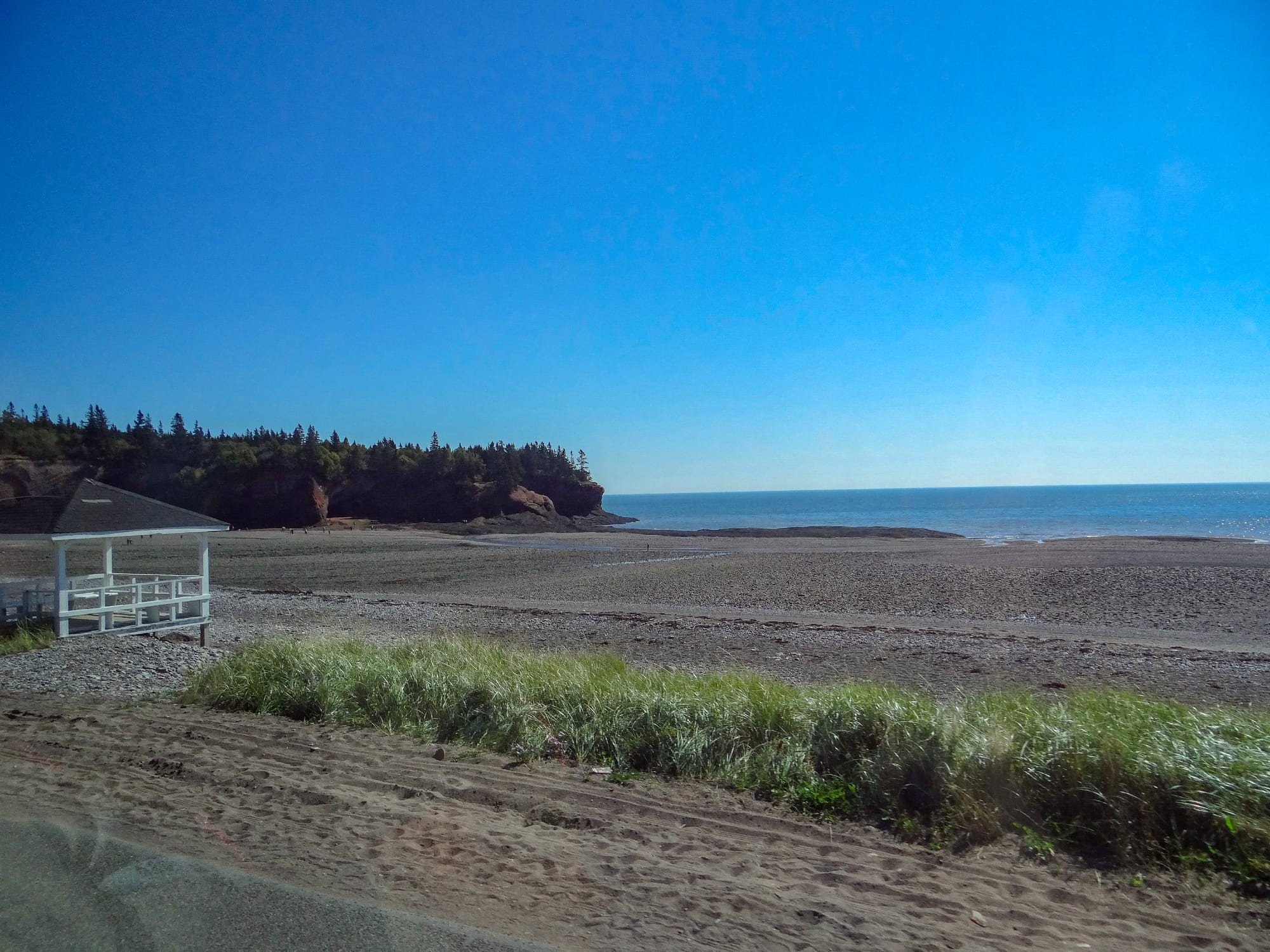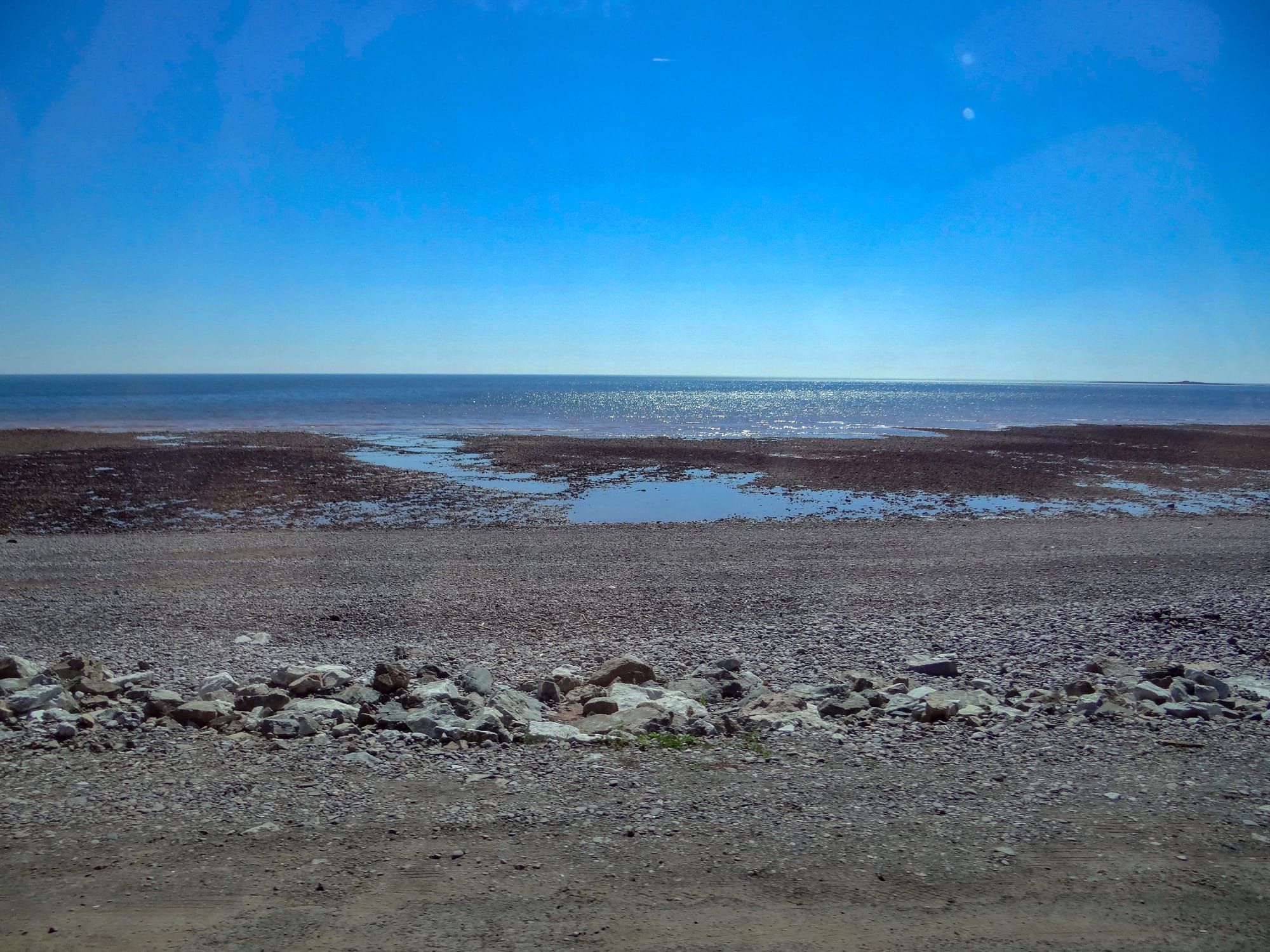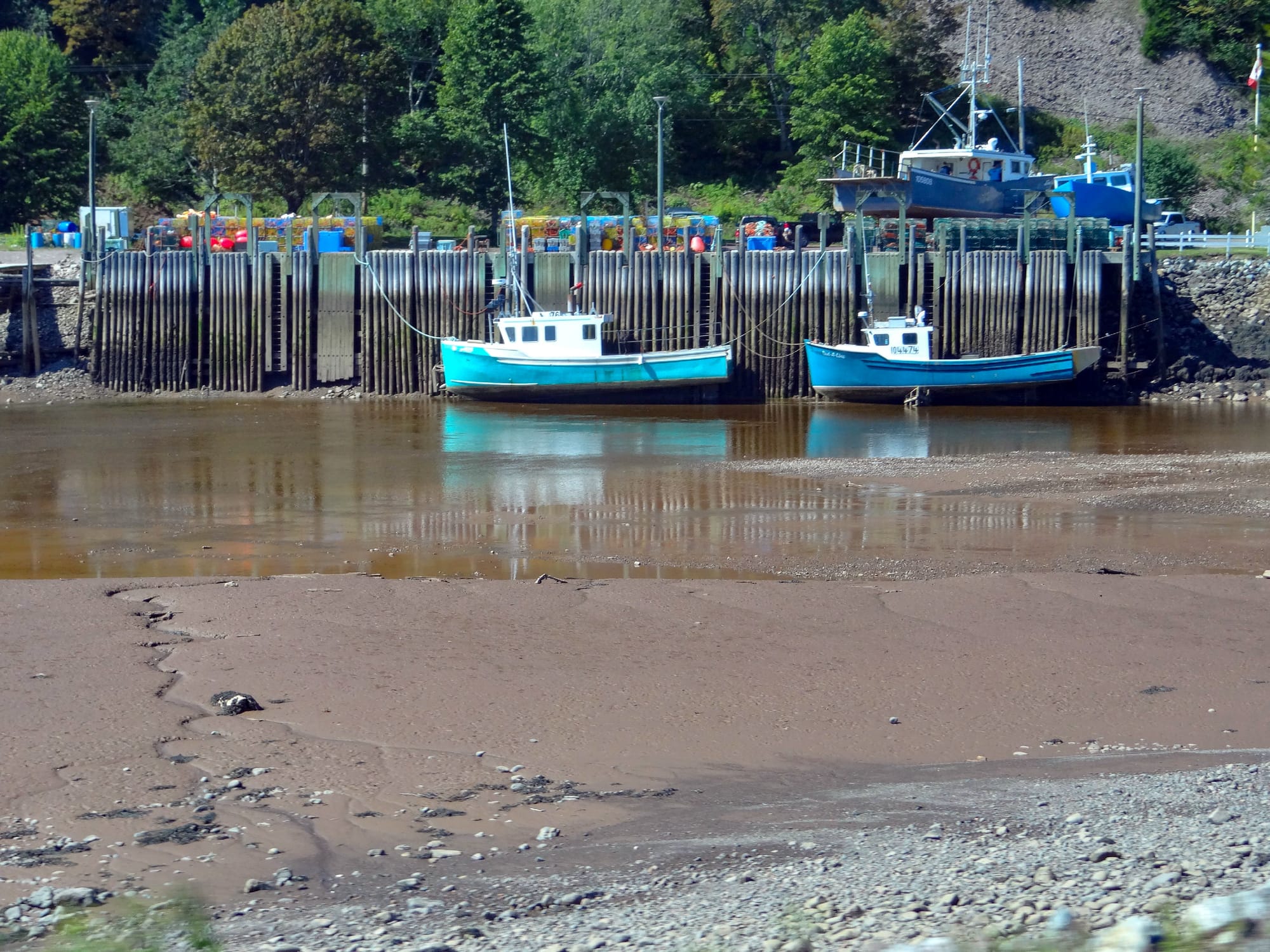 The trip includes a stop at Sandpiper's Gift shop. The area has two covered bridges and a retired lighthouse to check out. It's a beautiful, quaint area.
We had a great time exploring!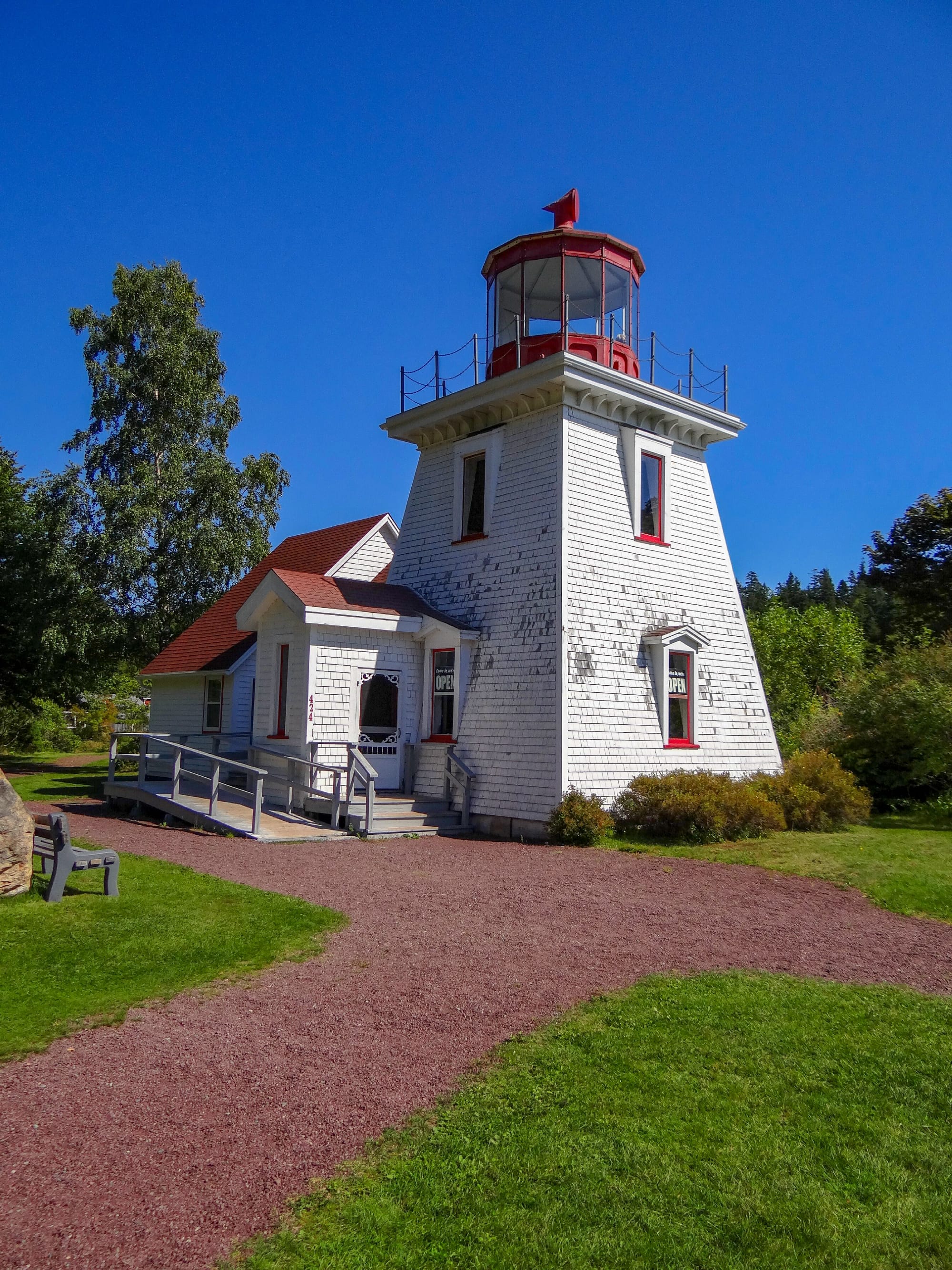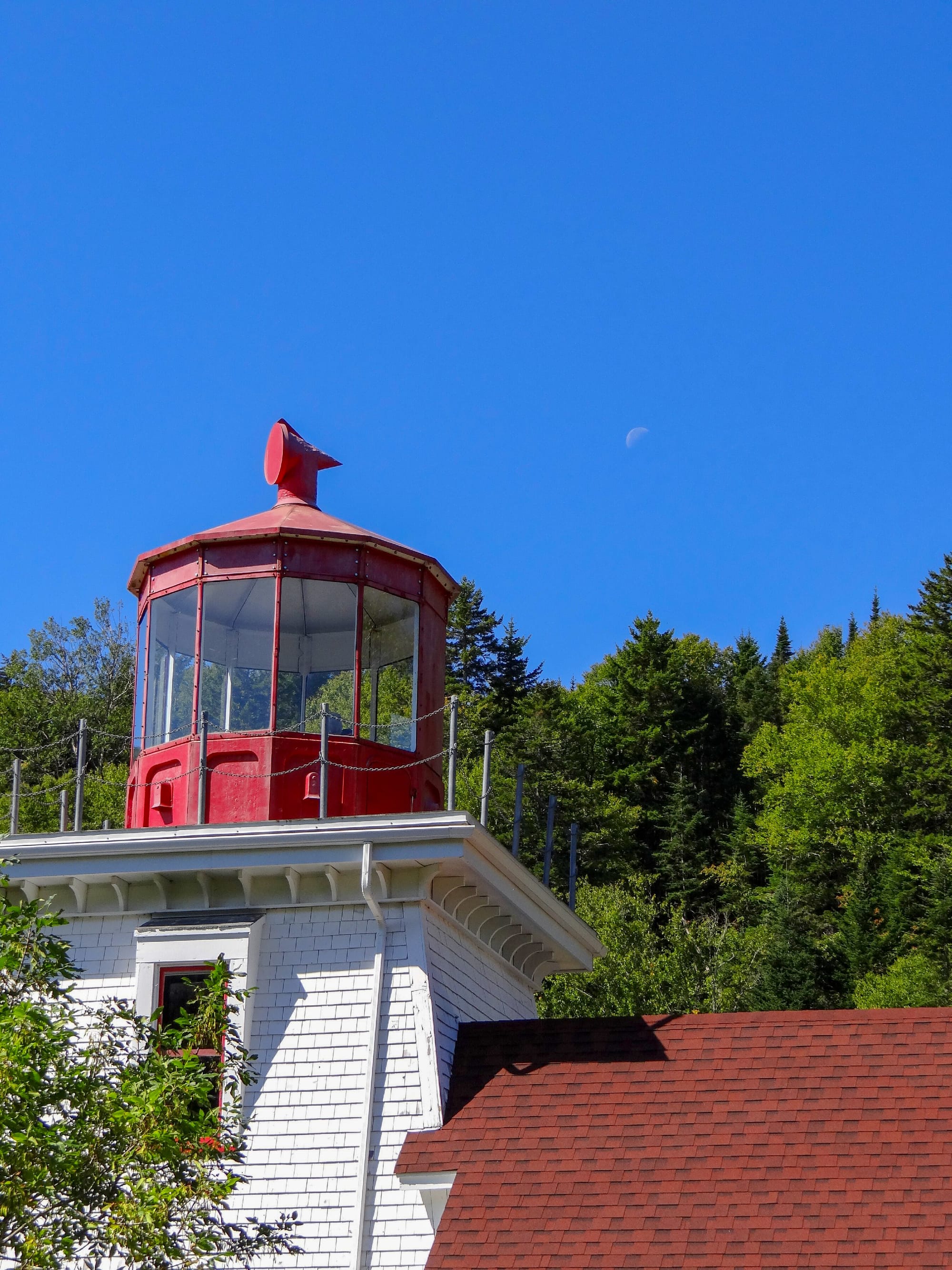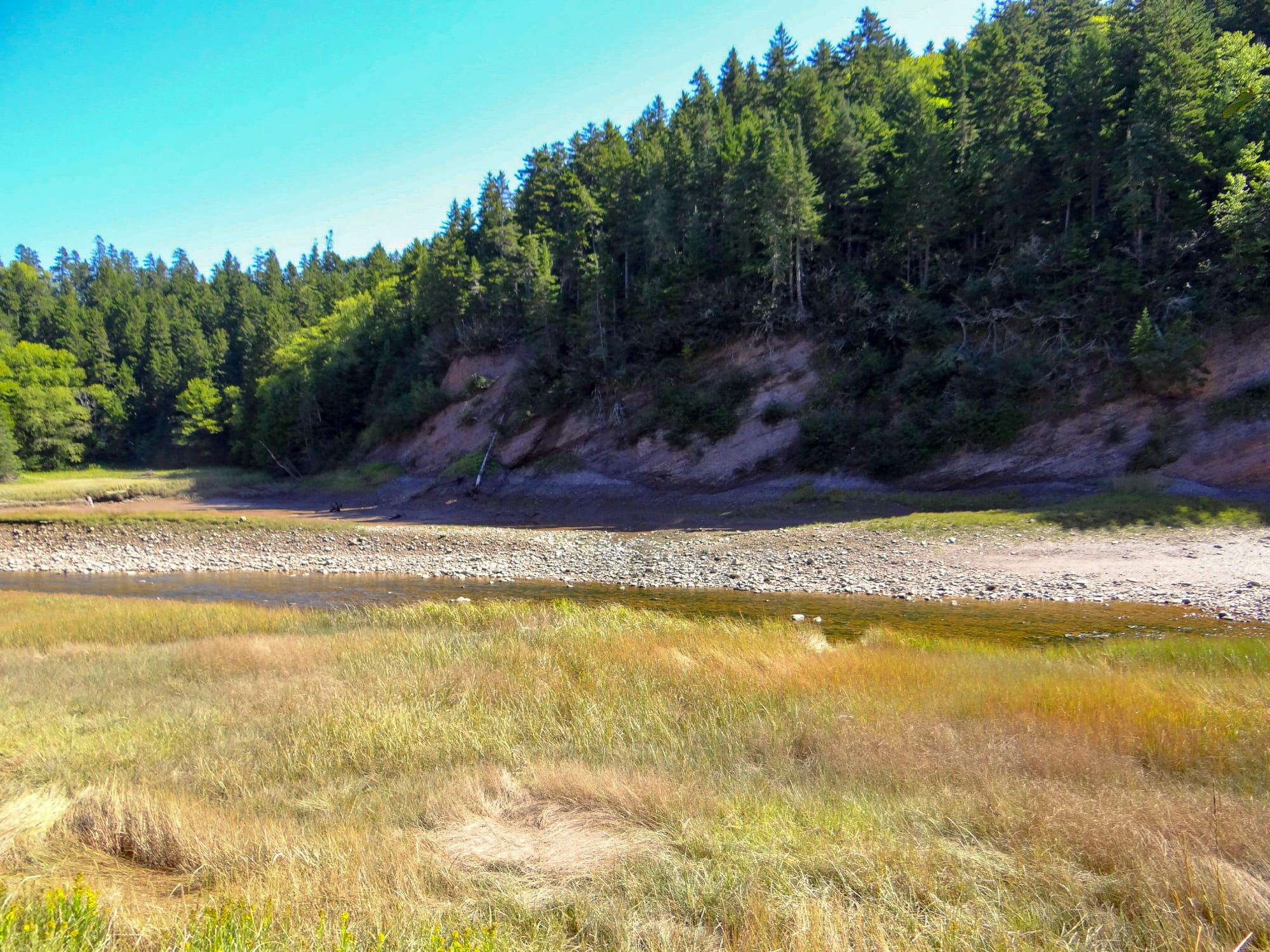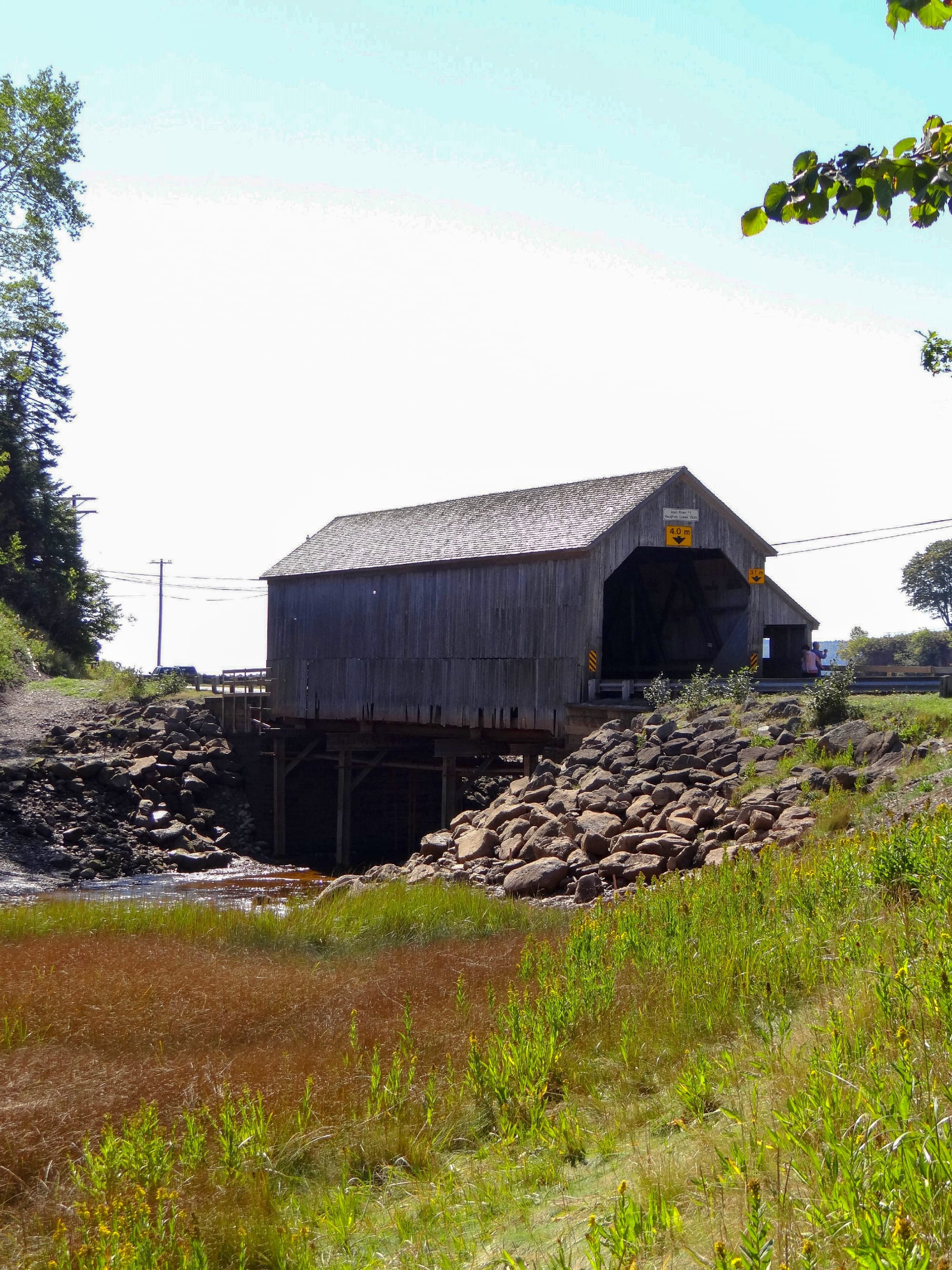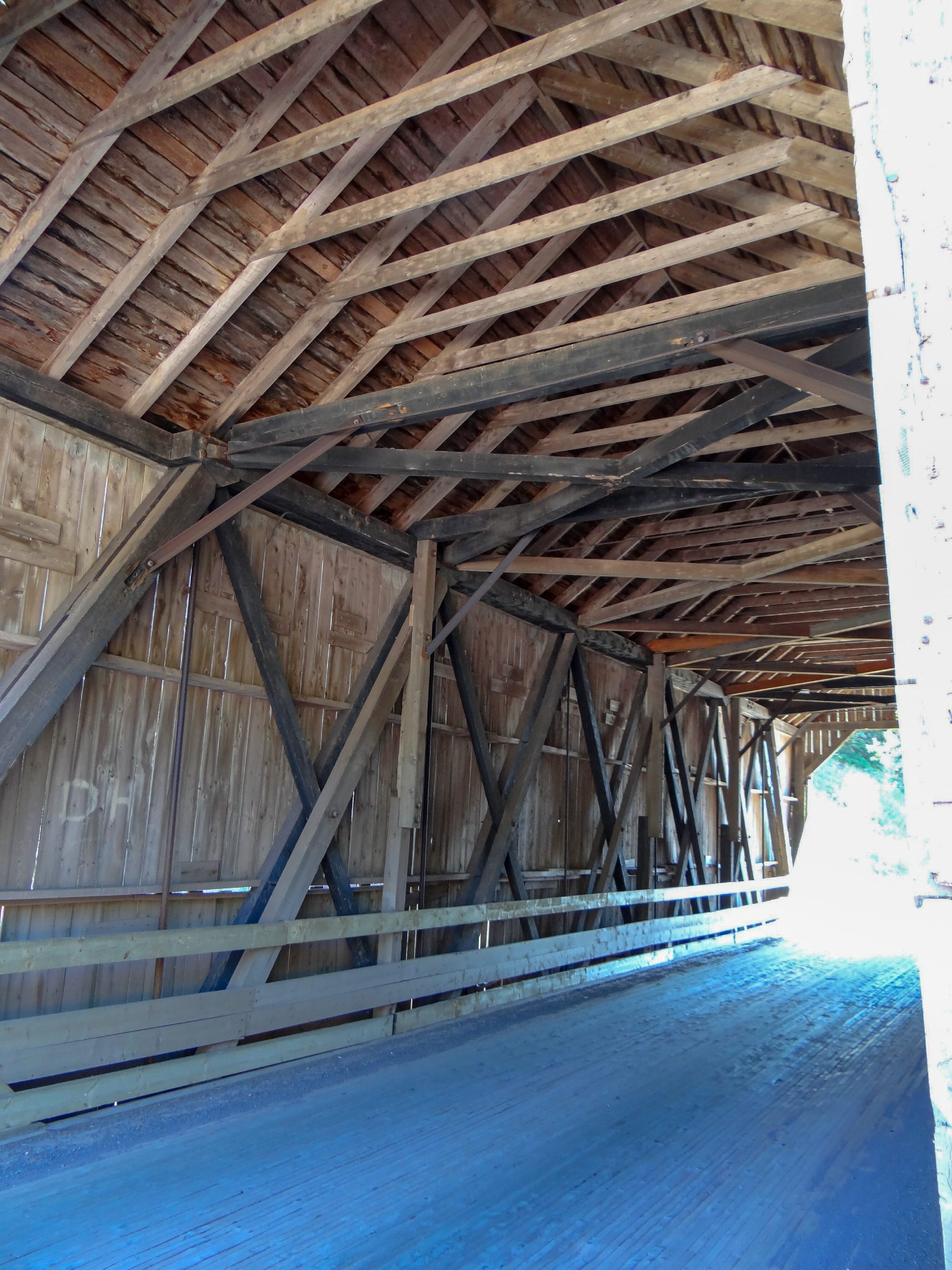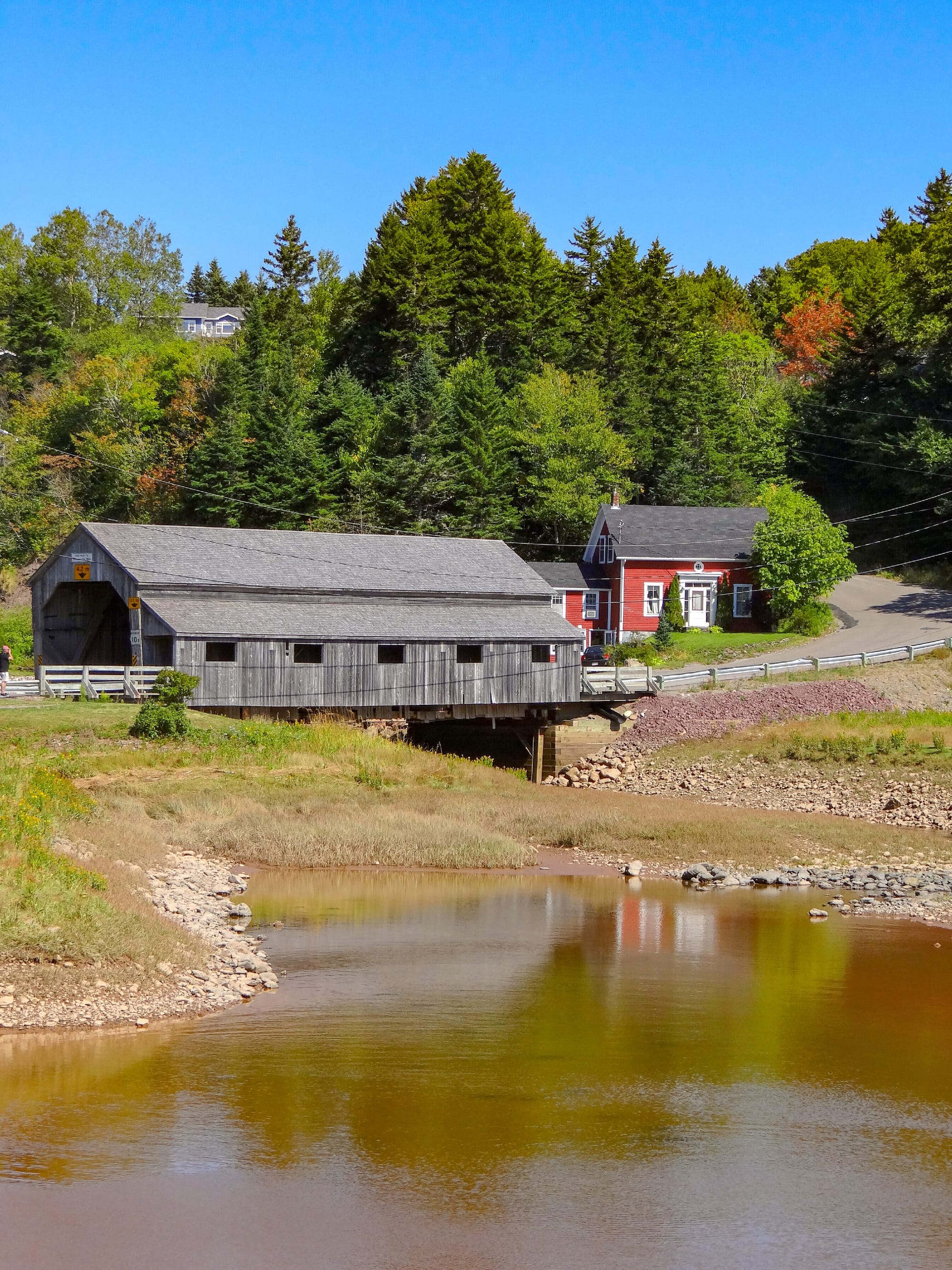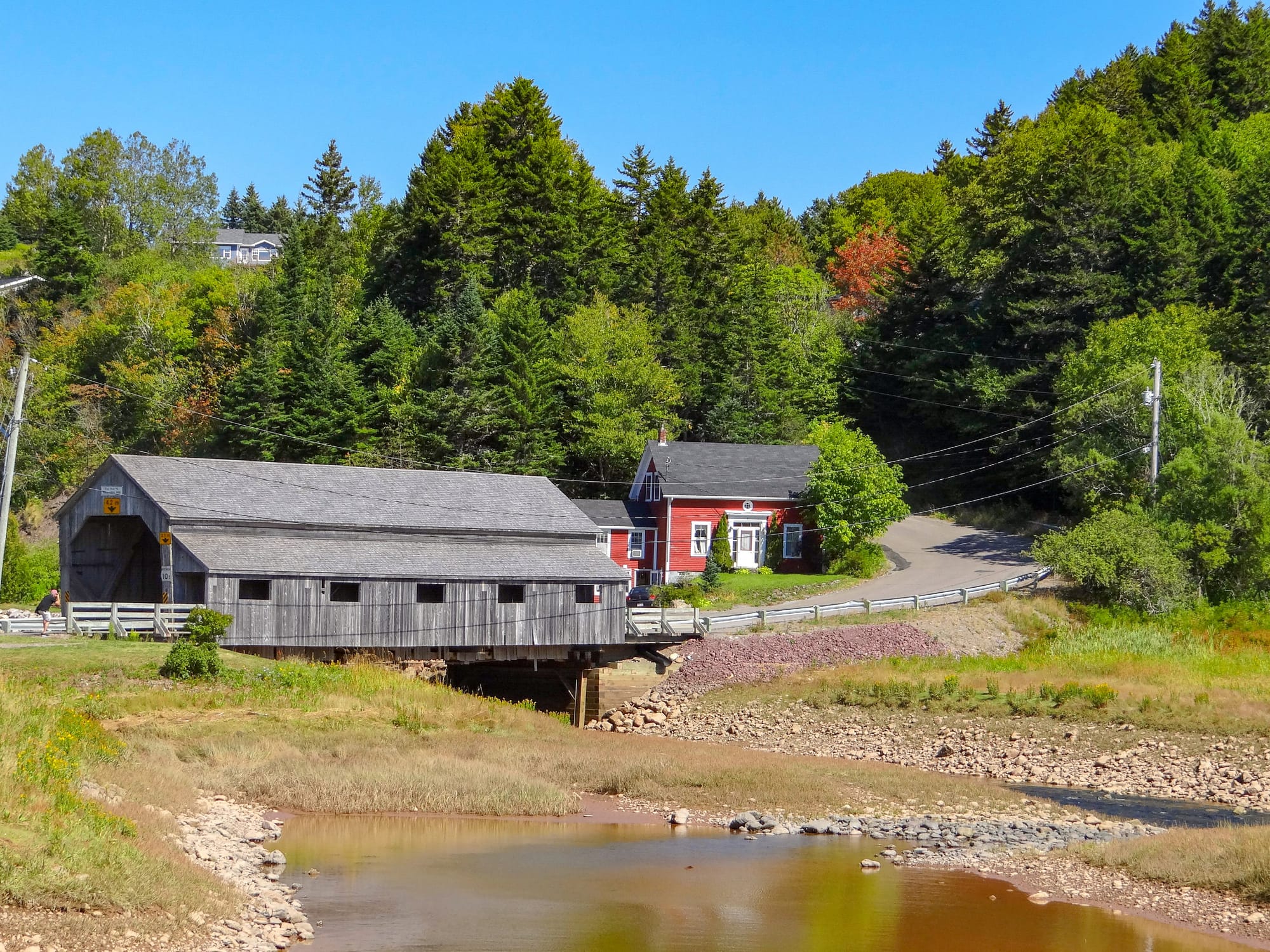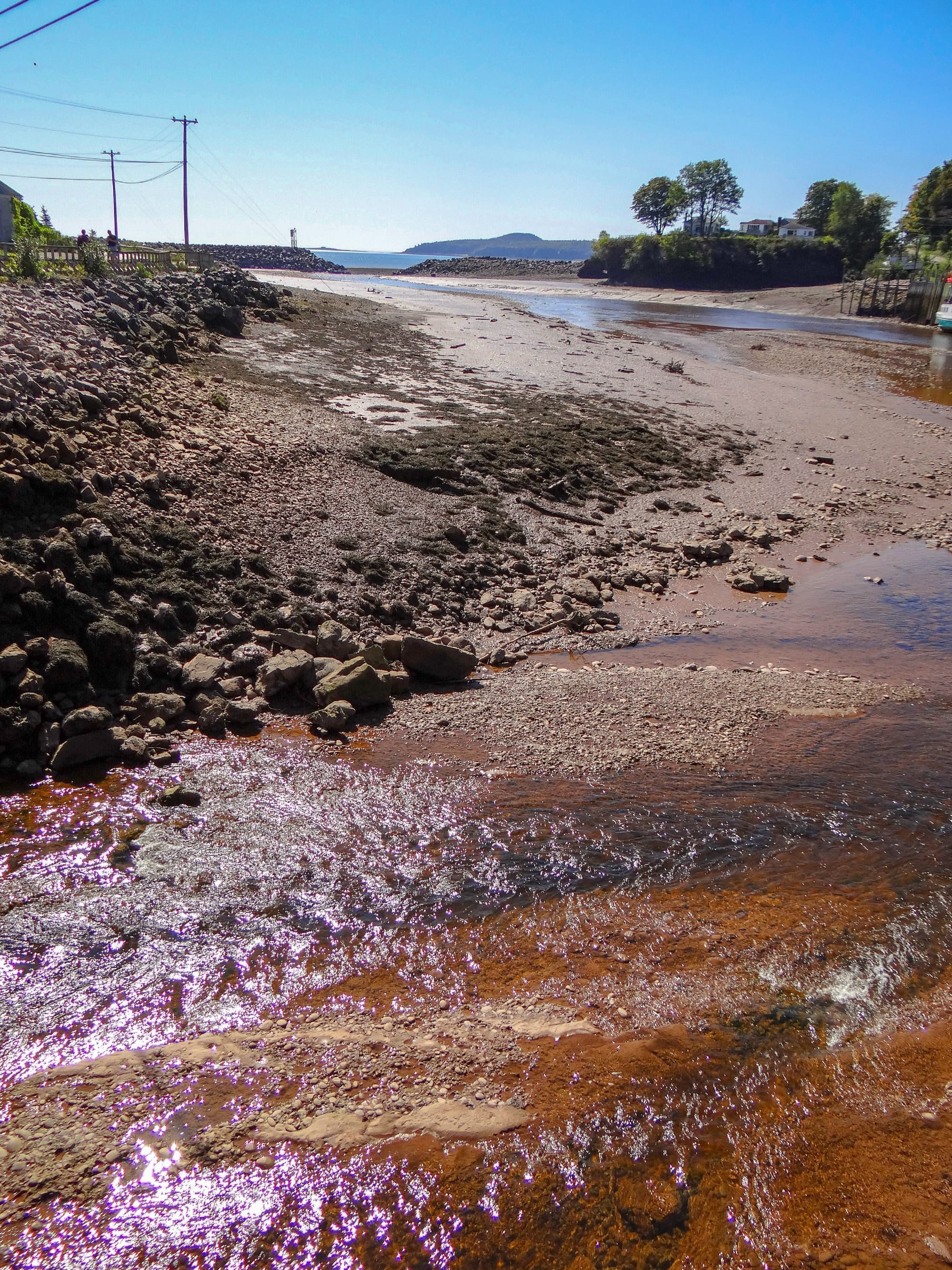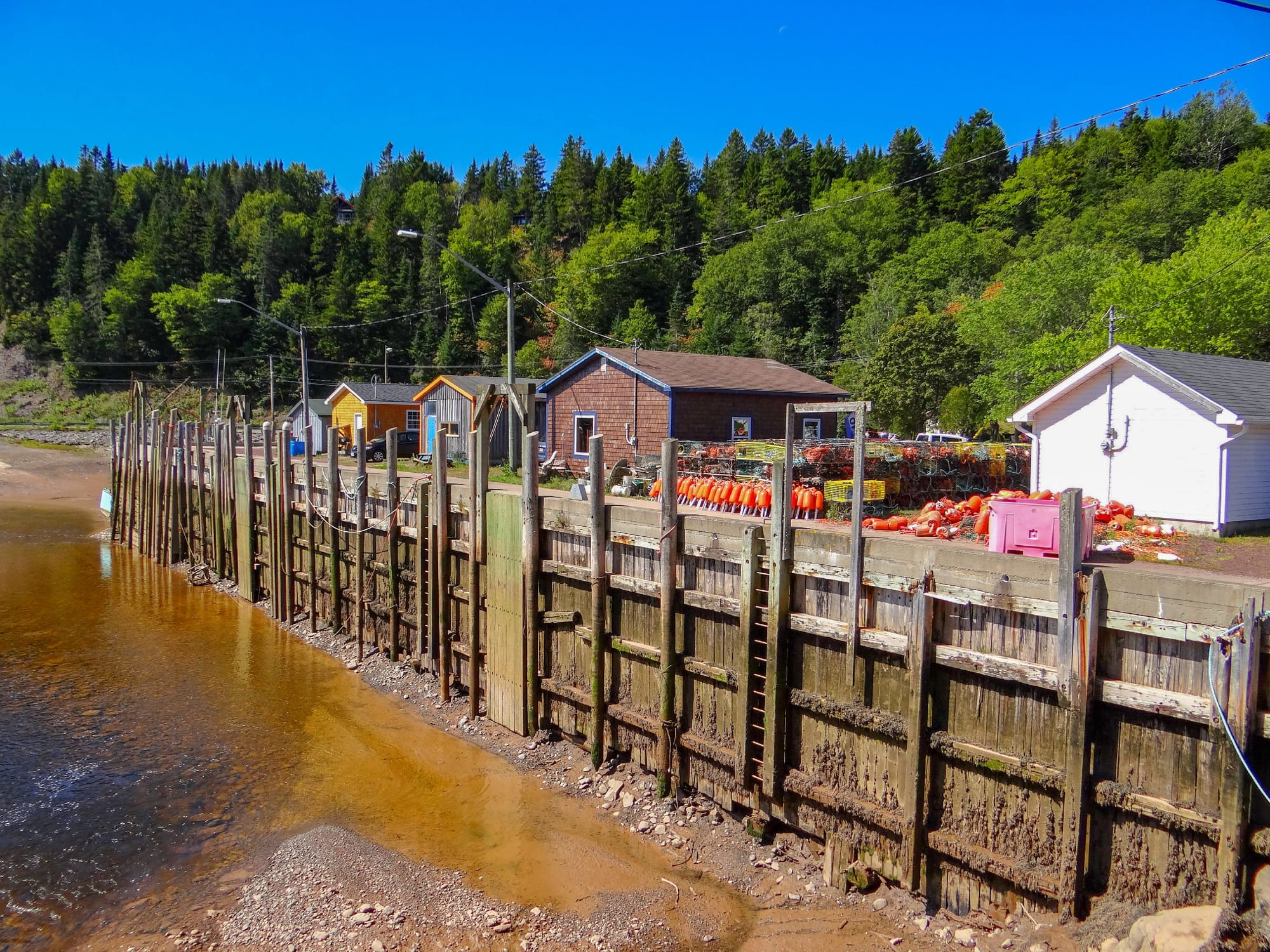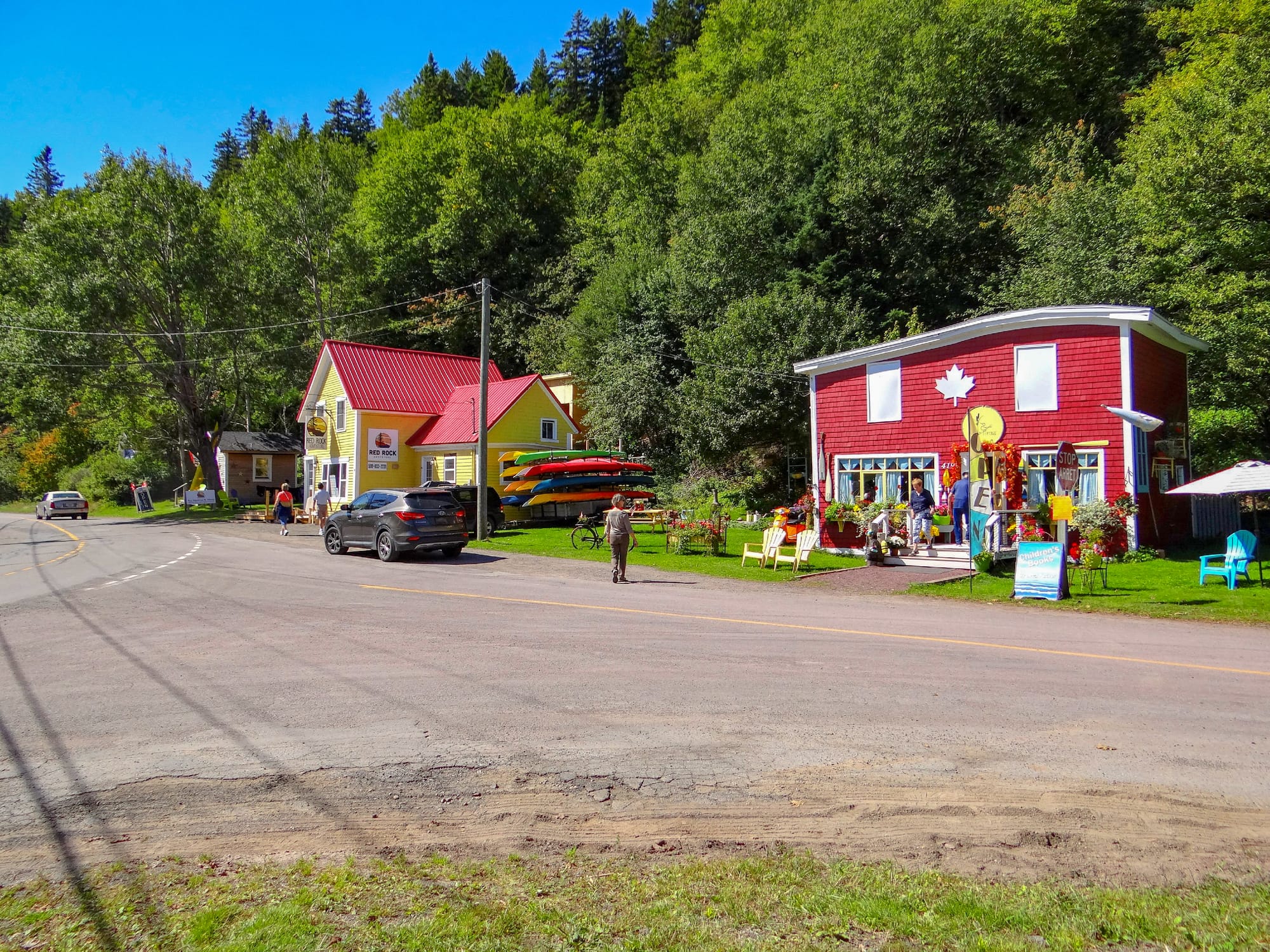 After we got back to the ship we went to our room to watch the boat leave. A local bagpiper played us off as we left. It was pretty cool. He was really good!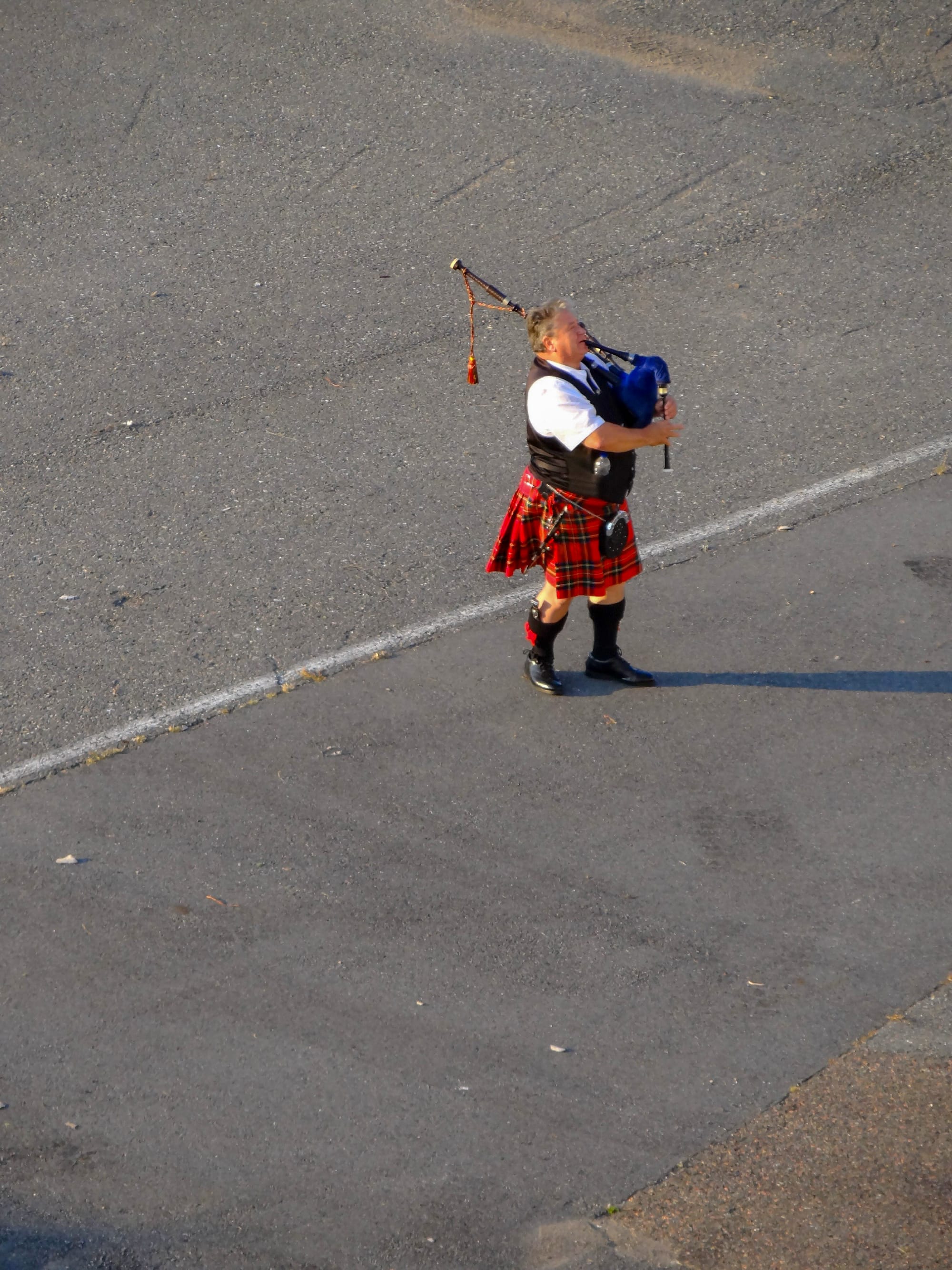 The next day was a cruise day. It started off sunny but by the afternoon a large fog front moved in. It created a creepy, cool ambiance.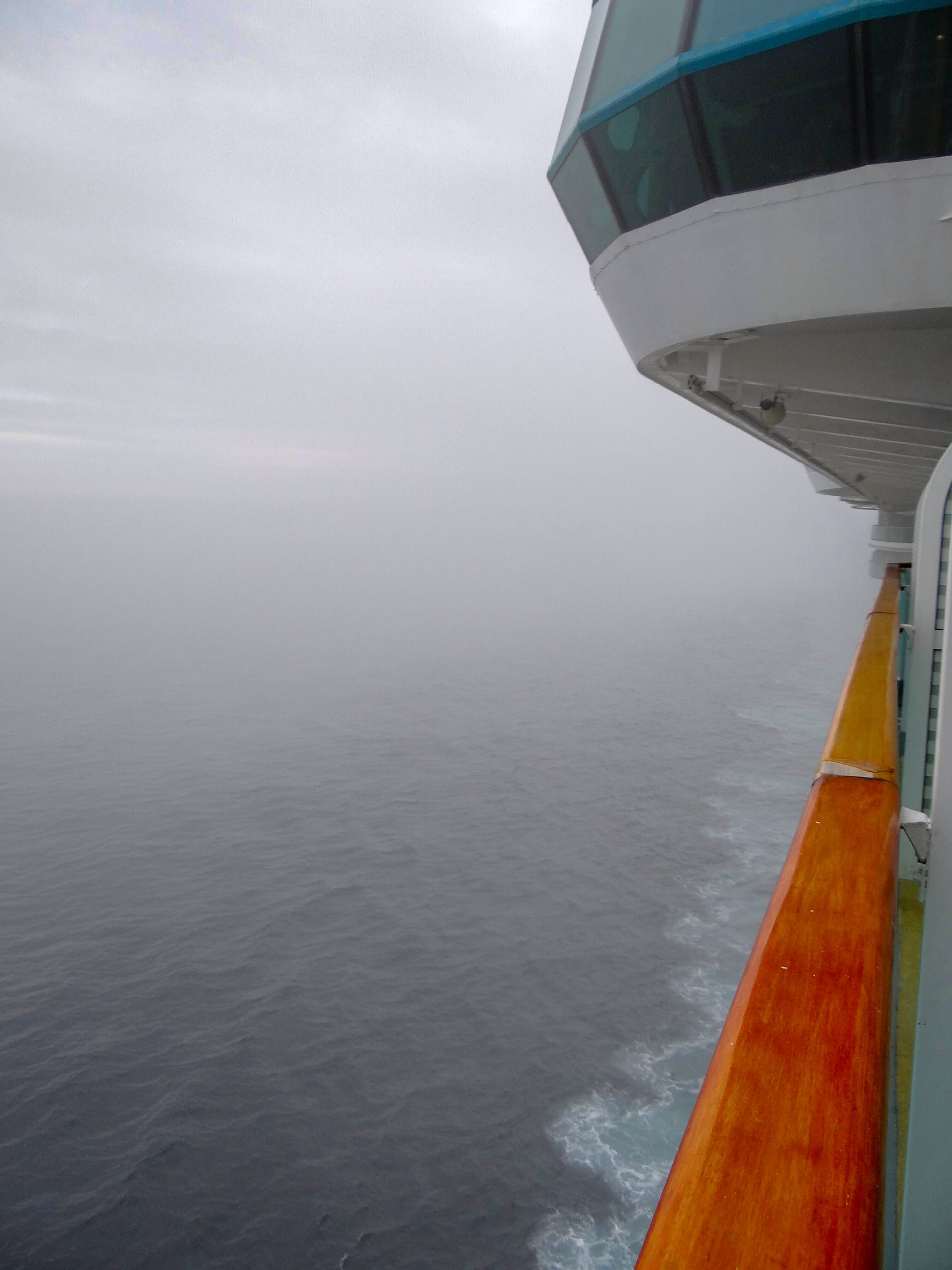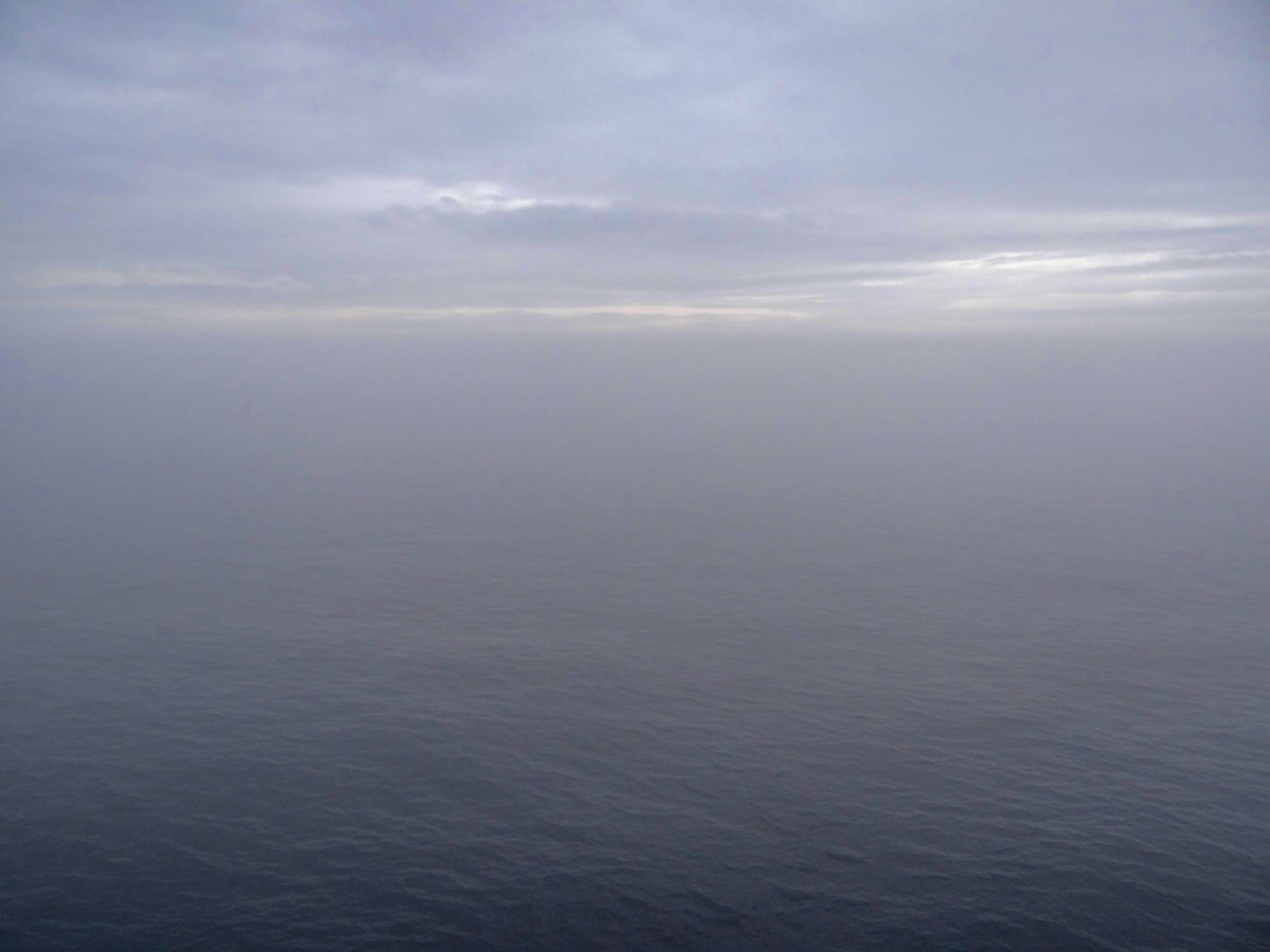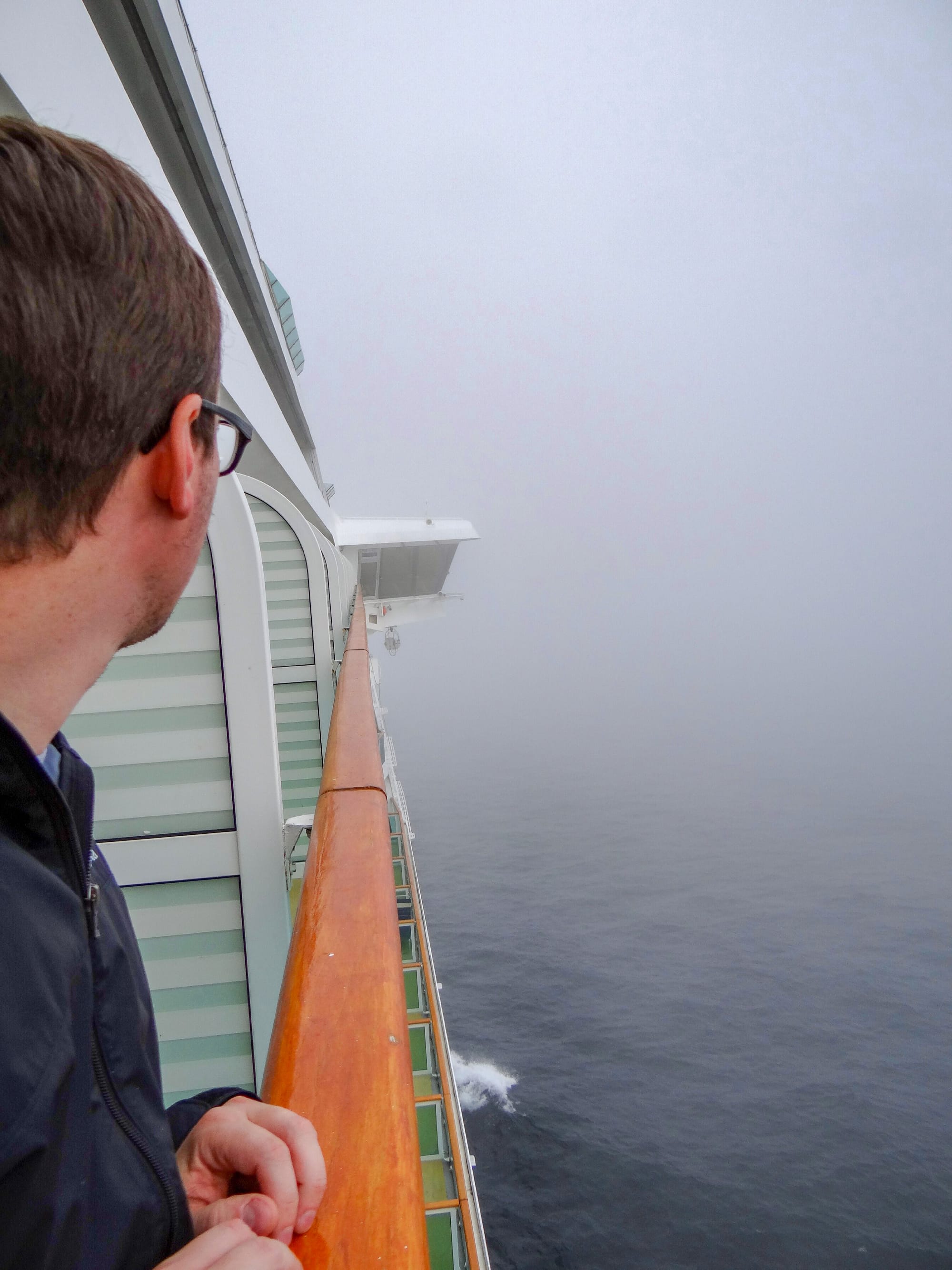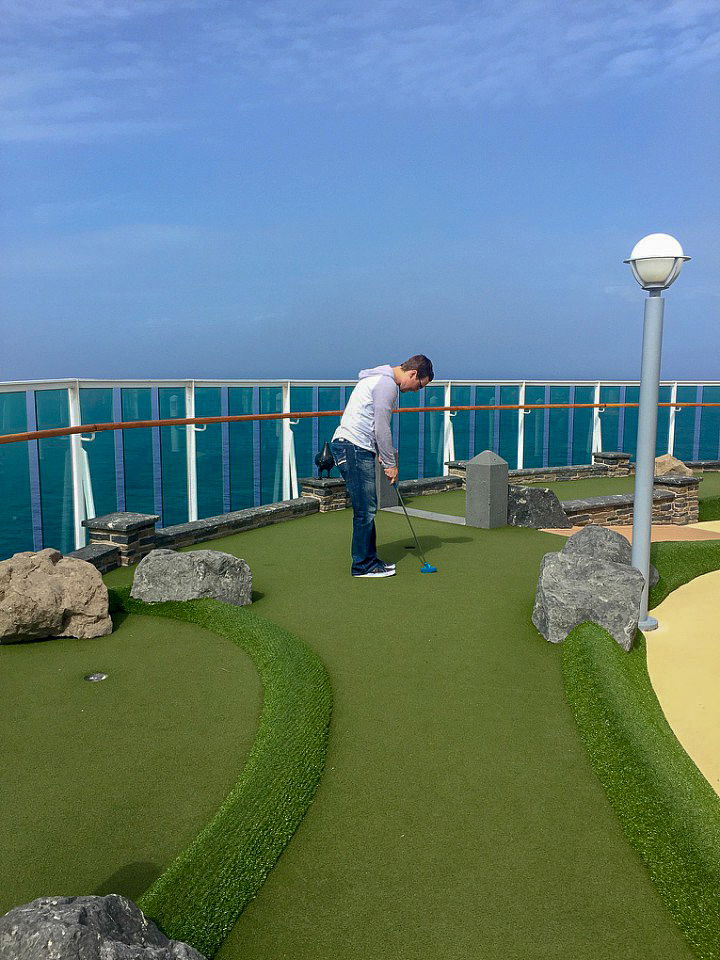 While we were in Saint Martins I bought a book called Maritime Mysteries and the ghosts who surround us by Bill Jessome. I loved it! It's a collection of short stories about unexplained Canadian maritime legends and folklore. It was perfect for the foggy setting. I read it sitting out on the balcony while I drank hot coffee. Here is an Amazon affiliate link for the book: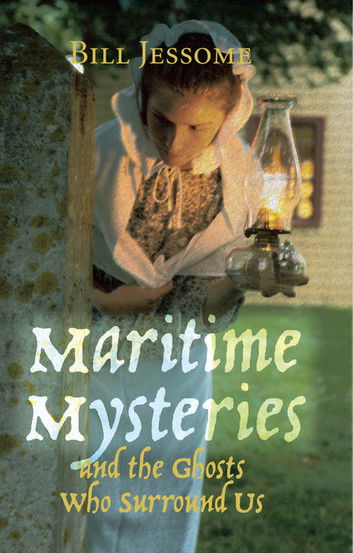 Night time fog!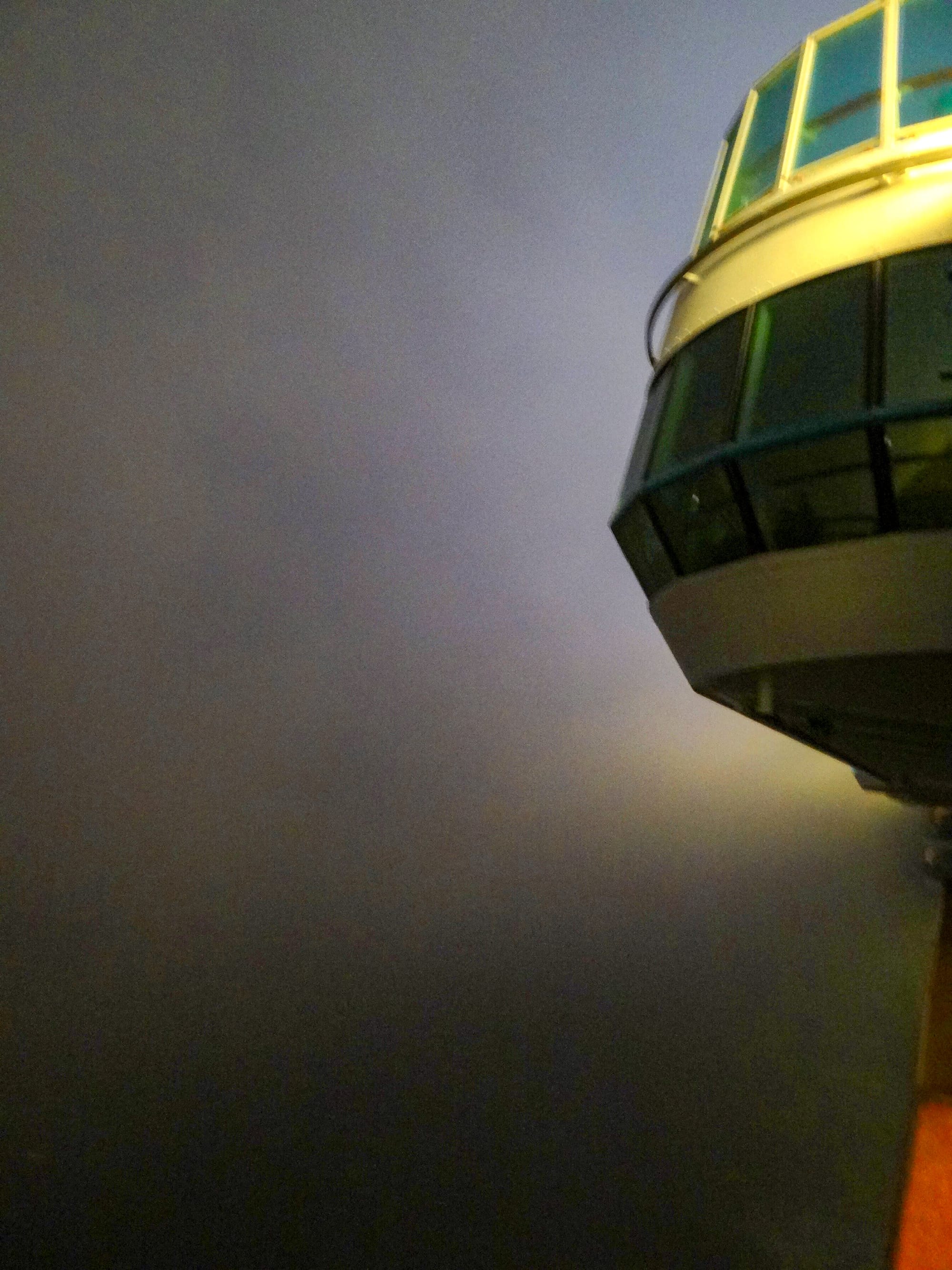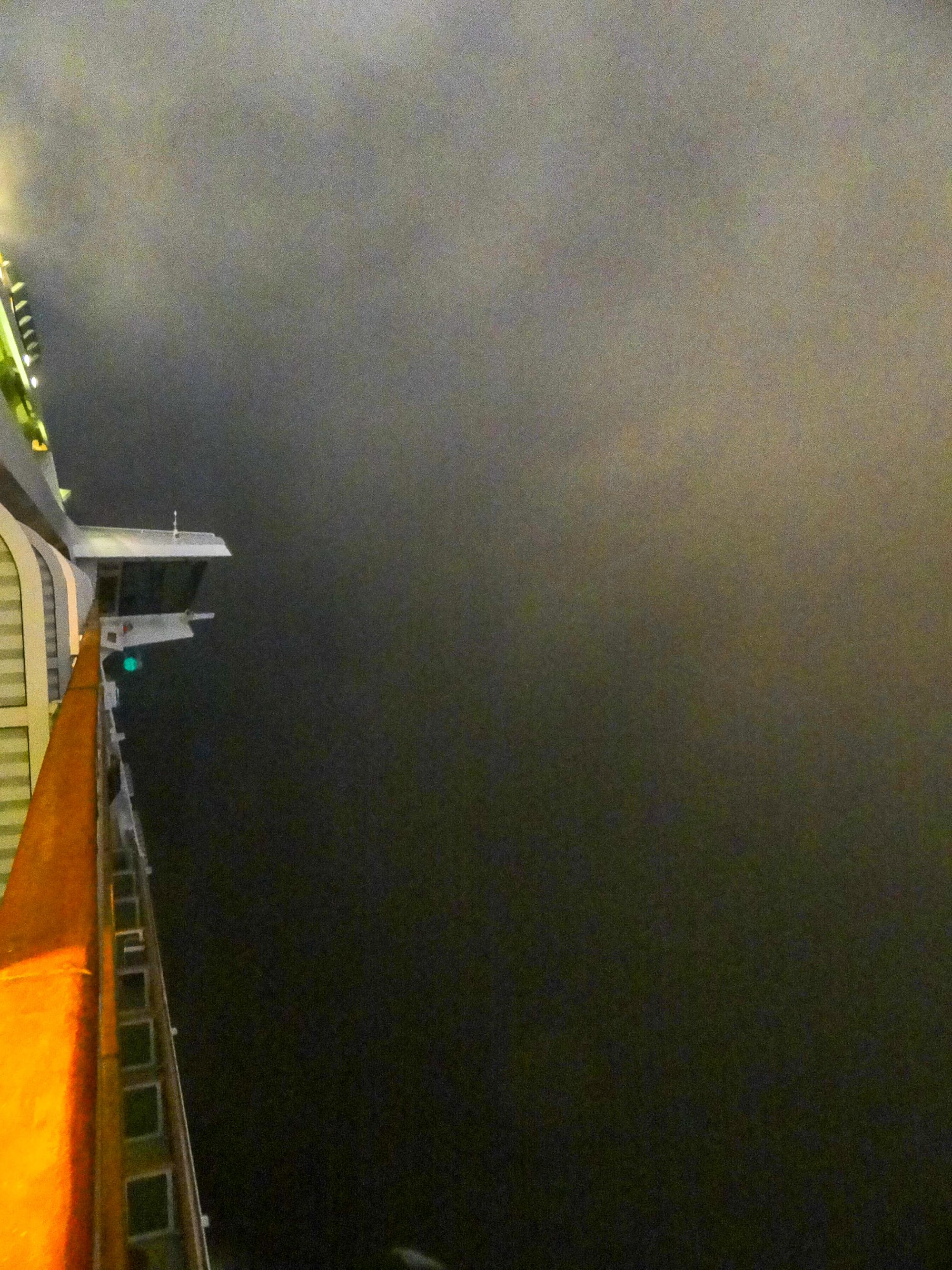 Our last stop was Halifax, Nova Scotia. We took a shore excursion to Peggy's Cove and the Titanic Museum. I was shocked at how many people were at Peggy's Cove. It was very crowded, but we still had a great time. The town and surrounding views were beautiful! Here is more information about the area: https://www.novascotia.com/see-do/attractions/peggys-cove-village-and-lighthouse/1468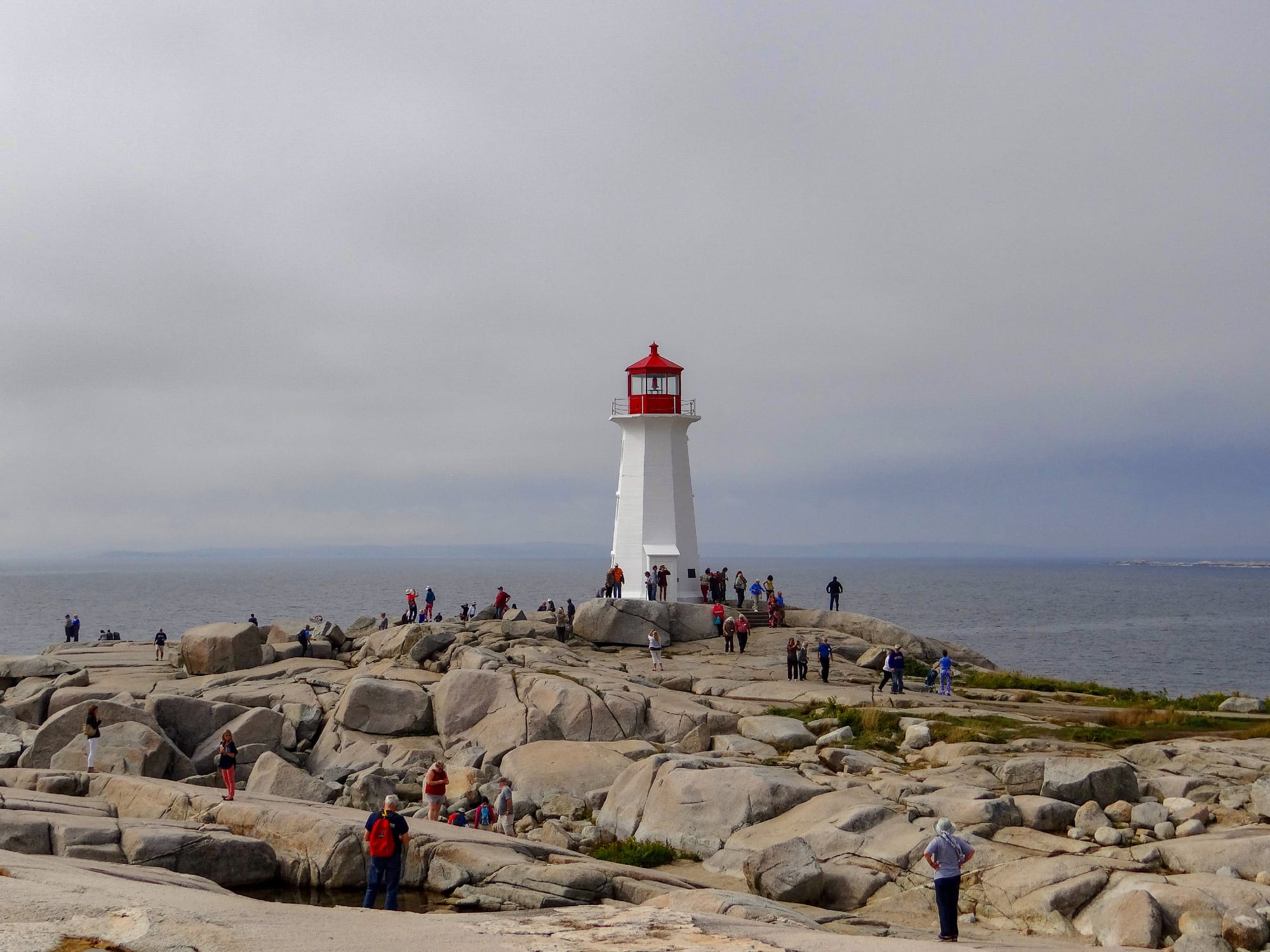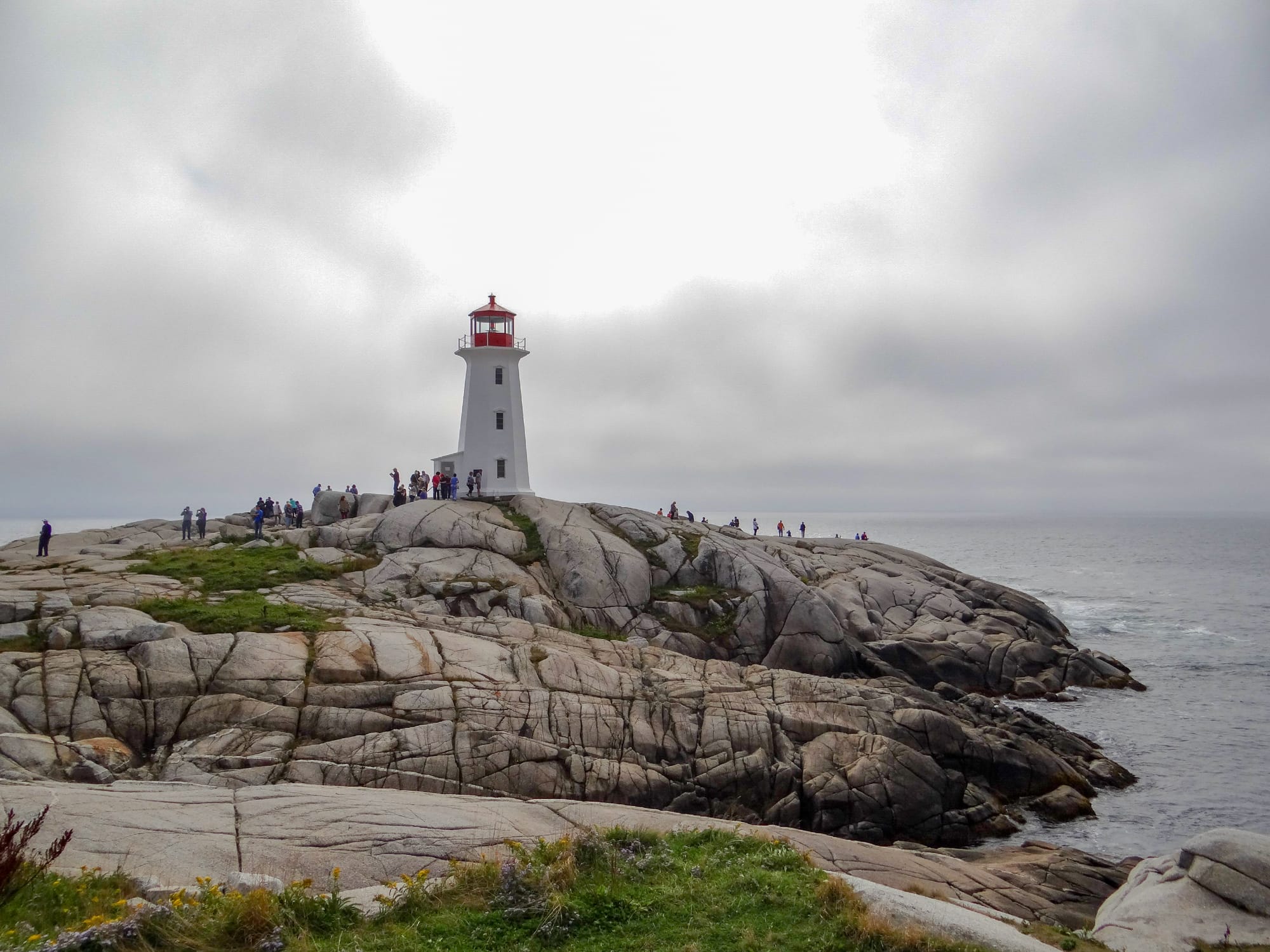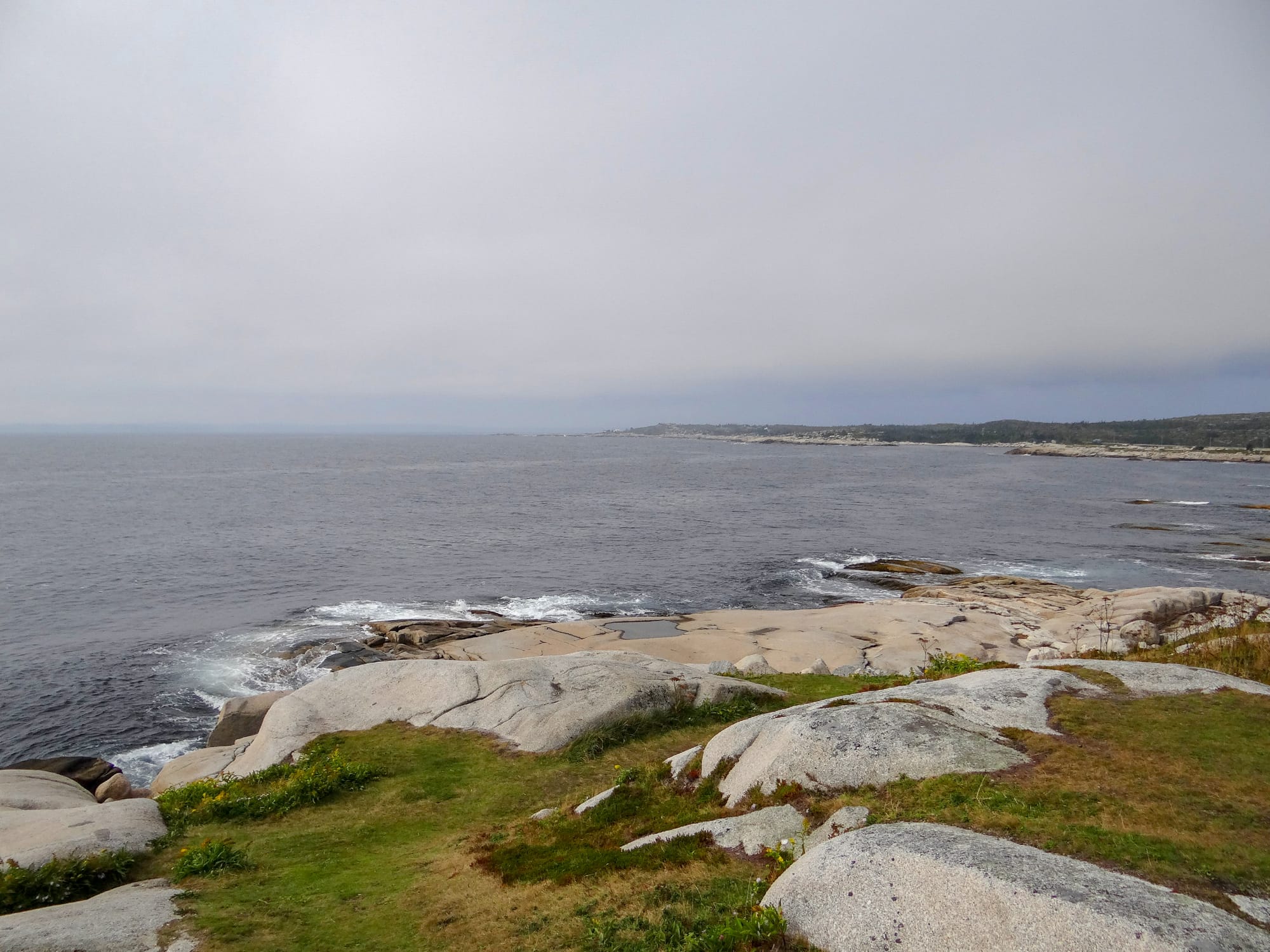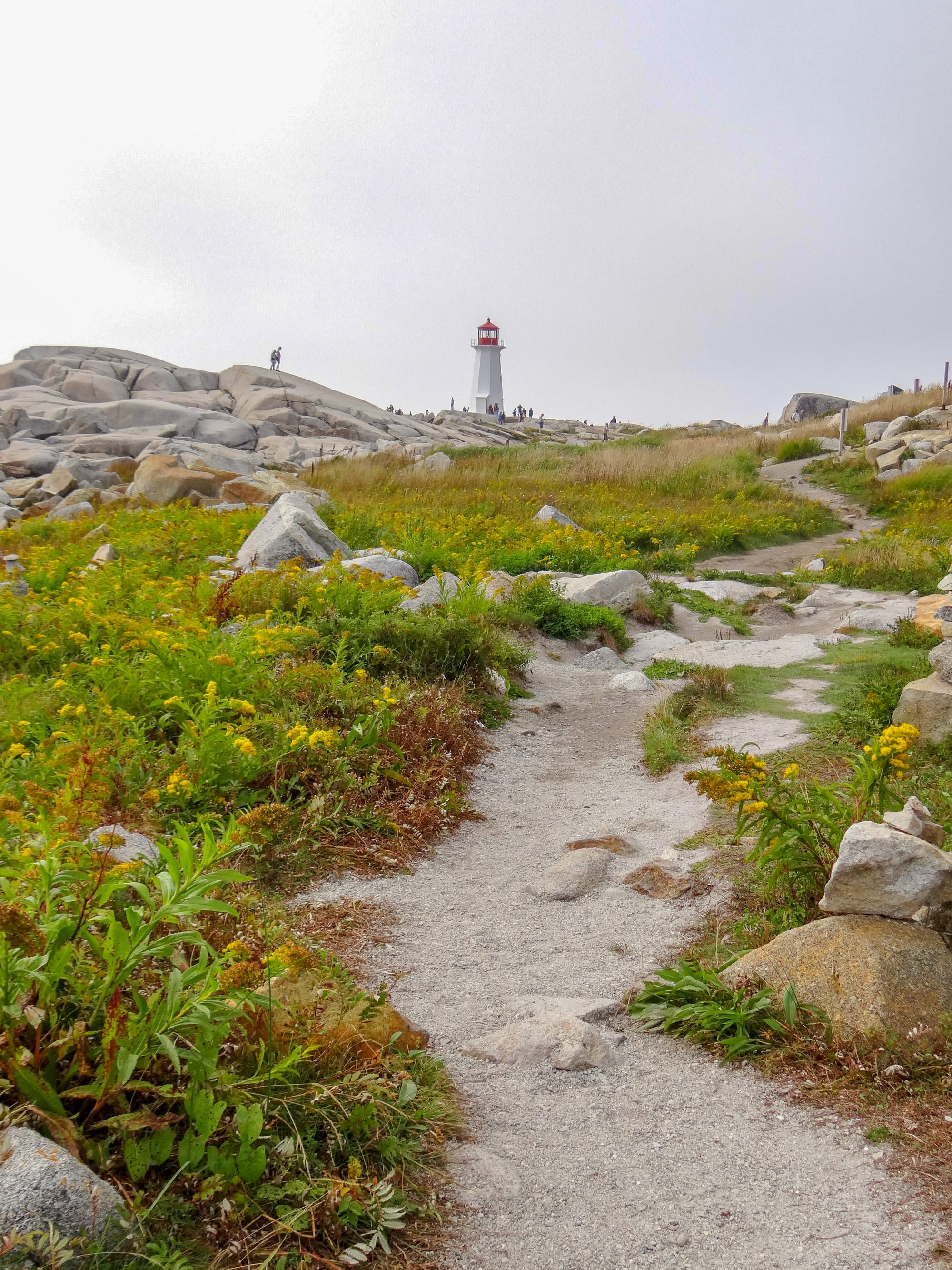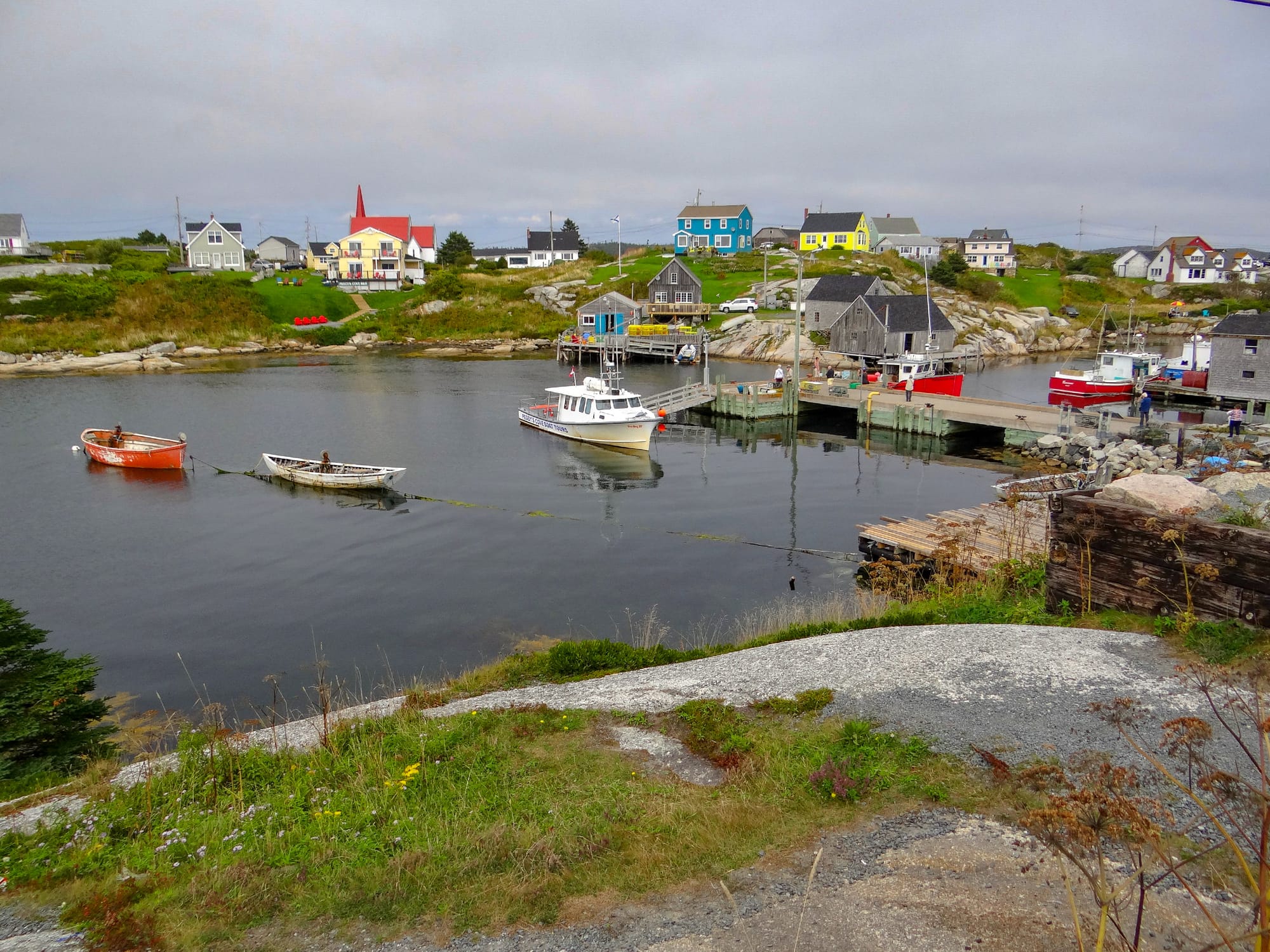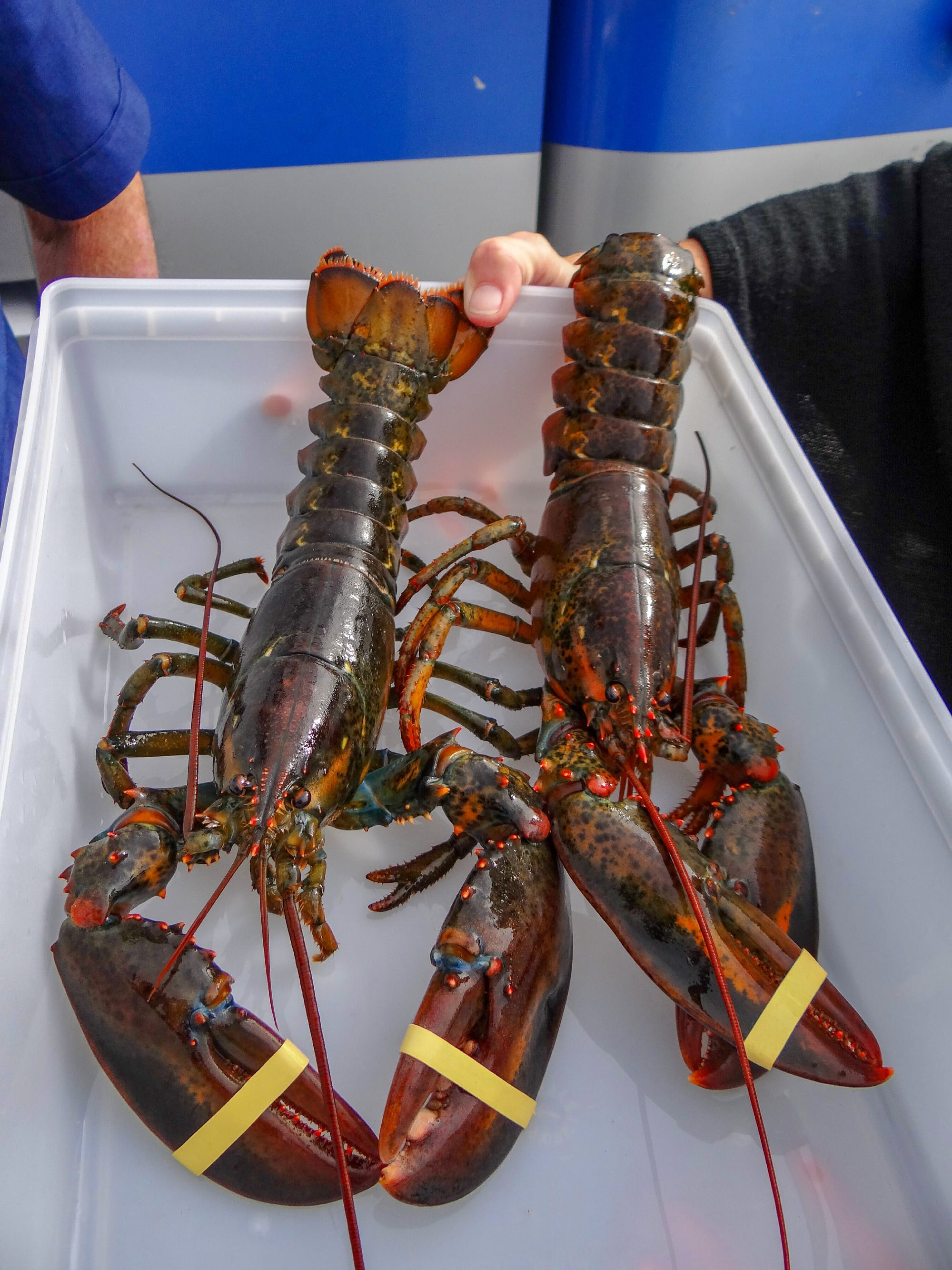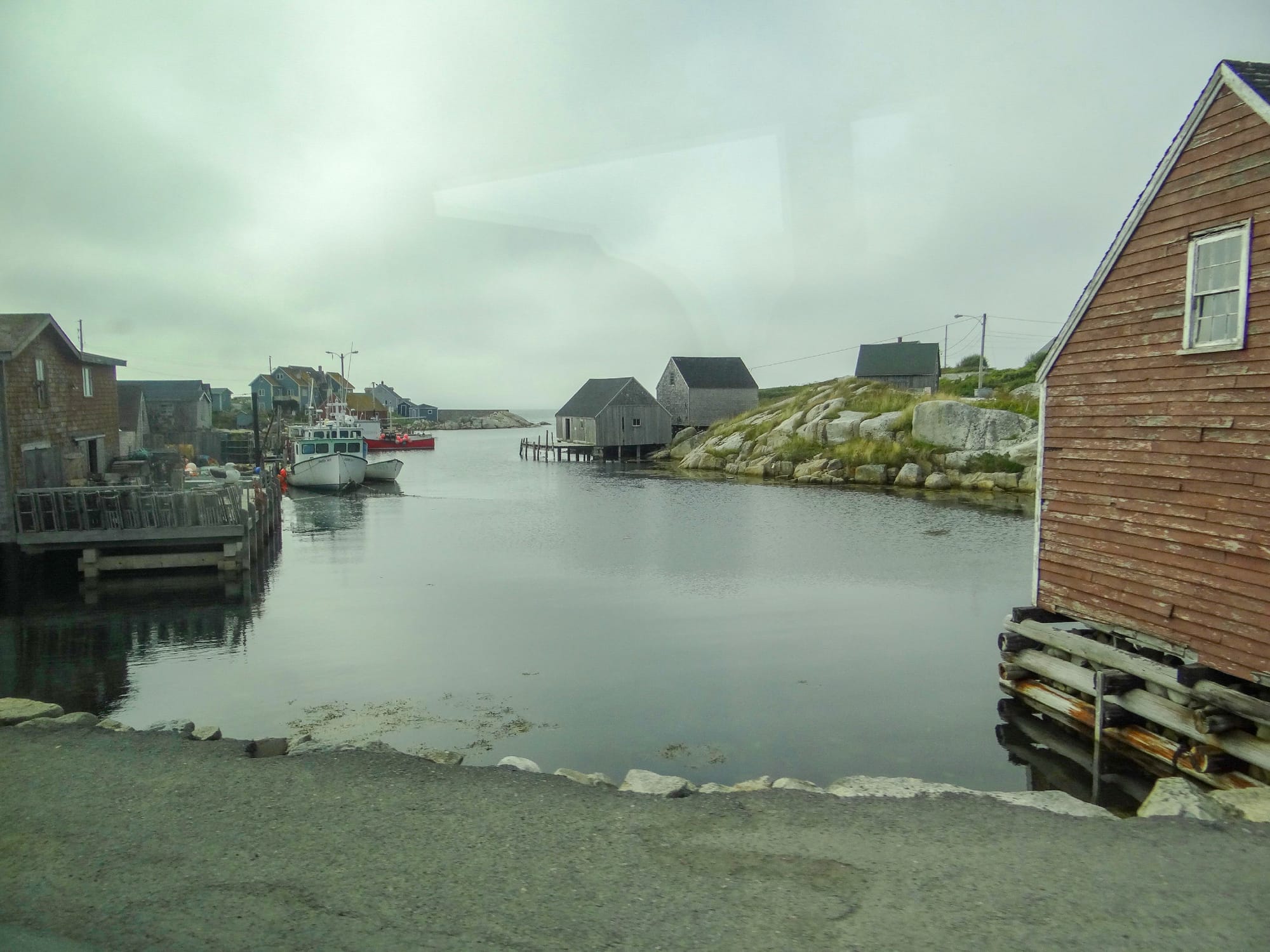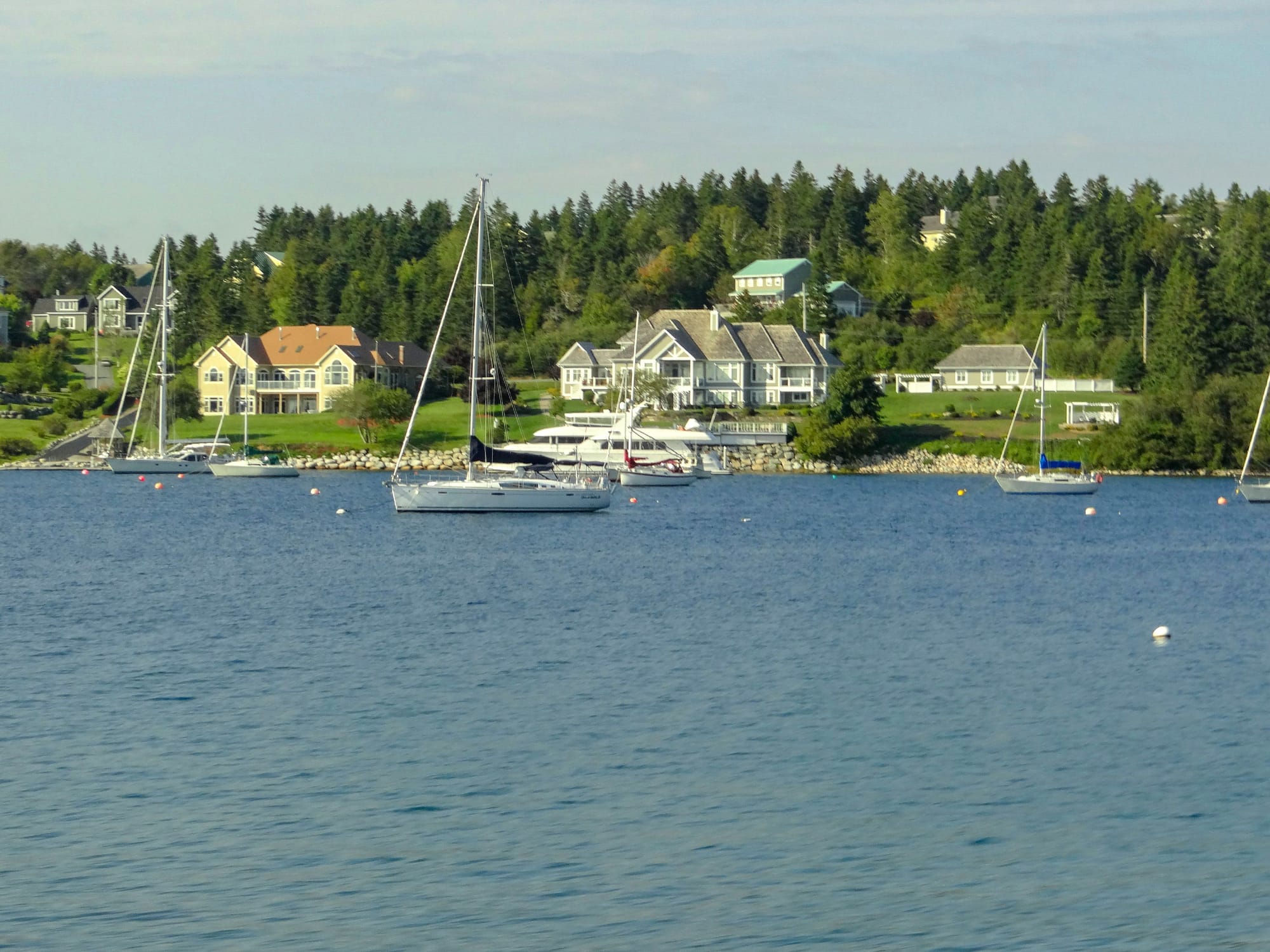 The Fairview Lawn Cemetery is the final resting place for many of those who died due to the Titanic disaster. It is a beautifully kept area to pay your respect. Our tour guide walked our small group through the cemetery while providing information about some of the people buried there. I was brought to tears. It's worth the visit.
https://www.novascotia.com/explore/history/titanic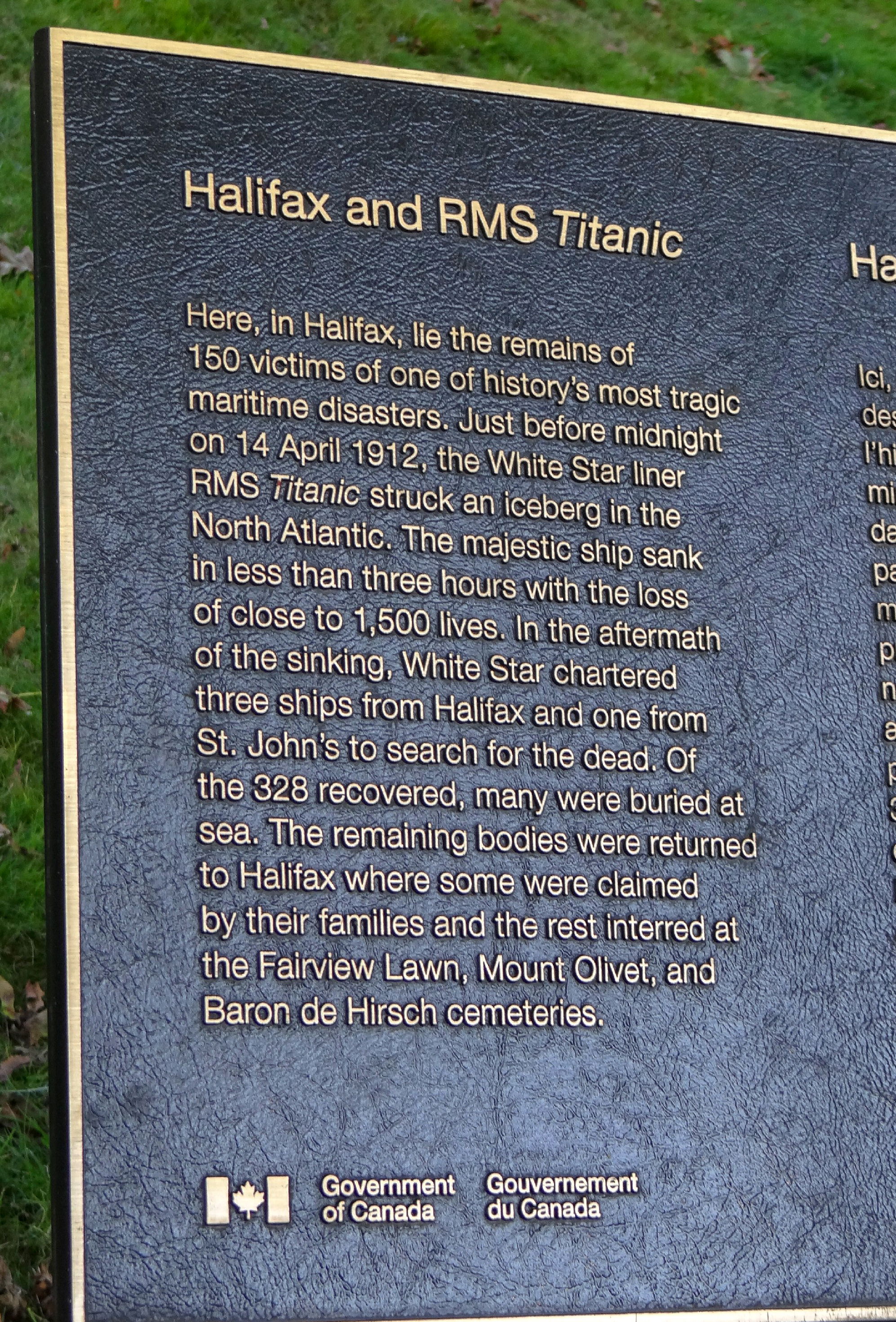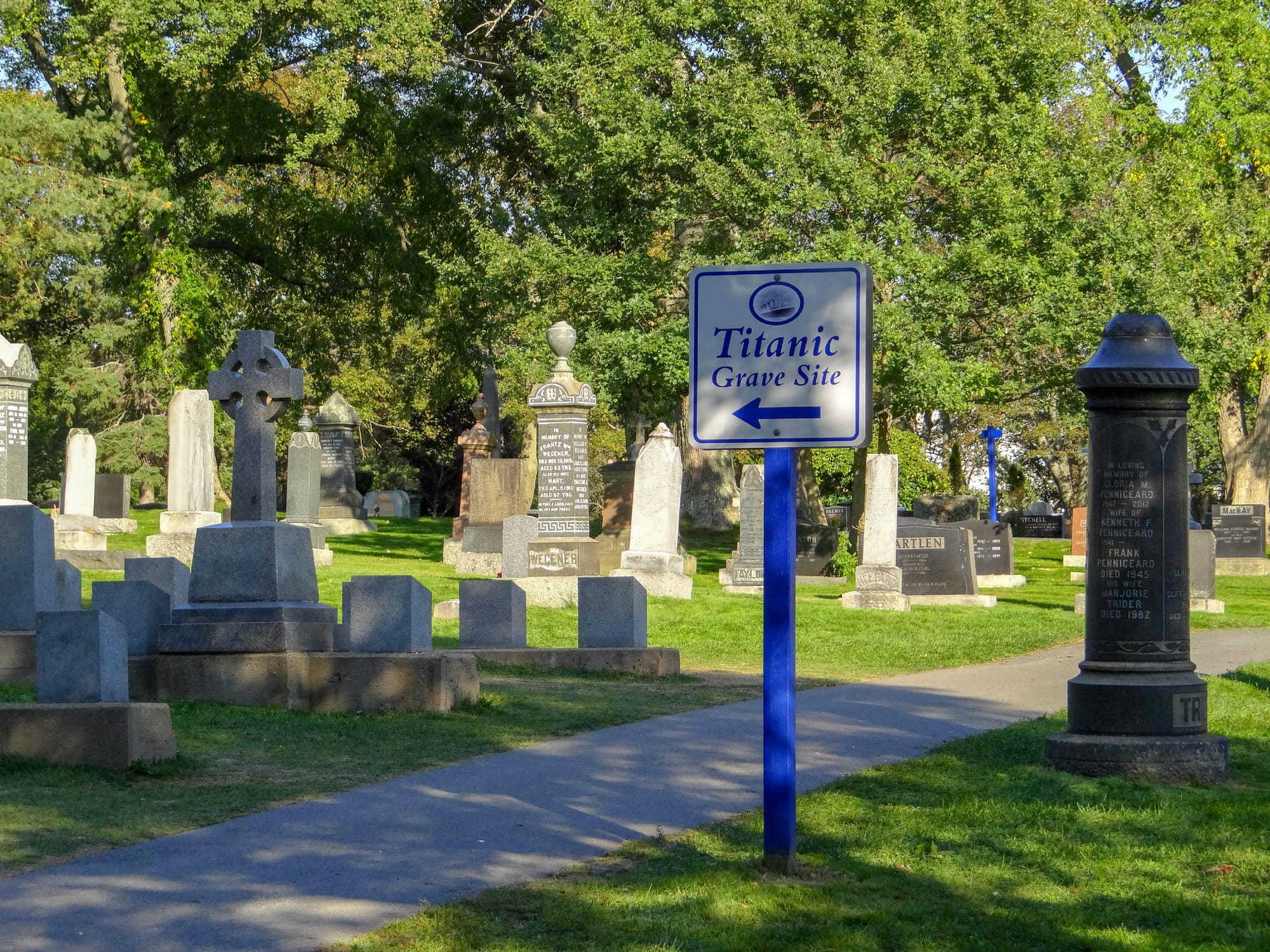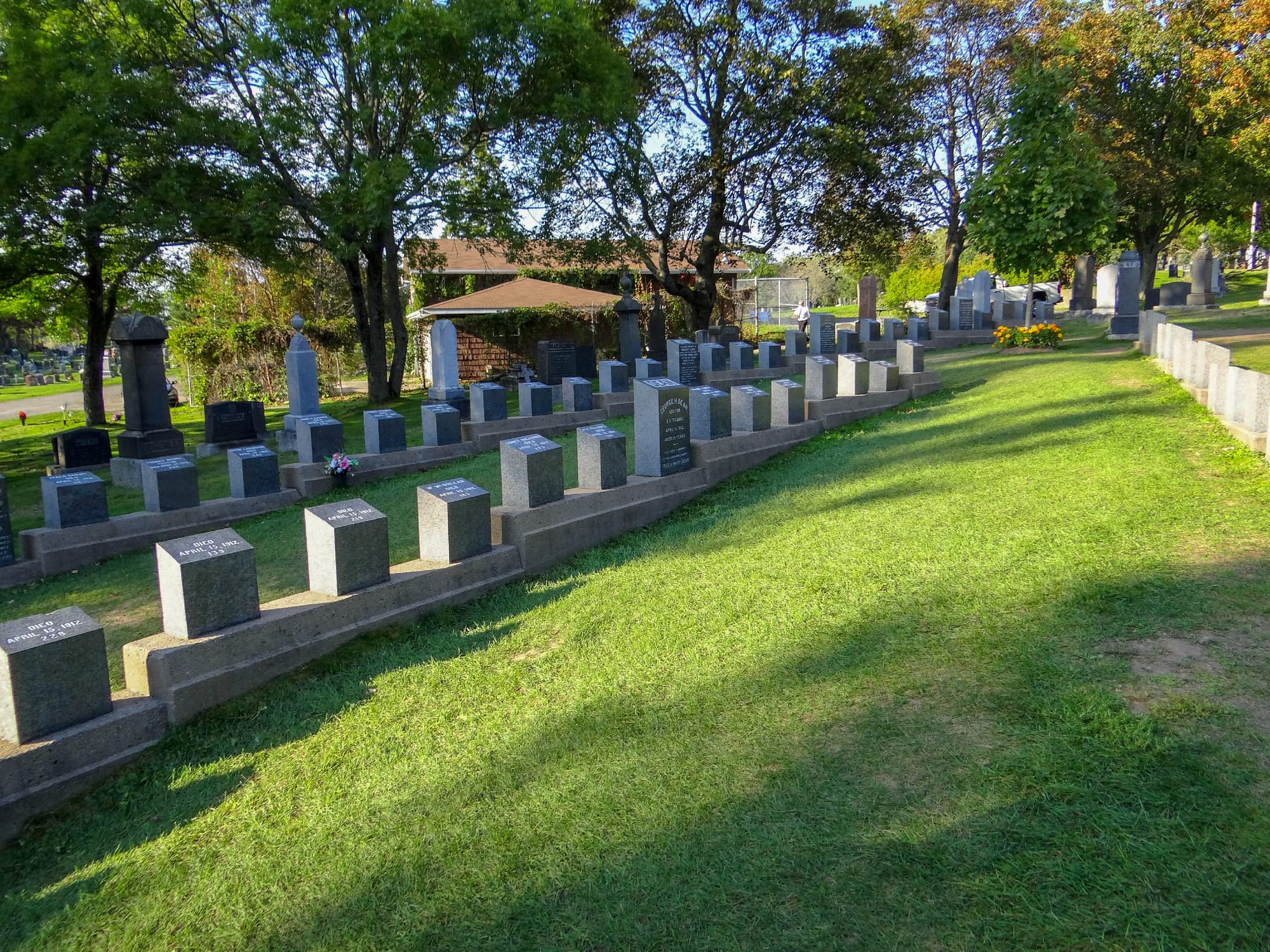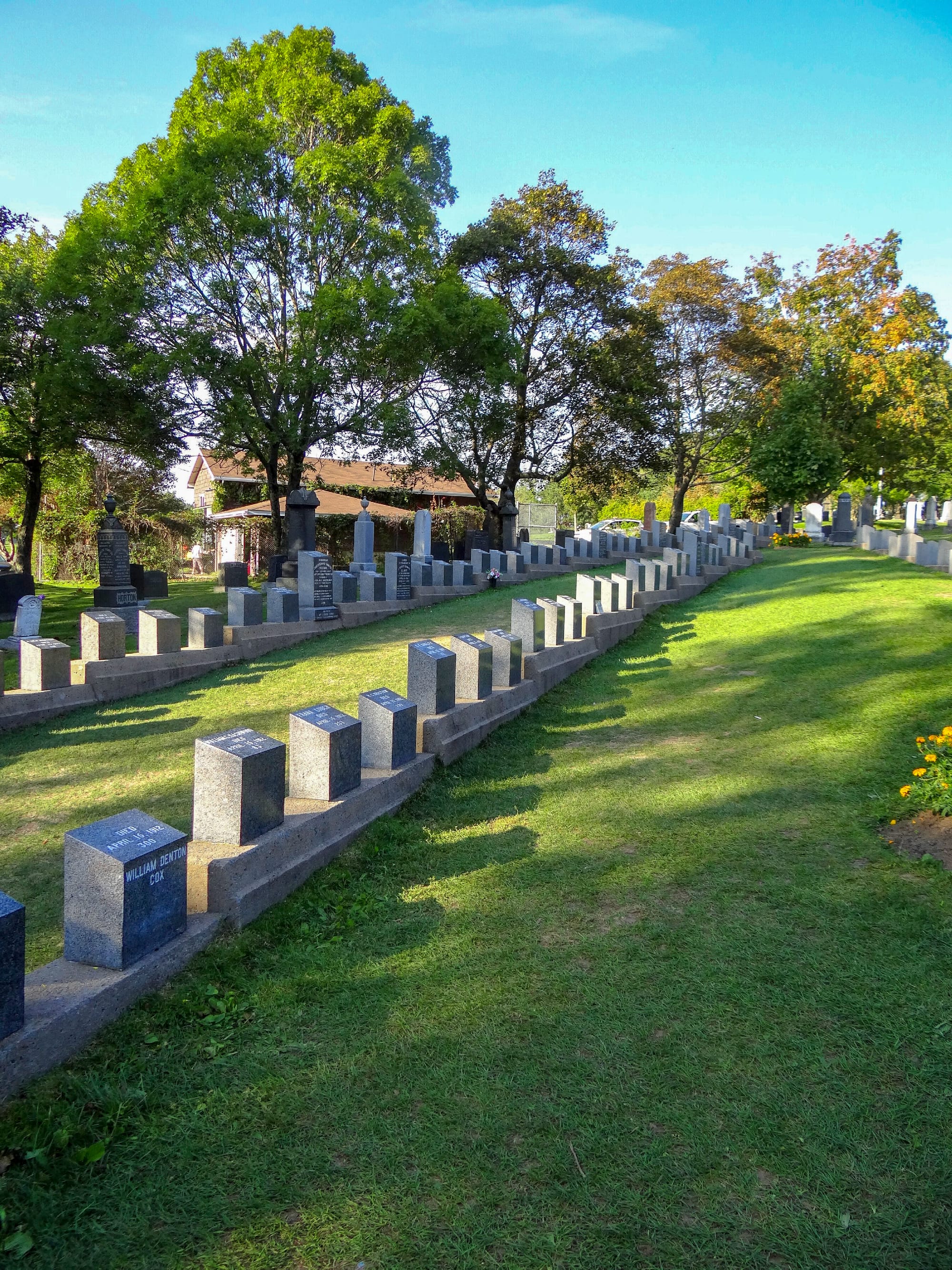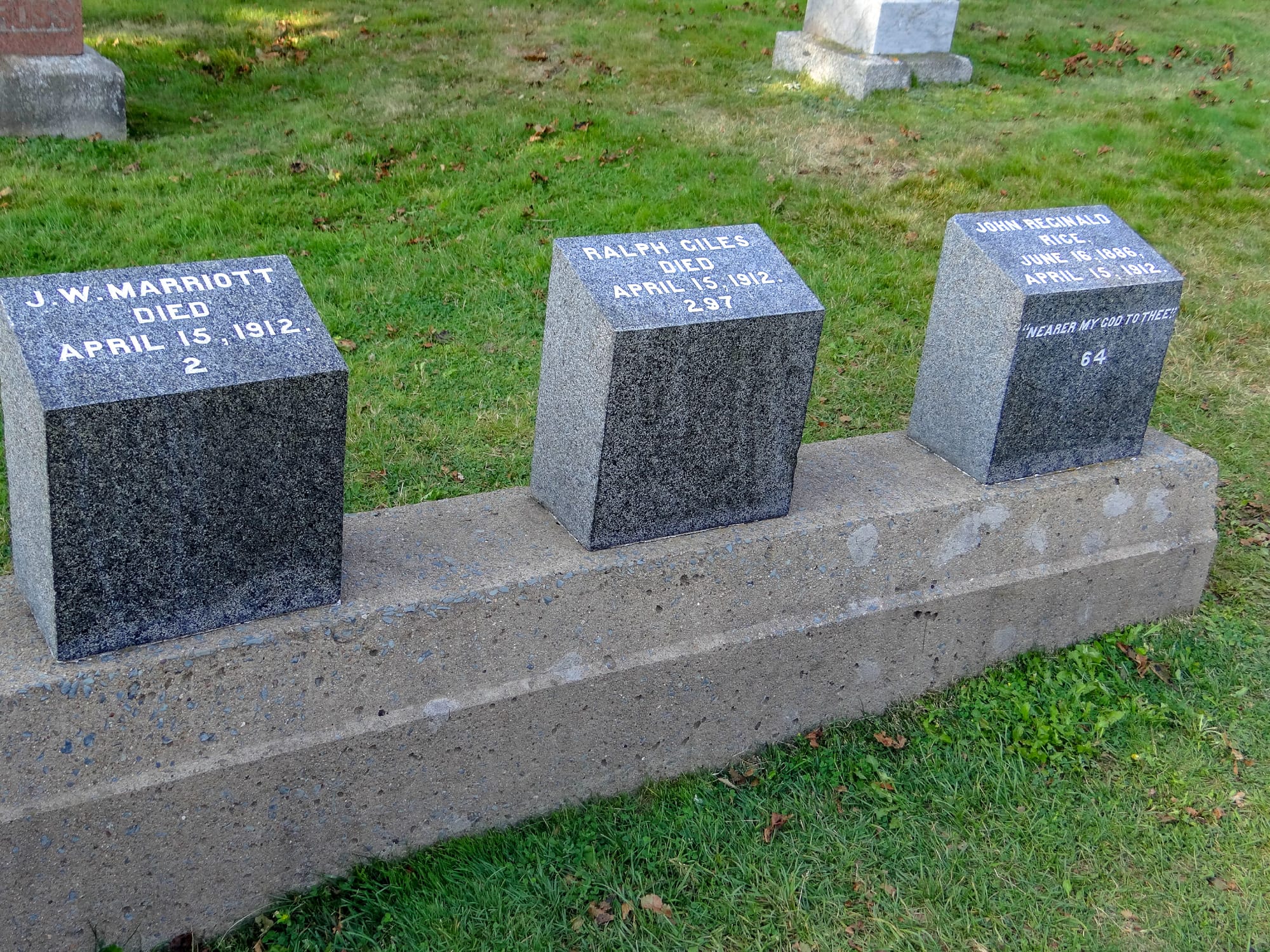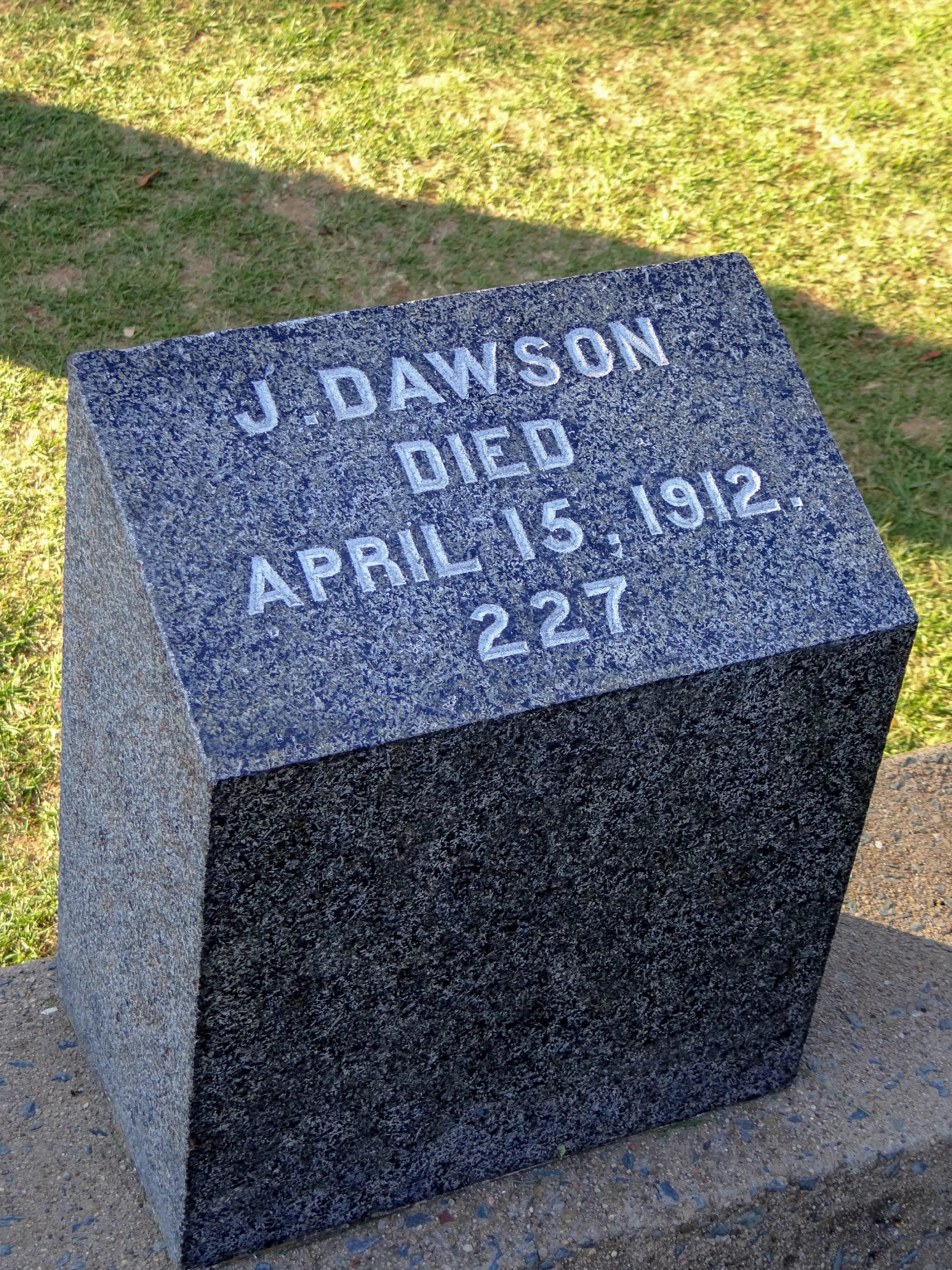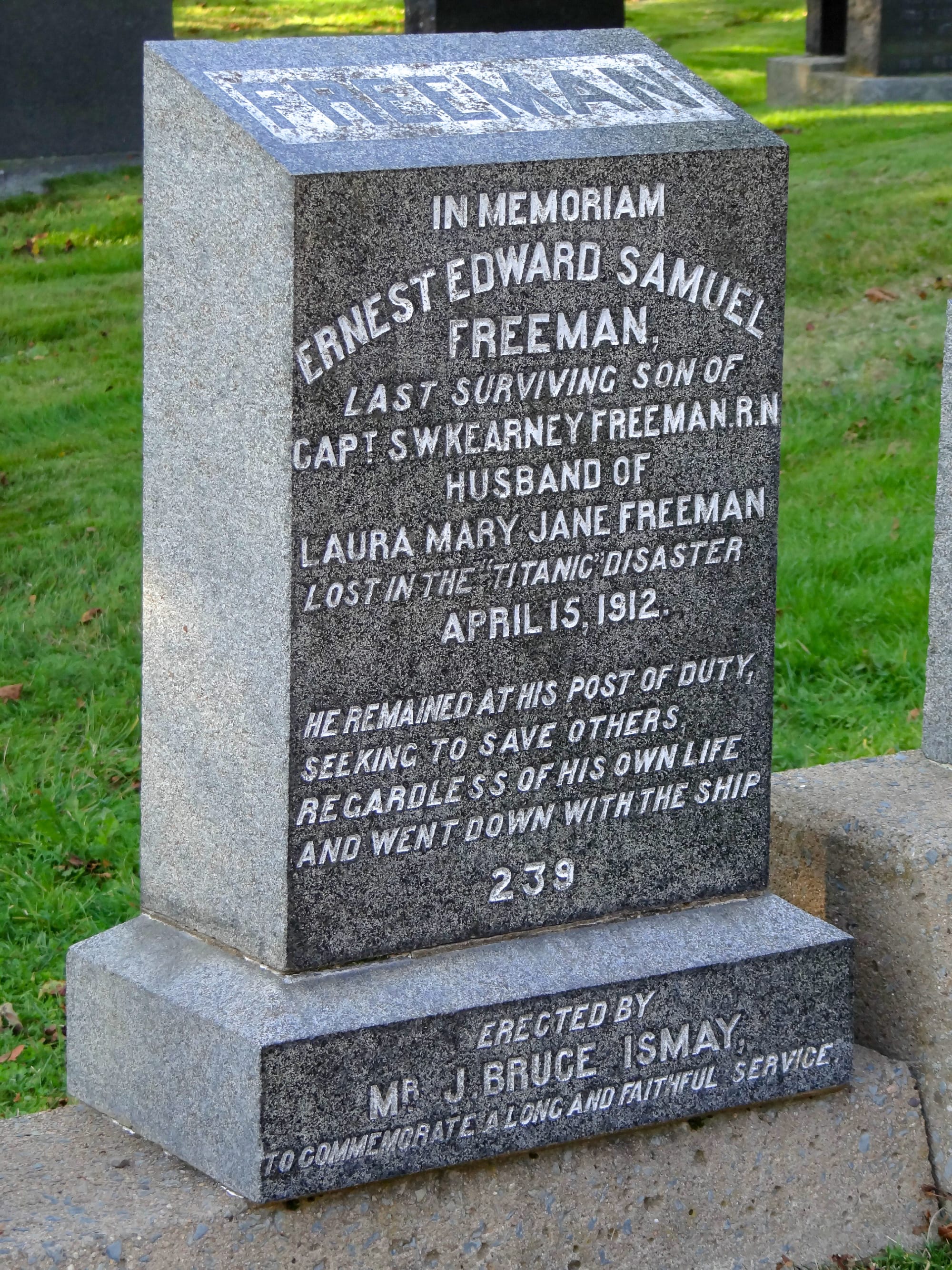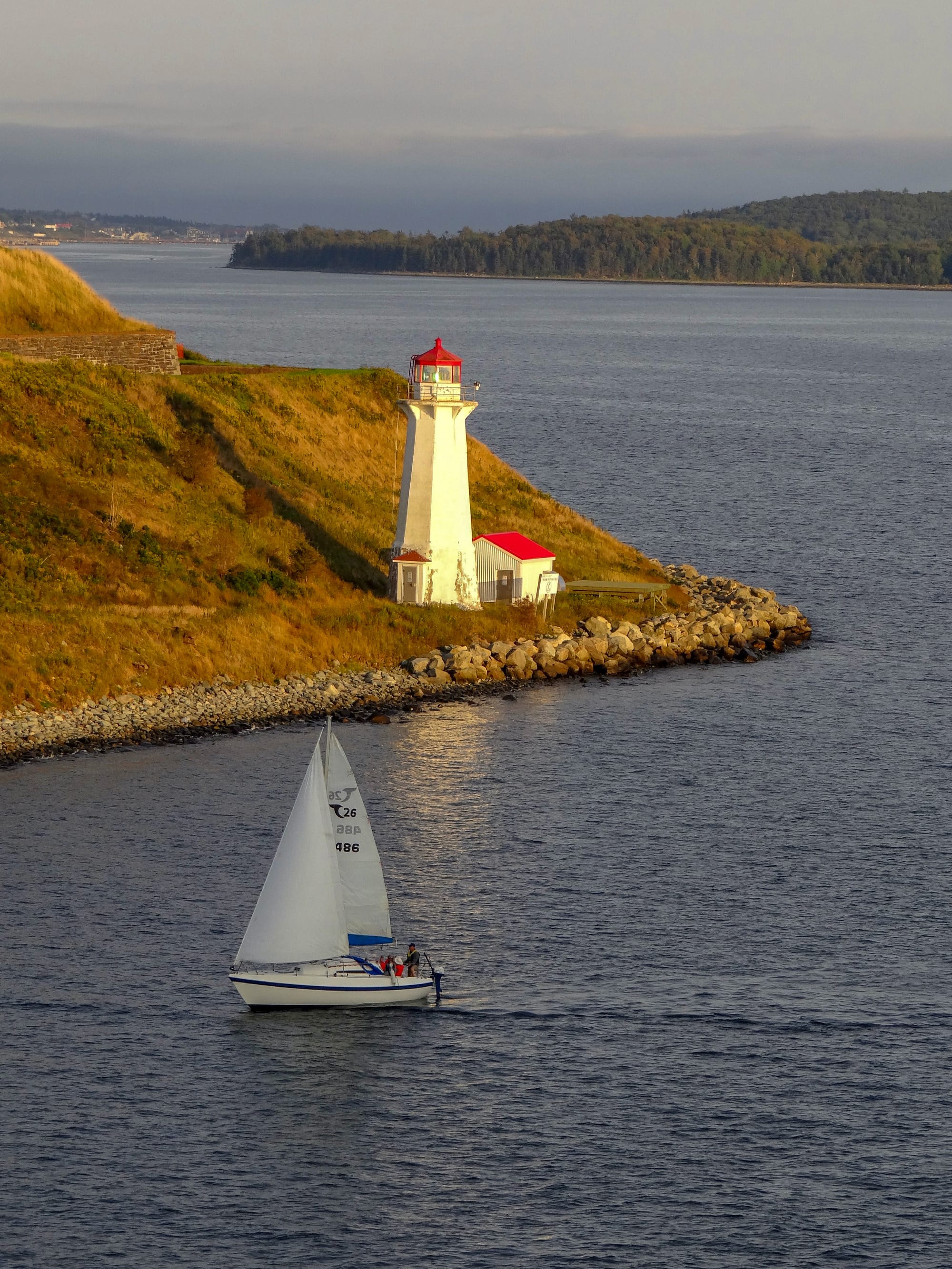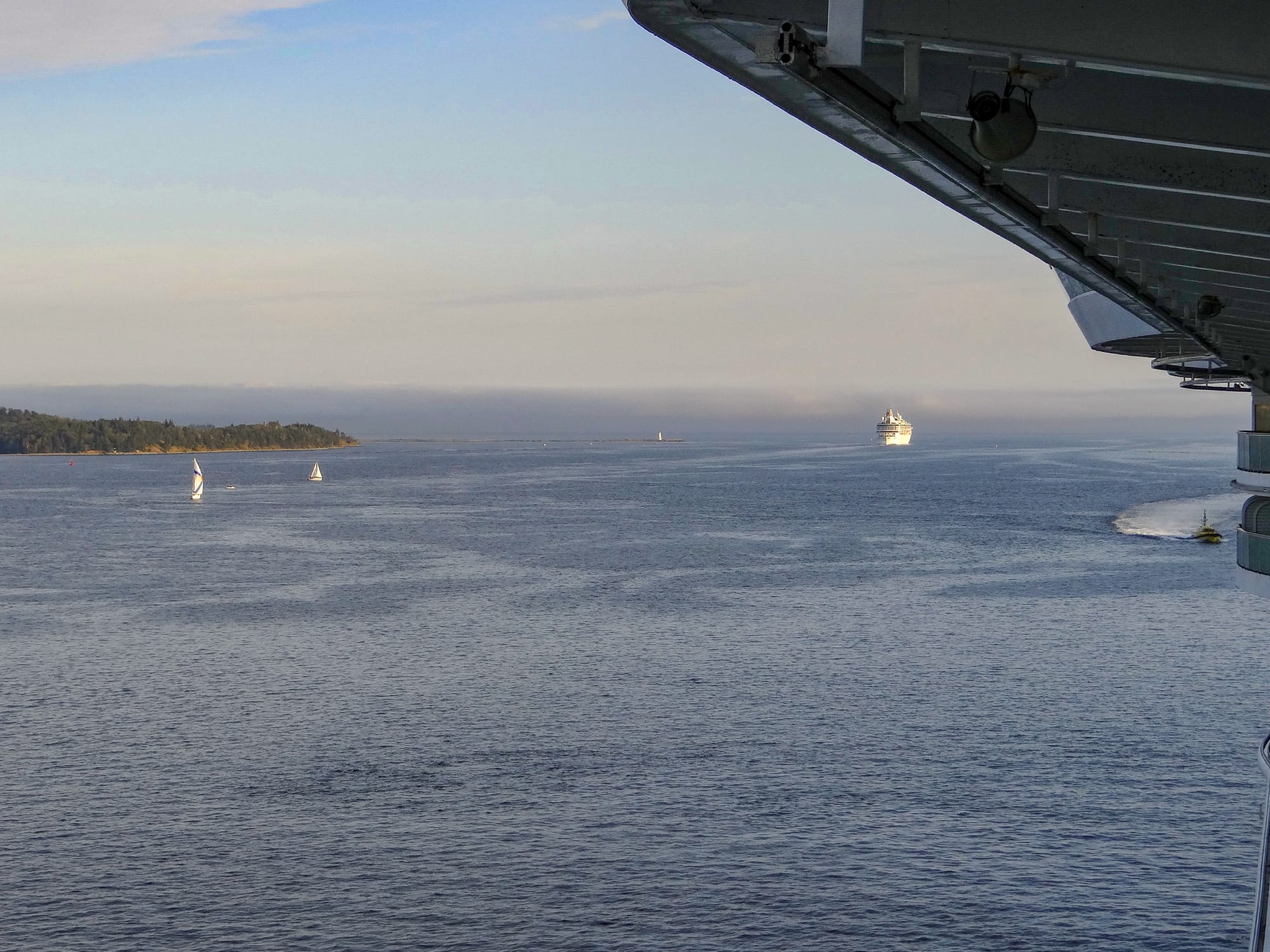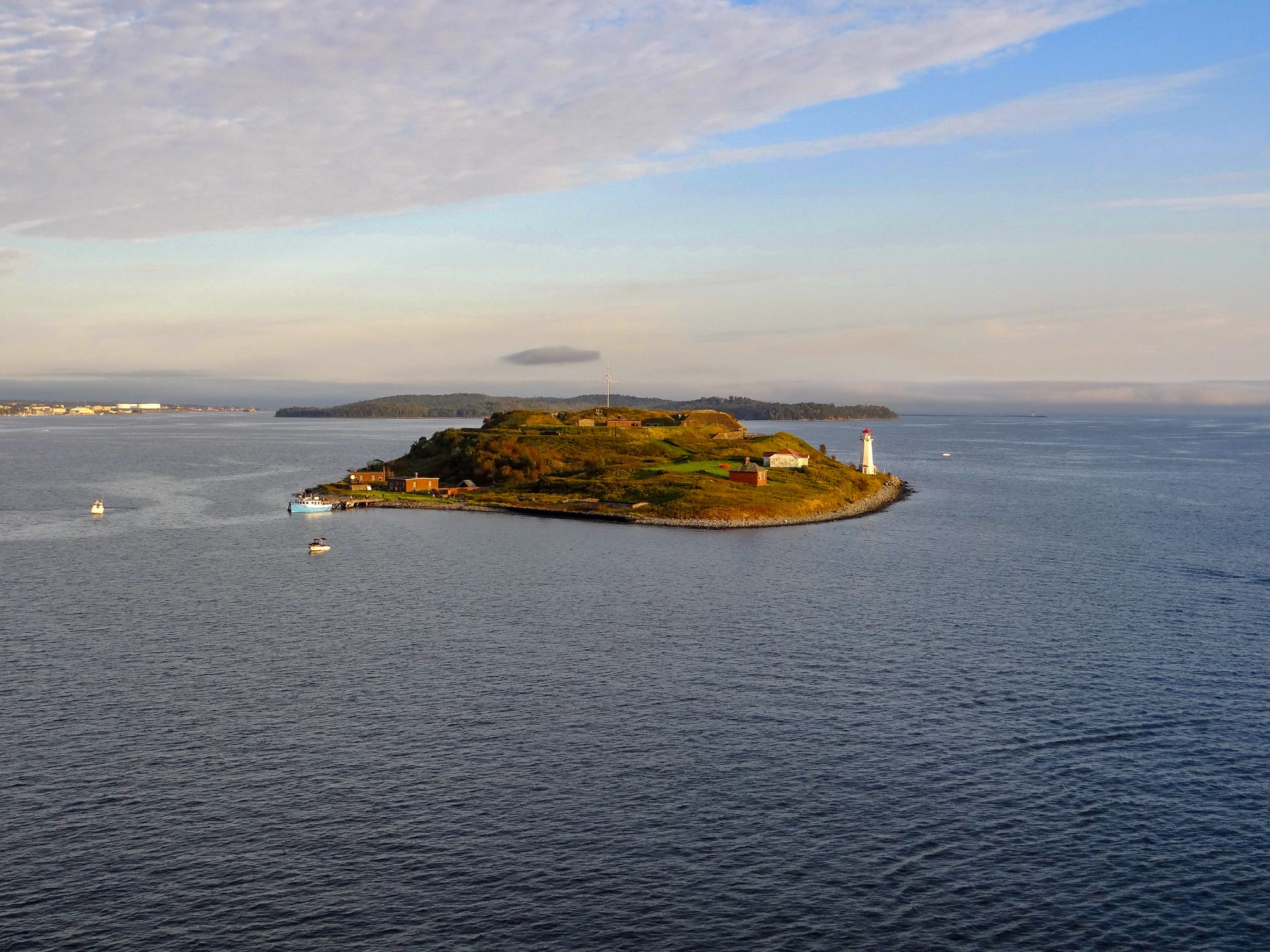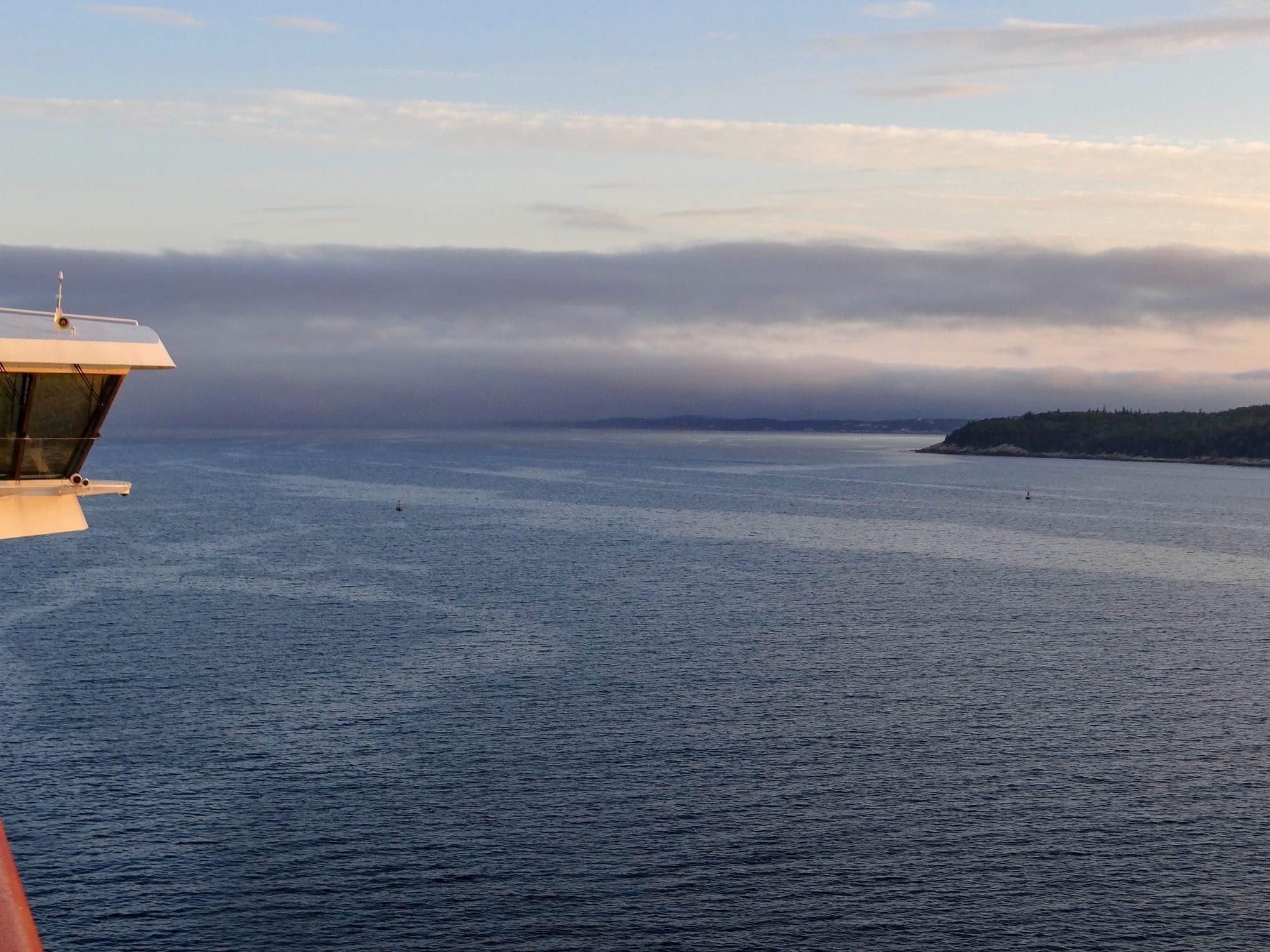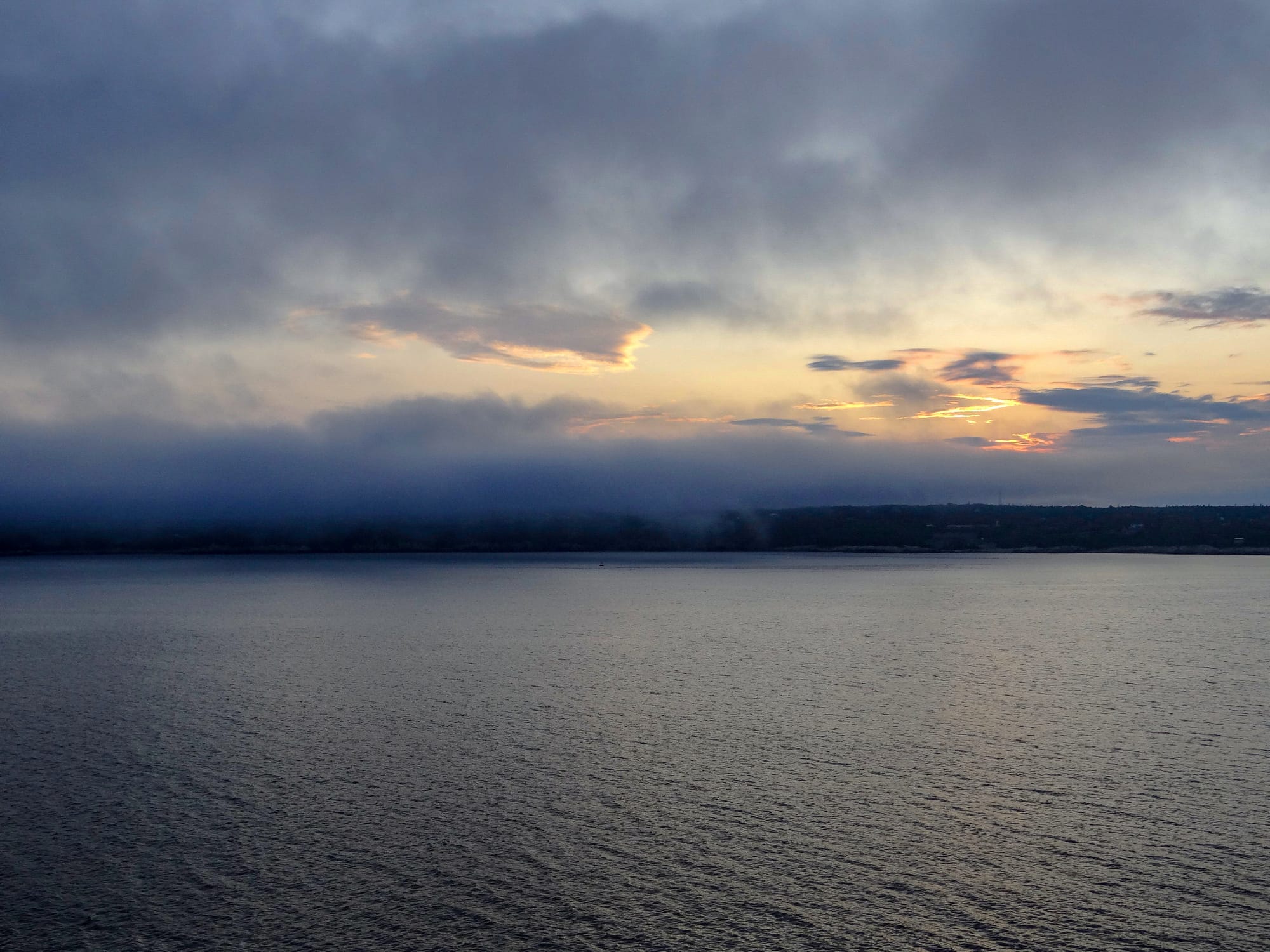 Last full day on the cruise was a full day at sea as we headed back to Boston. I was sad to be headed back.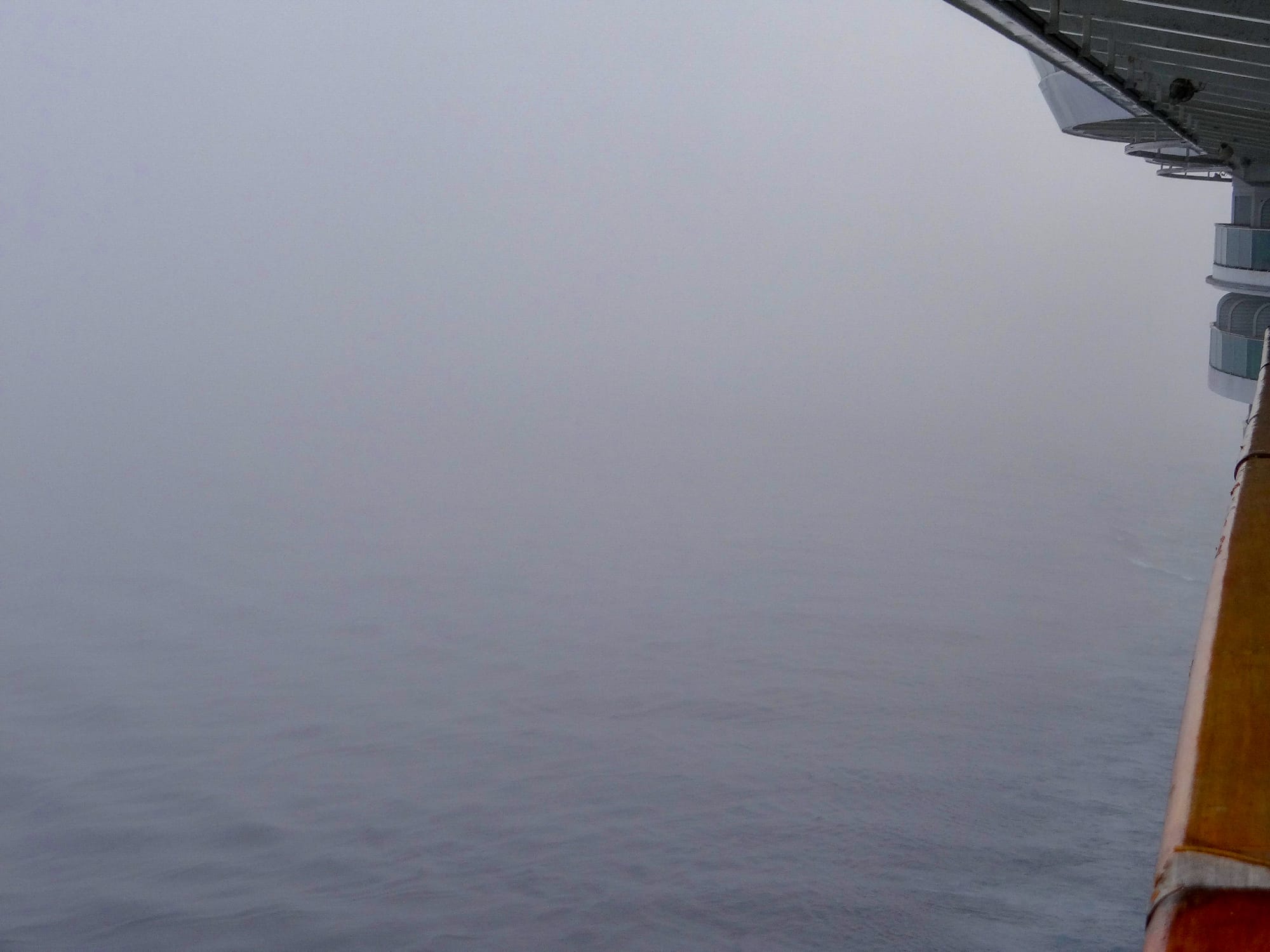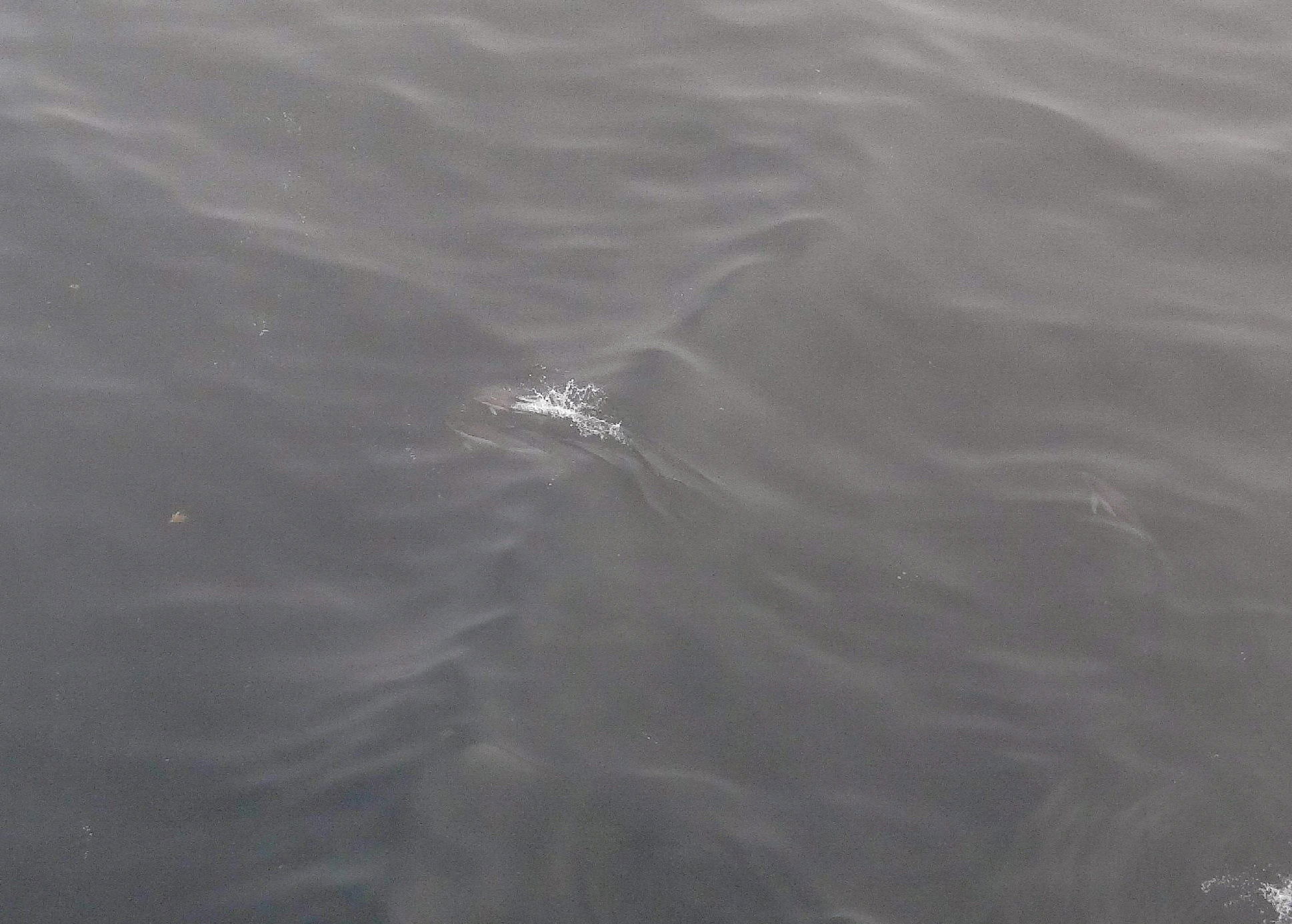 We got so lucky to see dolphins from our balcony!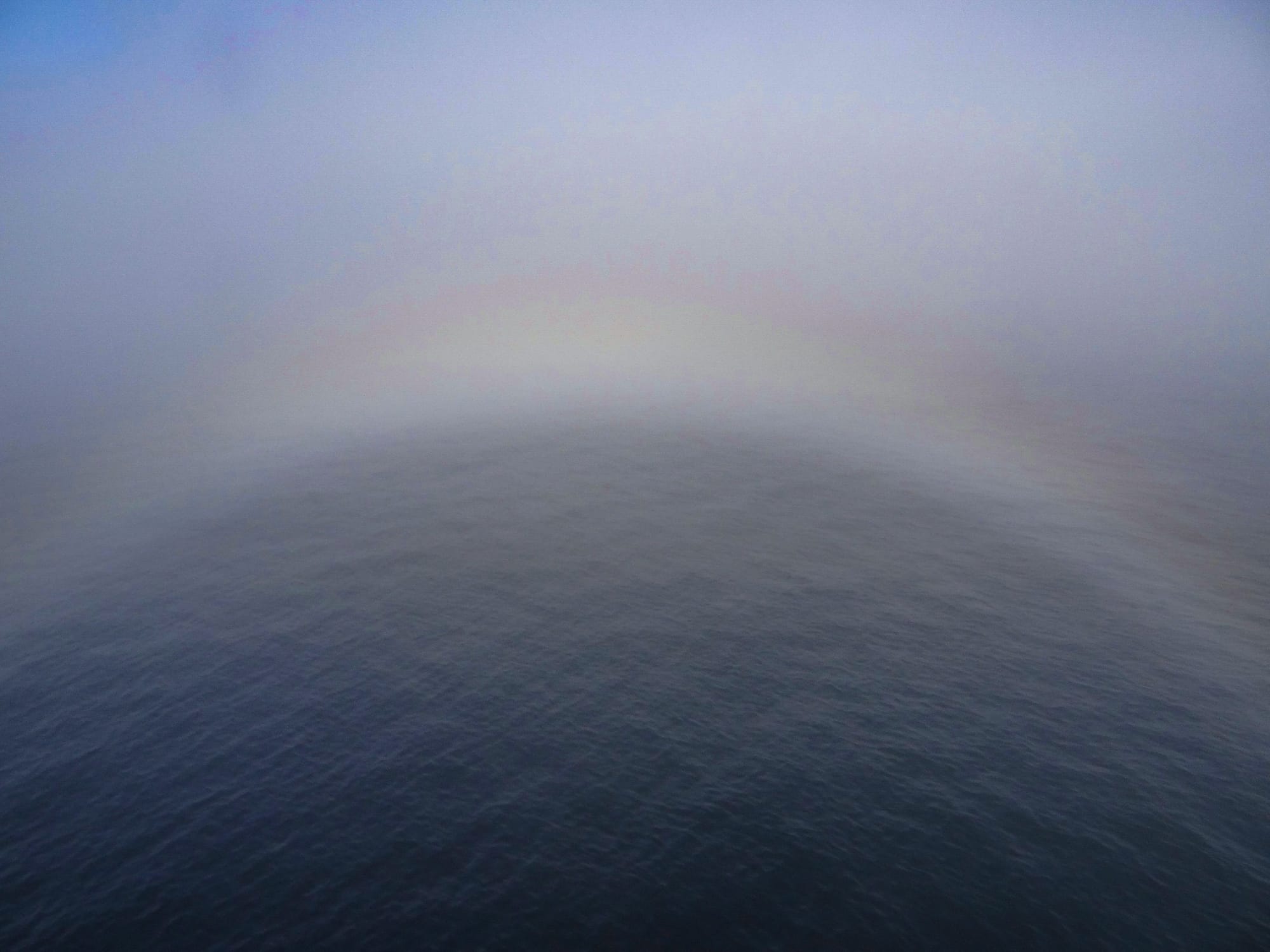 As the fog cleared it created a beautiful rainbow!
As I write this post and look through the pictures it makes me ready to go back! This was a wonderful trip and I loved every minute of it. I think I'm a New England-er at heart! If you are planning a trip I hope you have just as much fun as we did! Let me know how it goes!
With Love Always!
-Abbie