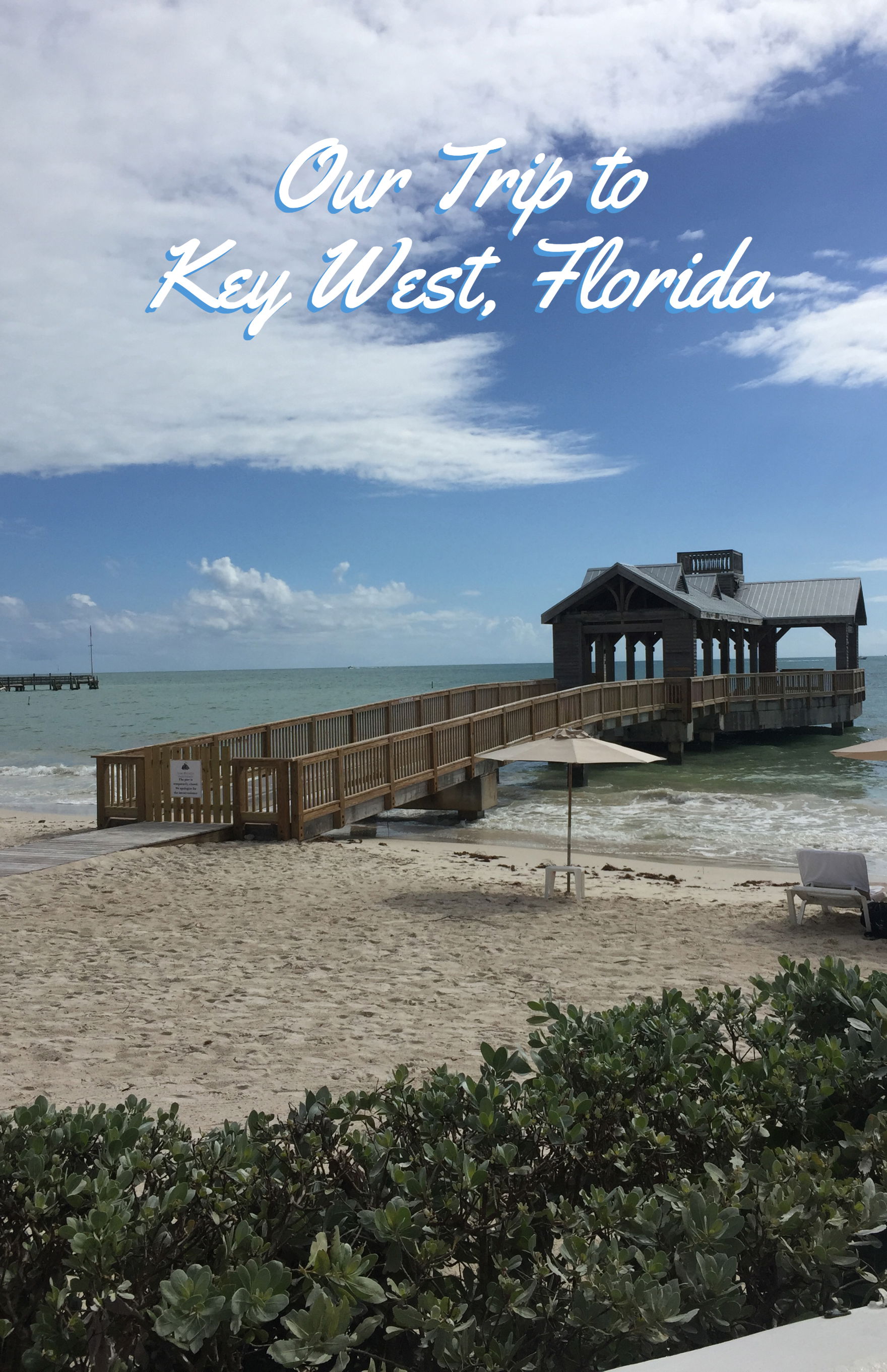 Key West.... I love you! A dream would be to one day retire there. Or even better live there now and work online! Haha, if only... We visited for a few short days in November after attending the NASCAR Homestead Miami race (which was amazing, see my separate blog post). We flew in from Miami and drove down in a rental car. The drive from the race track was about 3 hours, but it wasn't a bad drive. There wasn't much traffic and it's a straight shot down so navigating was a breeze!
We stayed at The Reach, Key West WALDORF ASTORIA RESORT. I loved it! The resort is beautiful. It is located on the south side of the island so you are further away from the more touristy attractions like Mallory Square, but I didn't find that to be a problem. The island is small enough that we were able to bike there quick and easy. The hotel has bike rentals for an affordable price which was very convenient. The hotel has its own private beach and a beautiful pool. It's also not very big which I loved because it didn't feel crowded, instead, it had an intimate feel. It has its own restaurant that serves lunch and dinner. We ate lunch there one day out on the patio and the food was amazing! The hotel is also close to the Southern Most Point monument. You could easily walk to it. We rode our bikes by it one day but didn't stop because of the long line of people waiting to take a picture with it.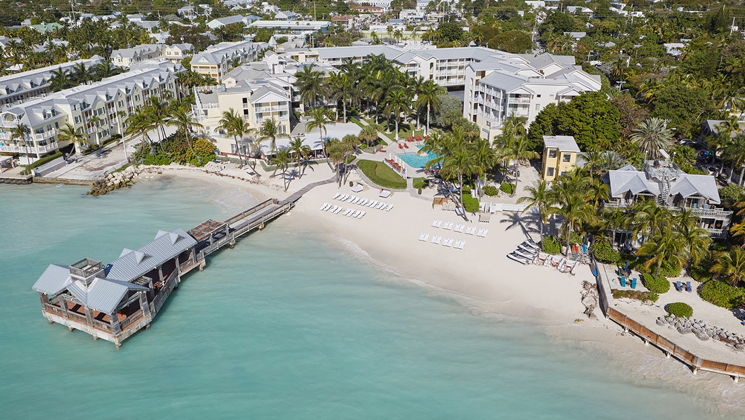 Click the photo for more information on The Reach Hotel!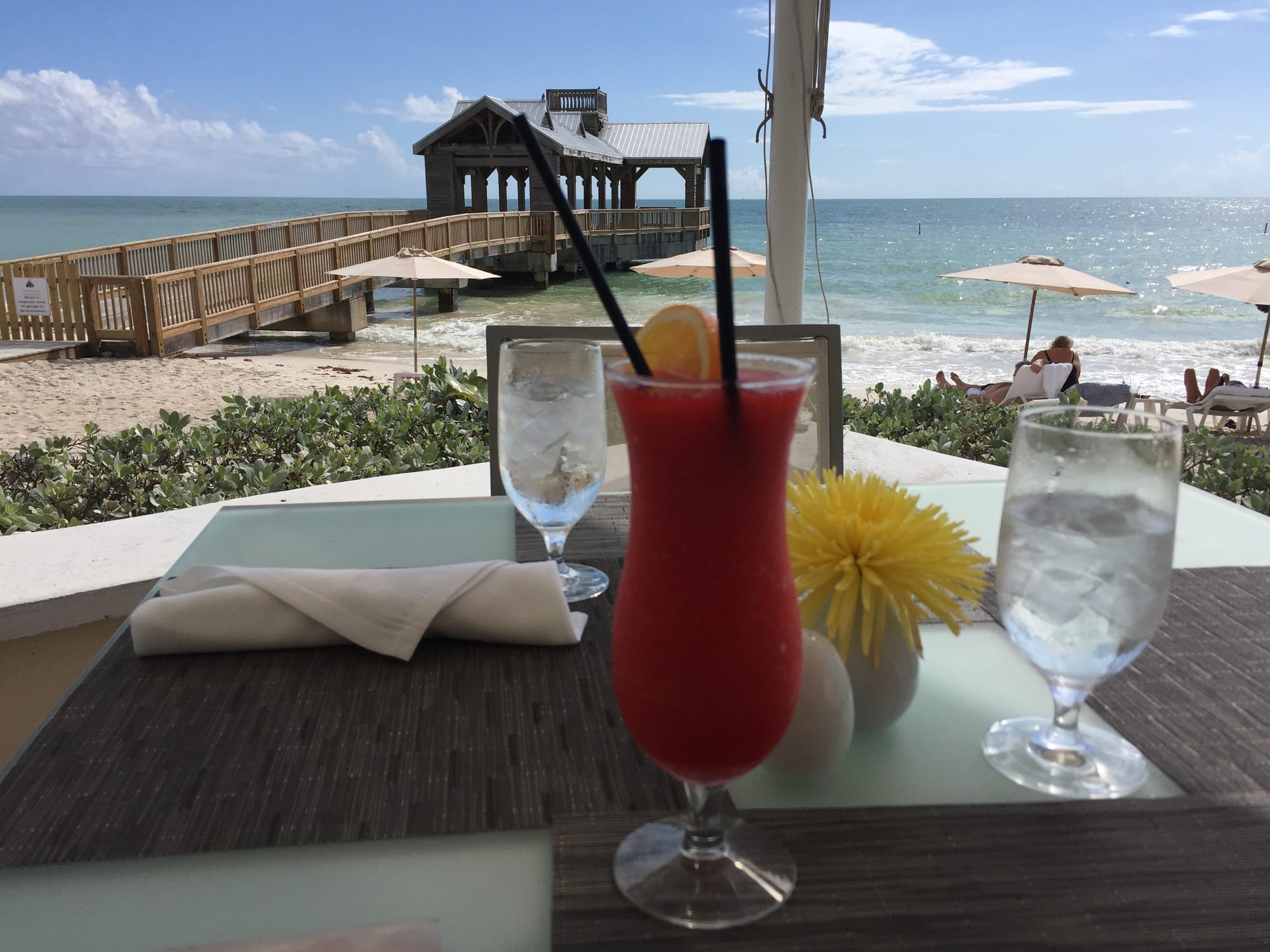 View from our lunch table. On our first full day, we visited the Dry Tortugas National Park. It was the highlight of our trip. Check out the blog post I wrote talking all about the amazing time we had!
The next day we took the bikes from our hotel all around town to see the sights. We went shopping, to the public beach, and to Fort Zachary Taylor. We also biked to the Edward B. Knight Pier, and around to Mallory Square to see the sunset. Renting bike's was a blast and made it easy to see every part of the island. There are bike racks outside of almost all the shops and our bike rentals came with locks and keys for worry free parking! I highly suggest you take advantage of the bike rental opportunity!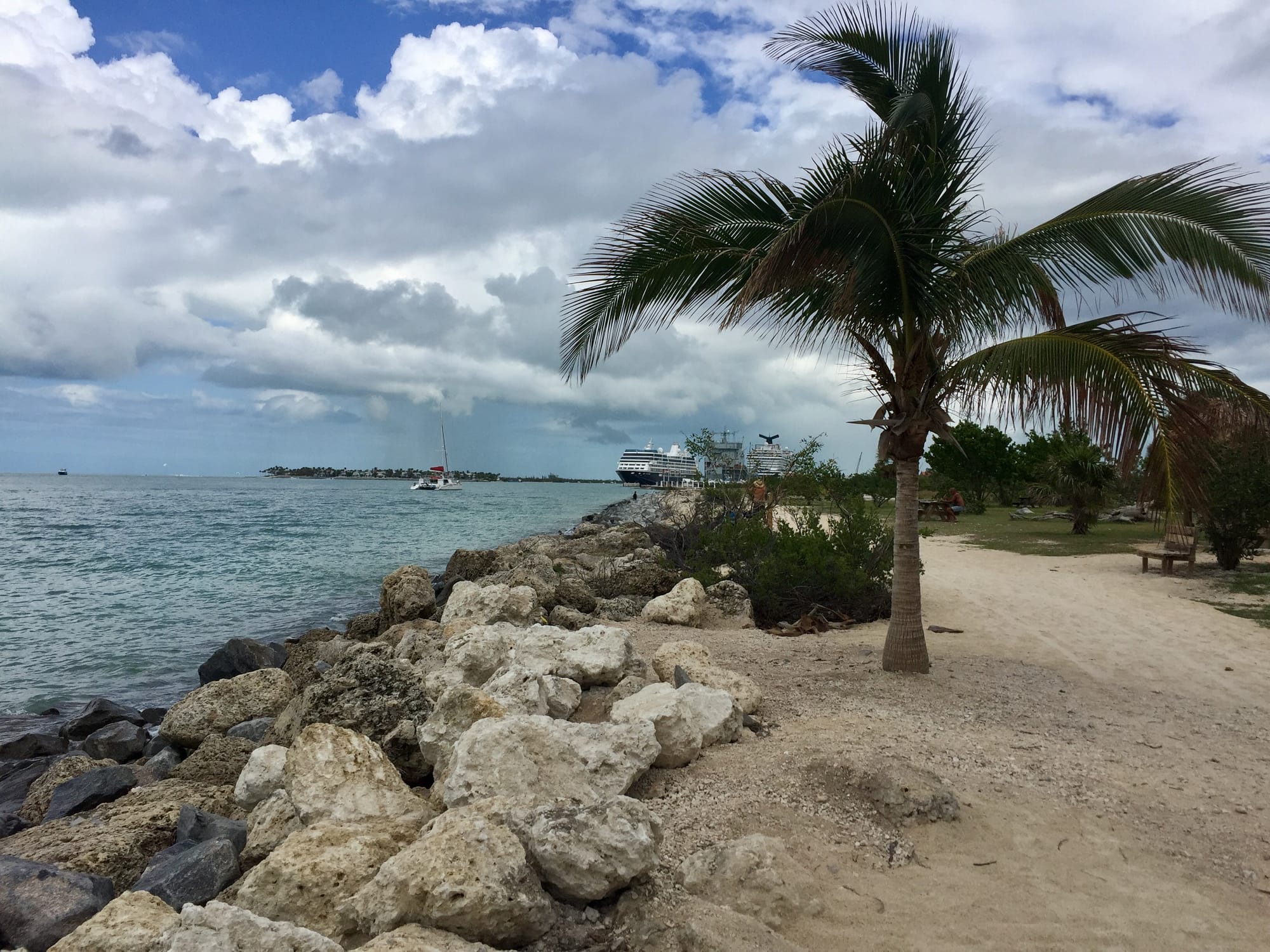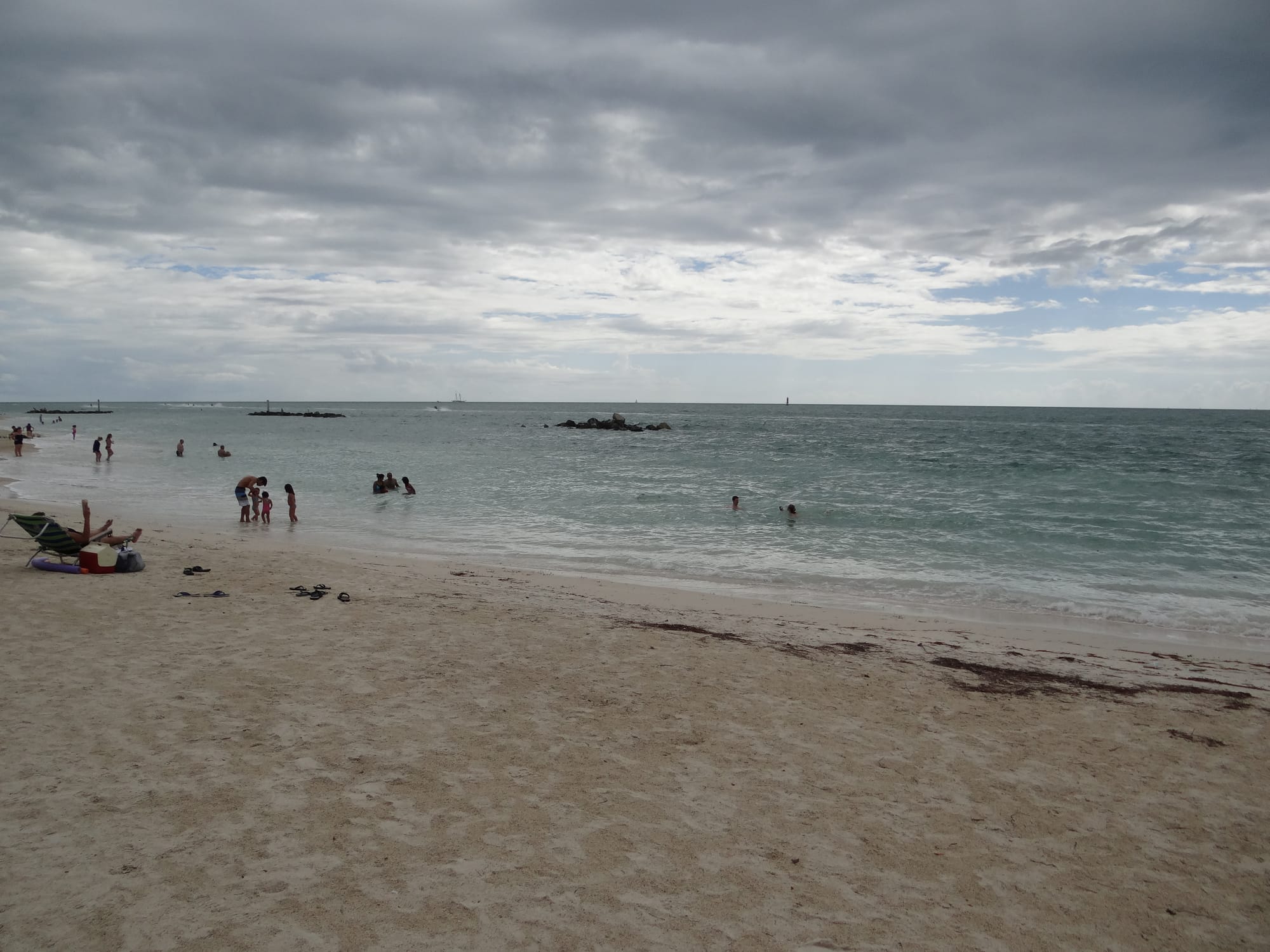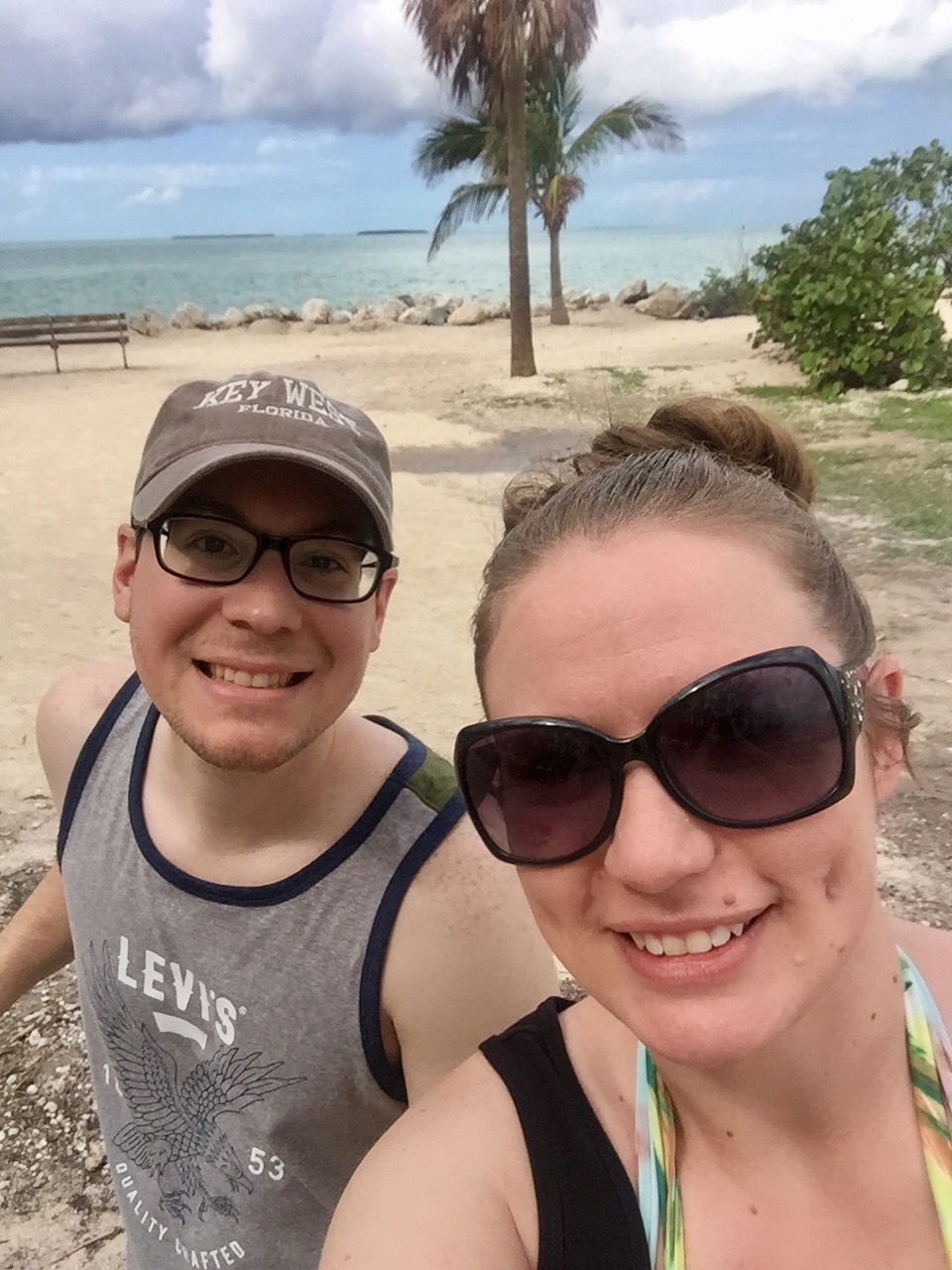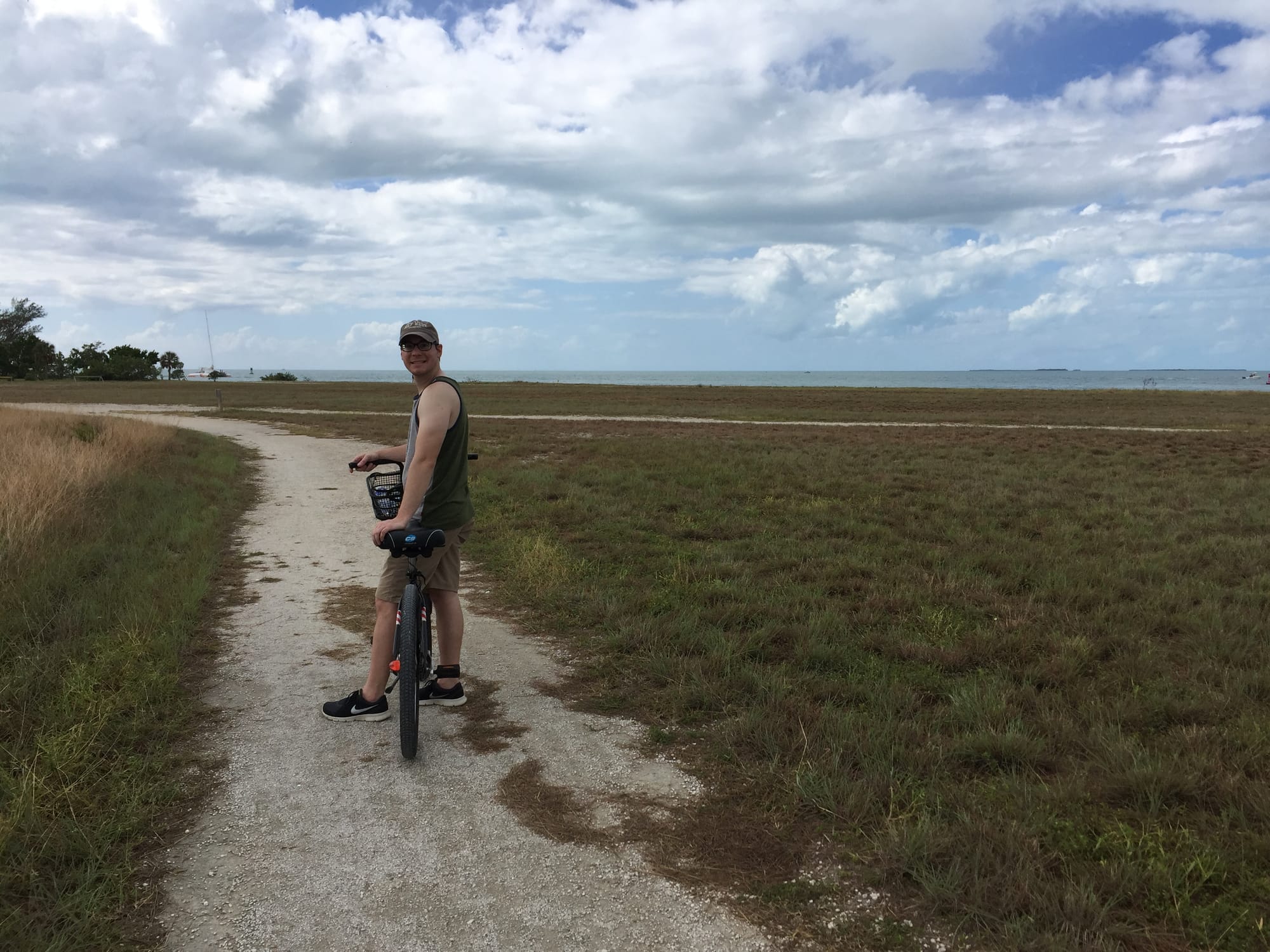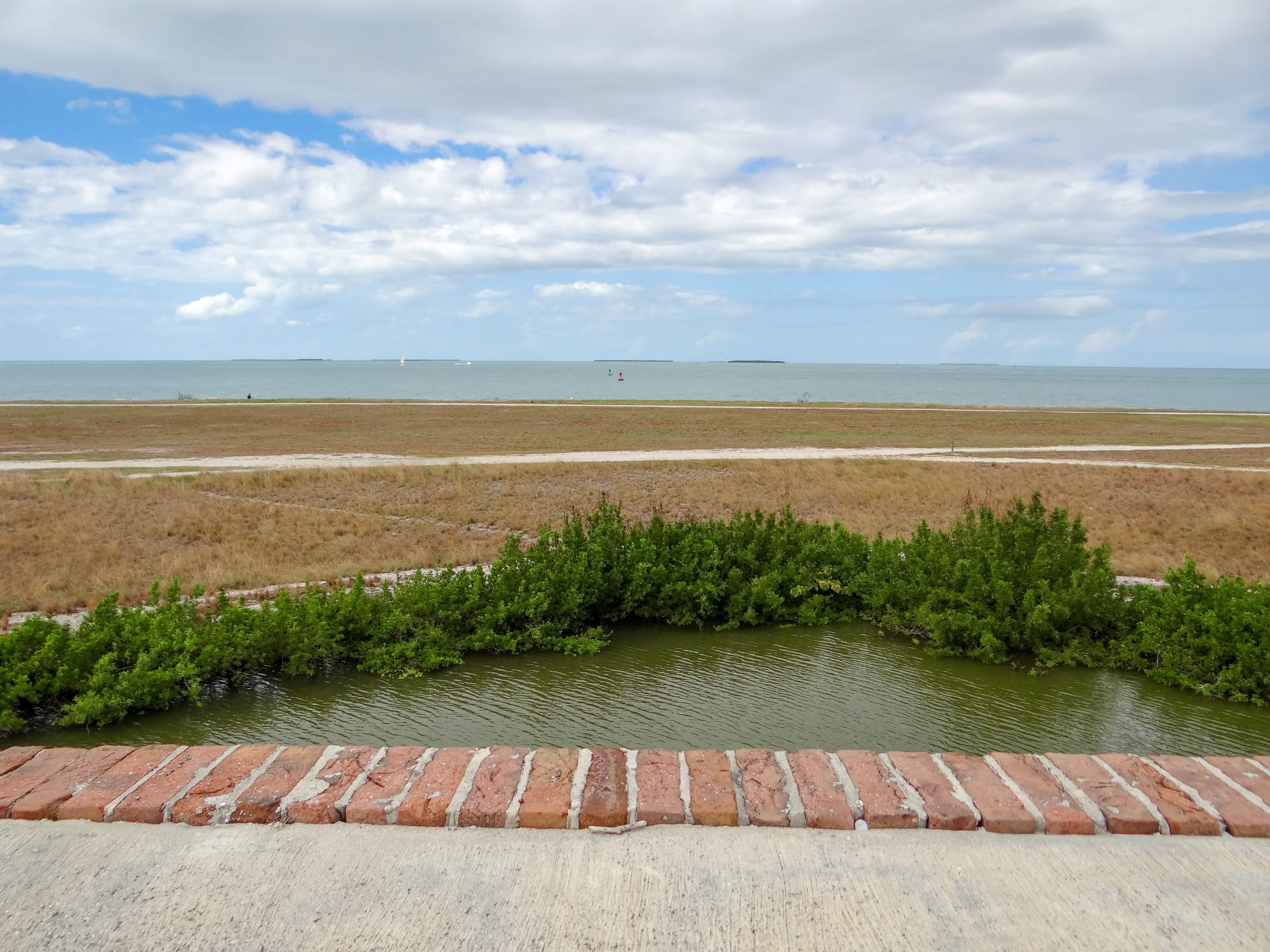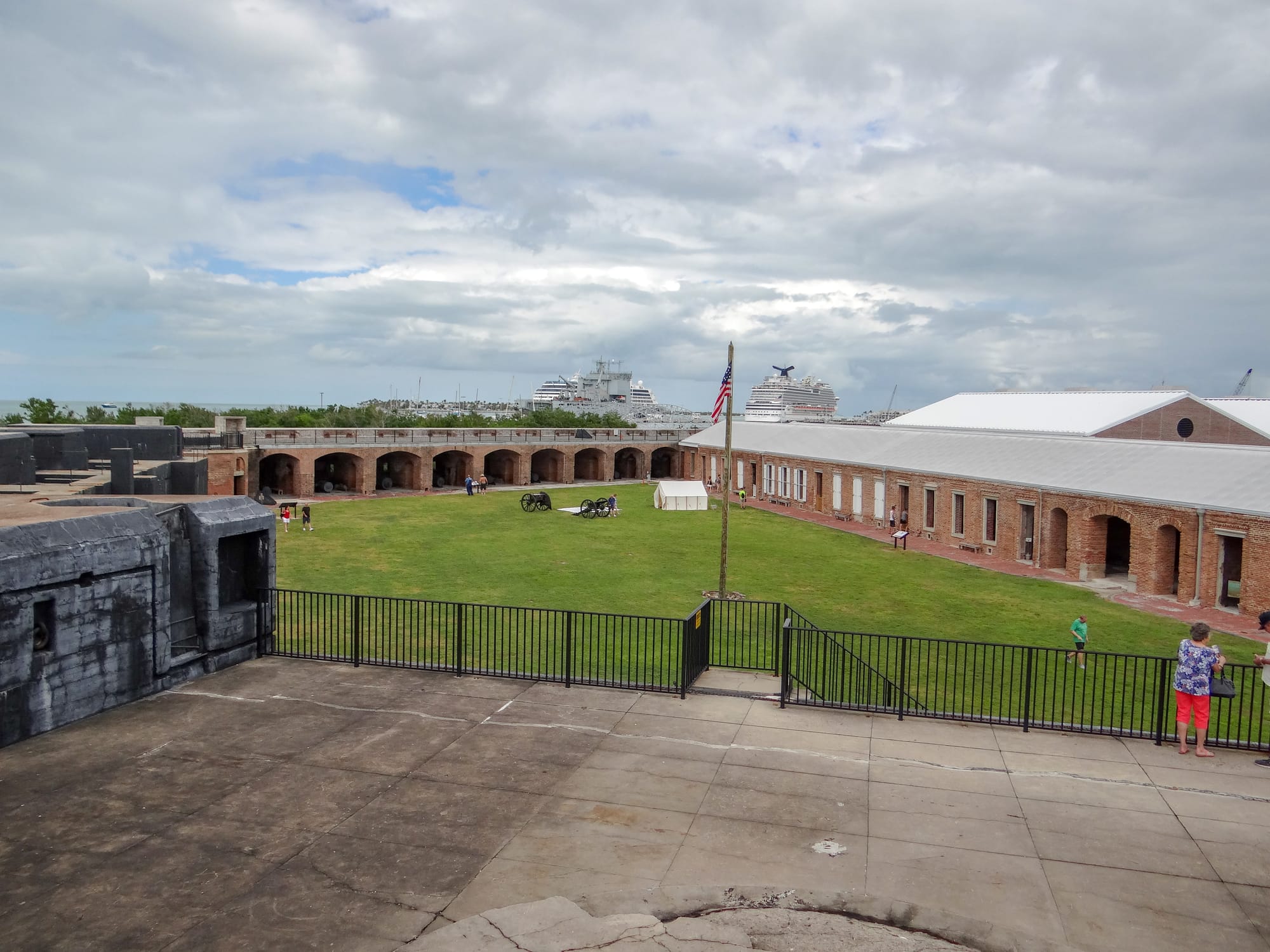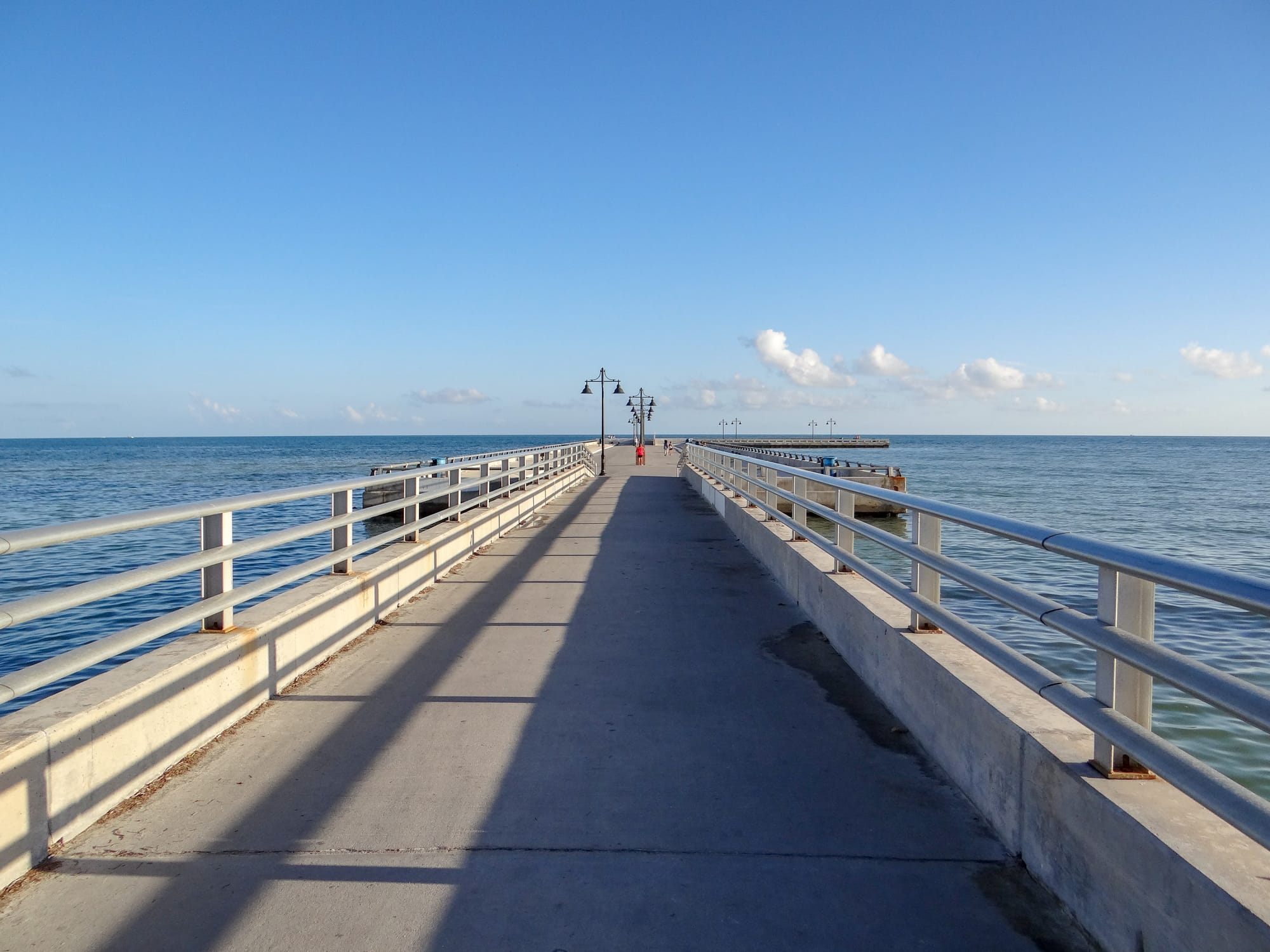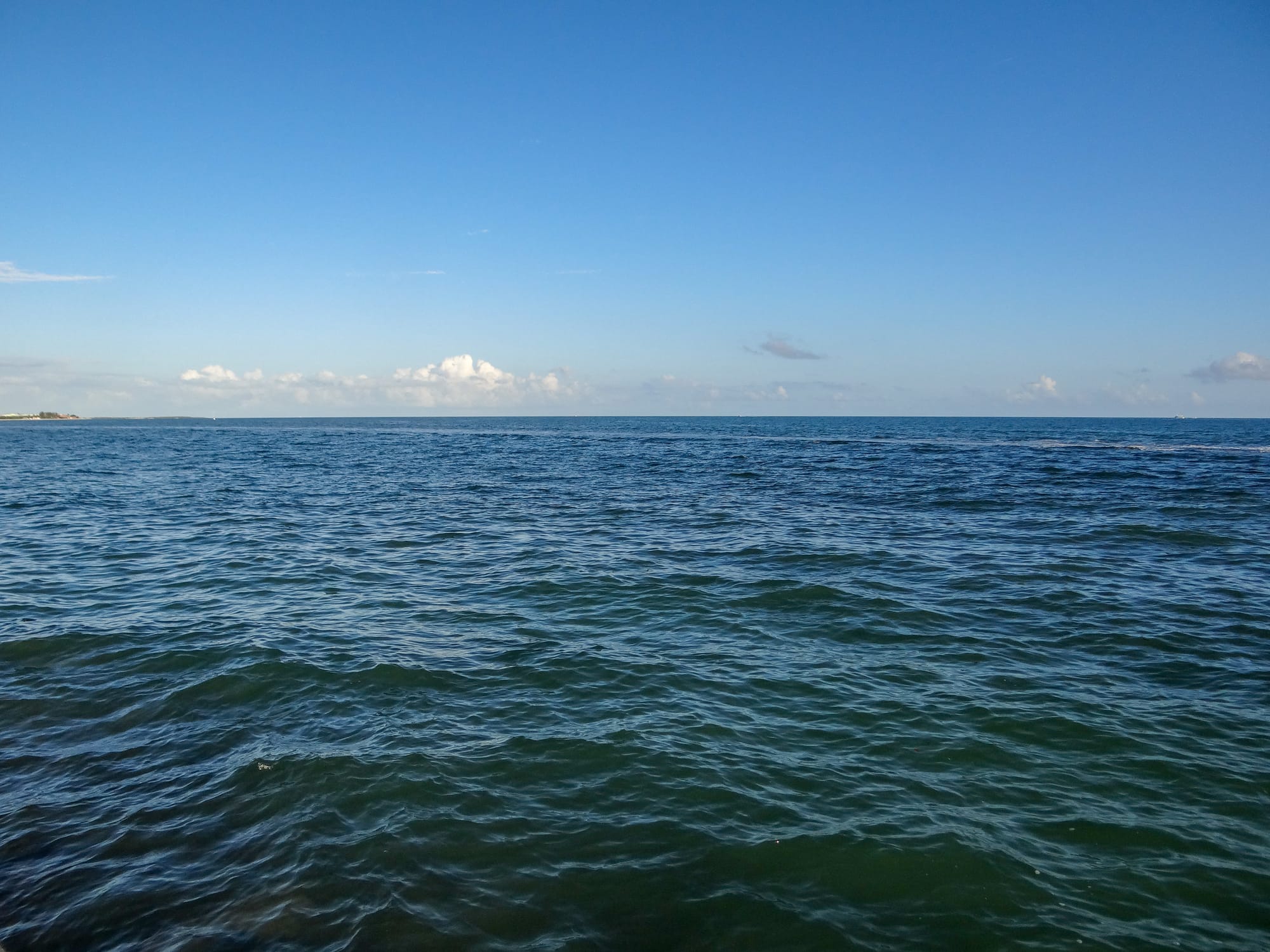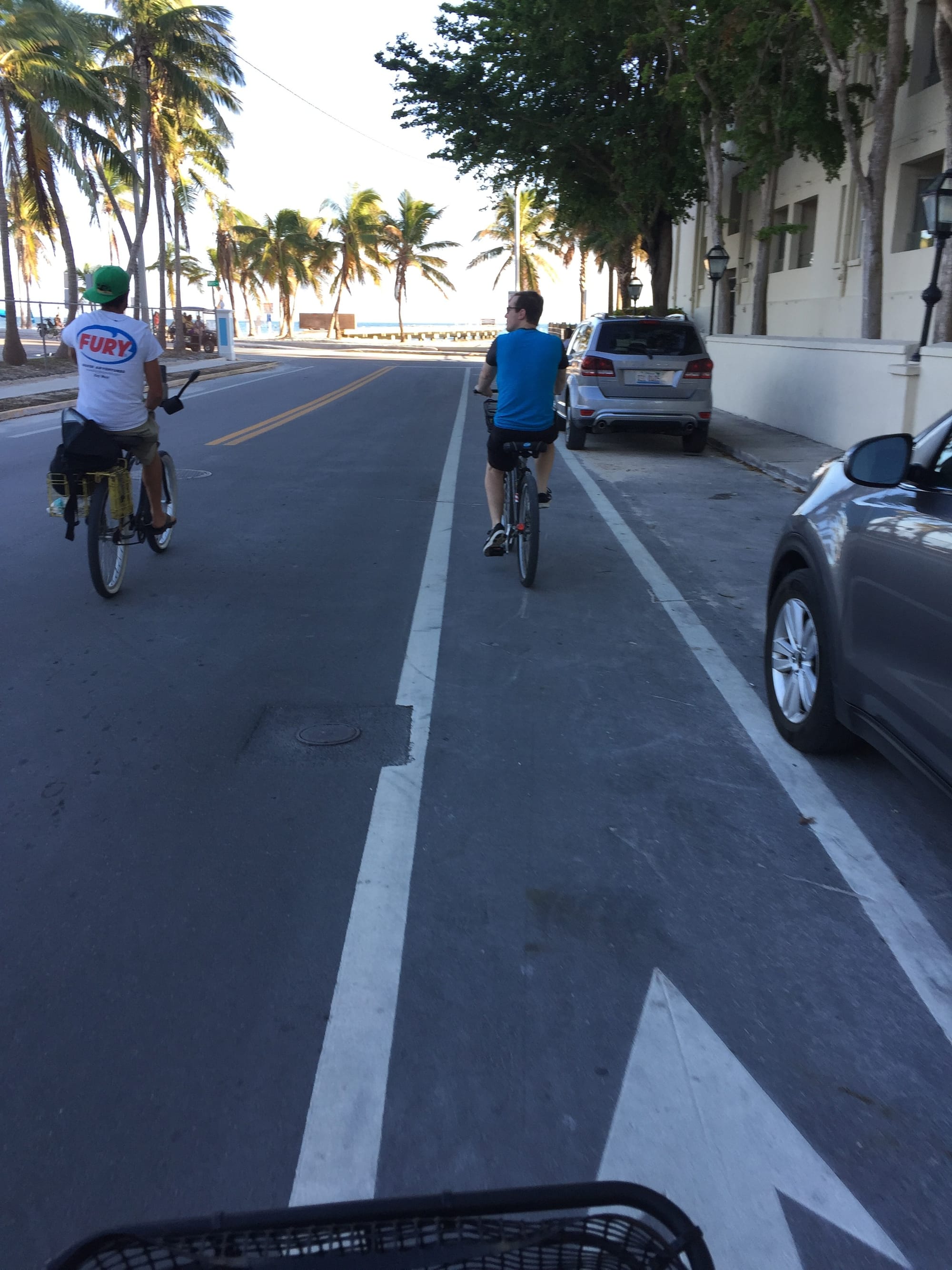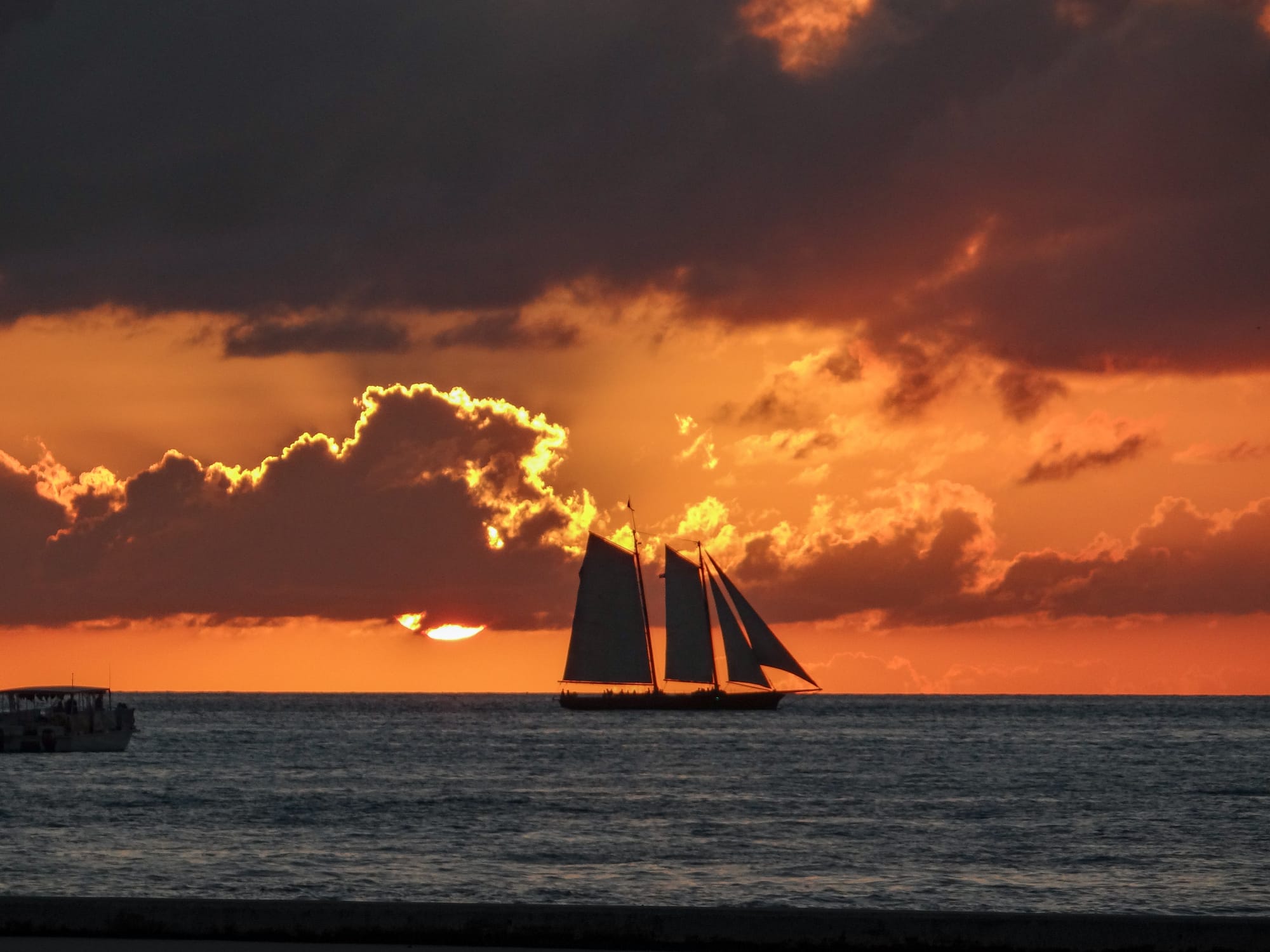 You have to try the Key Lime Pie while you are there. It was beyond what I expected. Did you know that a true Key Lime pie is the color yellow and not green? I highly, highly recommend that you try the Key Lime Pie from Croissants de France. It's on Duval street. We were blown away by how good that pie was. The next night we went back for more but they were sold out. We ended up getting pie from another place and it was nowhere near as good as Croissants de France. Check them out, you will thank me! And don't share a slide. Get one slice for each person, because if not, you will end up fighting over it!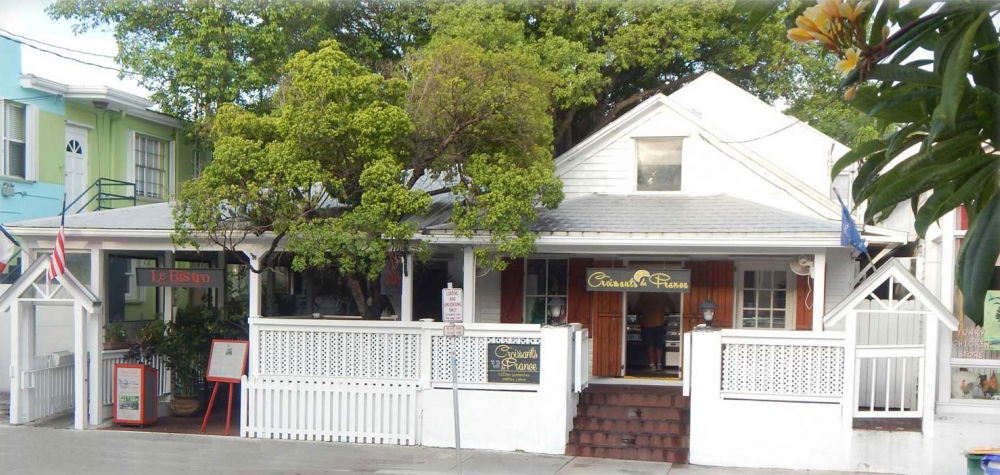 Click the photo for more information!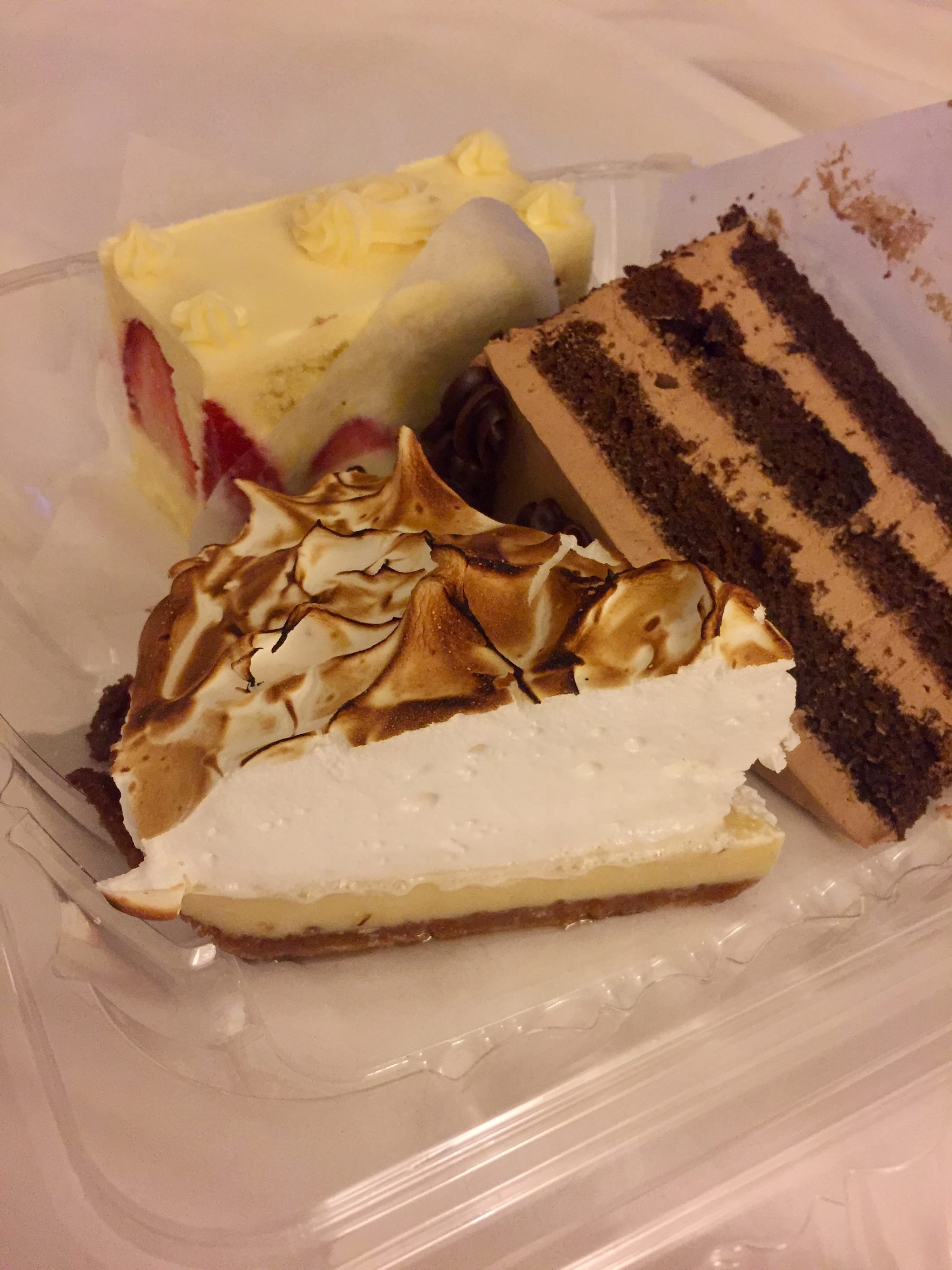 This picture does not do it justice. I'm drooling just thinking about this amazing pie! I hope this has helped you plan your trip, even if in a small way. I hope you end up loving Key West as much as I did. Let me know how your trip goes!
With love always,
-Abbie