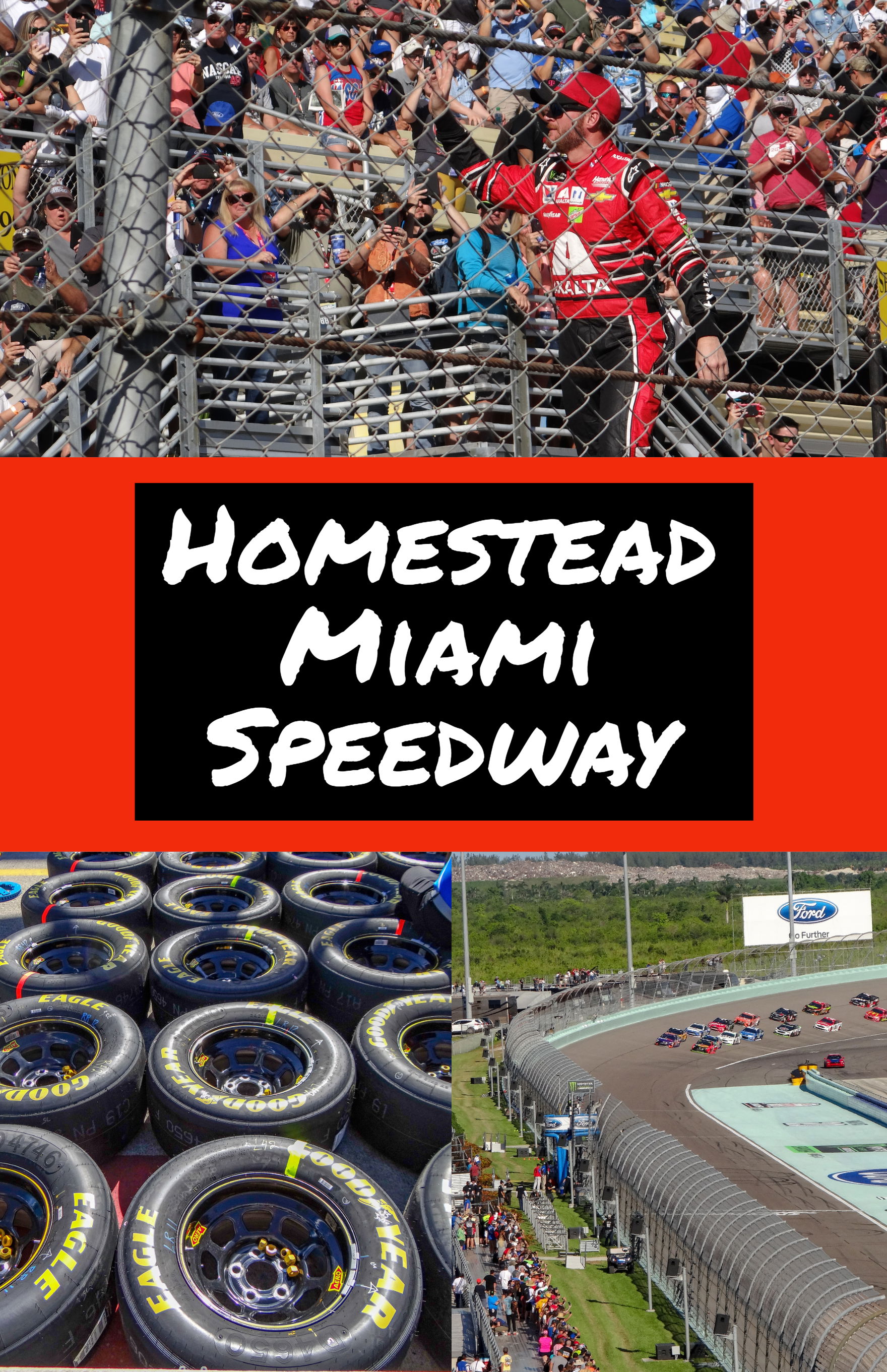 My first job was when I was 14 years old and I worked at the Muskogee, OK local speedway running the lap counter. My friends had parents who raced stock cars and when they were old enough some of them started racing. I worked every Friday night, during race season, running the lap counter. We would all then get together on Sundays to watch NASCAR during the race season. At first, when trying to determine who to root for, the only quality I was interested in was, who is the best looking? Haha. I choose Dale Earnhardt Jr. This was a few years after his father had died so I never knew NASCAR in the Dale Earnhardt period. What I'm trying to say is that I'm not a fan based on who his father was. I became a fan solely on based his looks. Shallow... I know. But as I grew and matured I came to love him for how he handled himself and how he behaved as a driver. I've always really loved him because of that. Win or lose, I'm always proud of him.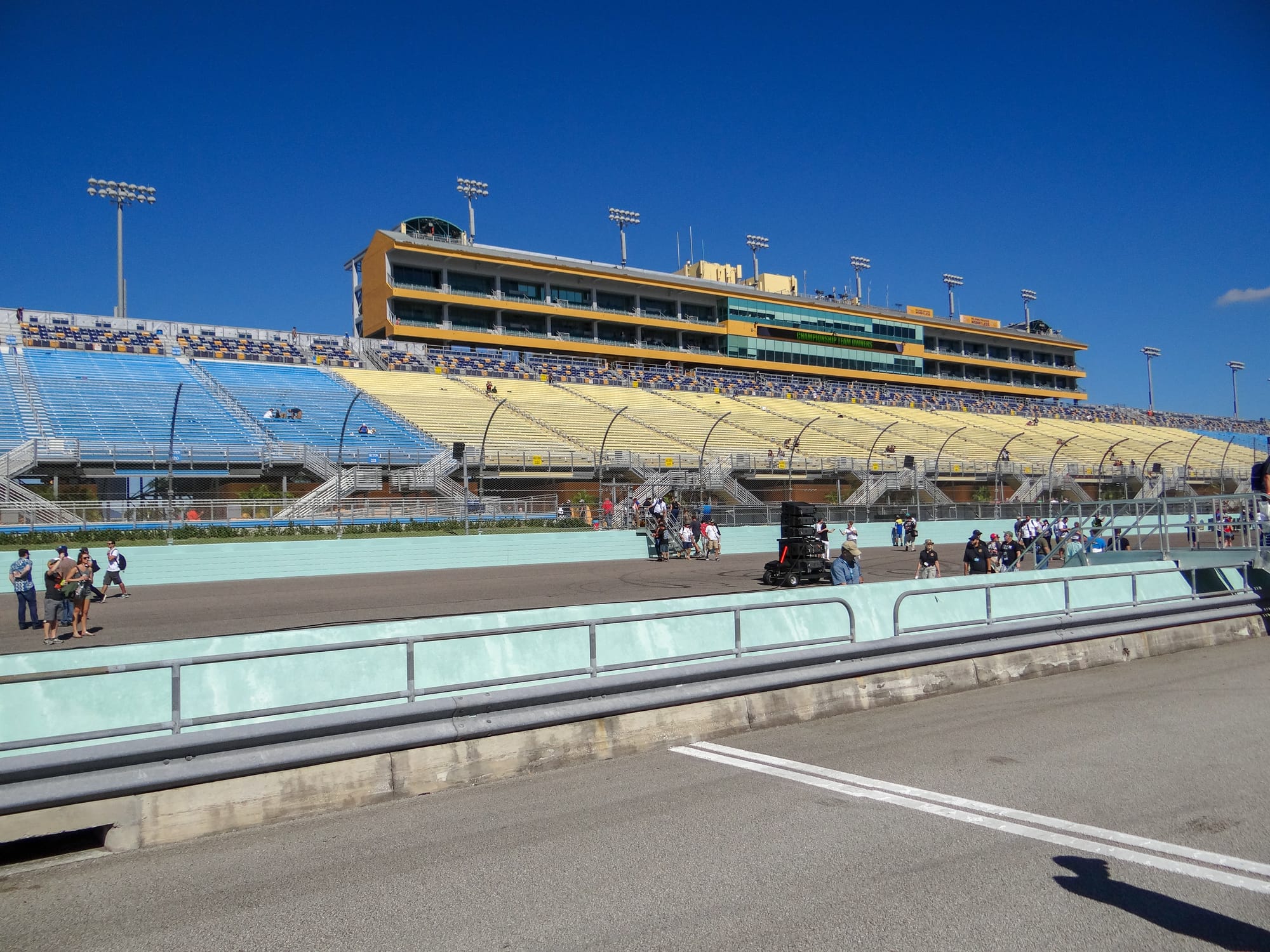 Click the image for more track information!
Anyway... So It was a dream to go see the last race of his career at Homestead Miami Speedway. He announced his retirement during the 2017 season after the race schedule was already set. After deciding we were going to go I immediately checked for tickets and with good luck, I found out that the tickets hadn't gone on sale yet.
--My advise to you would be to set a reminder on your phone for the day tickets go on sale. It's not just because you want to be able to choose the best seats, its also for the pit passes! --
Once the ticket sales opened up I did two things. First, I pulled up the interactive map of the grandstands on my computer. Second, I called the 1-800 number for the track to buy the tickets. Why? Because I had some questions and I didn't want to waste time! I specifically wanted two seats on the aisle because I hate sitting in the middle of the row. I would much rather stand to let someone in versus making people stand for me every time I decide to get up. I also don't like feeling trapped in the middle! Just some food for thought!
The customer service guy who helped me on the phone was very nice. He helped me find some seats I was happy with. They were located in turn one which is exciting for restarts but also allows for good pit stop views. He also helped me with buying pit passes which ended up being the best purchase ever!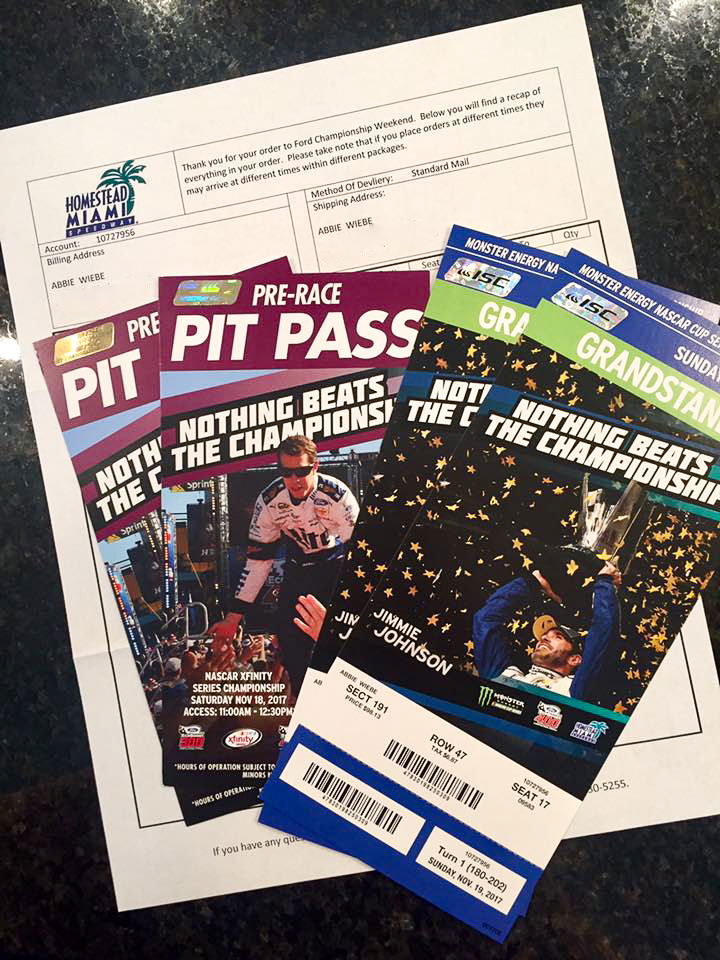 Tickets came in the mail about 2 months before the race. Dale also announced that he would be racing in a throwback paint scheme for nostalgia. I was so happy to hear that because that paint scheme means so much to me. I put a lot of thought into what my husband and I were going to wear. I didn't want to match exactly but I wanted our outfits to coordinate. I was pretty happy with what we ended up wearing. Here is a picture of me trying to decide haha.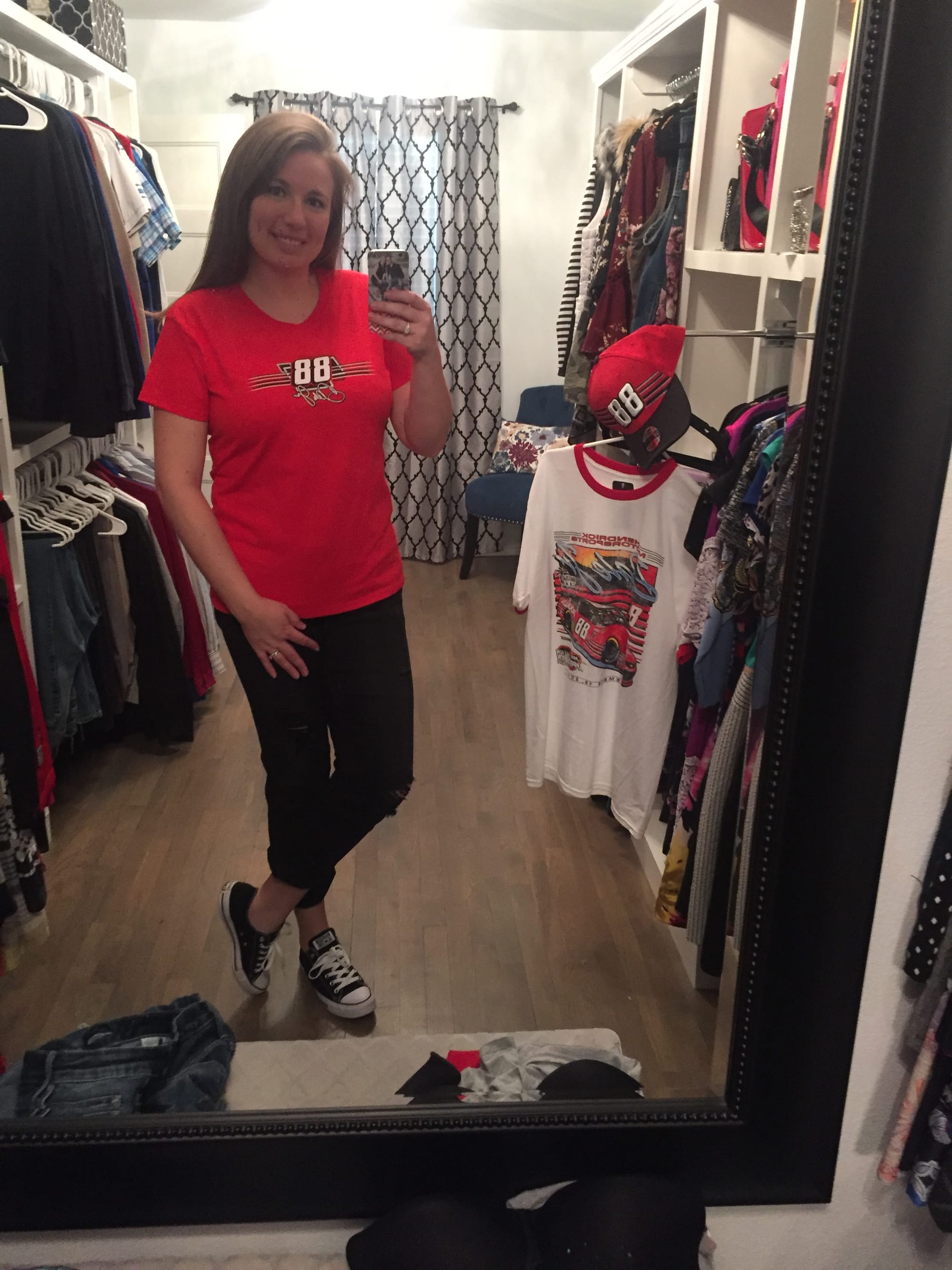 Almost all the hotels surrounding the track were fully booked so we decided to fly in the night before and stay somewhere on Miami Beach. It ended up working out great! We stayed at the Grand Beach Hotel Miami and we loved it. We spent the day before the race relaxing on the beach and walking around checking out the sights. The pool is beautiful and wasn't very crowded. The hotel also had a breakfast bar where you could buy coffee and pastries. We woke up early and bought a few things to eat in the car while driving to the track. The drive was under an hour and we got there early to enjoy the pits so parking wasn't bad yet.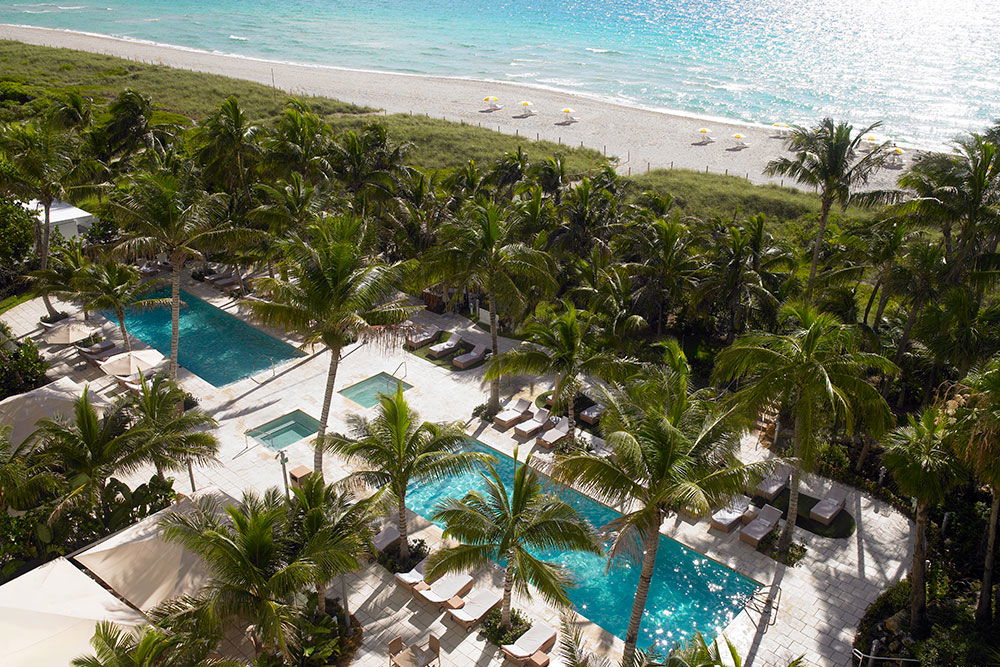 Click the photo for more information on the hotel!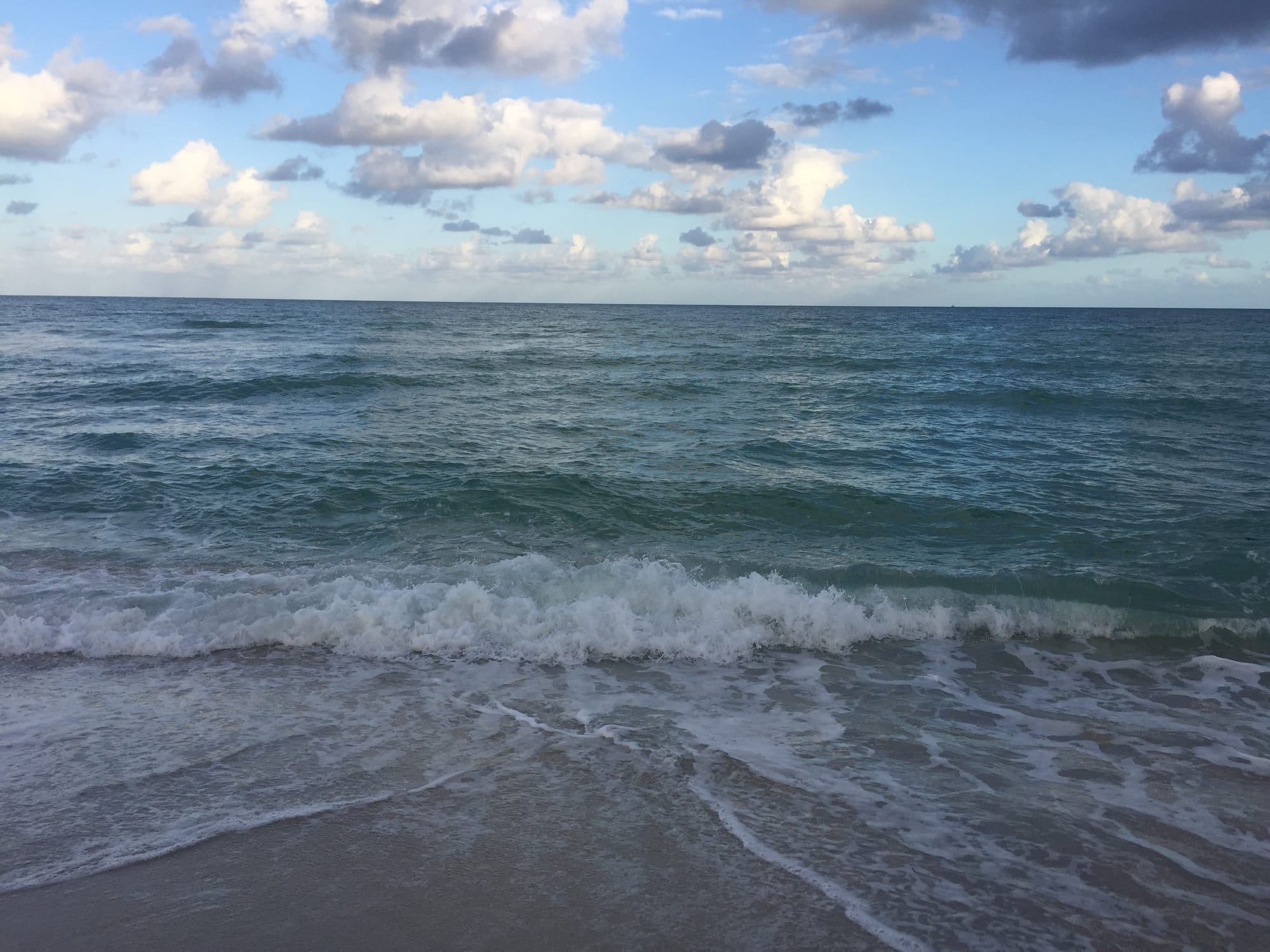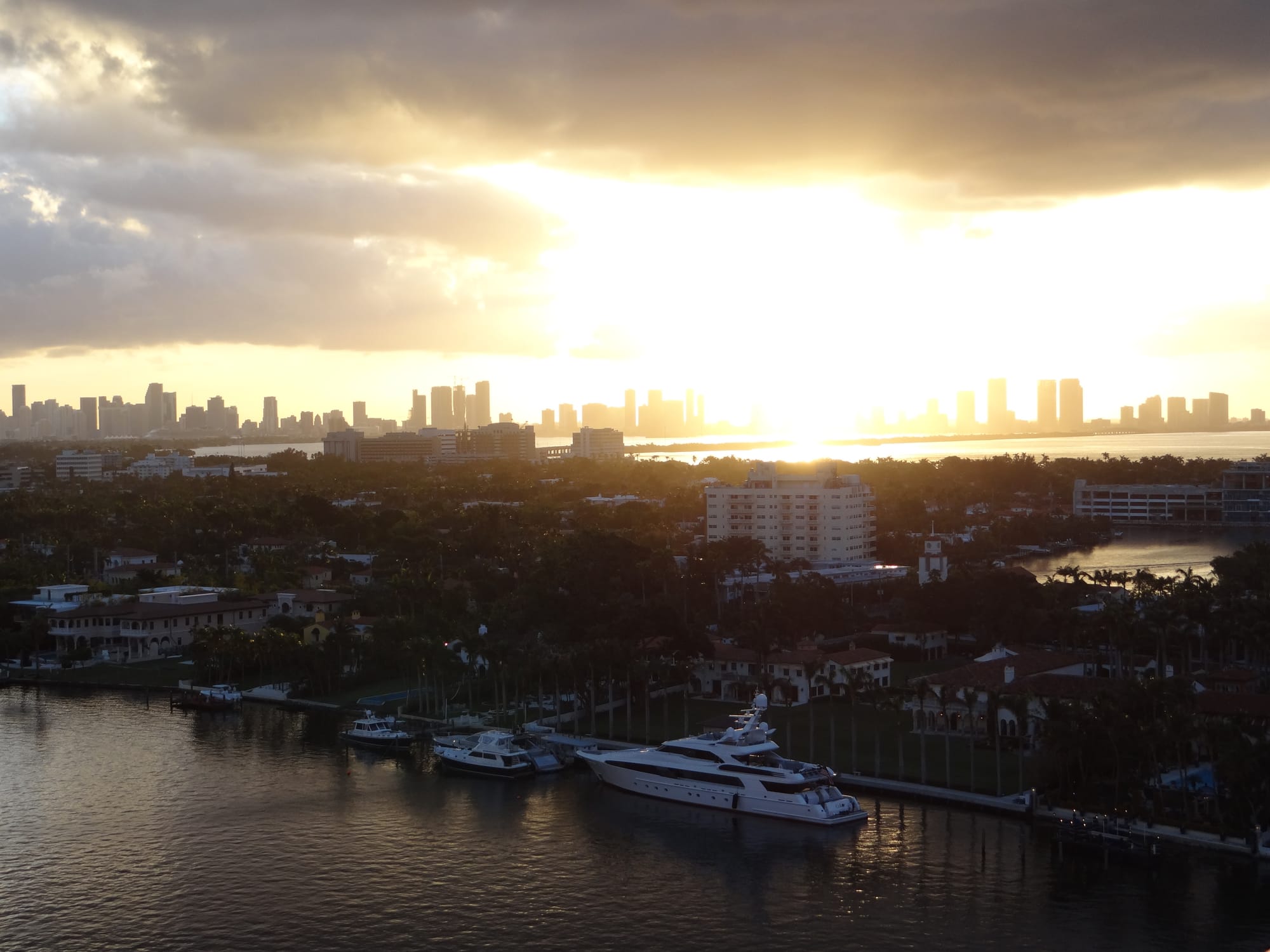 When we got to the track the first thing we did was rent headsets for the race. I didn't want to run the risk of them running out. If you go to any NASCAR race the headsets are worth the cost! You can tune into your favorite drivers radio and listen to his conversations between his pit crew. My favorite is the television broadcast station. It's the best because you can hear what everyone at home is hearing but you get to watch the race in real time! I love it!
Once we made it into the grandstands we headed for the tunnel into the pits. We got to walk along pit row and see some of the pit crew setting up. That was fun and I got some cool pictures out of it.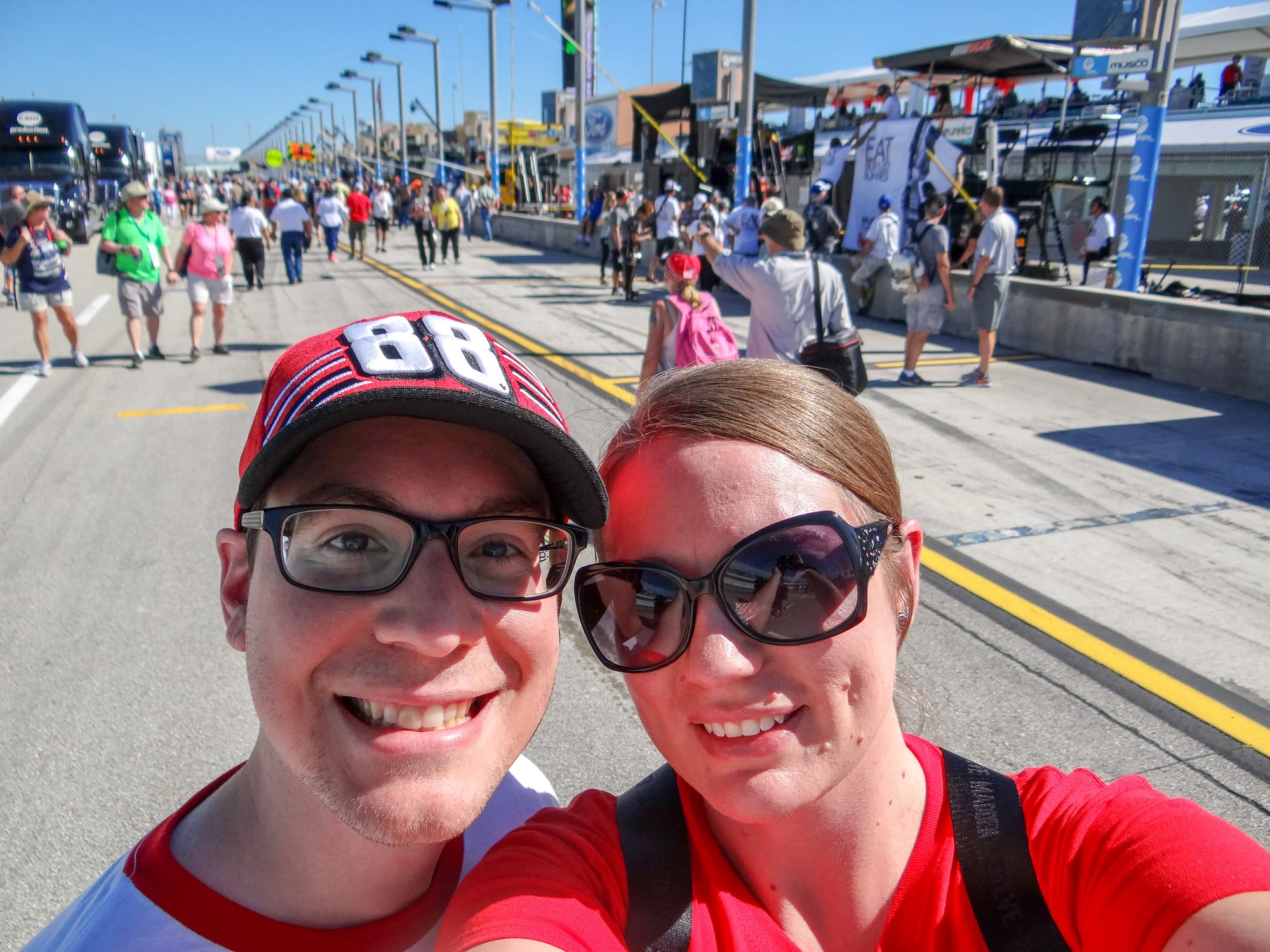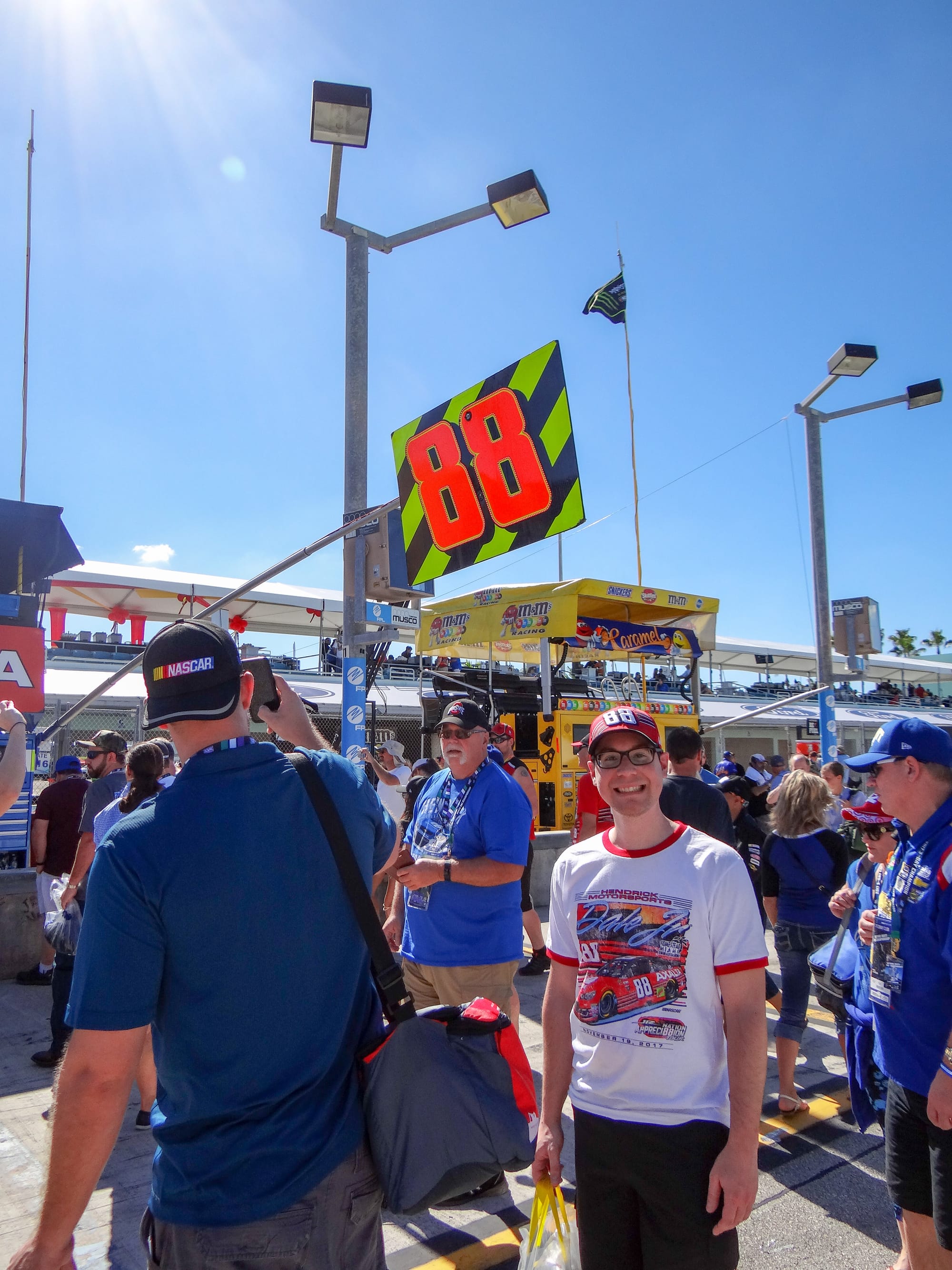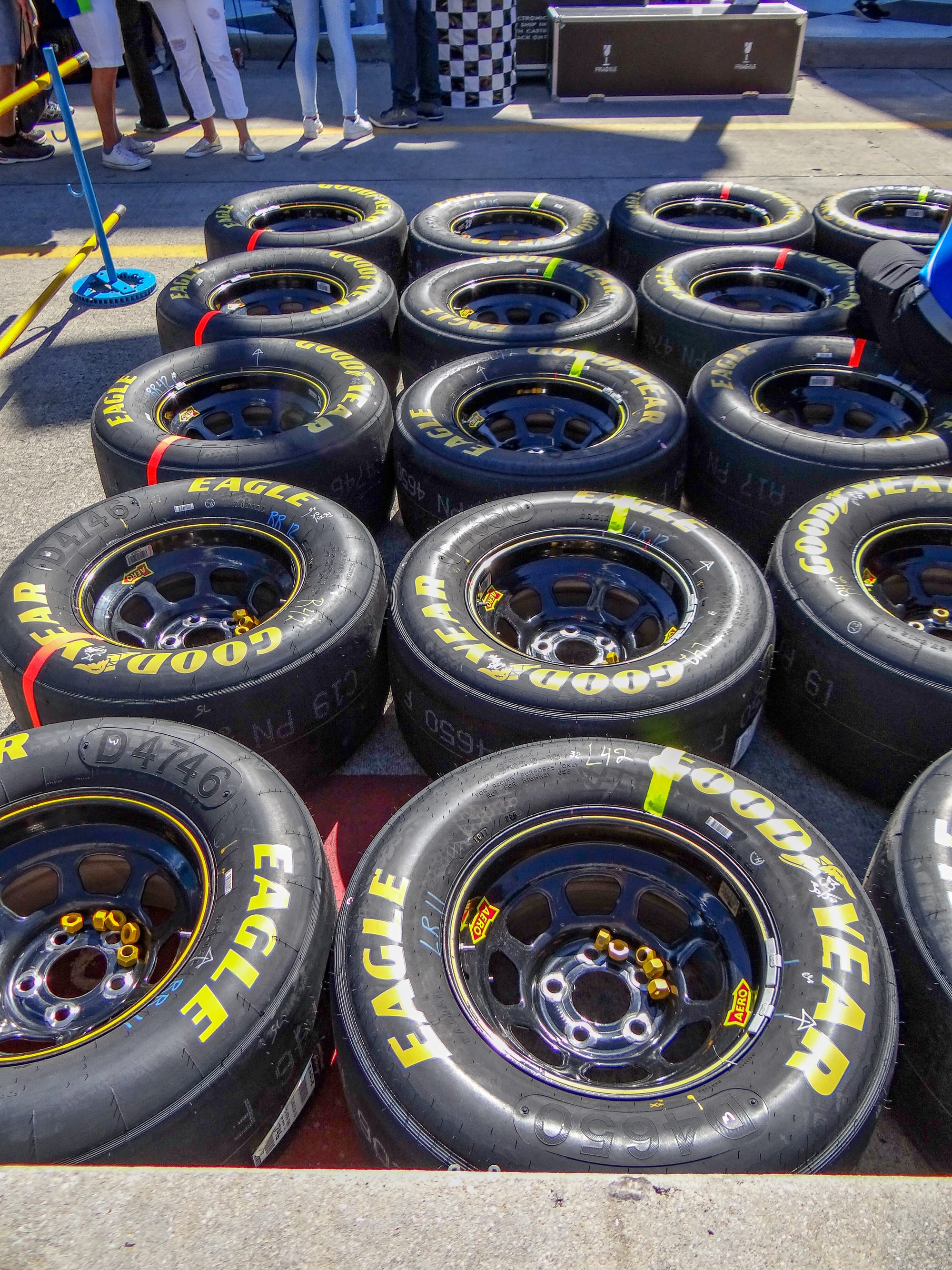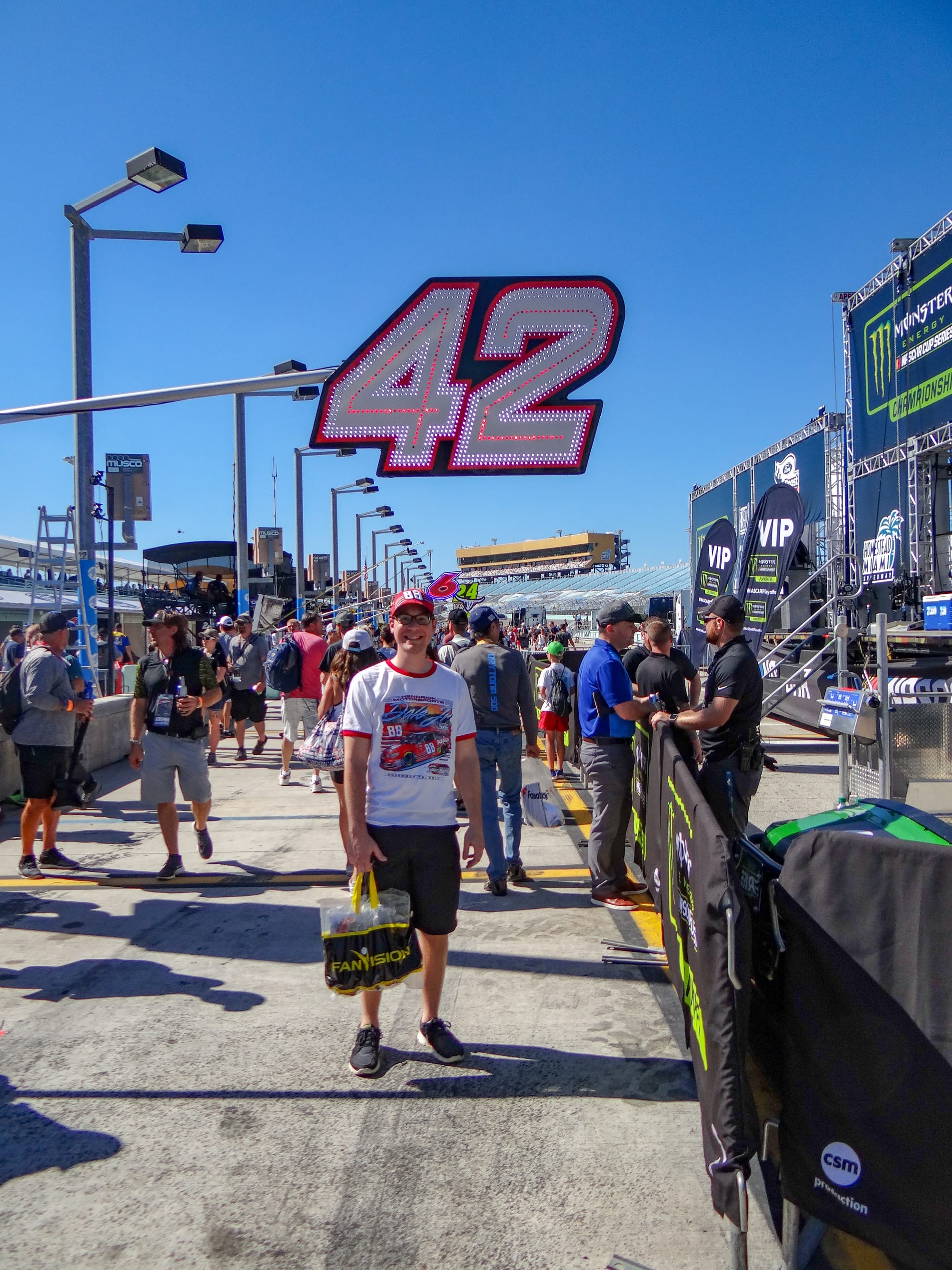 We decided to stop at the concession stand in the pits to get some lunch because we were both starving. As we finished eating we noticed a line of people forming and we decided to go check it out. As we walked up we heard people cheering and we realized it was the tent for the drivers meeting. We got up to the crowd just as the meeting was starting so we missed seeing all the drivers going in. As the meeting went on the crowd started to clear and we made our way up to the front. My heart started racing because I started to wonder if I would get to see Dale! Once the meeting was over the drivers started coming out. Only a select few stayed around to sign autographs. The others walked off pretty quick looking focused and determined. Here is the photo my husband took of Kyle Larson. I gave him the camera because I wanted to focus on enjoying the experience.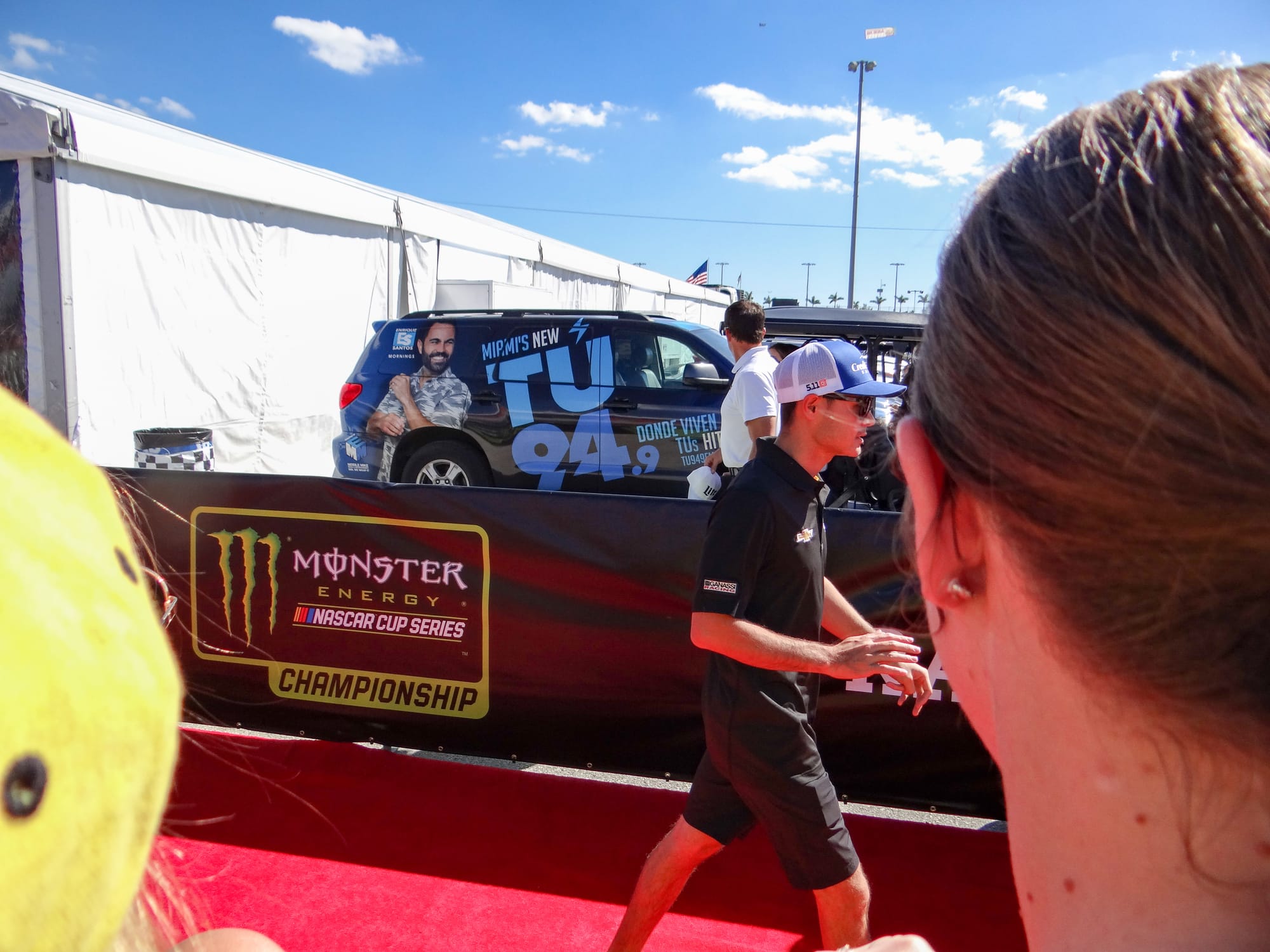 And then I heard people cheer and I looked down the line and saw Dale come out of the meeting. Instead of walking away he was stopping to sign autographs!! I couldn't believe it!! I keep thinking... It's going to happen... It's going to happen... I'm going to meet Dale!! I think I held my breath the whole time and even as I'm writing this my heart is starting to race again! And then it happened....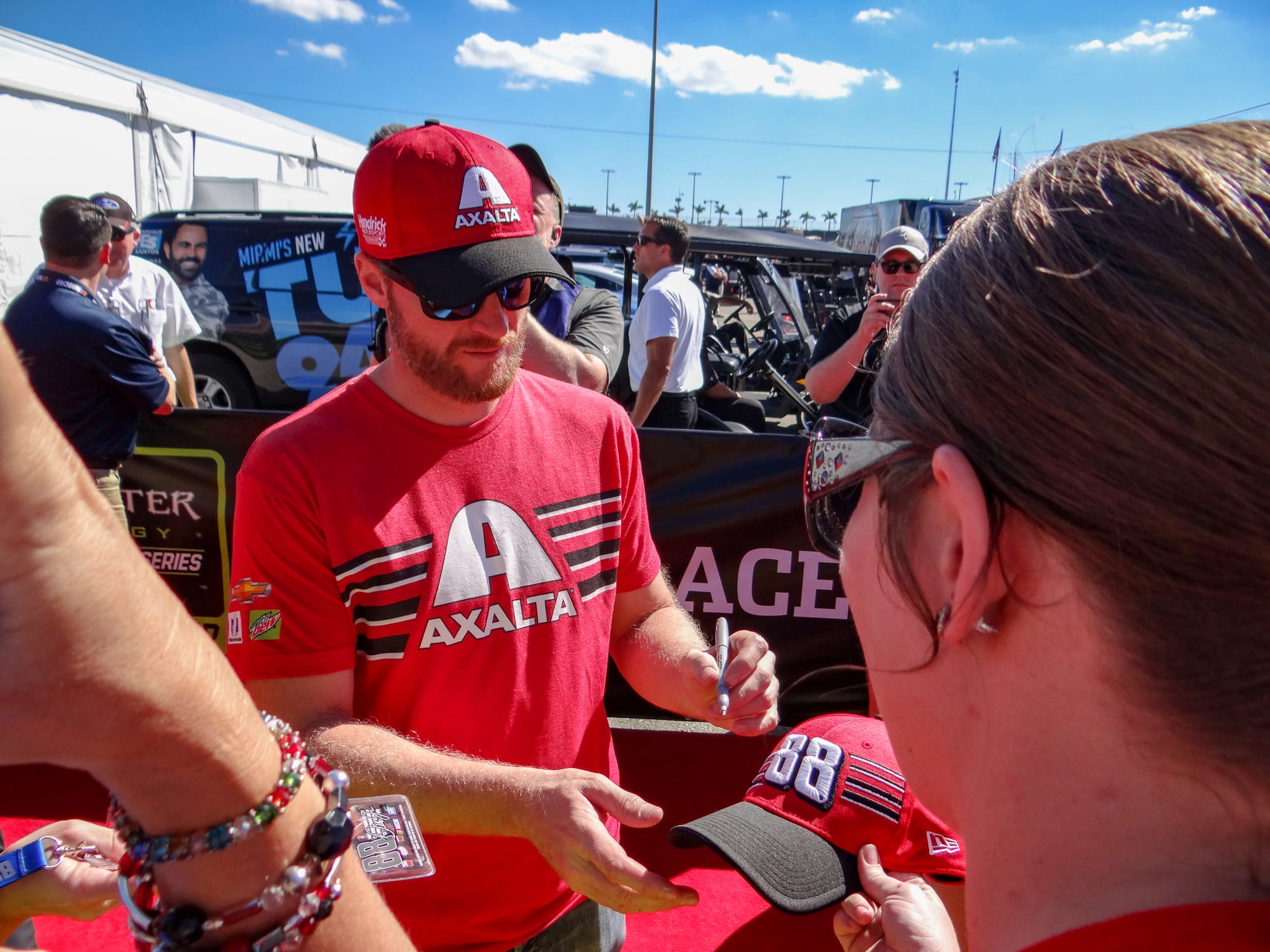 That's me handing him the hat!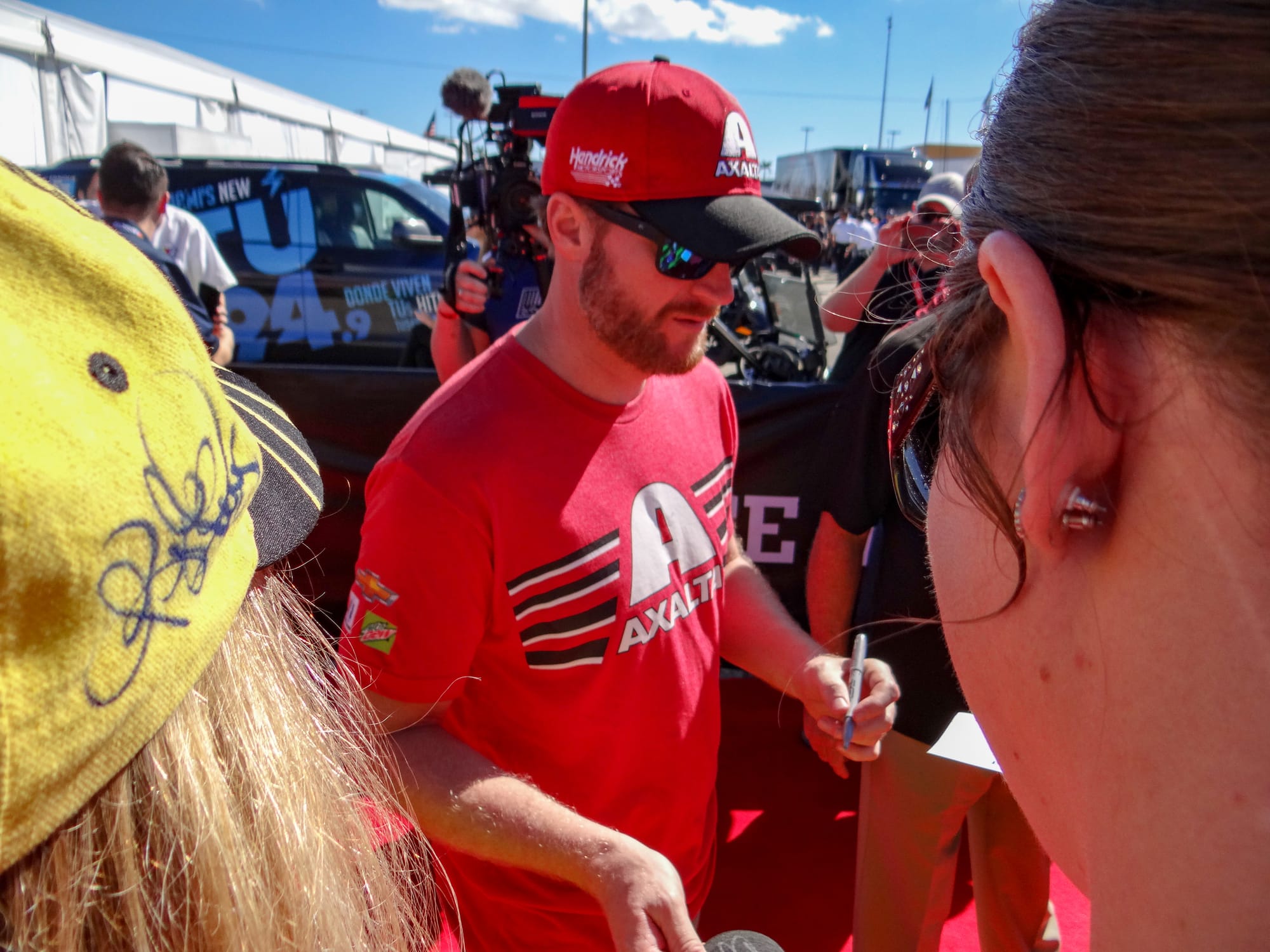 It was weirdly quiet, I always imagined that if I ever met him there would be loud cheering all around and I wouldn't be able to say anything to him. I ended up instinctively and calmly saying "I've always been proud of you, Dale". He handed the hat back to me and said: "thank you". I calmly turned around, but then as I walked away I lost it! I started crying and quietly squealing like a little kid! I couldn't believe it!!!! My husband was not impressed HAHAHA! I'm so proud of myself for holding it together in front of Dale! This is a memory I will cherish for the rest of my life!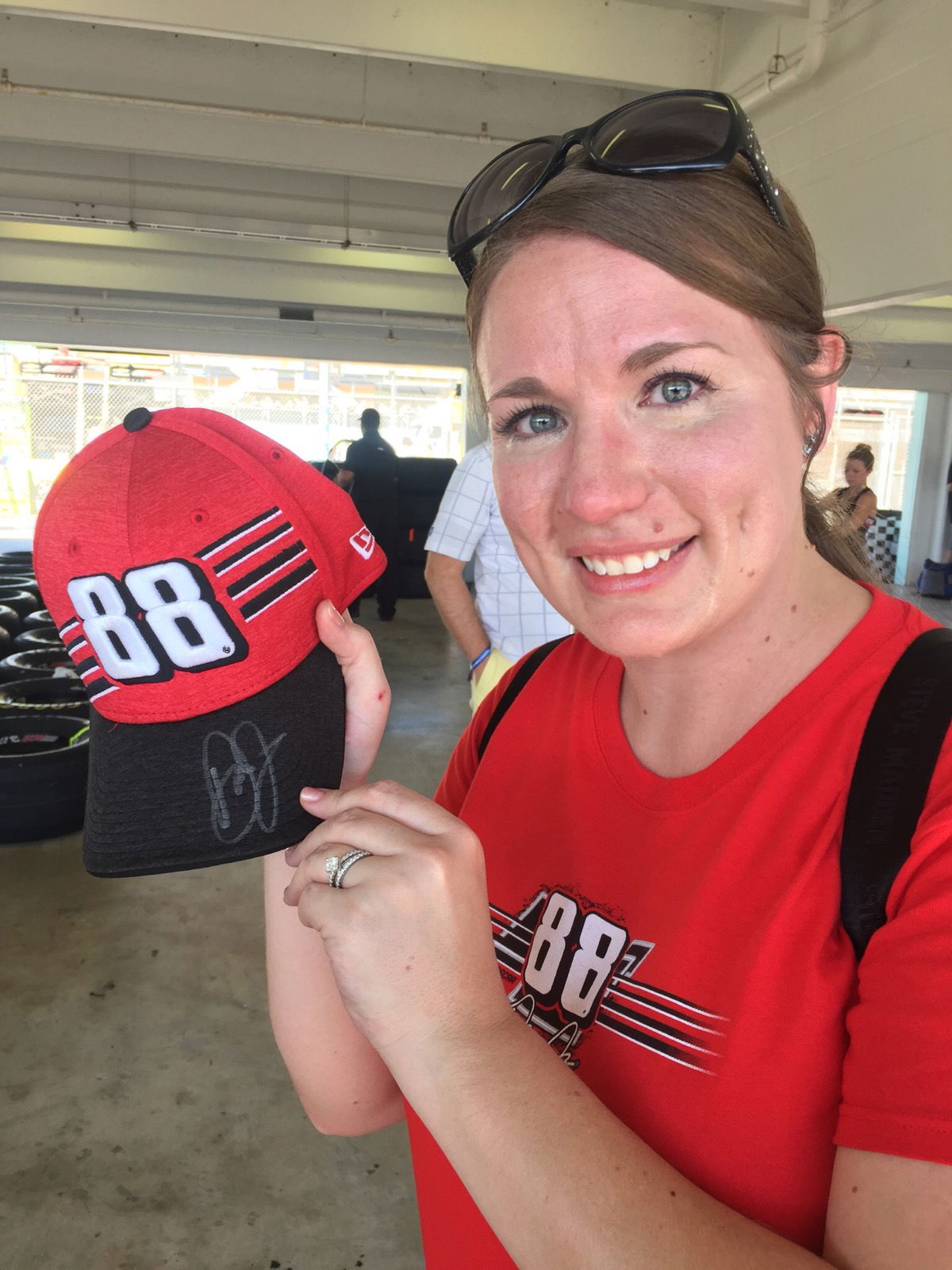 The hat is currently in a shadow box on my fireplace mantle HAHA!
I just started texting my family and friends saying "IT HAPPENED...." This still makes me smile! The love that people sent back to me warms my heart. Gosh, this was a great day!!
Anyway.... Get the pit pass! It's worth it!!!
Then we made our way out to the track for the driver introduction. It was so cool to walk on the track knowing that the race would be happening right where I was standing.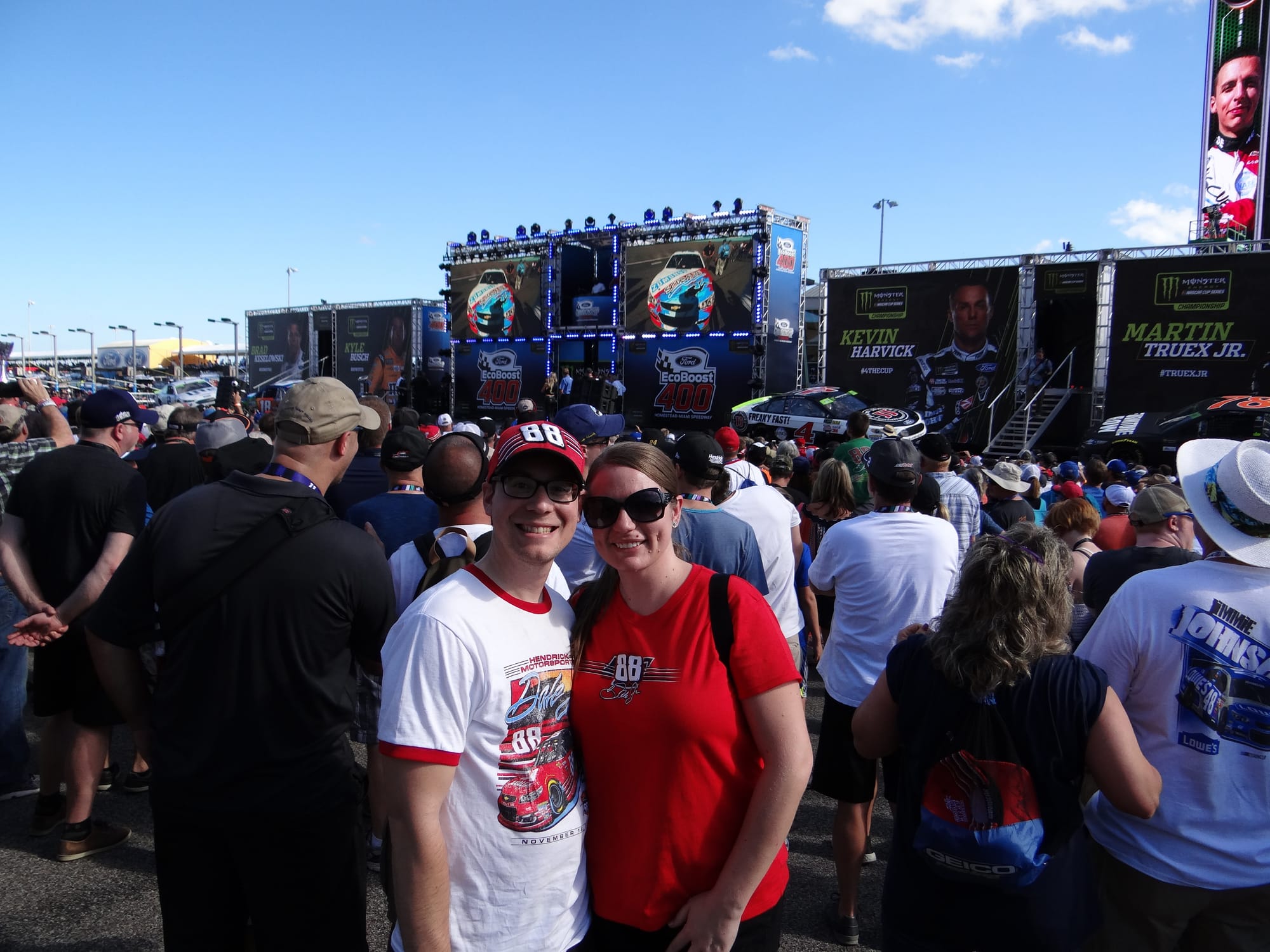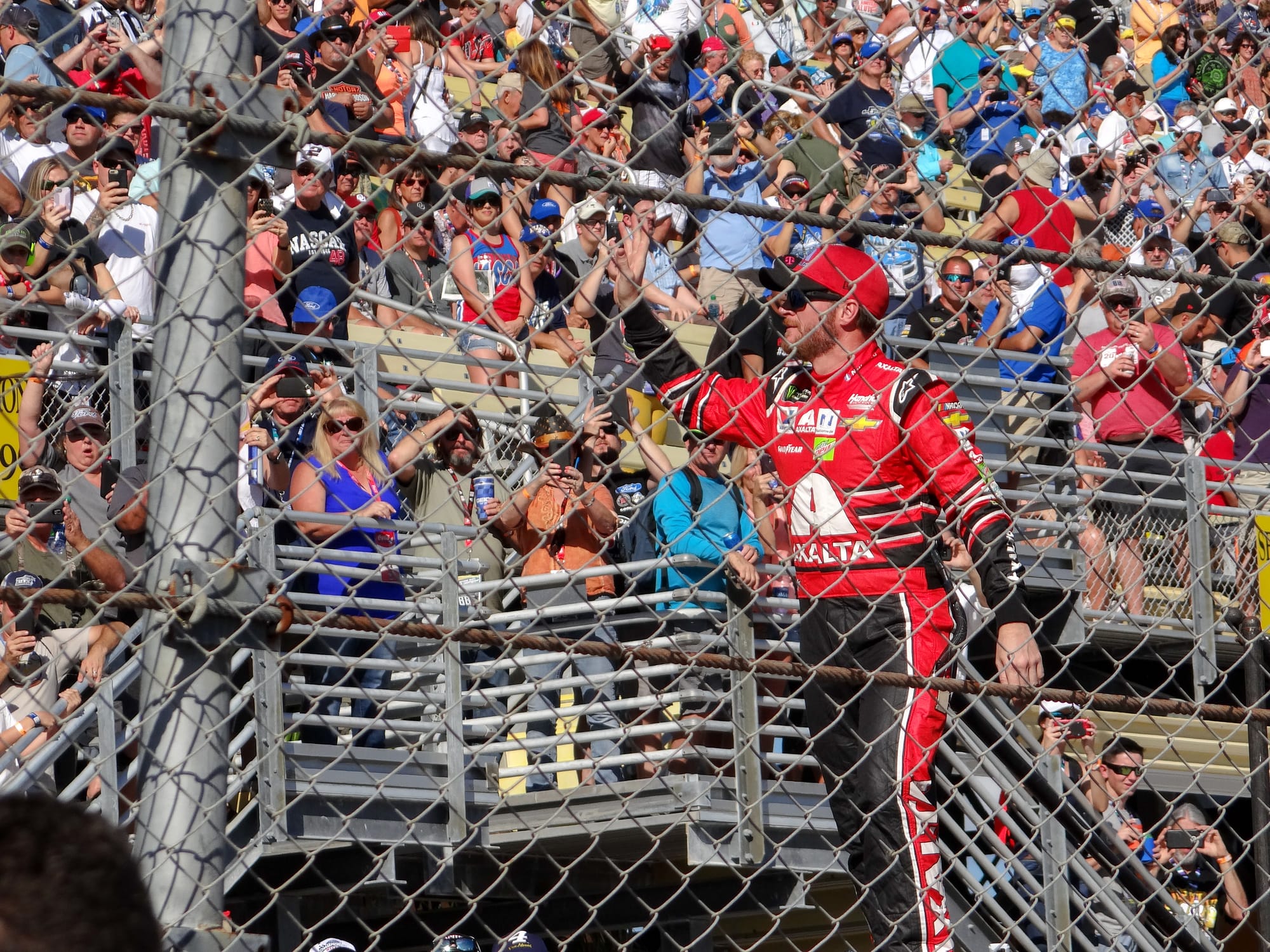 After the driver introduction, we made our way back to the grandstands to find our seats. We stopped to pick up some drinks, popcorn, and soft pretzels. We were living large HAHA! I was very happy with our seats. Being in turn one and because of the start time, we were happy to see that our seats were already shaded from the sun. It was HOT in the pits! Another reason our seats were great is that being they were aisle seats, we didn't have any heads blocking our view in front of us. We were near the top so a few times we actually stood up and walked to the top railings and stood for awhile while we watched. It was great!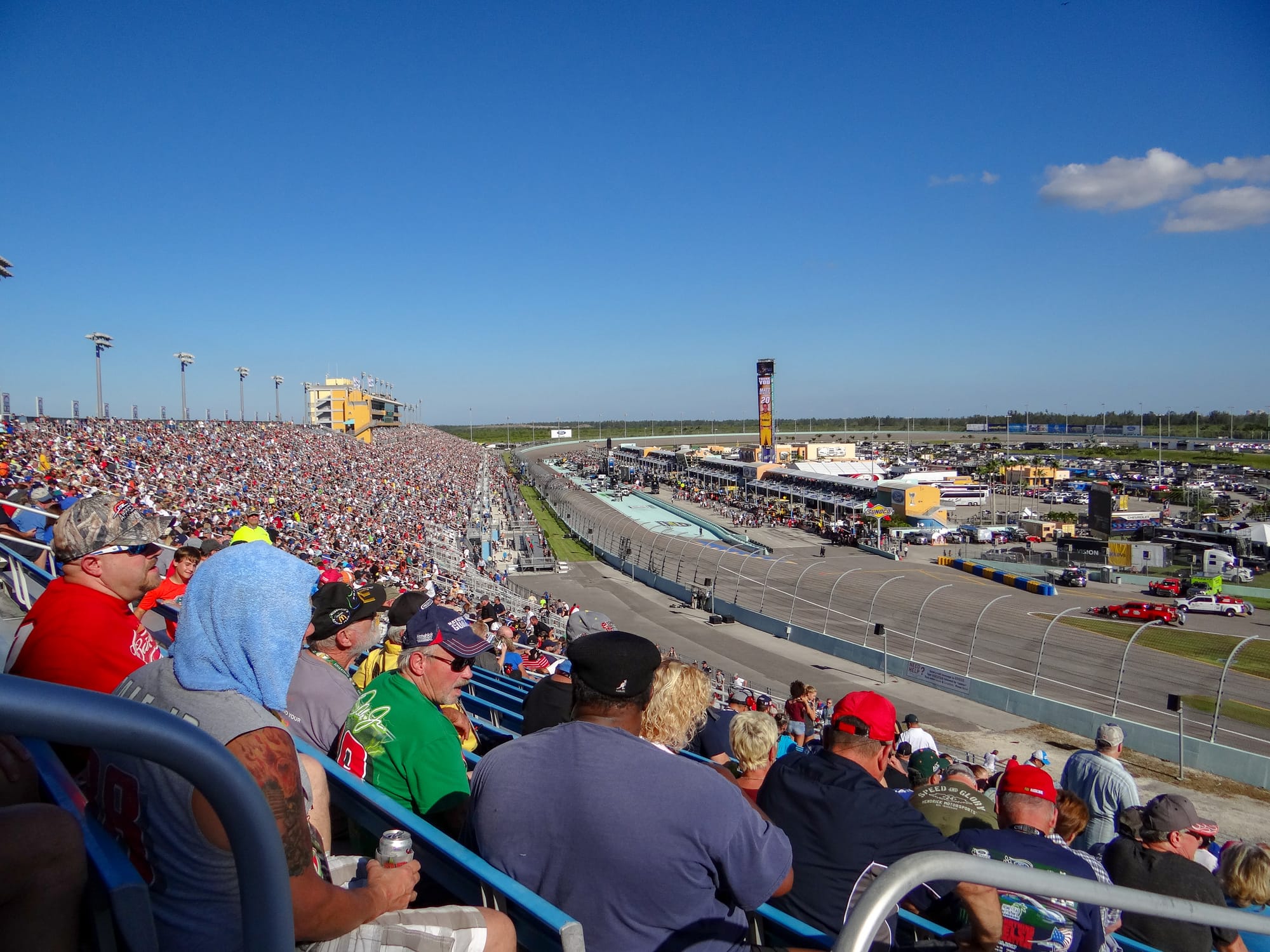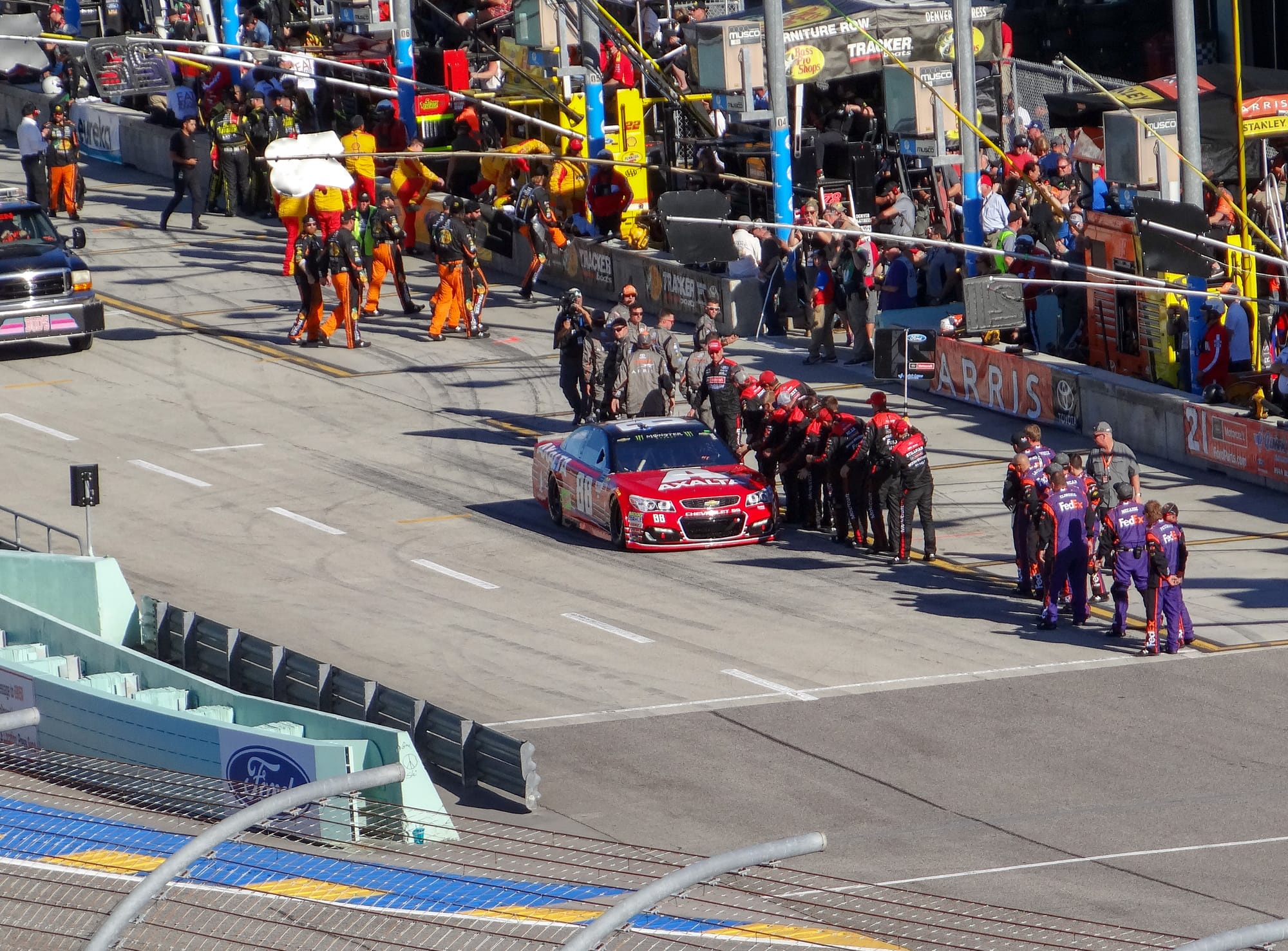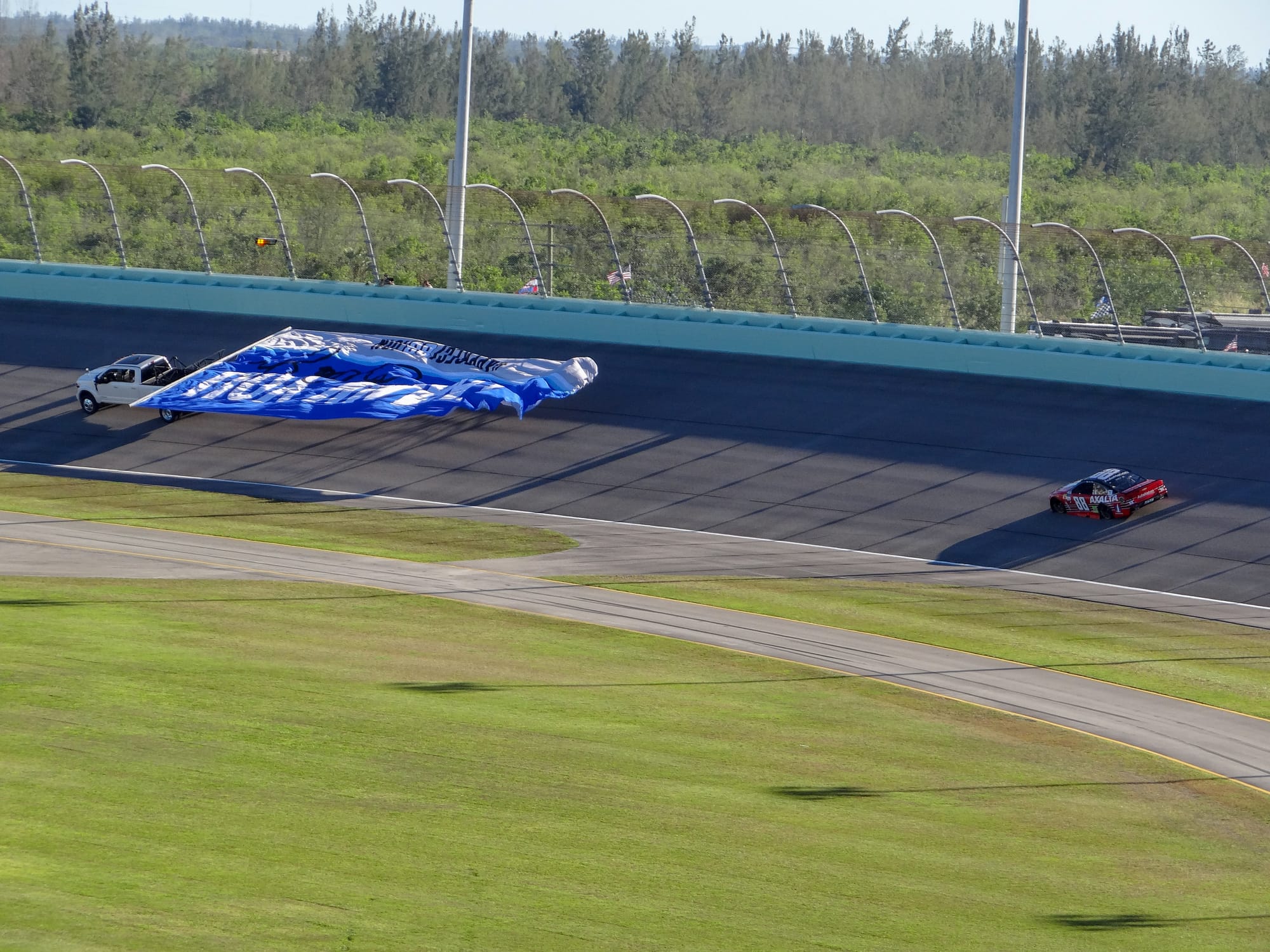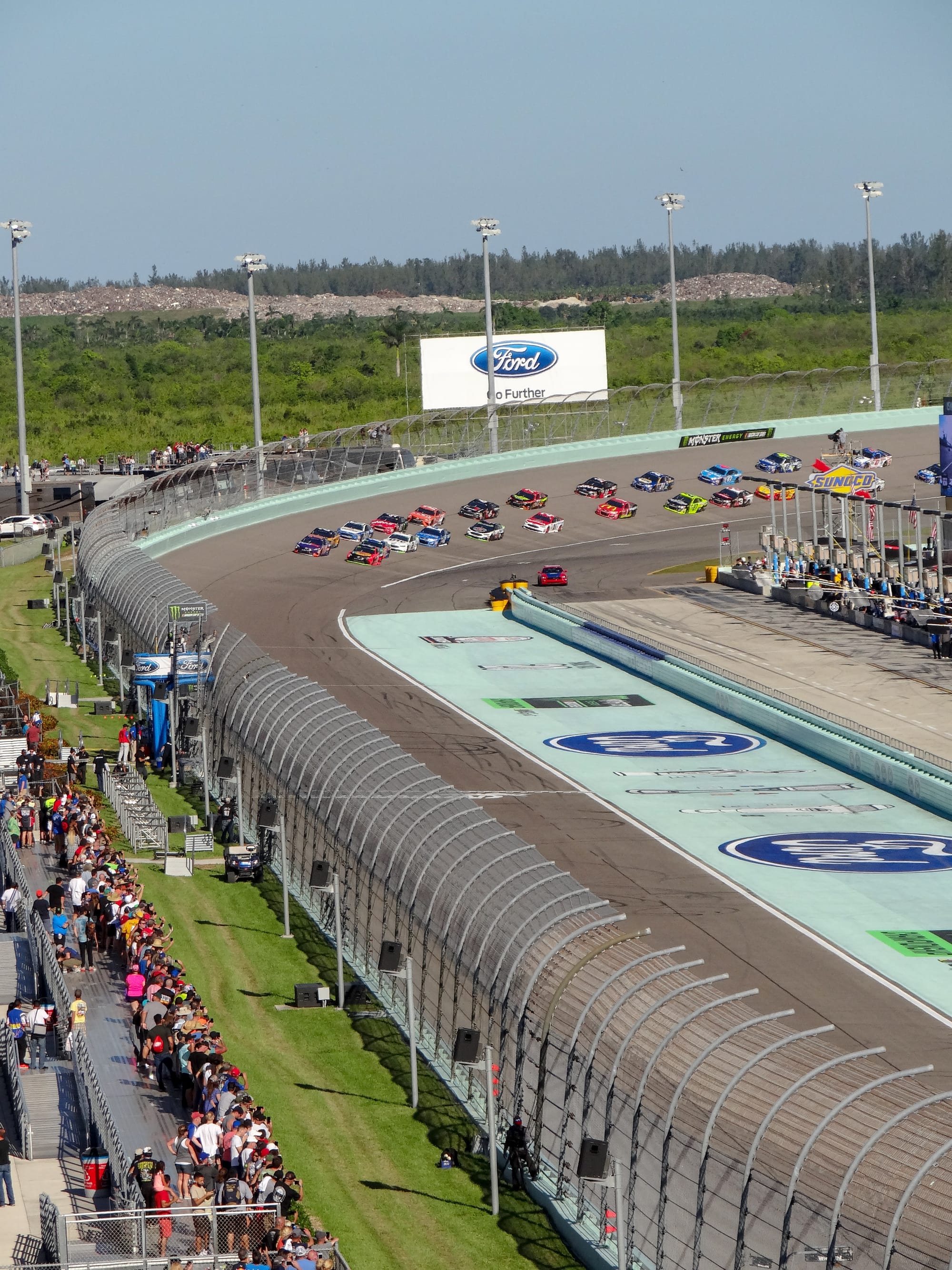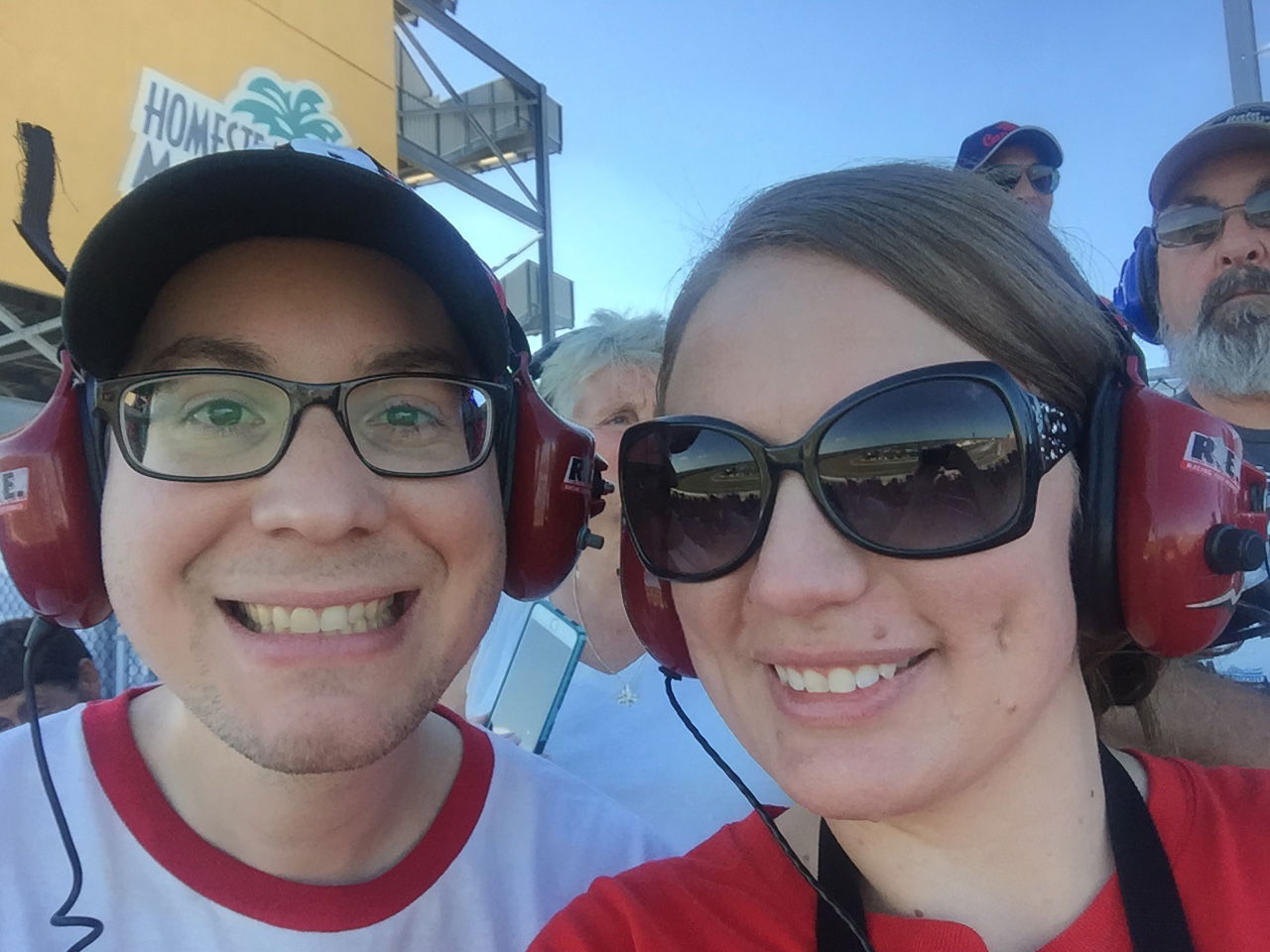 We had such an amazing time. I'm so thankful we did this trip. These memories I will carry with me for a lifetime. I'm so thankful! I don't even remember where Dale finished, but that doesn't really matter. He is always first to me, hahaha, cheesy! We ended up driving that night to Key West and spent a few days there. Check out my separate blog post for more details!
If you are planning a trip to Homestead Miami Speedway, I hope you have just as much fun, if not more, than we did! Let me know how it goes! I hope your driver wins!
With much love to you--- Abbie