New to Poshmark? Use my Invite Code ABBIEWIEBE to get $5 off your first purchase!
The number of followers does not determine how successful you will or will not be on Poshmark. If you are selling items that are popular while showcasing them through great photos you don't need any followers to make sales. There are ways to generate more followers that will also bring more eyes to your closet. Here is my method to gaining more followers.
On your feed page, go to the person icon.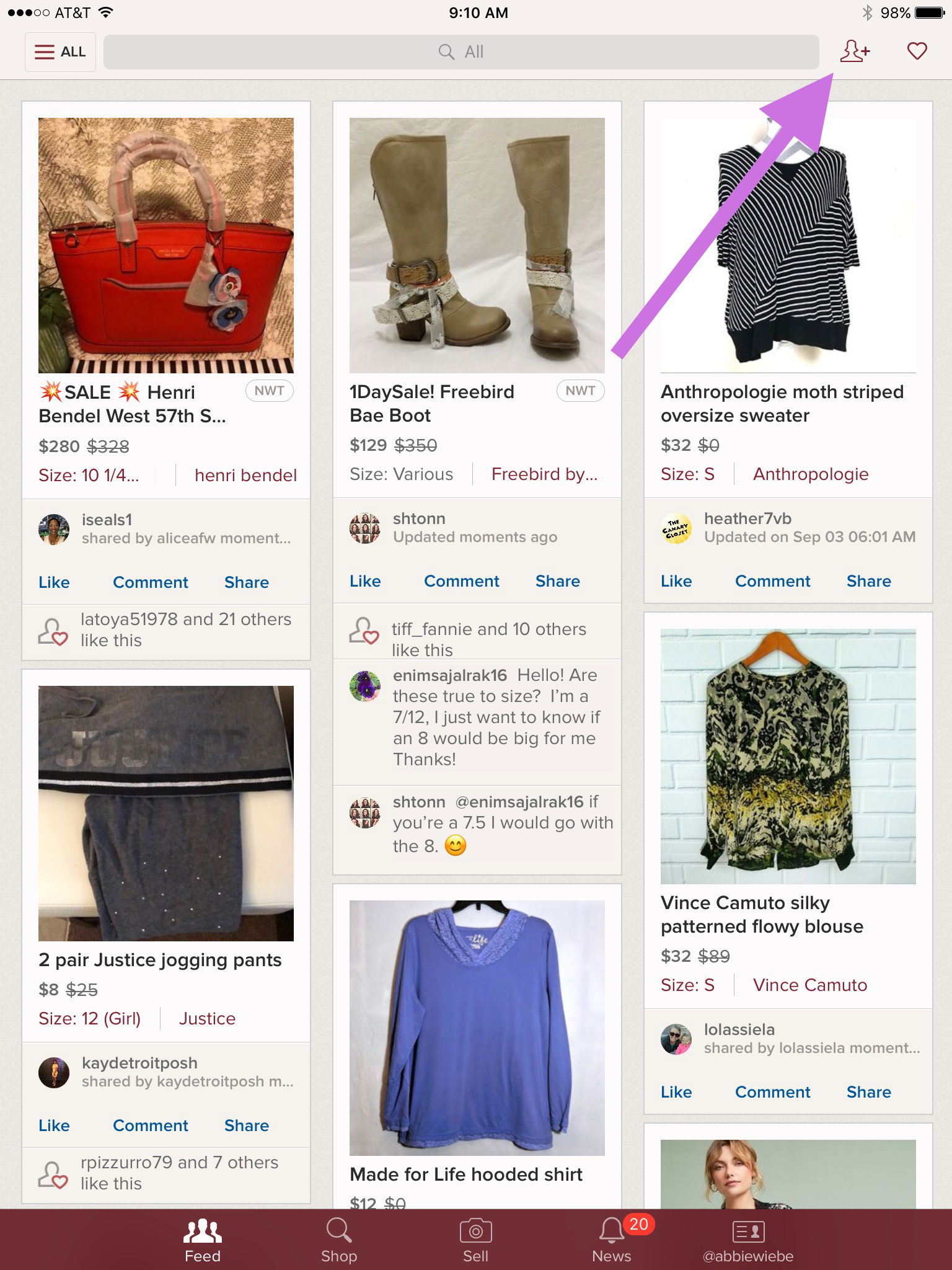 There are two options you can do from here.
The First option, you can follow the Posh Ambassadors that are listed. These are supposedly ambassadors who have your saved sizes currently in their closets. The thought to following them is that because they are ambassadors, they hypothetically will follow you back. But that doesn't mean they will. What if they haven't been active on the app in a few days? The notification that you followed them will be overlooked in the flood of notifications they will have from being absent. I prefer following people through my other option.
Second option, go to My Brands and continue to follow the steps I have in the bellow photos.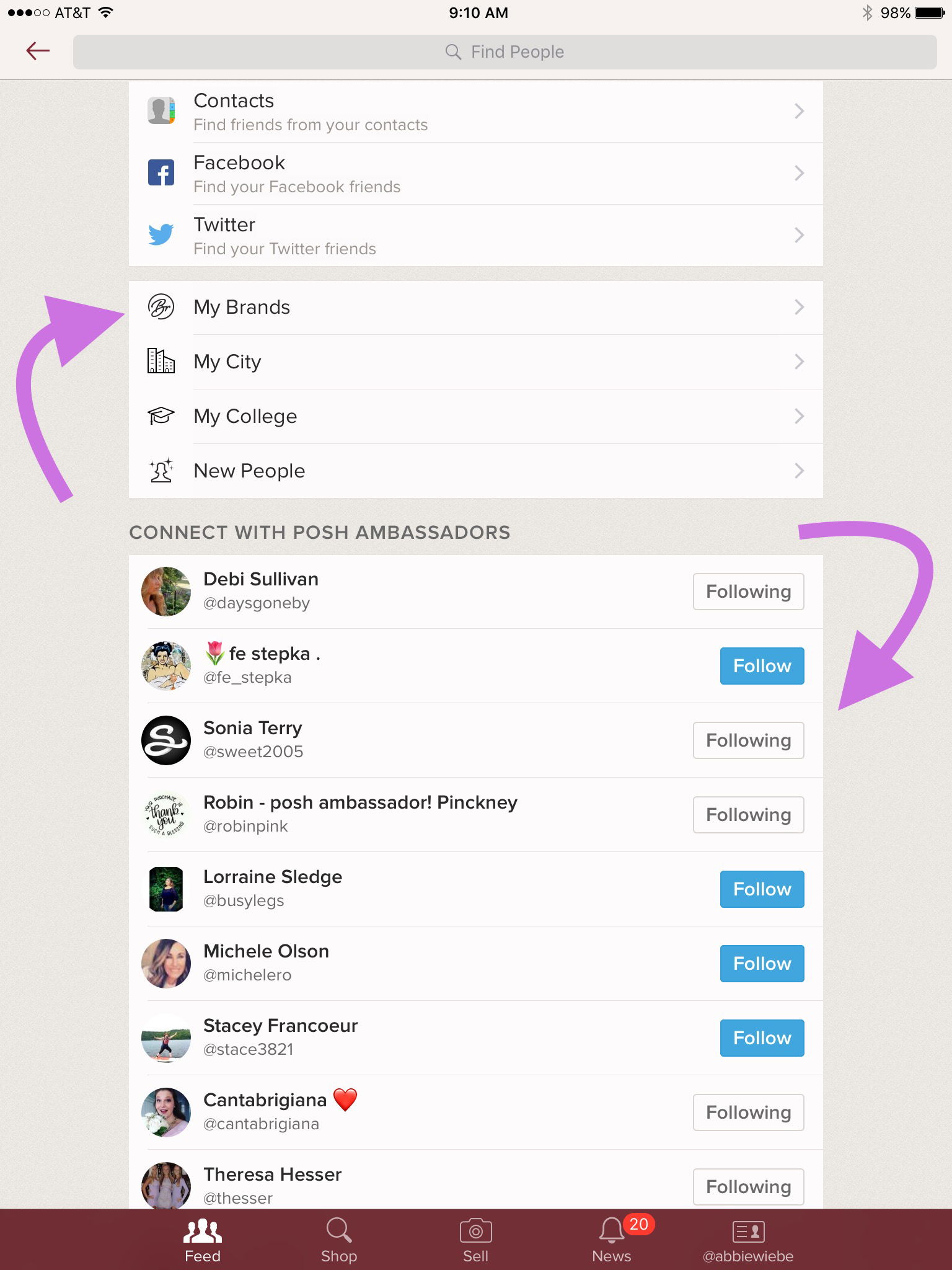 Click on any brand listed!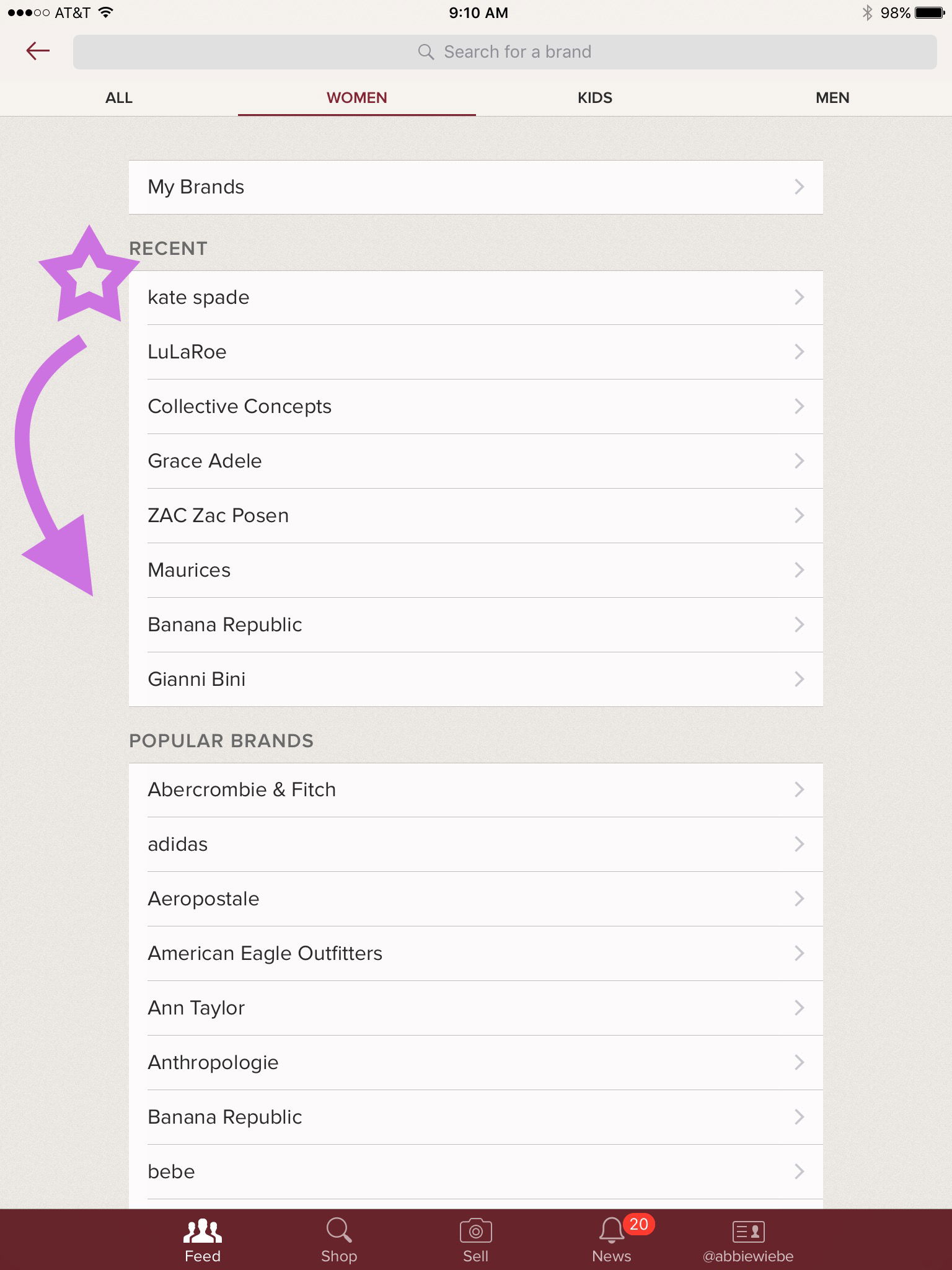 This will pull up a list of closets that have that selected brand.
But don't stop there! On the filters tab, click on Brand.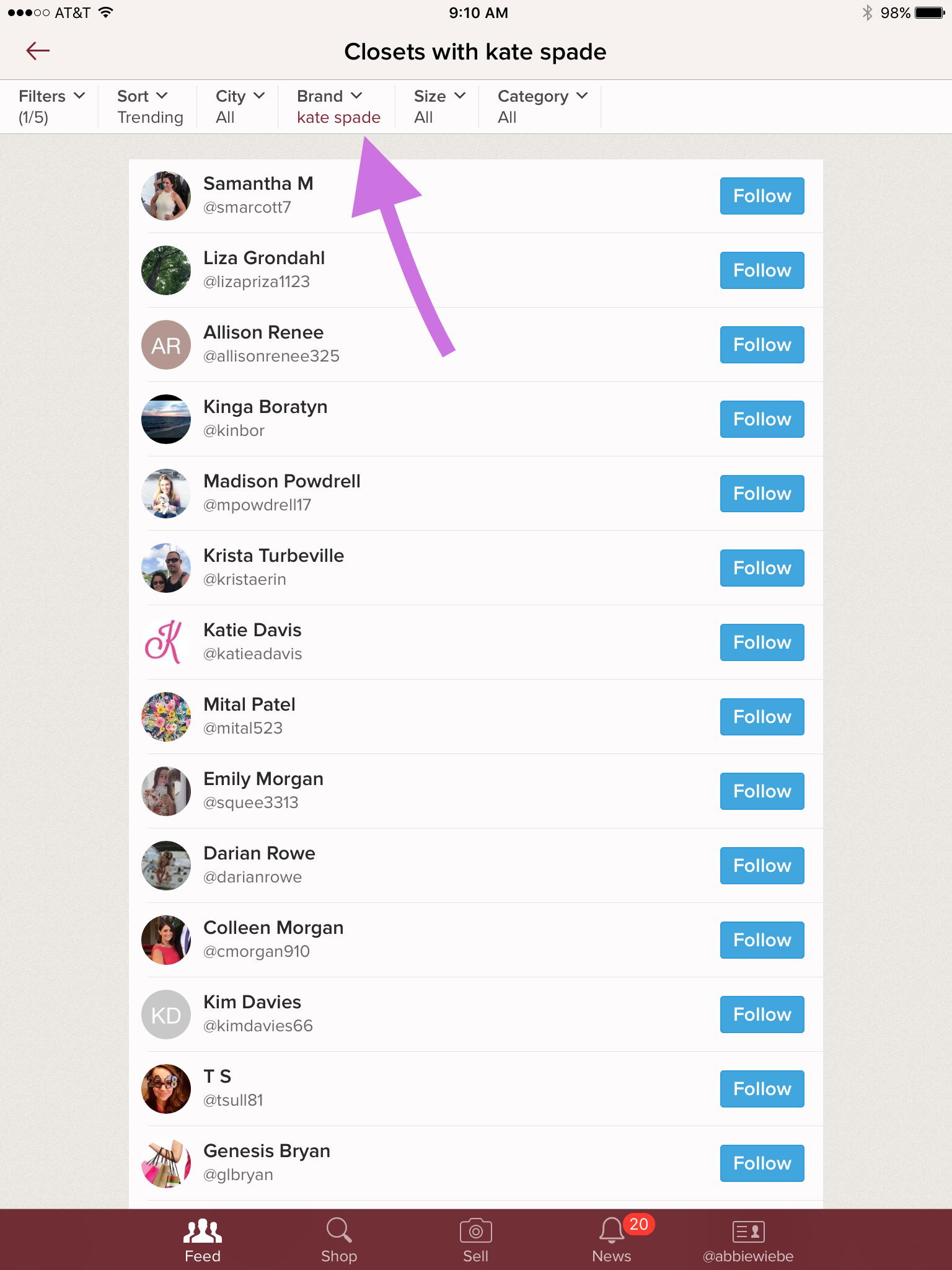 This is where you can now broaden the list to show every closet on the entire app by selecting "All Brands".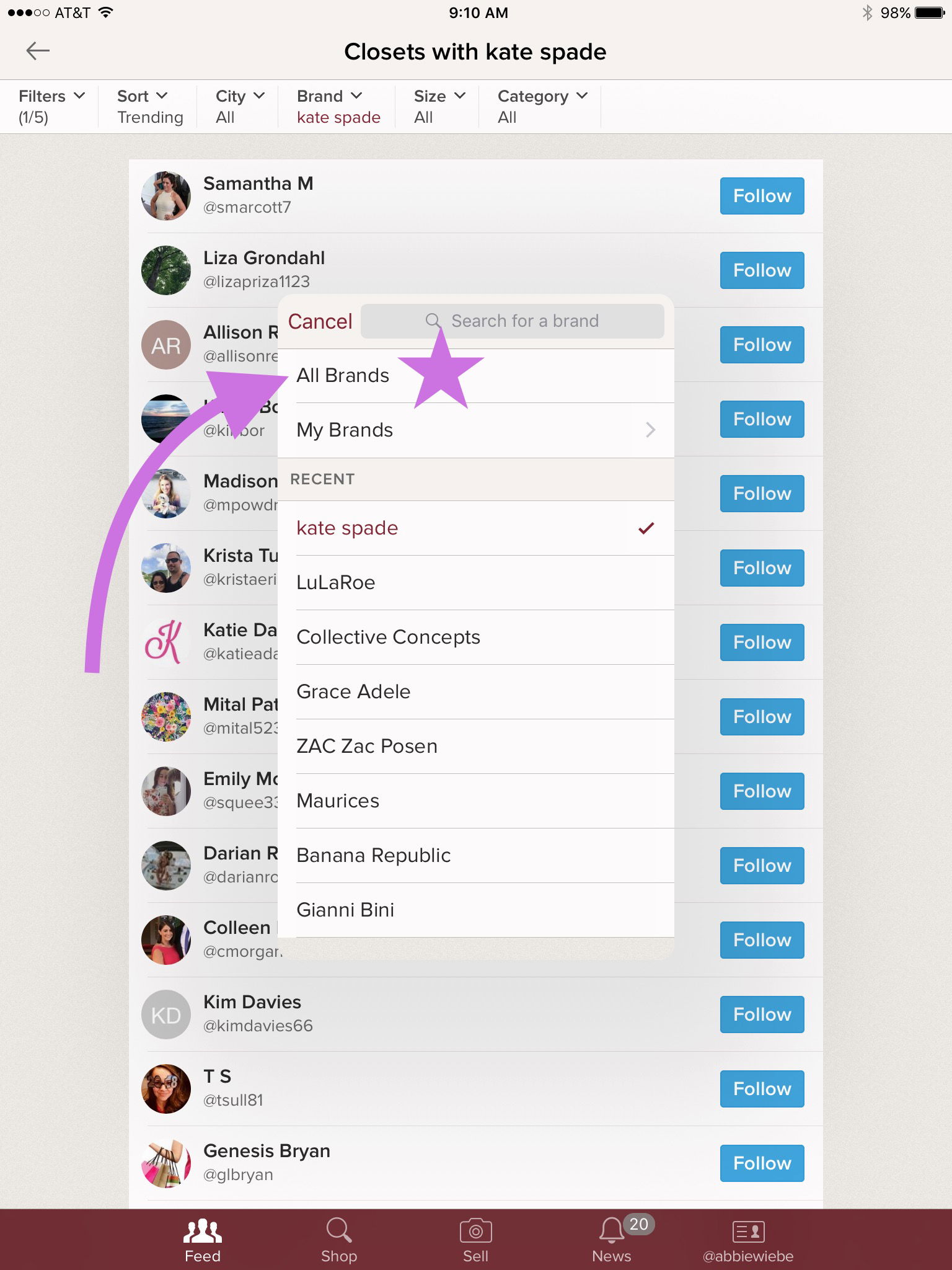 Now, it defaults to "Trending" closest. We don't want to see trending so click on "Sort".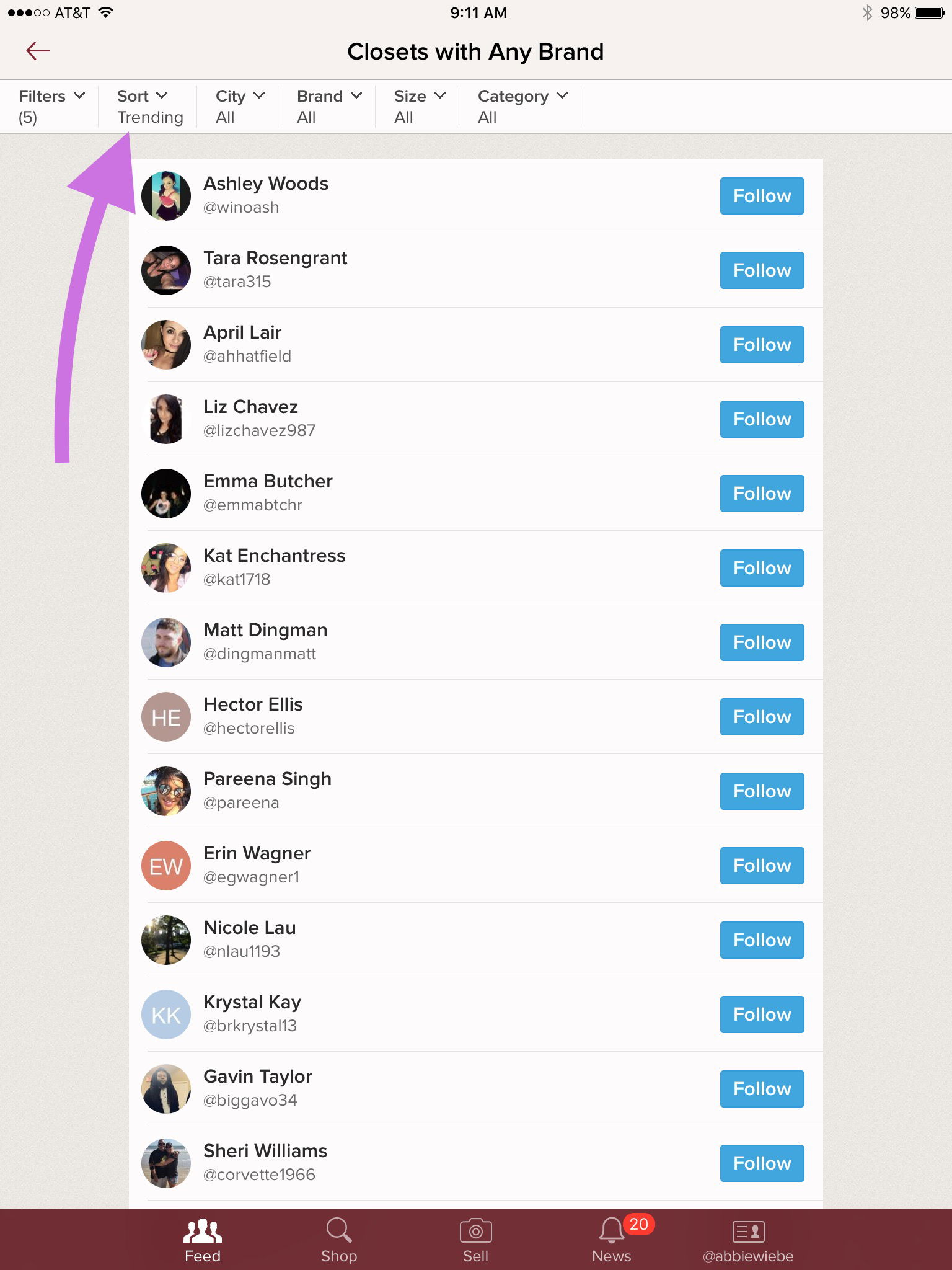 We want to see "Active Sellers". I like to know that these people I am following are on the app right now! My thought is that when I follow them, it will give them a notification that will hopefully prompt them to look, see I followed them, and then follow me back!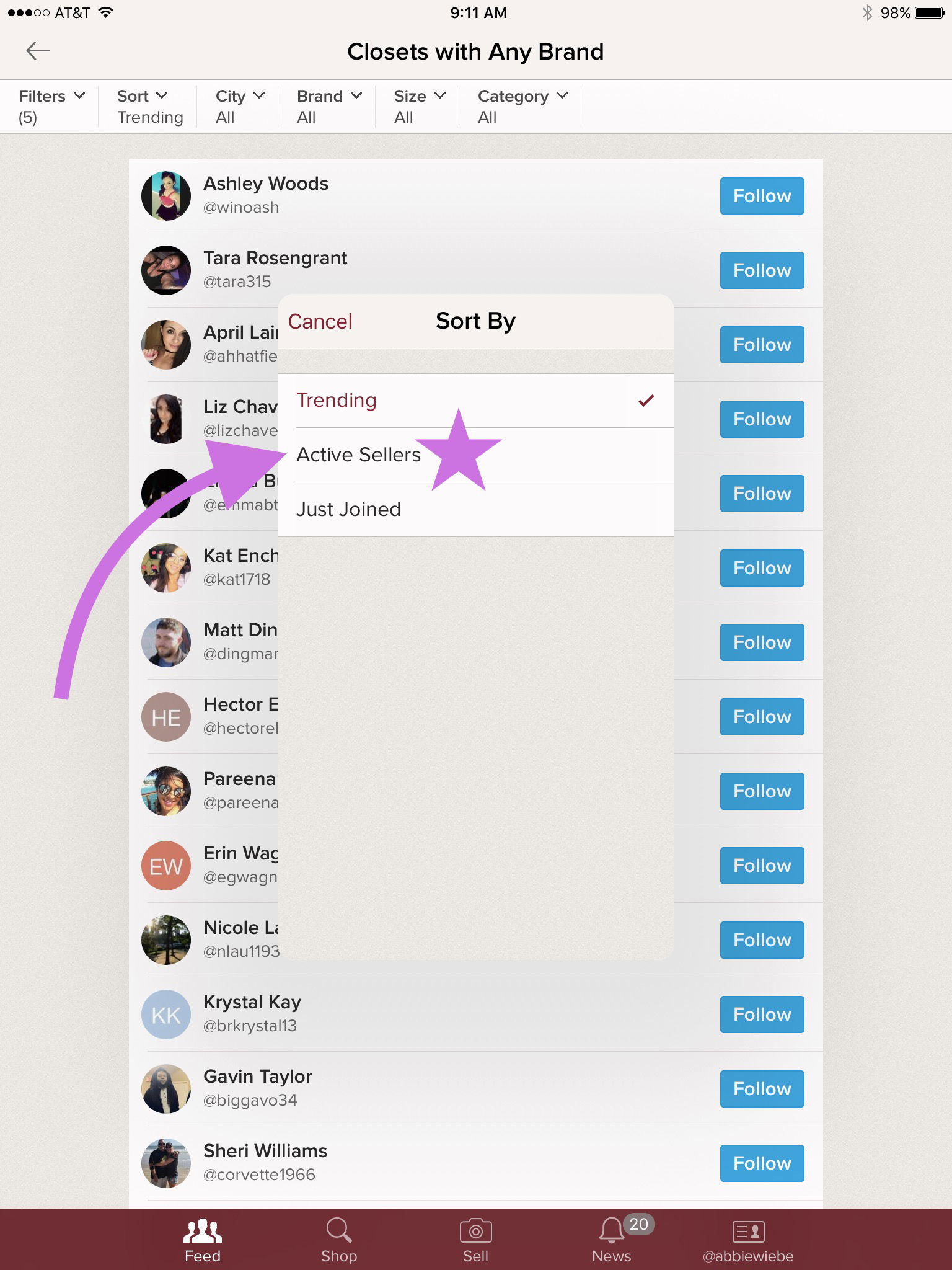 At this point, I have all the filters I want. Look at the filter options that I have on.
-Active Sellers
-All City's
-All Brands
-All Sizes
-All Category's
Then I just go down the list clicking follow on those that I have yet to follow. After a while, you should notice that your notifications will start to add up. Take a break and share back anyone who has started following and sharing your items due to your following them.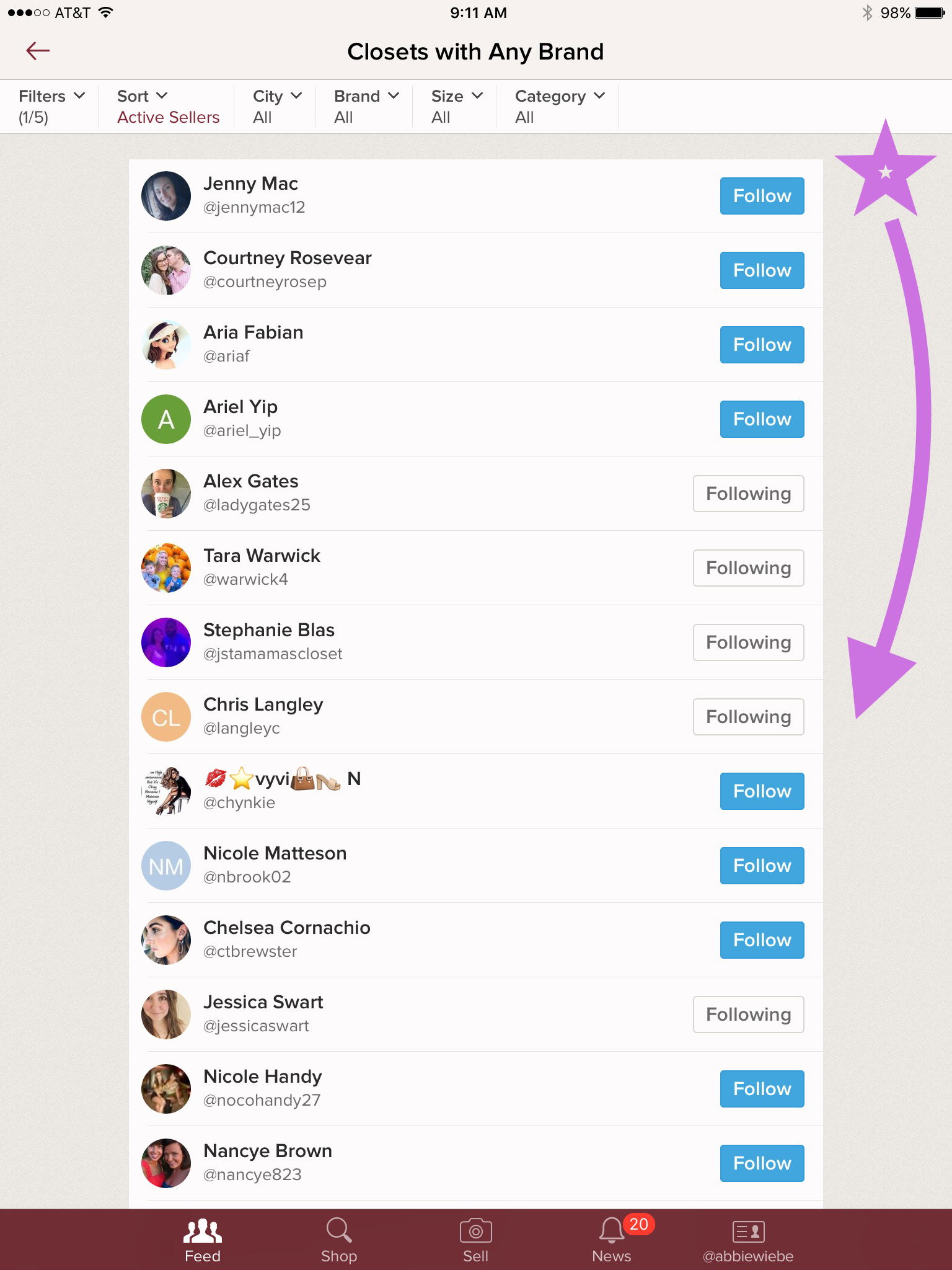 A strategy that I have used in the past with the brand selection is being mindful of what brands I have in my closet. I assume that if someone is selling a particular brand then that means it may be one of their favorites to shop. For example, I usually have a variety of White House Black Market brand. I share those items so they are the first items listed in my closet. Then, when I am adding followers I have the brand filter selected on White House Black Market. I ended up with people following me back, but also ended up with several likes on my WHBM brand items. I also ended up with a sale!
Is it worth the effort? Yes and no. If you only have a small amount of time to be productive on the app then I think sharing your items may be more worthwhile. If you have just shared your items and are just chilling out on the couch watching TV, it's something very easy to do that will gain you followers and bring more eyes to your closet!
Check out my closet by clicking here!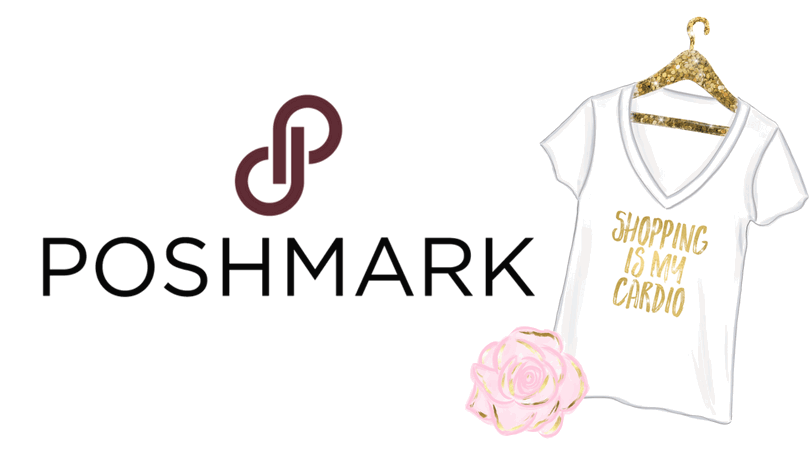 How do you go about getting new followers? Let me know if you would like me to follow you and make sure to include your closet name! I hope this has given you some new ideas to help grow your Poshmark business!
With Love Always,
Abbie
My husband and I have a YouTube channel sharing our travel experiences! I would love for you to check it out and subscribe if you enjoy! Our channel name is Abbie and Wiebe!