New to Poshmark? Use my Invite Code ABBIEWIEBE to get $5 off your first purchase!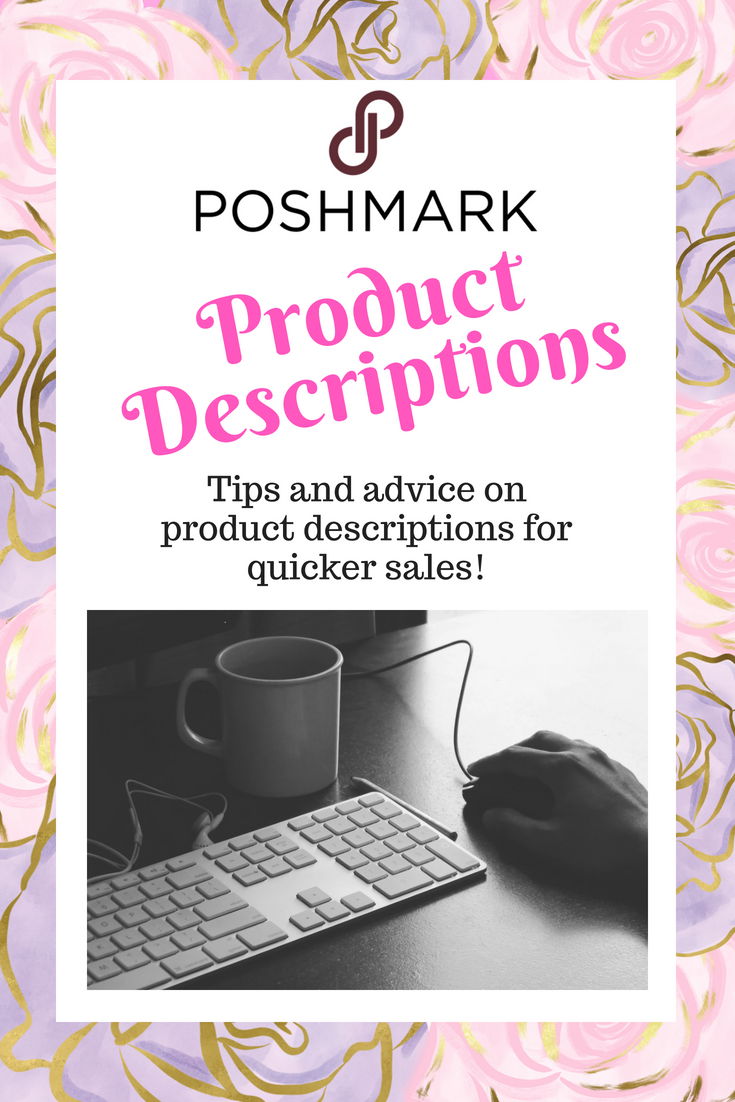 You could describe me as an impulse buyer. I am often guilty of making purchases without fully thinking it through. This happens while shopping on Poshmark as well. What stops me in my tracks from hitting that -Offer- button or even the -Buy Now- button is having to ask a question. Most of the time I don't even bother with asking the question and instead, I will go back to browsing. I don't want that happening with my listings. I do my best to provide the best photo's and the best description's possible so the buyer has no hesitation! I love impulse buyers!
Here is a photo of one of my listings: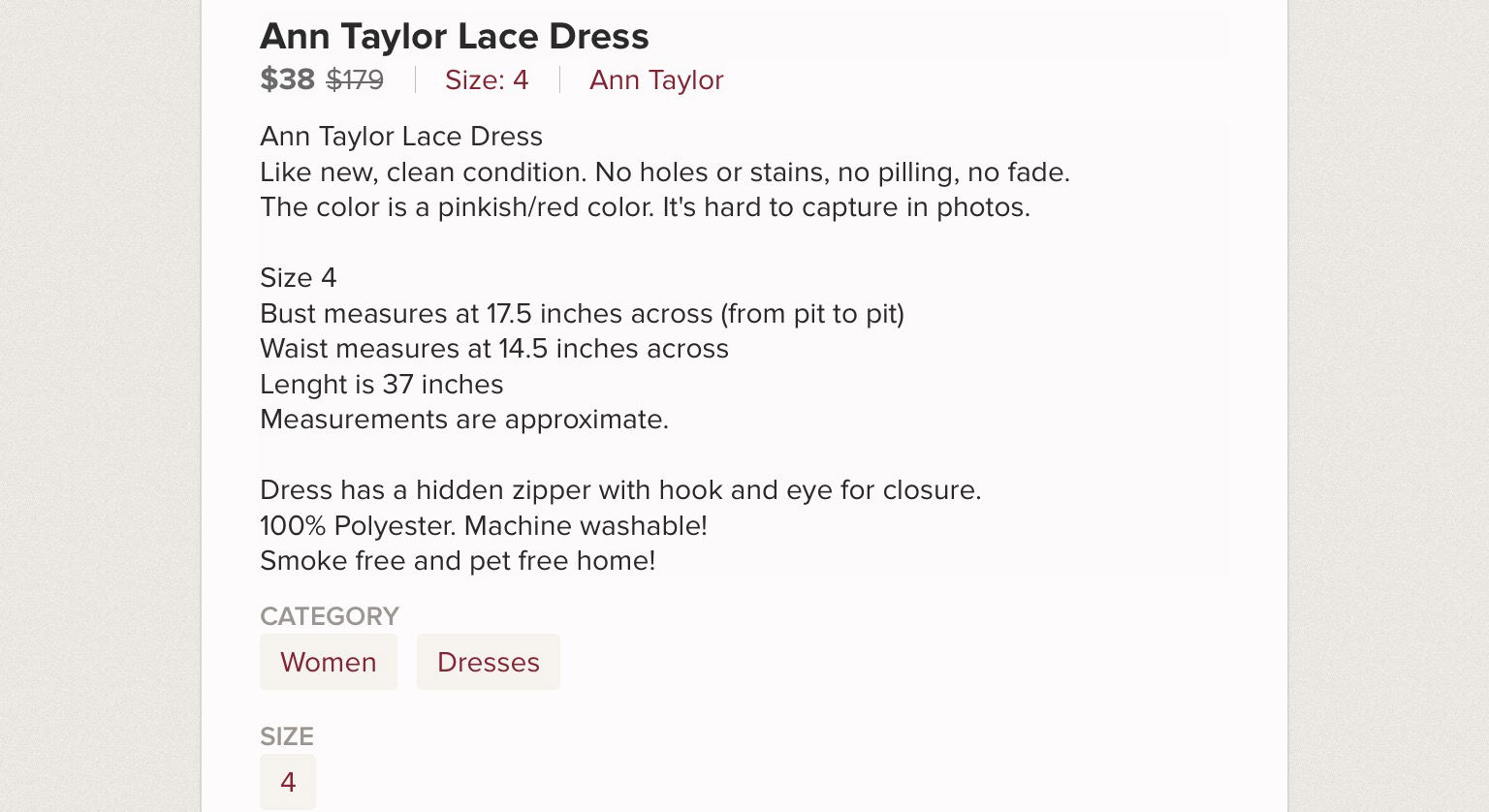 Here is a photo of a comparable item from another seller: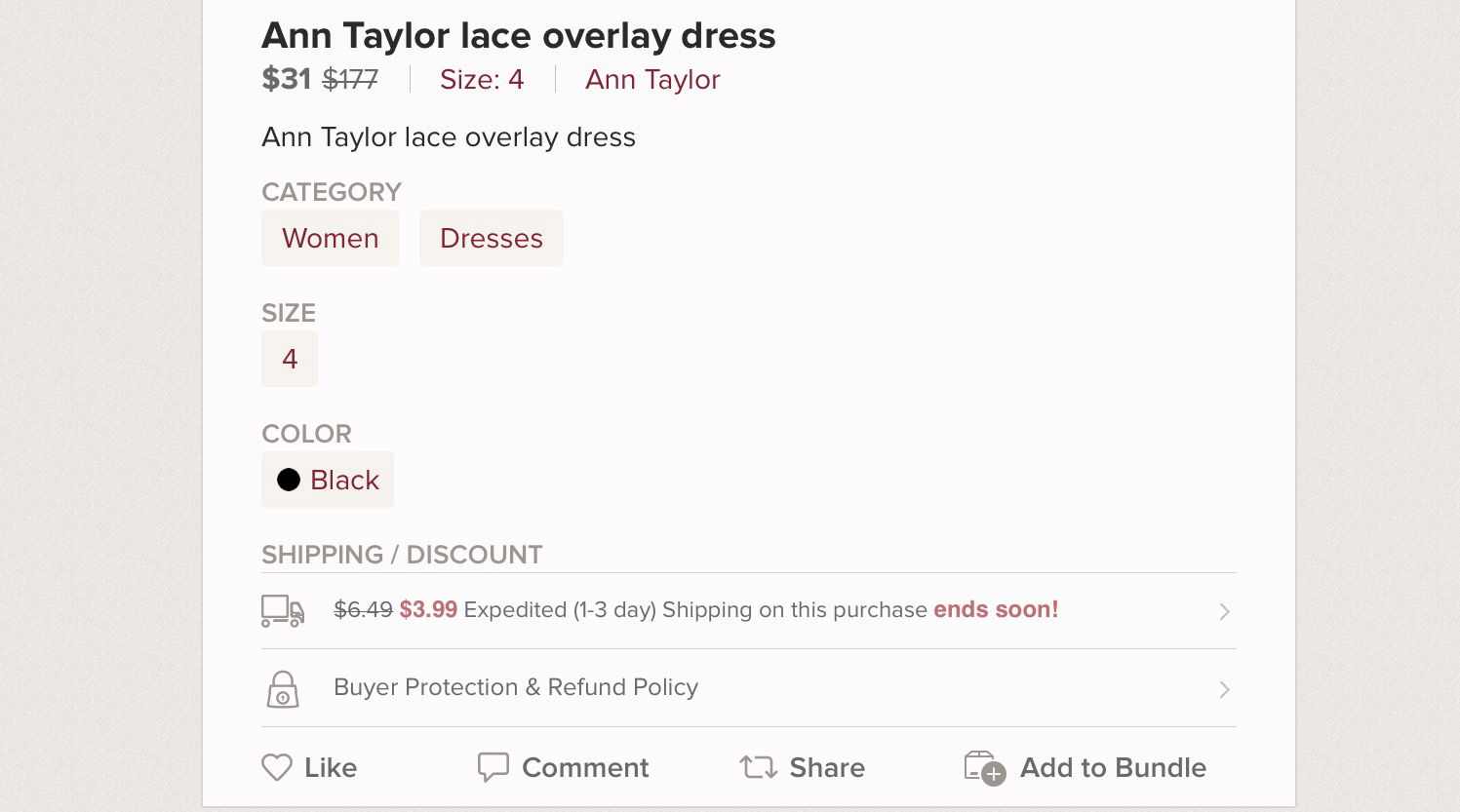 If someone is shopping at 3:00 am and on impulse wants to buy one of these two items, which one do you think they will most likely choose?
Buyers on Poshmark know that they are taking a risk by purchasing a used or new item, sight unseen. Your descriptions can help gain their trust! If a listings description is vague or unclear, I can't help but wounder what the seller maybe trying to hide. Here is how I do my listings:
-My title will include the brand name and a short detail of what the item is. I will copy and paste that as my first line in the description while adding more details if needed.
-Next I will provide a description. For example: -New with tags, -New without tags, -Like new, -Gently Used. From there I will go on to explain what that description means to me. No holes or stains, no pilling, light fade... That kind of thing. I do this because my definition of gently used maybe completely different to someone else's definition. If there is ANY flaws you MUST list it! The buyer can request a refund stating that the item wasn't as described!
Here is a few examples of how I make sure the flaw is clearly pointed out: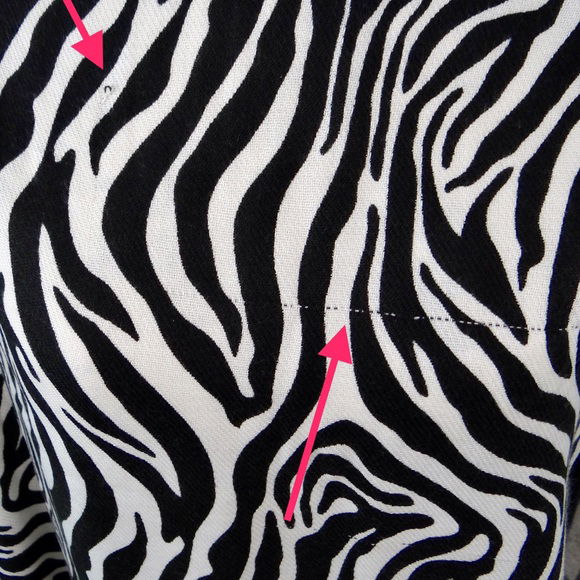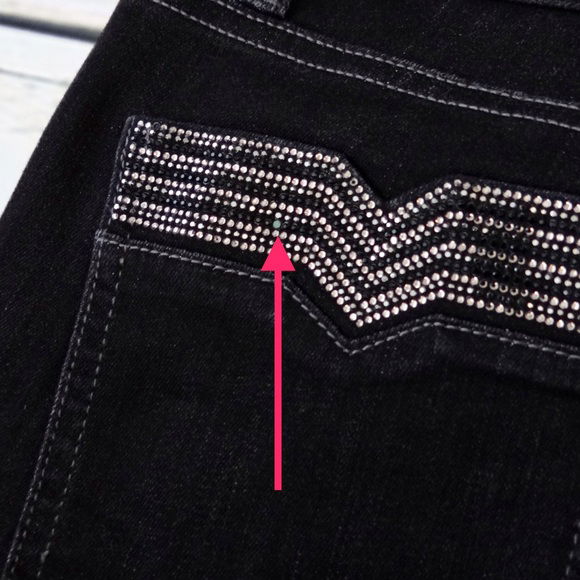 I take a photo of the flaw and I use my iPhone "markup" capability to draw an arrow to it. I then make sure to explain the flaw in the descriptions.
-The top photo would read like this: The scarf has a few minor thread pulls here and there that are not noticeable when wearing (see photo for details).
-The bottom photo would read: The jeans have one missing jewel on the back pocket (see photo for details).
-Next I list the item size along with measurements. I list measurements because some people may have challenges with fit and can't just trust that the item will fit without measurements. I am tall so I have to have a length measurement especially with tops. I don't impulse buy without measurements! I take the measurements straight across from pit to pit and from the top of the shoulder to the bottom of the hem.
Here are photos to show where on the garment I take my measurements:

I won't use these photos in the listing. Instead I will type out what the measurements are in the description. Some people would add the photos to the listing but not actually type out the measurements. The problem with that is buyers can't always clearly see what the measuring tape says; So what's the point? Make sure to add that the measurements are approximate!
Here is an Amazon affiliate link for a retractable measuring tape: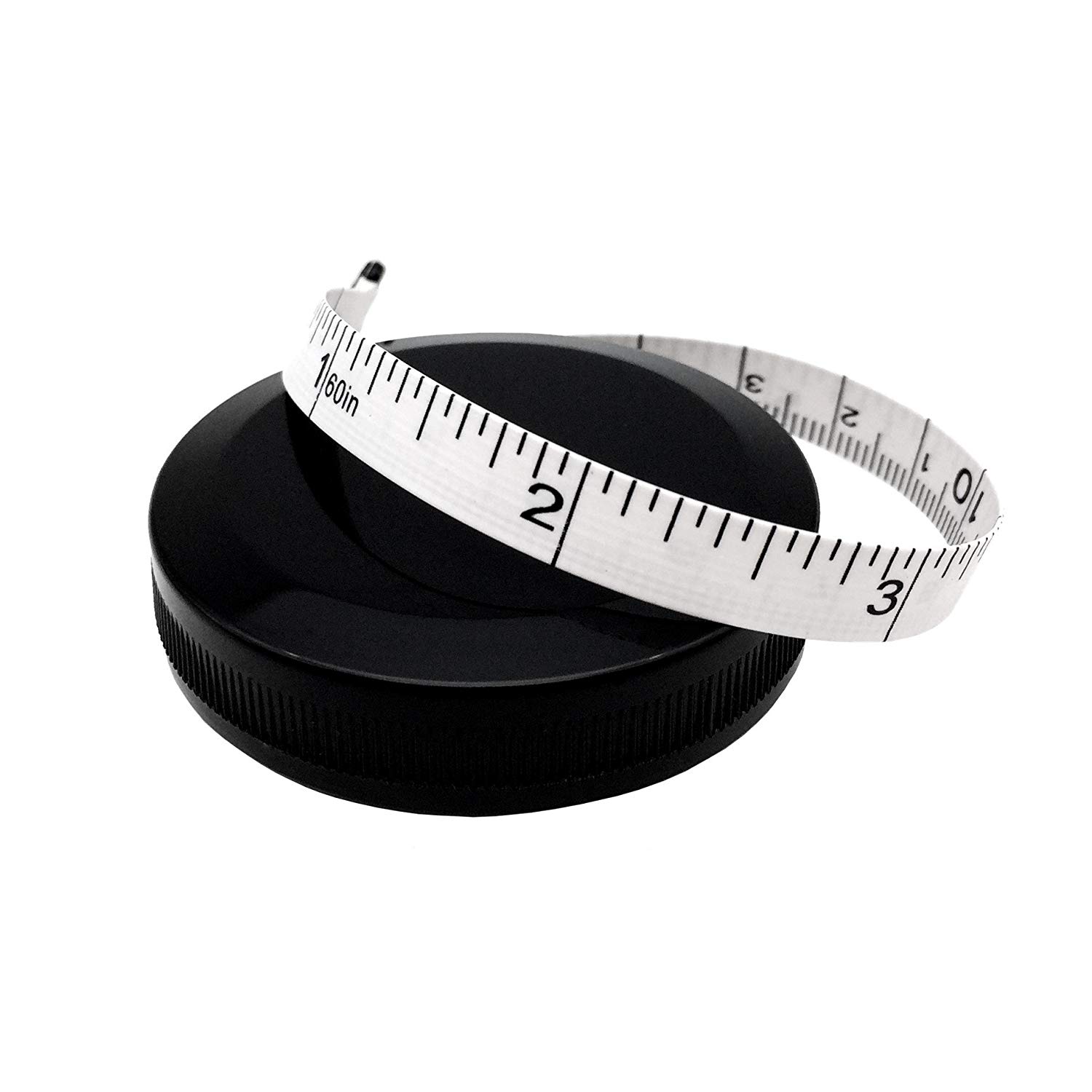 Click for more details!
At the end of the listings I add any final details, like, hidden zipper with hook and eye for closure. Also, I include fabric content especially if spandex is involved while explaining the amount of stretch the item has. You can also put the washing details; Dry Clean Only, Machine Washable... And lastly I always add: Smoke free and pet free home. This helps the buyer know that the item won't stink and won't have pet hair. Some people list why they are selling the item (for example: No longer fits), but I don't add that information. Most of my items I buy to resale for profit so I don't feel the need to add that kind of information.
If you are listing multiples of the same kind of item, take advantage of copy and paste. I will type up a standard description in a word document and then copy it to the description section of the selling page. Then all you have to do is fill in the blanks. Here is an example you can copy and use for your listings! Make sure to update the condition type if it doesn't match what I have described.
Skirt
Gently used but still in great condition. No holes or stains, no pilling, no fade.
Size _____
Top measures at _____ inches across
Length is _____ inches
Measurements are approximate
Material content ______
Smoke free and pet free home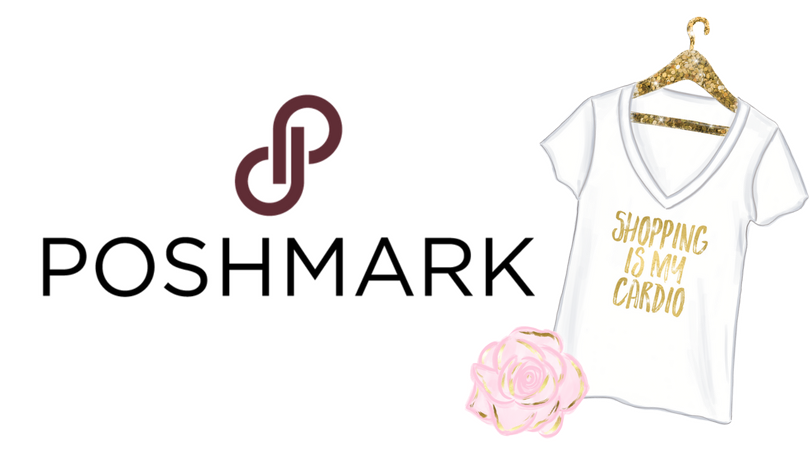 Check out my closet by clicking here!
Hopefully all these details will tell the buyer everything they want to know before they buy. That means more impulse purchases and less customer questions! What do you put in the product description? Let me know what you think!
With Love,
-Abbie
My husband and I have a YouTube channel sharing our travel experiences! I would love for you to check it out and subscribe if you enjoy! Our channel name is Abbie and Wiebe!