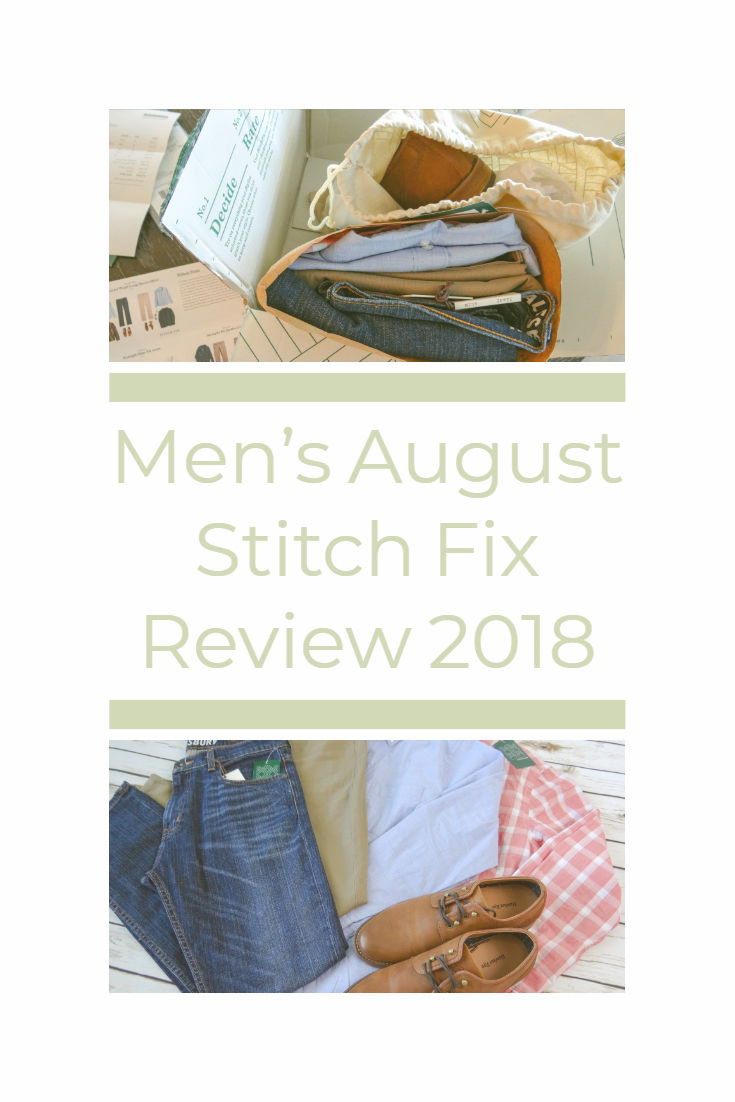 Stitch Fix is an online personalized styling service. On their website, you will fill out a style profile that will help explain your style and to set a budget. There is no membership fee or subscription contract, but there is a $20 styling fee that you pay in advance. That $20 will be applied as a credit toward anything you keep in your box. They will send you five items. Try everything on and return what you don't like!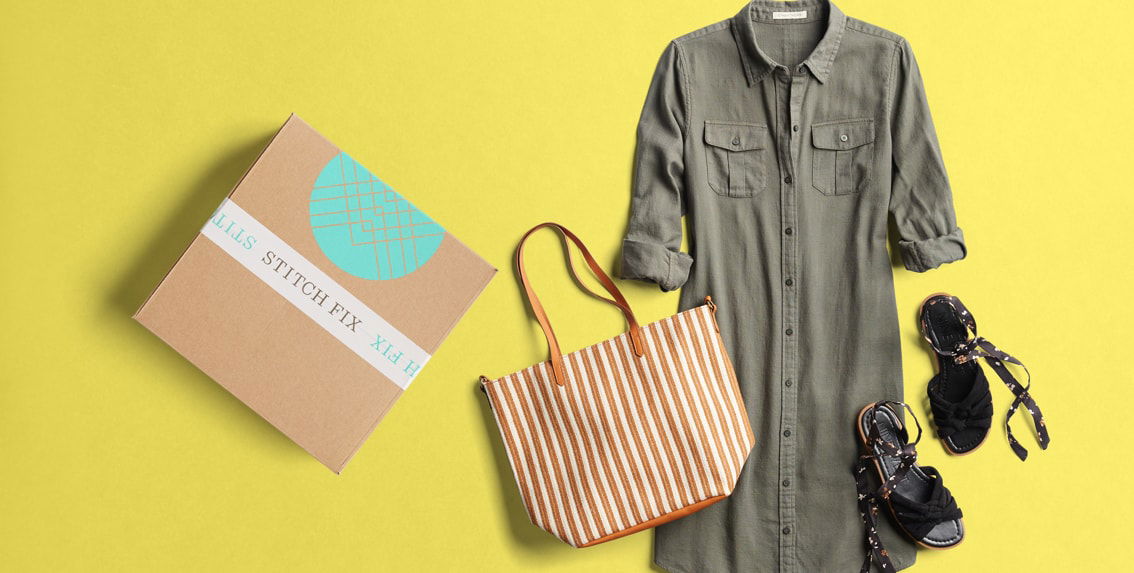 Click here for $25 credit and more information!

I have been doing Stitch Fix for a while and I wanted my husband to give it a try now that they offer men's clothing. Here is what he got!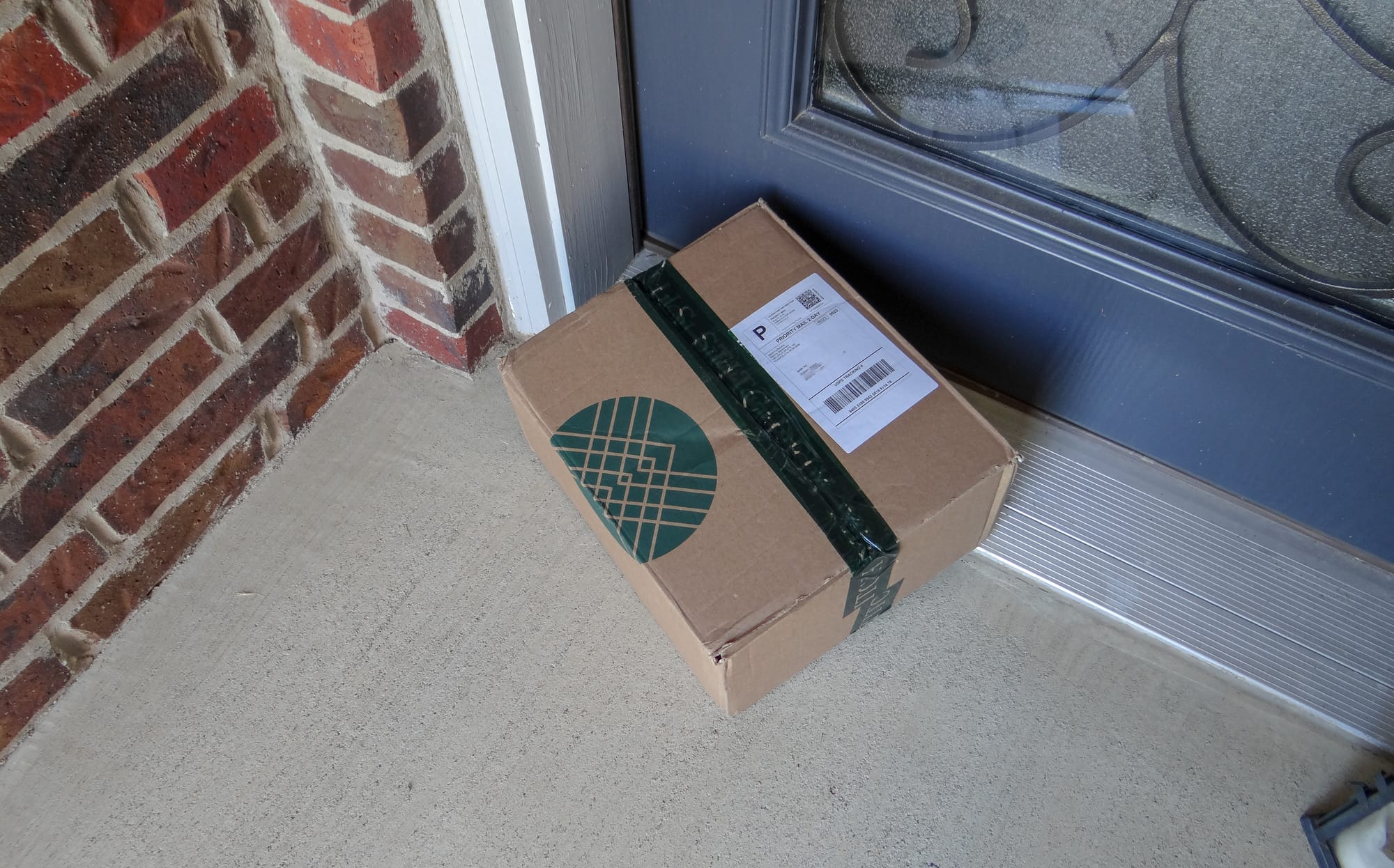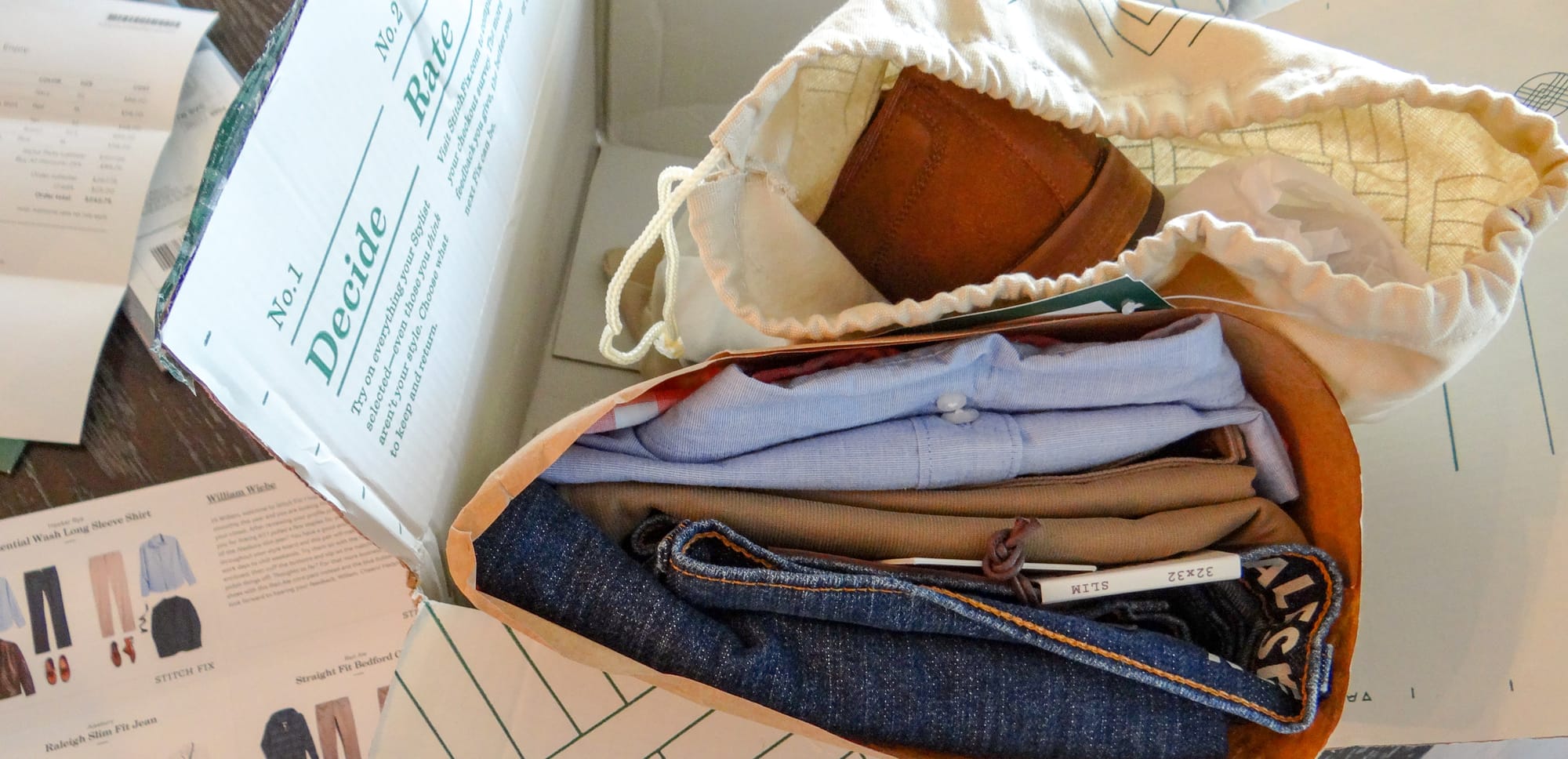 The first two items were Alesbury - Raleigh Slim Fit Jean and Hawker Rye - Essential Wash Long Sleeve Shirt in red. My husband said the jeans were too small and the shirt was a little too country. So they both went back. I thought it looked great!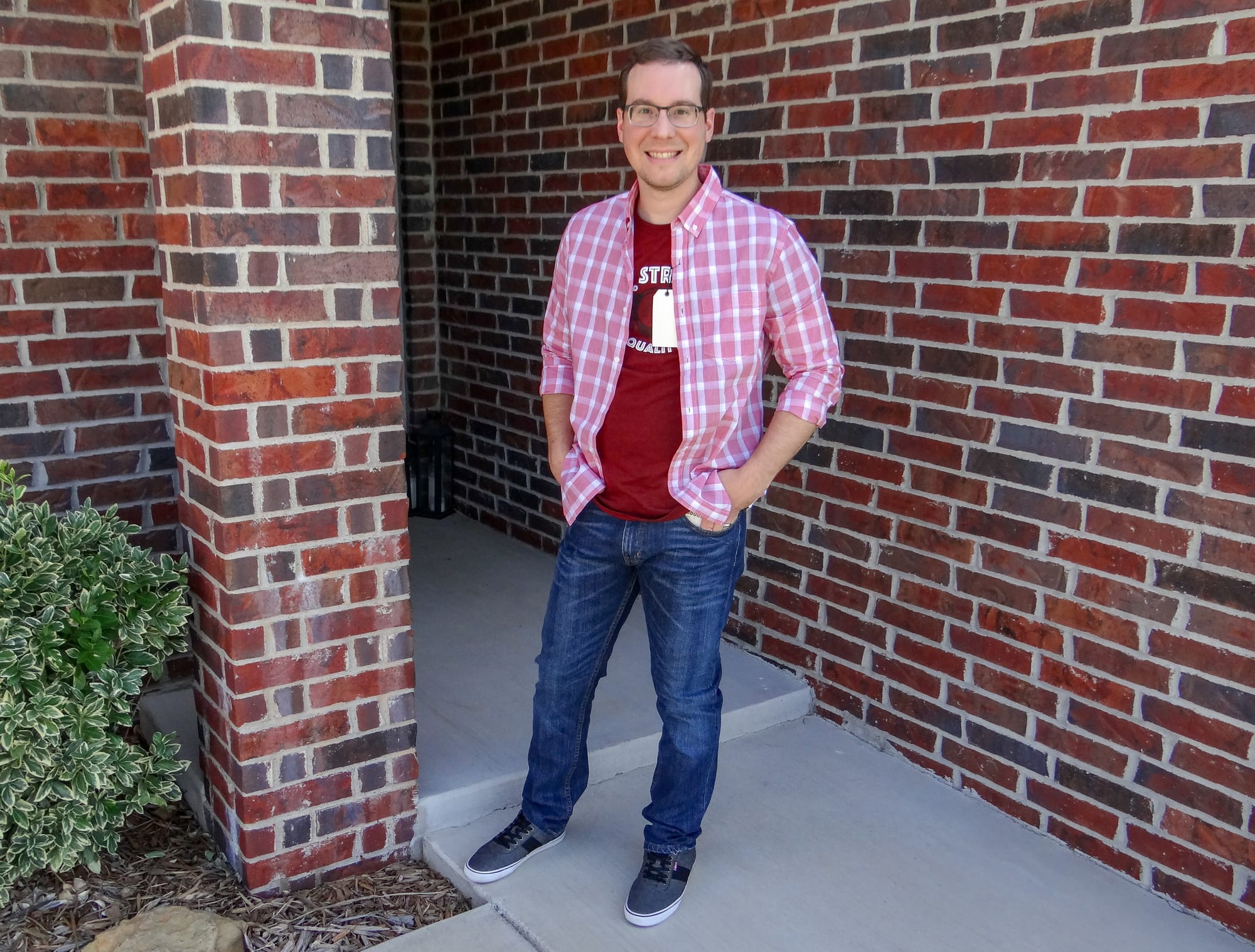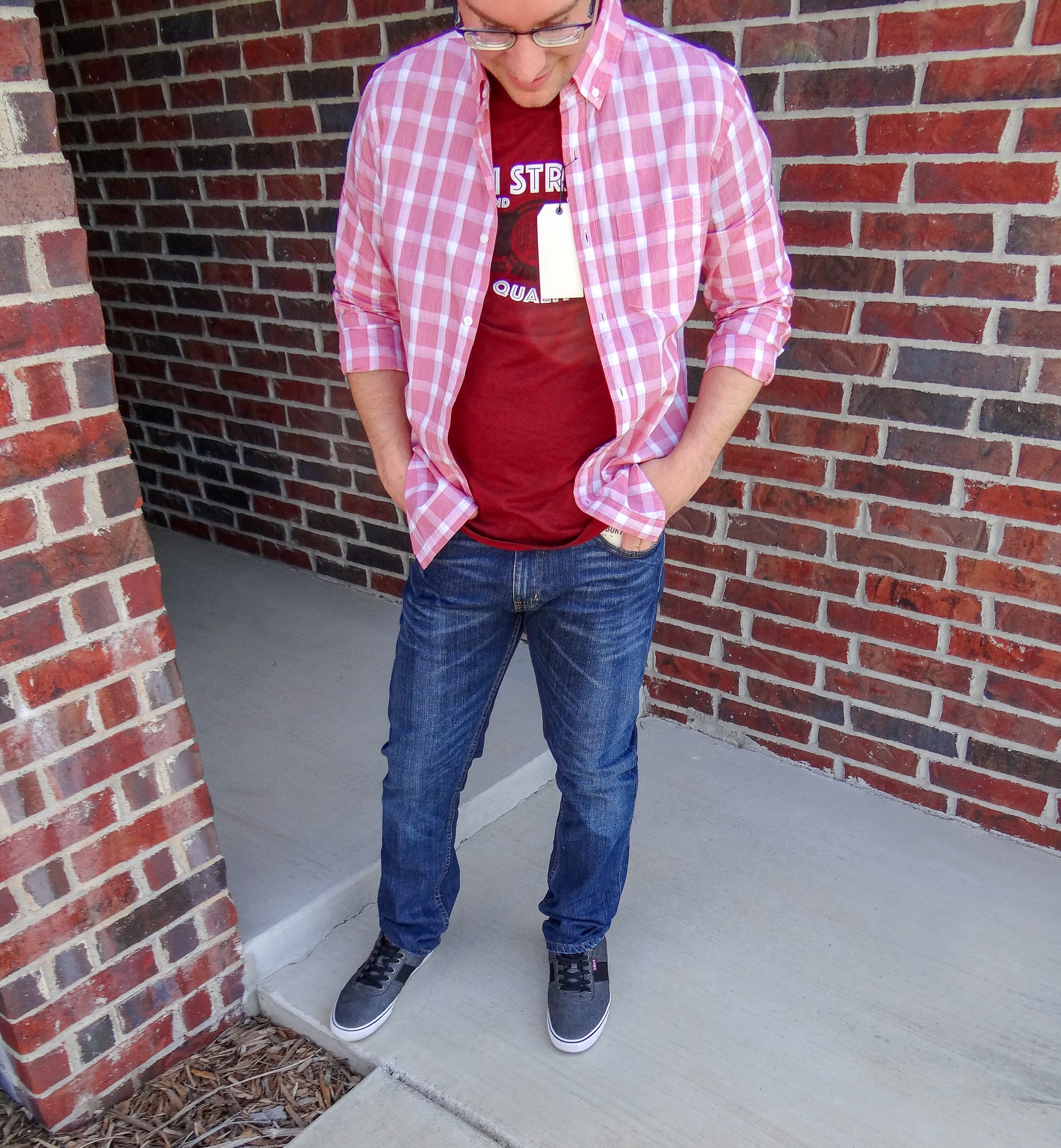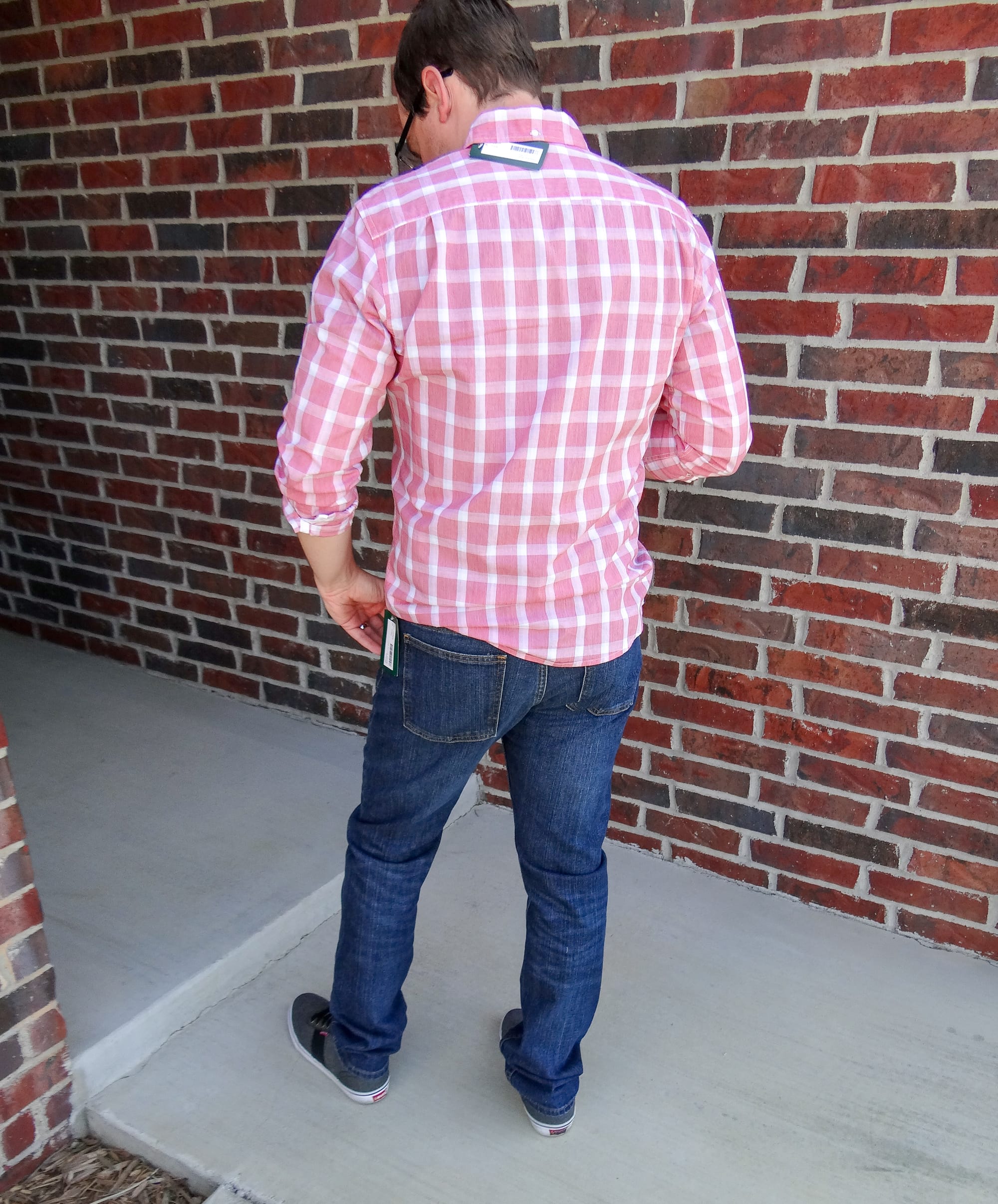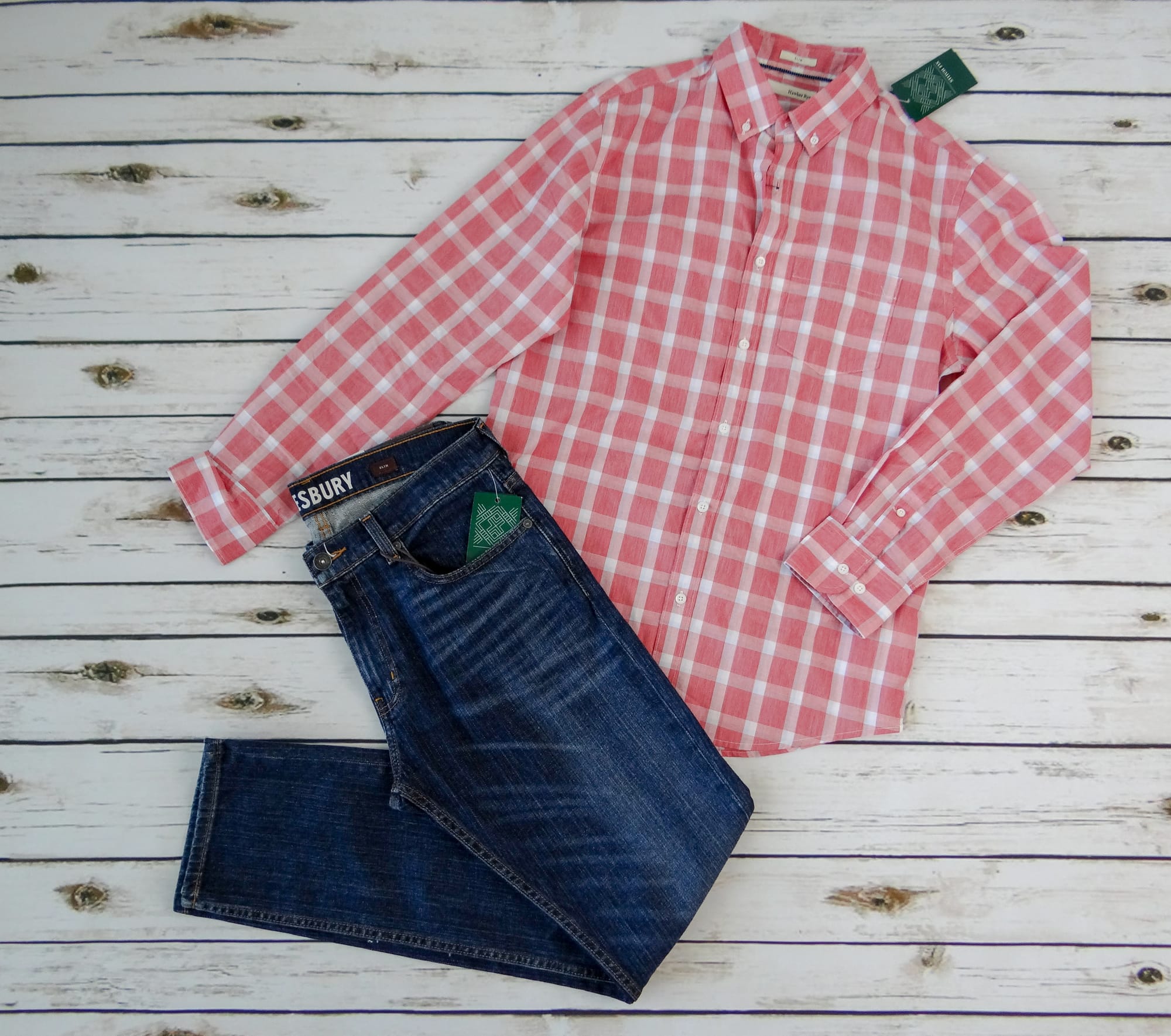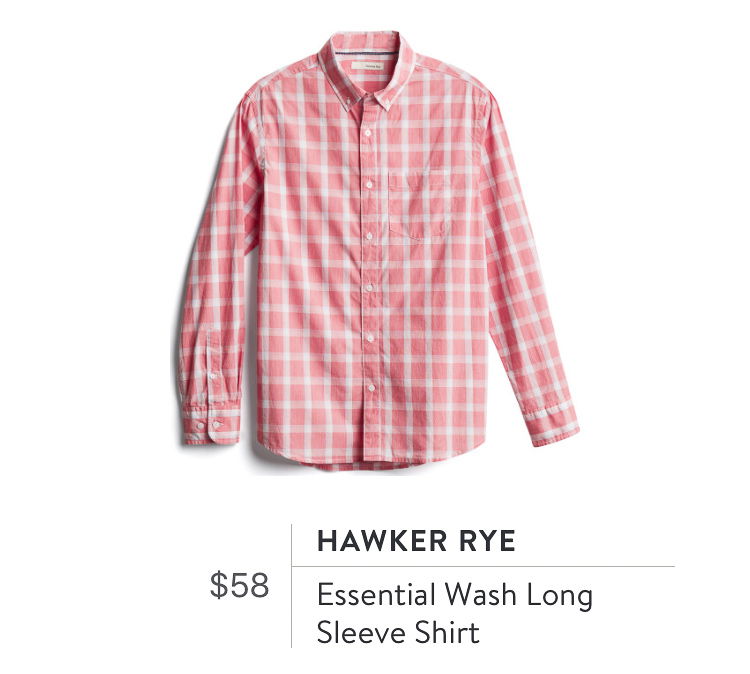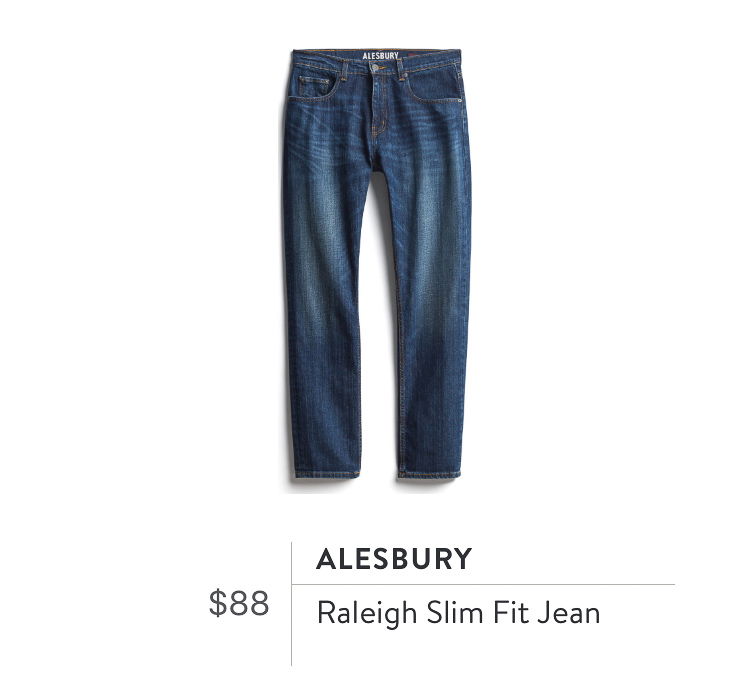 The next three items we put together. Red Ale - Straight Fit Bedford Cord, Hawker Rye - Essential Wash Long Sleeve Shirt in blue, and Hawker Rye - Porewia Speed Lace Derby shoe. I like everything, but William didn't want to spend the money for all three items. The blue shirt had some kind of ink stain on the front. It looks like the Stitch Fix label may have worn off before the ink dried. He liked the shoes and needed a new brown pair so that's what he decided to keep. If he had loved the top and pants he would have been more willing to spend the money. I liked the look!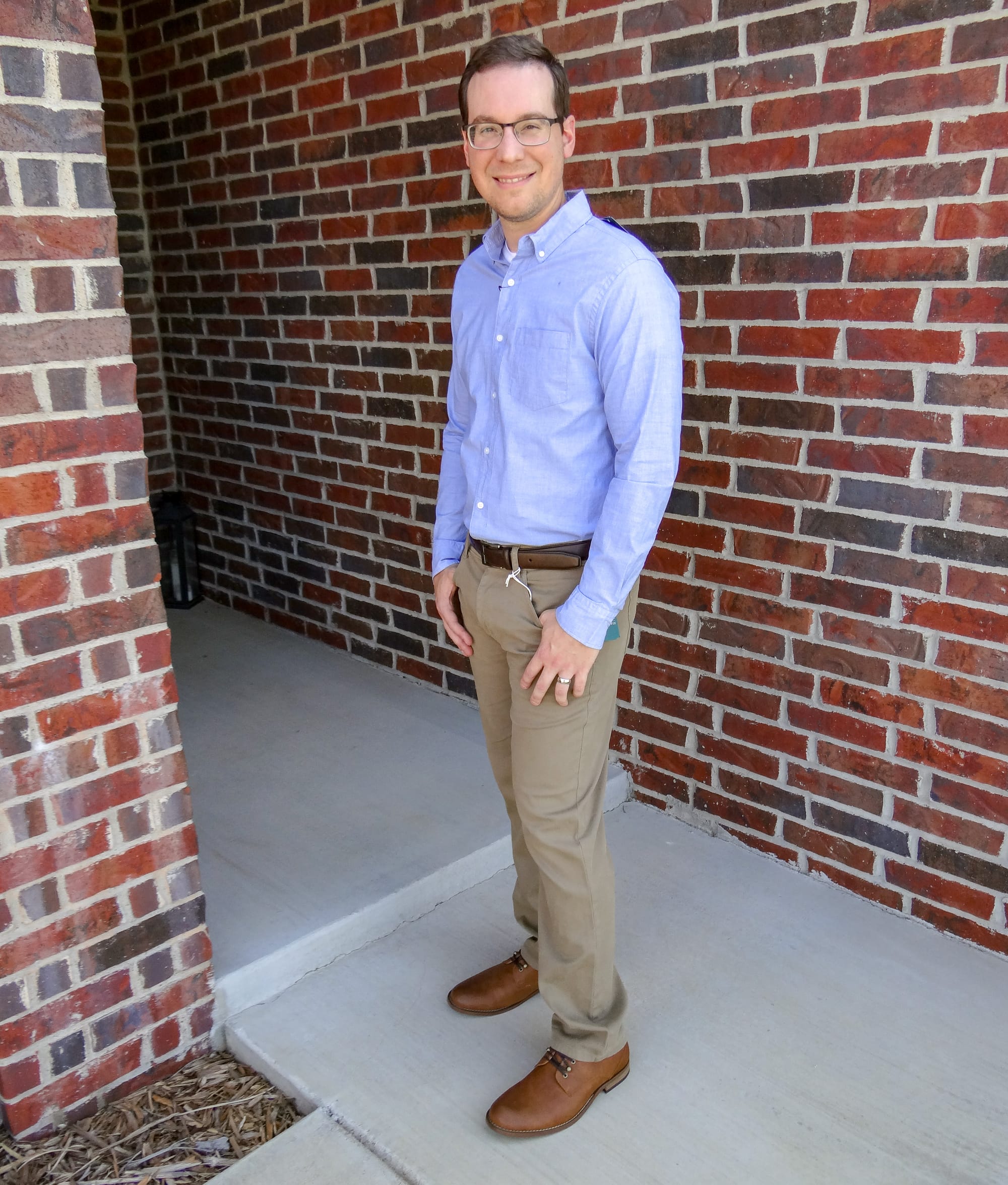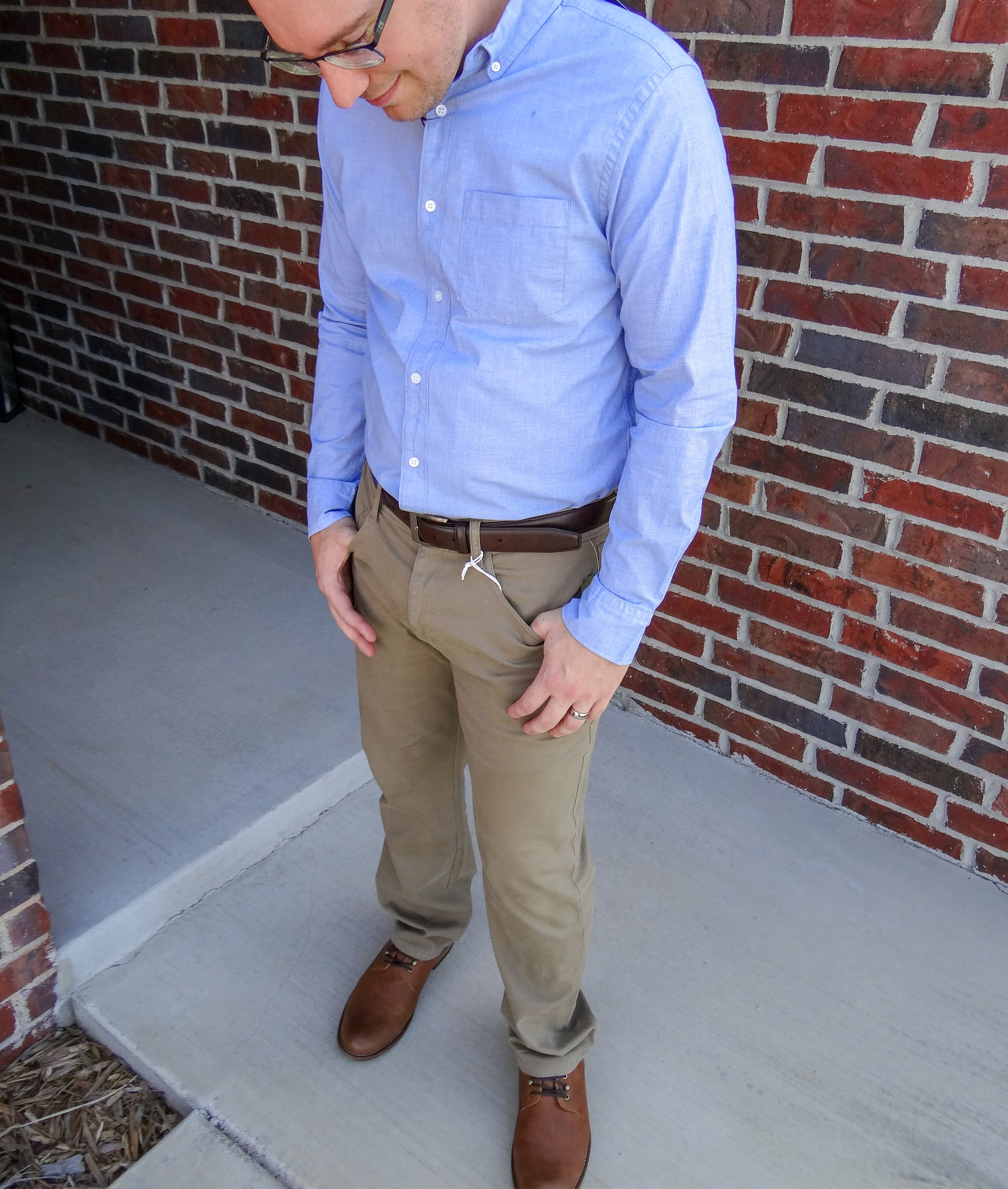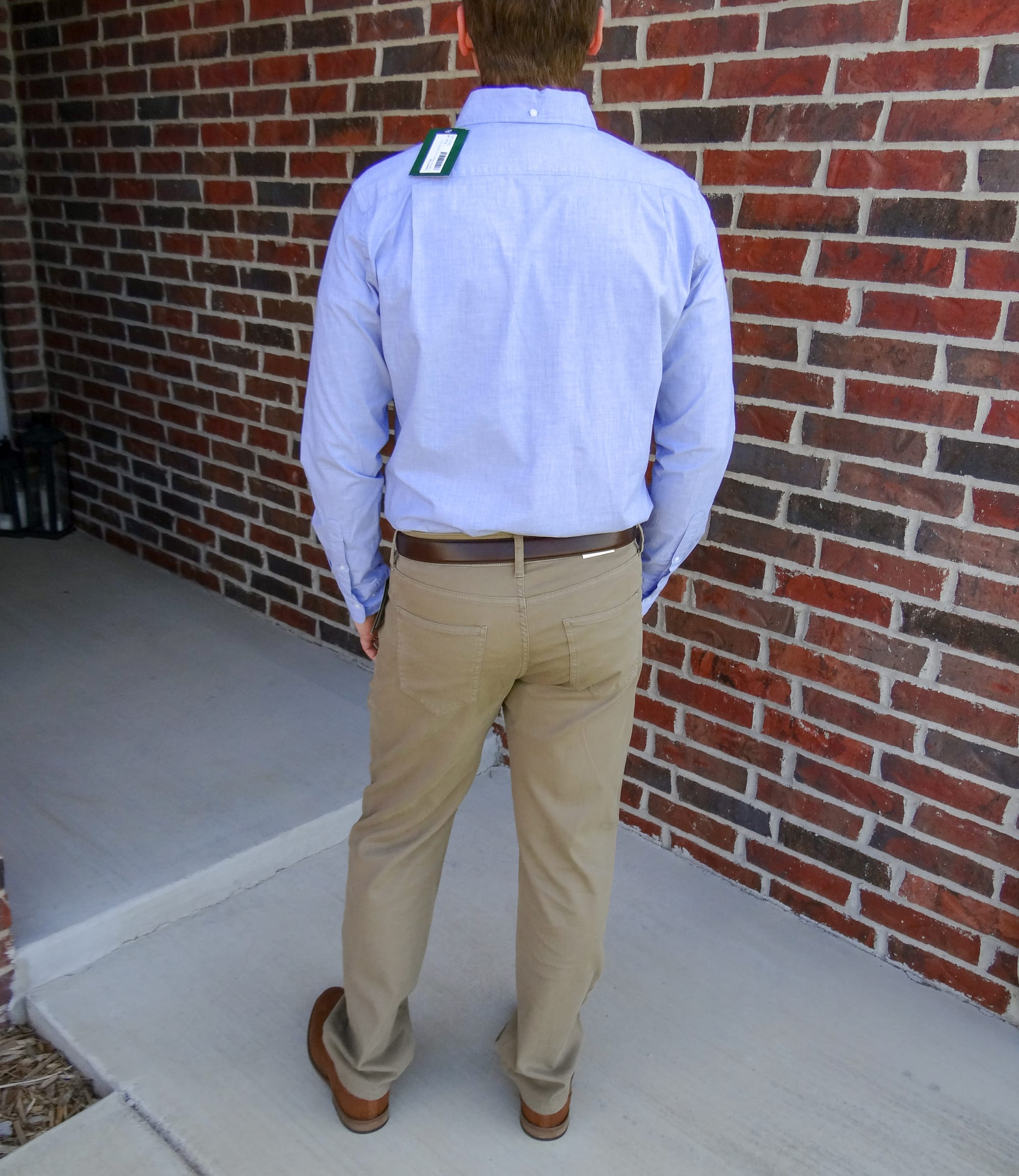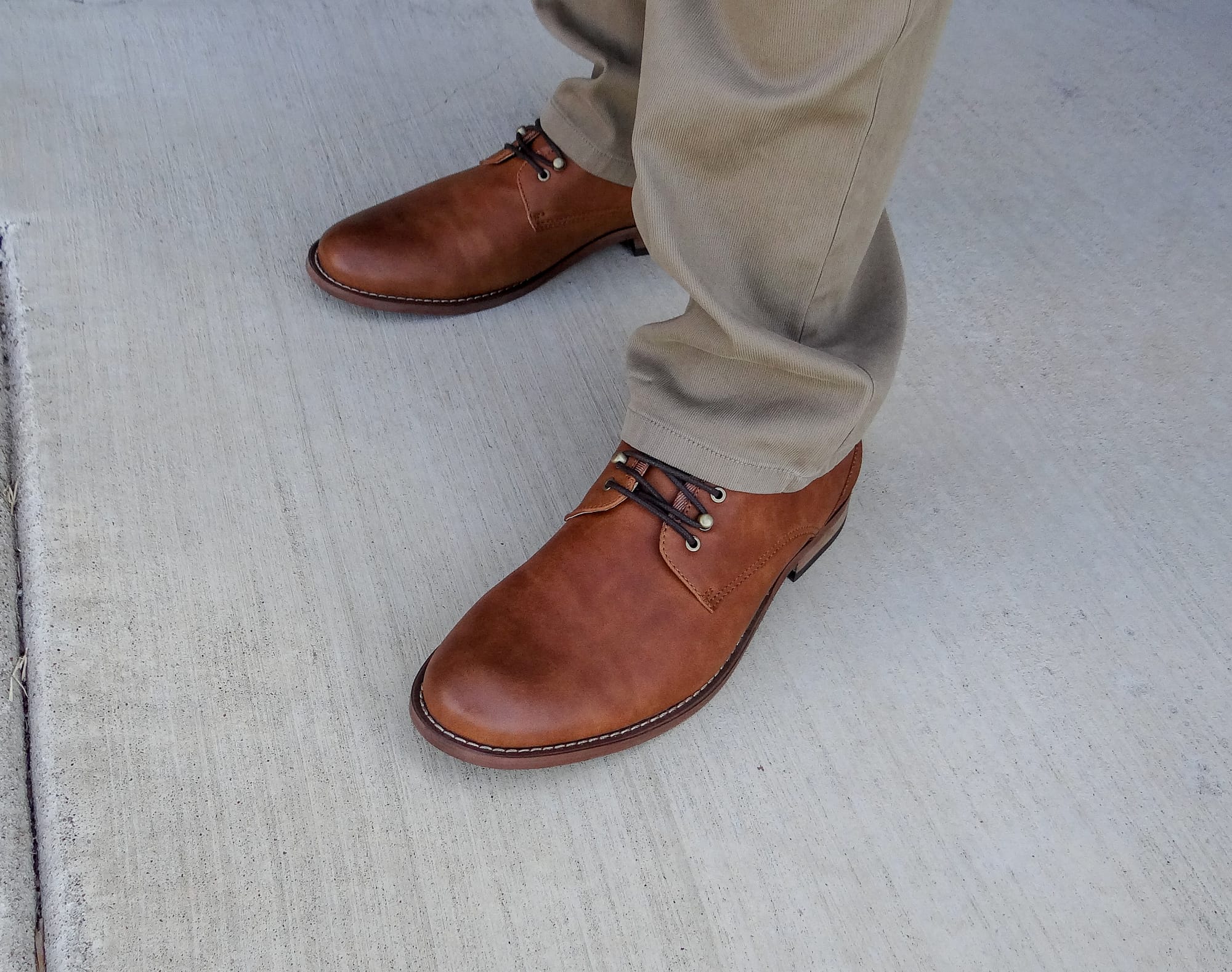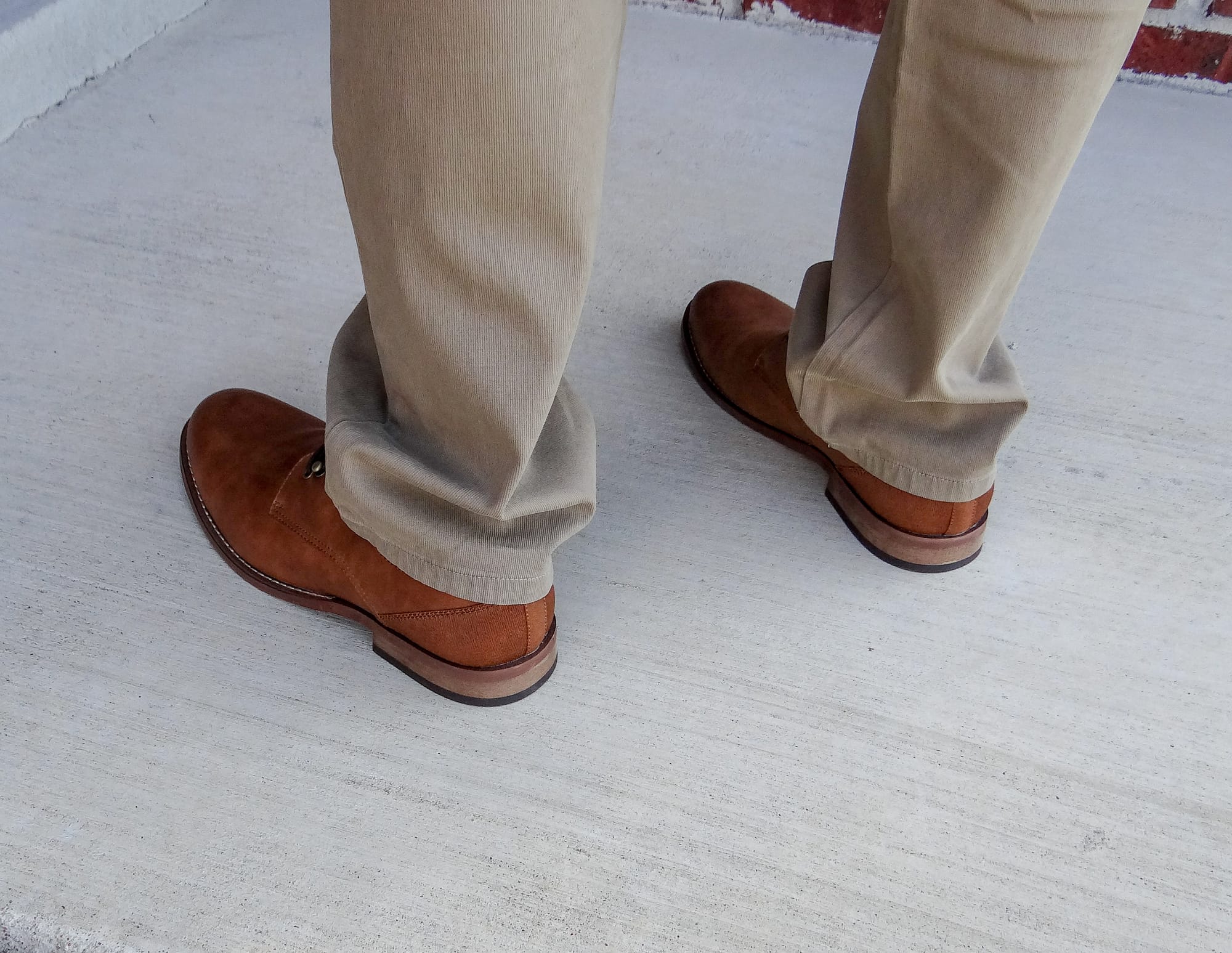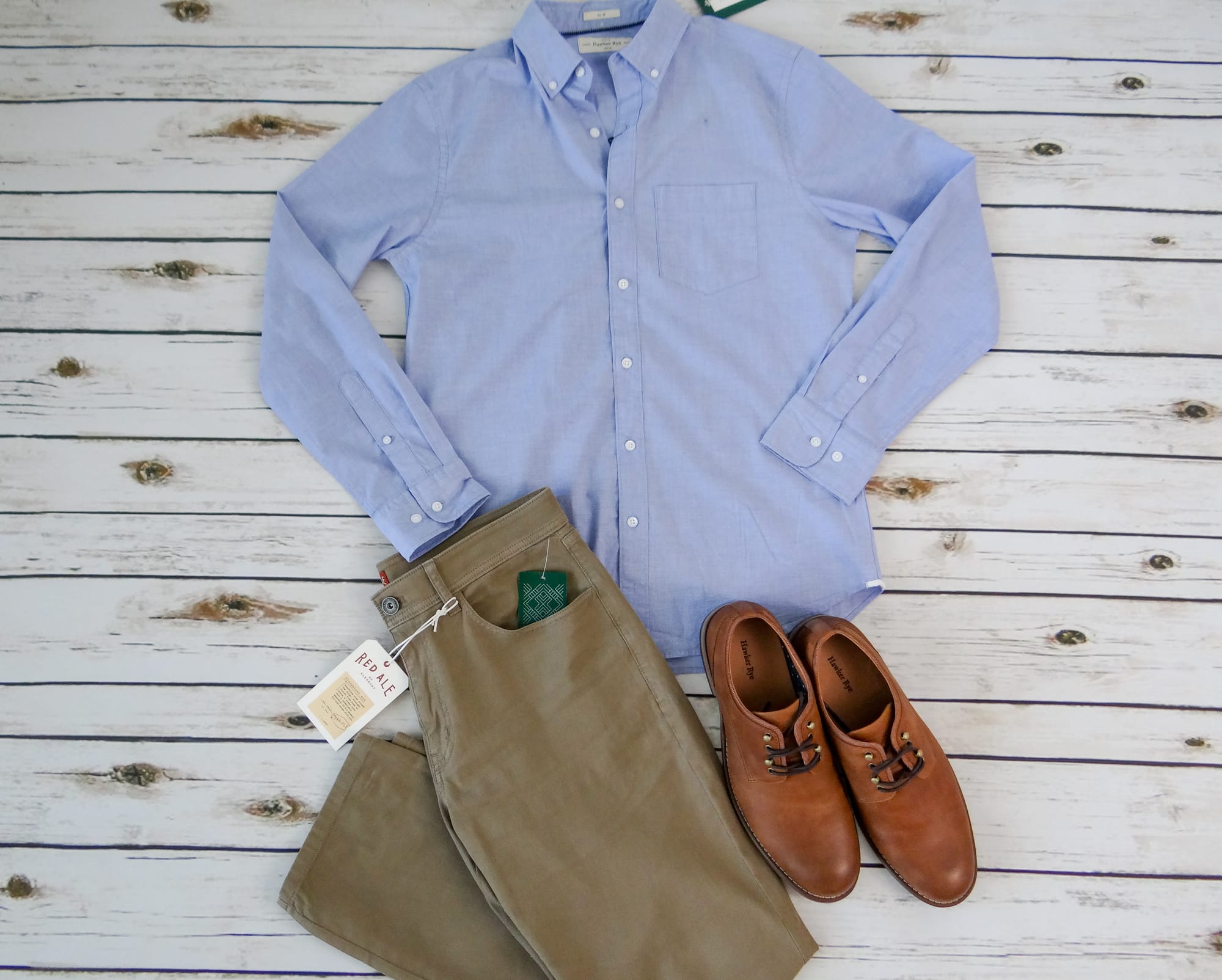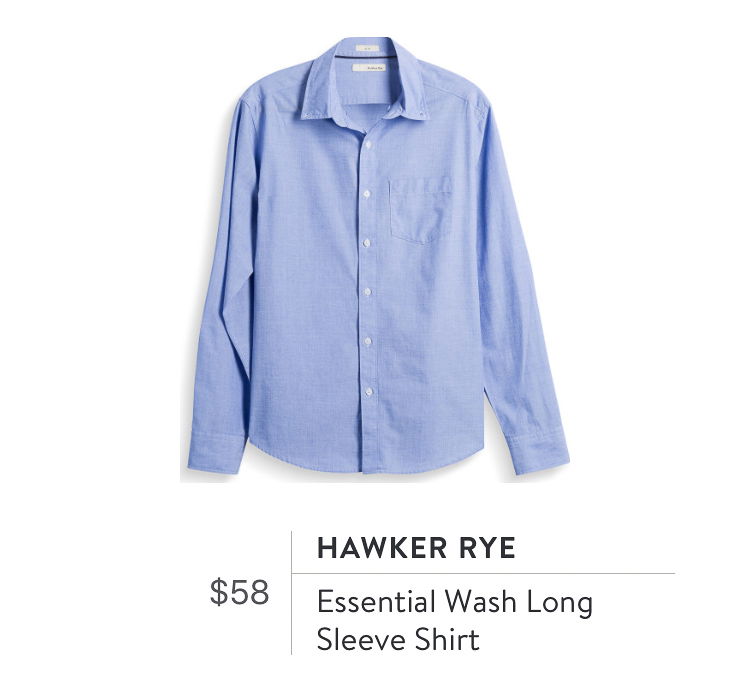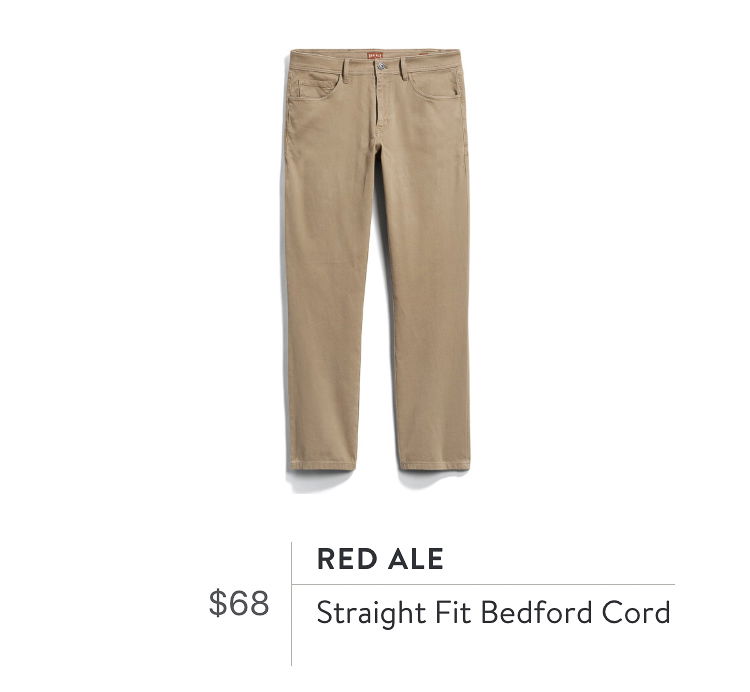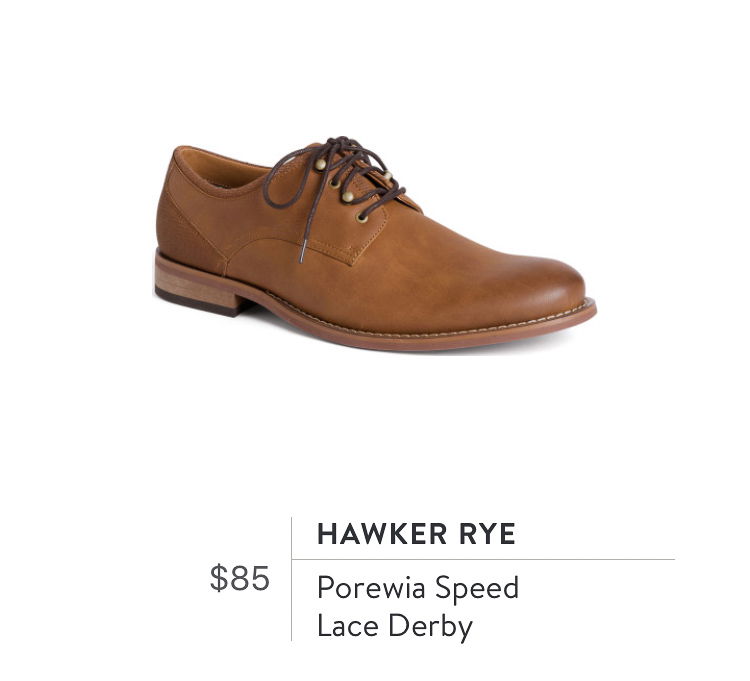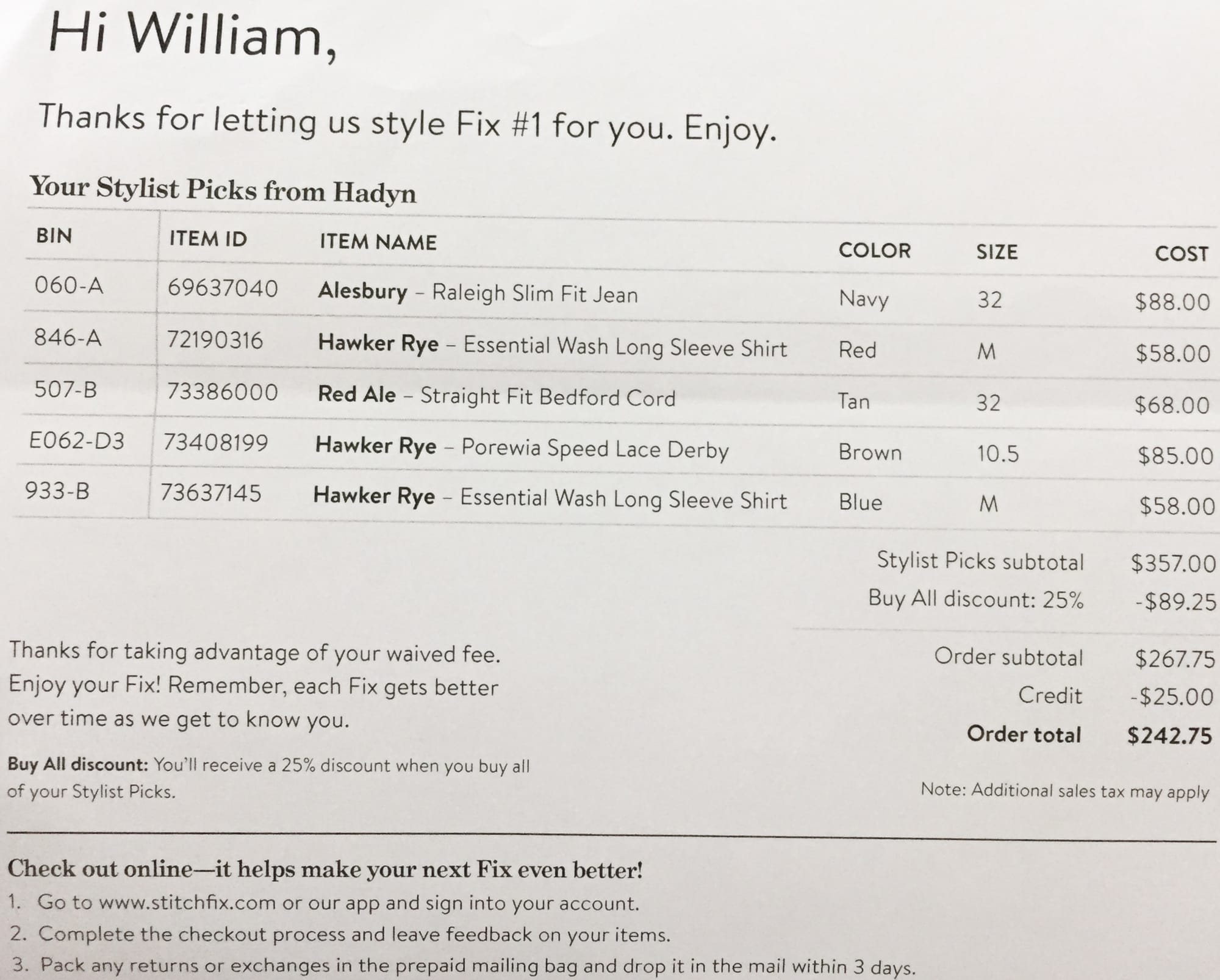 Here is the price breakdown. Have you tried Stitch Fix? Let me know what you think!
With Love,
Abbie